Bobbi Parker had no idea what was ahead when she began overseeing an art programme at the Oklahoma State Reformatory in Granite, Oklahoma. She met convicted killer Randolph Dial because of her line of work, and he quickly held her captive before fleeing from prison. The documentary "Dateline: The Devil and Bobbi Parker" recounts the horrifying episode and shows how the police ultimately saved Bobbi. Let's examine the specifics of the crime and learn where she is right now, shall we?
Who is Bobbi Parker?
Bobbi Parker was a devoted mother of two who resided in a home in Granite, Oklahoma, just outside the walls of the Oklahoma State Reformatory with her husband, Randy Parker, and their two kids. Despite having previously worked together in the prison system, the husband continued to serve as the deputy warden while the wife focused on her role as a mother. However, a new warden subsequently took over the facility. He became friends with the artist and convicted killer Randolph Dial before deciding to provide funding for an art programme for the inmates. In the end, it was decided that the art programme would be run out of the Parkers' garage by Randolph and Bobbi.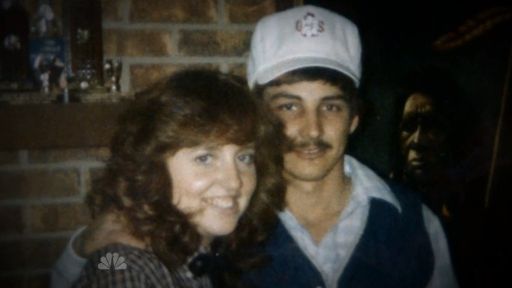 Bobbi found working close to Randolph Dial to be unsettling, but as a former prison instructor, she was aware that one could not judge somebody based on their prior transgressions. She therefore made every effort to ensure the program's success, and over time, he established himself as a regular visitor to the Parker home. In fact, according to sources, Randolph occasionally took on light chores because Bobbi and her husband were both preoccupied with their jobs. Randy had breakfast at his home on August 30, 1994, before heading to the prison for work. He did not give Randolph's labour on the garden any thought as he was leaving.
When Randy returned, though, things took a grim turn when he was unable to locate Bobbi. There was no trace of his wife despite repeated calls and assistance from a few neighbourhood volunteers. The kids didn't know where their mother was, and even her automobile was gone. Randy heard prison alarms go off shortly after learning that his wife was missing and soon found out that Randolph Dial had escaped from his jail. Additionally, a prisoner said that he observed the criminal enter a vehicle before Bobbi took him away from the scene.
It's interesting to note that Bobbi called her mother on August 30 in the evening to ask about her children a few hours after they vanished. She also called her best friend the next day to let her know that she adored Randy and the kids. Interestingly, even though the police were unable to do anything to find the mother of two, Bobbi's mother and her friend quickly thought that she was being detained against her will. After 10 days had passed since her abduction, Bobbi made two additional phone calls: one to her sister-in-law, and the other to Charles Sasser, a former police officer who had authored a book about Randolph Dial.
However, neither of these individuals received any information about Bobbi's whereabouts while law enforcement continued to search for the mother of two. In addition, there were a few reported sightings, including one in Galveston, Texas, when a witness said he saw Randolph with a woman. However, since she had blonde hair, rumours circulated that Bobbi had modified her appearance. However, the case dragged on for more than ten years when the police in April 2005 discovered Bobbi and Randolph on a chicken farm in East Texas after receiving a reliable tip.
Where is Bobbi Parker Now?
Following her release, Bobbi claimed Randolph had drugged and kidnapped her and even rejected accusations that she had helped the murderer go. In reality, she claimed that in addition to being drugged the most of the time, her captor beat her ruthlessly and occasionally even committed horrific rape on her. The convicted murderer additionally threatened Bobbi's family with harm if she ever approached a police officer or fled.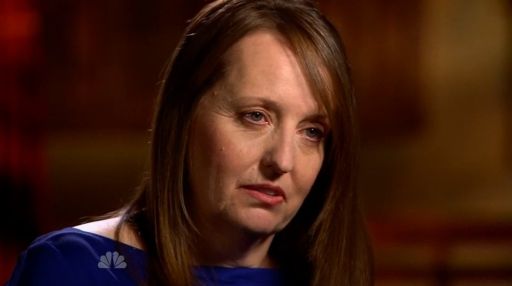 Curiously, the police denied Bobbi's claim, saying they had discovered sufficient proof that Randolph and the mother of two were involved in a love relationship. A few sex toys, numerous Valentine's Day cards, condoms, and even a love letter that she had written to him were among the evidence. Additionally, according to news accounts, Bobbi even accompanied the convicted murderer when he needed medical care after having a heart attack. She was finally accused of aiding Randolph's escape because there was sufficient evidence to support a charge against her.
Despite Bobbi's insistence that she was innocent when she was in court, the jury convicted her guilty of all charges. She was therefore given a one-year prison term in 2011, despite the fact that the show noted that she was granted release after serving just six months in jail. Currently, Bobbi continues to live in Oklahoma with her husband, Randy, and enjoys a good relationship with her daughters. The fact that Randy has stood by his wife's testimony throughout the trial will also be of interest to readers. We wish them the best in the years to come.
Our Team DCS includes 5 different writers proficient in English and research based Content Writing. We allow them and encourage them to follow the Entertainment news all day long. Our posts, listicles and even the exclusives are a result of their hard work.