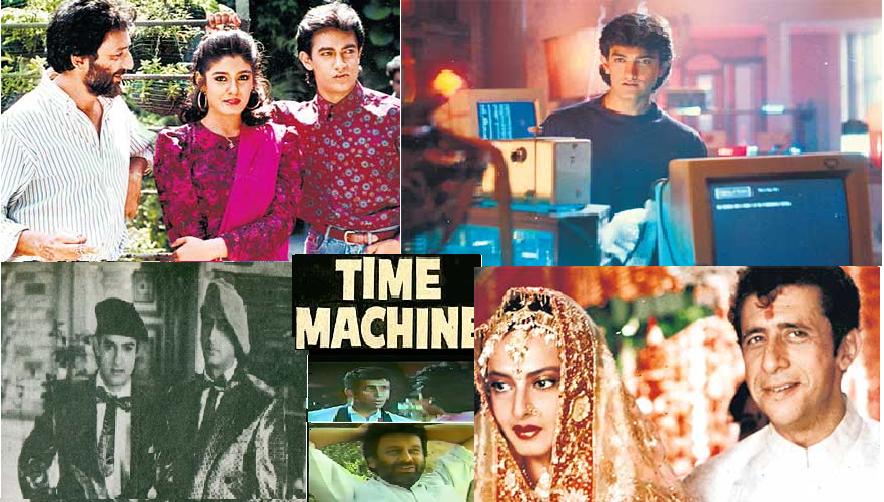 20+ Bollywood Movies That Were Never Released – Imagine Aamir Khan Doing A Time Travel Movie
Tucked away in musty film vaults and anonymous battered tin cans lie spools of silver nitrate film nostalgia, lost performances, and incomplete movie history. Sandeep Unnithan on Bollywood's 20+ best of those shelved.
Love and God (1962)
After Mughal-e-Azam, K. Asif took on the Laila-Majnu saga. The film was nearly done when lead star Guru Dutt died. It was reshot with Sanjeev Kumar. Asif died in 1971, the film still unfinished. It was finally released in 1985 by his wife and K.C. Bokadia.
Alishaan (1988)
A swashbuckler with the Big B, based on Scaramouche. Was derailed after a week's shooting when Bachchan, together with Javed Akhtar, decided to take on the media by working on Main Azad Hoon.
Yaar Meri Zindagi (1971)

The longest delayed film of all time. Started before Amitabh Bachchan's angry young man phase and completed 35 years later, it's still gathering dust. Directed by Mukul Dutt, it also starred Shatrughan Sinha.
Apna Paraya (1972)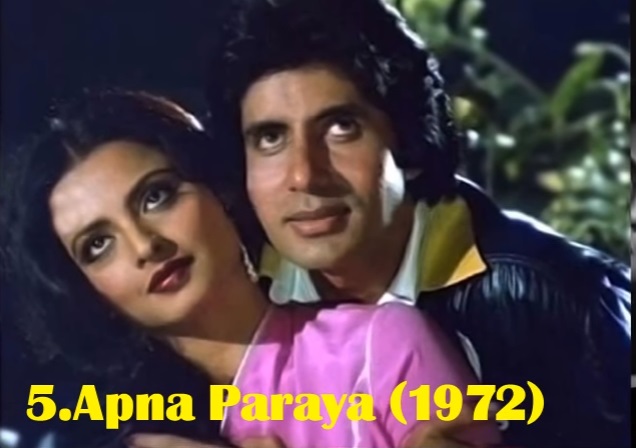 Amitabh Bachchan, not yet the angry young man, and Rekha, years away from being queen bee. No takers for the gawky newcomers, paired on screen for the first time. The film didn't make it beyond a few scenes and the duo had to wait another four years for Do Anjaane.
Zameen (1988)
Ramesh Sippy's magnum opus with Vinod Khanna, Sanjay Dutt, Madhuri Dixit and Sridevi. Nearly half of this feudal epic was shot on a multi-crore set in Film City before it came to a halt after the producer ran out of finance.
Shinaakht (1988)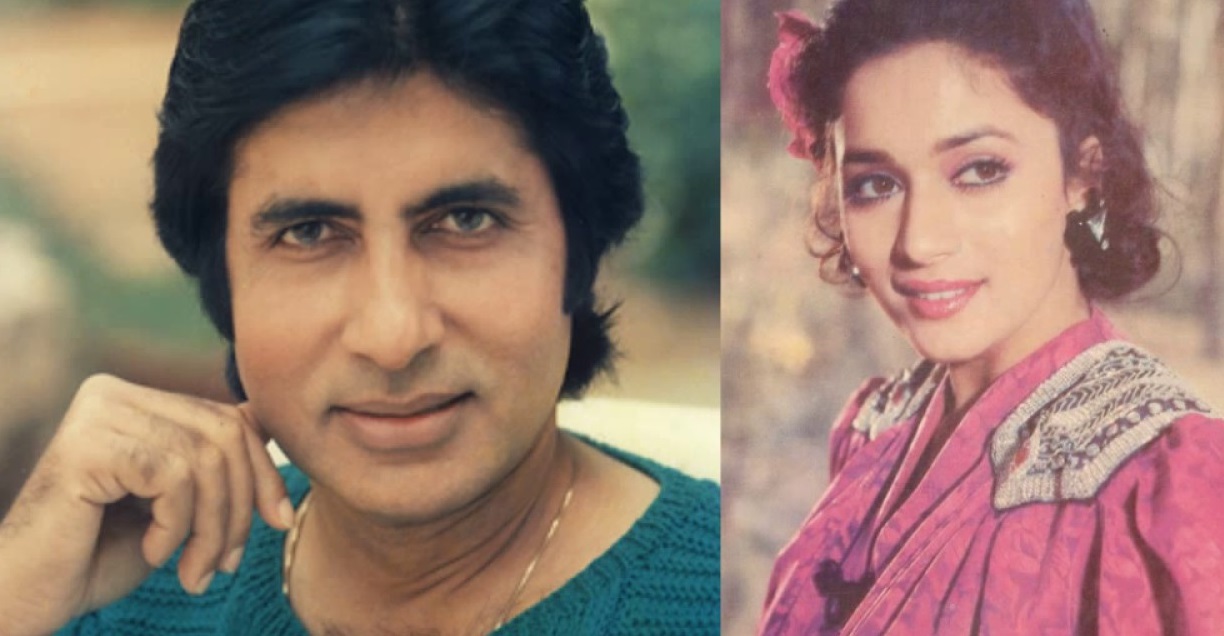 Secret agent Bachchan loses his memory during a mission and is discovered by college girl Madhuri Dixit. Tinnu Anand abandoned it after a week, because it was "too similar to the theme of Ganga Jamuna Saraswati".
Khuda Gawah (1978)

Bachchan as a cowboy? Anything was possible in the 1970s. The film didn't get beyond a few days but the producer re-used the title in a 1992 film, with Bachchan yet again in the lead role.
Zoonie (1989)
Muzaffar Ali's historical biopic on a Kashmiri peasant (Dimple) who married Sultan Yusuf Shah (Vinod Khanna) and later ascended the throne of Kashmir after her husband's death.
Bandhua (1989)
J.P. Dutta's first film with Bachchan about bonded laborers never took off. Was produced by H.A. Nadiadwala and also starred Waheeda Rehman and Pooja Bedi.
Time Machine (1992)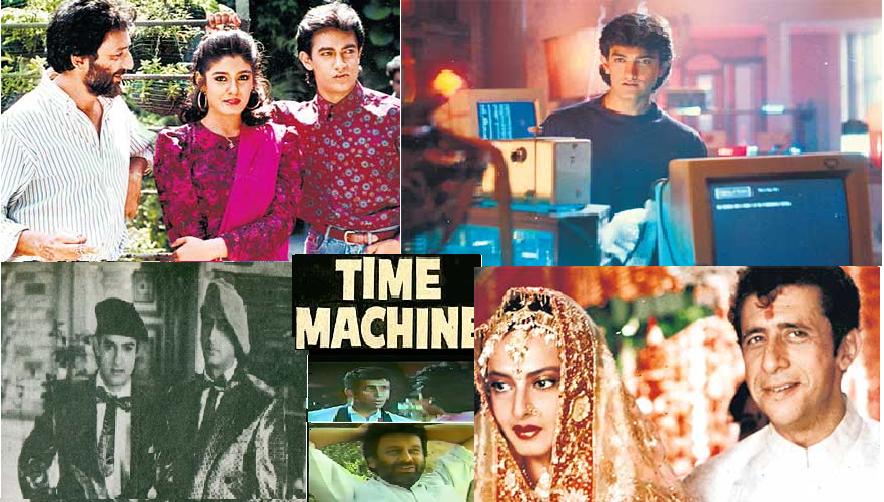 A Back To The Future-inspired flick starring Aamir Khan, Raveena Tandon and Naseeruddin Shah. Was three-fourths completed when director Shekhar Kapur packed his bags for Hollywood.
Kalinga (1991)
Dilip Kumar's directorial debut about an upright judge and his wayward sons. Two years and the film was still unfinished. Producer Sudhakar Bokade figured the perfectionist thespian would take forever to finish the film.
London (1997)
Creative differences erupted after producer Sunny Deol teamed up with a pre-Bend It Like Beckham Gurinder Chadha to shoot a film about the Indian immigrant experience in London. Deol seized the directorial reins, renaming it Dillagi. The film bombed.
Sarhad (1976)
J.P. Dutta's directorial debut about Indian prisoners of war, starring Vinod Khanna, was half done when the producers ran out of finance. The film was abandoned and Dutta had to wait another nine years for Ghulami. But the high point was meeting future wife Bindiya Goswami on the sets.
Chor Mandali (1983)

Raj Kapoor, in his last movie, teams up with Ashok Kumar to foil a diamond heist. Was dubbed and completed but its release got stalled by a dispute. "It has the swan songs of Kishore Kumar, Mukesh and Mohammed Rafi," says associate director Deepak Rawal.
Paanch (2001)

The Censor Board frowned at the violence unleashed by five wannabe rocksters-turned-murderers. Debutant director Anurag Kashyap refused to budge, but the producers finally lost interest.
Ladies Only (1998)

Based on Jane Fonda's Nine to Five. Randhir Kapoor plays a lecherous boss whom his female employees conspire to murder. Producer Kamal Haasan has a deadly role-of a corpse. Completed but not released as Haasan didn't get the price he wanted.
Indian (1997)
Sunny Deol in twin roles-a terrorist and an army officer. Producer Pahlaj Nihalani splurged Rs 4.5 crore, including Rs 1.75 crore on canning a song sequence with the lead pair, Deol and Aishwarya Rai.
Deodhar Gandhi (1998)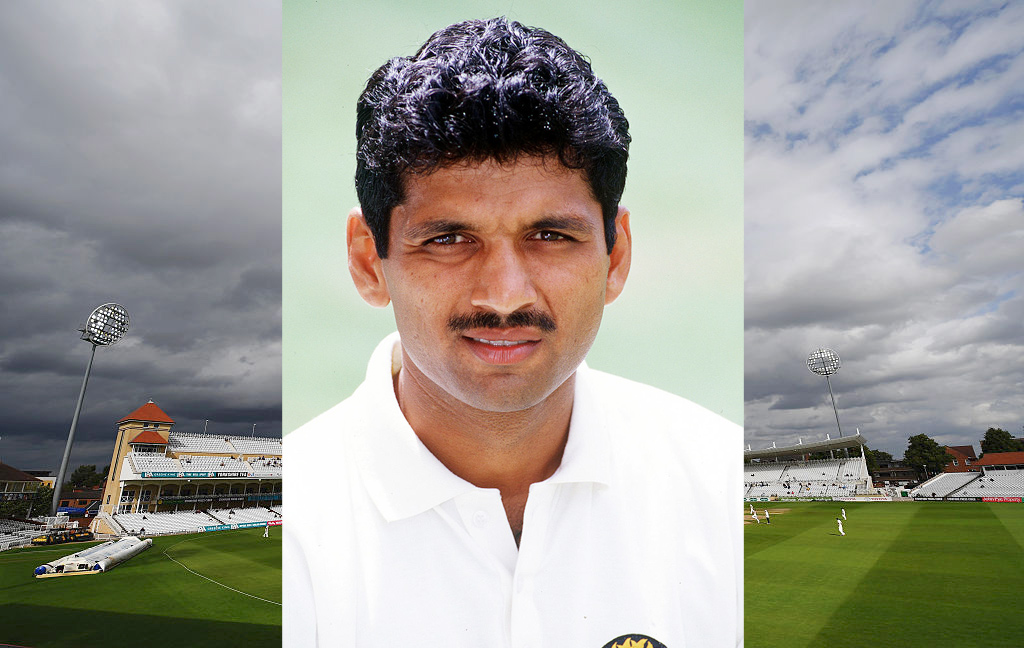 One of an army of post-Ghayal films with a very angry Sunny Deol in the lead. Directed by Guddu Dhanoa, Priyanka Chopra joined the cast later.
Mumbai Central (2004)
Kaizad Gustad's film screeched to a halt after his assistant director Nadia Khan was run over by a commuter train close to the film's eponymous train station. Gustad was arrested and charged with trying to cover up the death.
Jana Na Dil Se Door (2001)
Guide turns writer. Dev Anand teamed up with brother Vijay (Goldie) to play a writer who never gets his due. "The film became an orphan," sighs Dev Anand. "It's sad Goldie died before he could release it."
Dus (1996)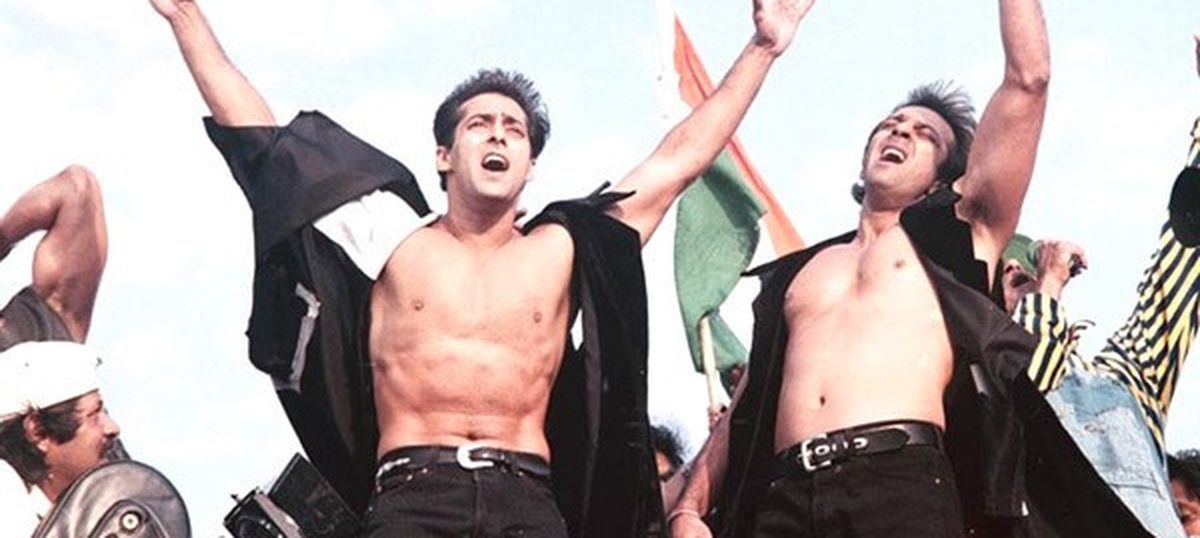 Dus (1996)
Indian agents Sanjay Dutt and Salman Khan infiltrate Pakistan to prevent a fourth Indo-Pak war. It was meant to be techno-geek Mukul Anand's epic, lavishly mounted in Utah (which doubled up for Kashmir and Pakistan). His premature death, however, meant the film remained an unfinished labor of love.
Devaa (1987)
Two titans, showman Subhash Ghai and Bachchan, came together. After a week's shooting led to a clash of egos, Ghai shelved the dacoit magnum opus and vowed never to make it with another star.
Gazab (1978)
Directed by Manmohan Desai, it boasted one of the biggest star casts of the 1970s. "It was too big to even take off. No one came forward to finance the film," says writer Prayaag Raj.
Karishma (1978)
One of the reasons Bollywood believes the name is unlucky has to do with this film's title, directed by actor Pran's son. Years later, the lady who nearly became Bachchan-bahu struck the 'h' off her name.
Shiva (1978)
It mixed-and-matched the two must-have themes of the 1970s- the lost-and-found brother and the angry young man. Bachchan was the violent elder brother and Romesh Sharma the Gandhian sibling.
Sarfarosh (1979)
Starring Amitabh Bachchan and directed by Manmohan Desai, the hottest combo of the 1970s. Bachchan played a convict. Also starred Parveen Babi, Rishi Kapoor, Kader Khan and Shakti Kapoor.
Tiger (1980)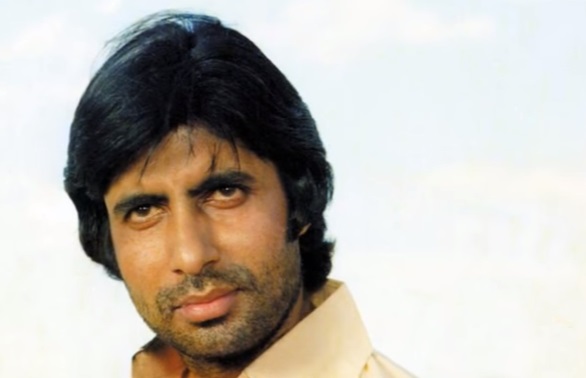 A film about the discord between two brothers spilled off-screen into a fight between the producers and stars. The film was named after the Bachchan character in Rakesh Kumar's hit Khoon Pasina.
Khabardar (1984)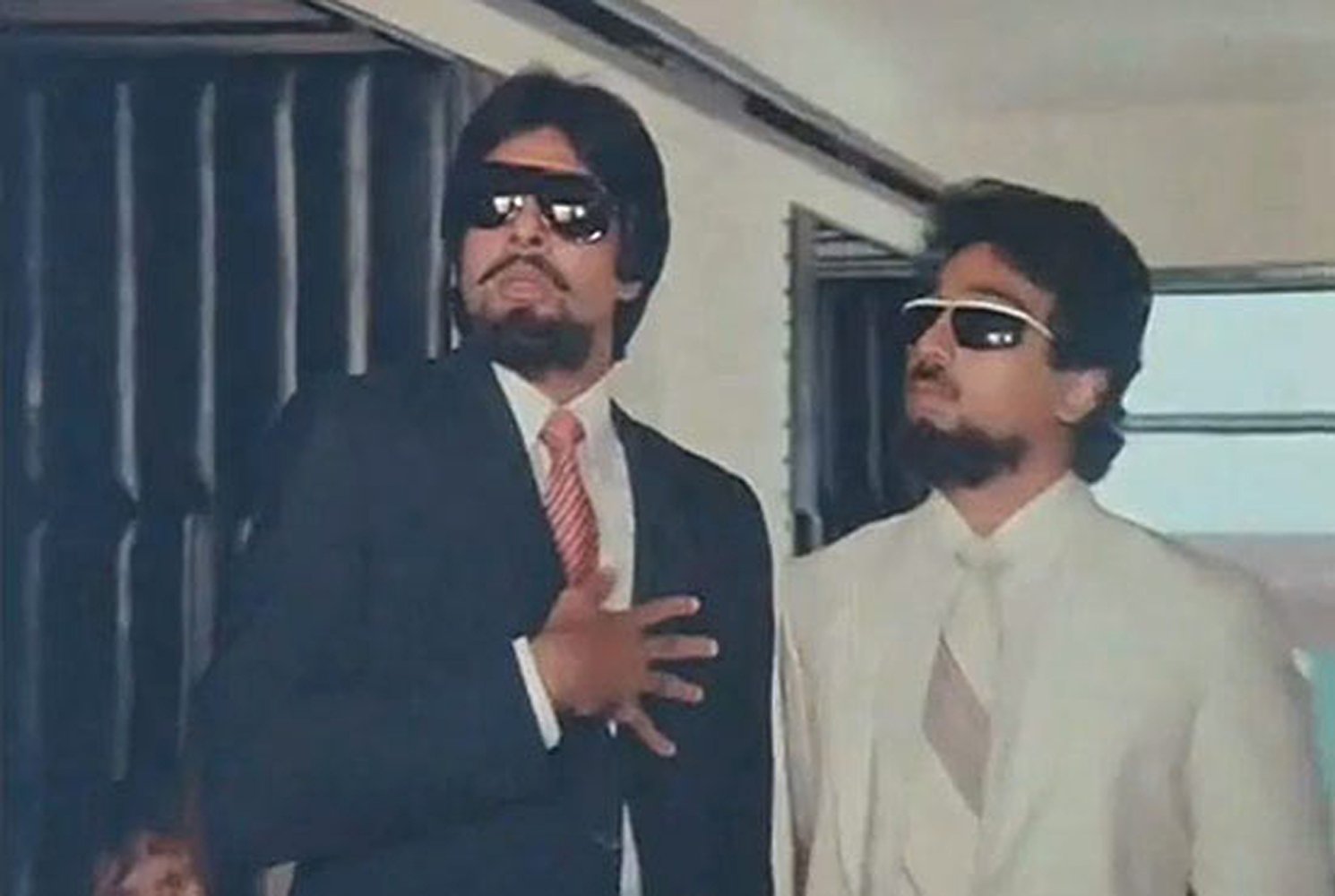 Anand meets Whose Life Is It Anyway. This euthanasia-themed film had Bachchan as the doctor and Kamal Haasan as the terminally ill patient. Producers pulled the plug after 16 reels, fearing controversy.
Which one you'd have liked to see?