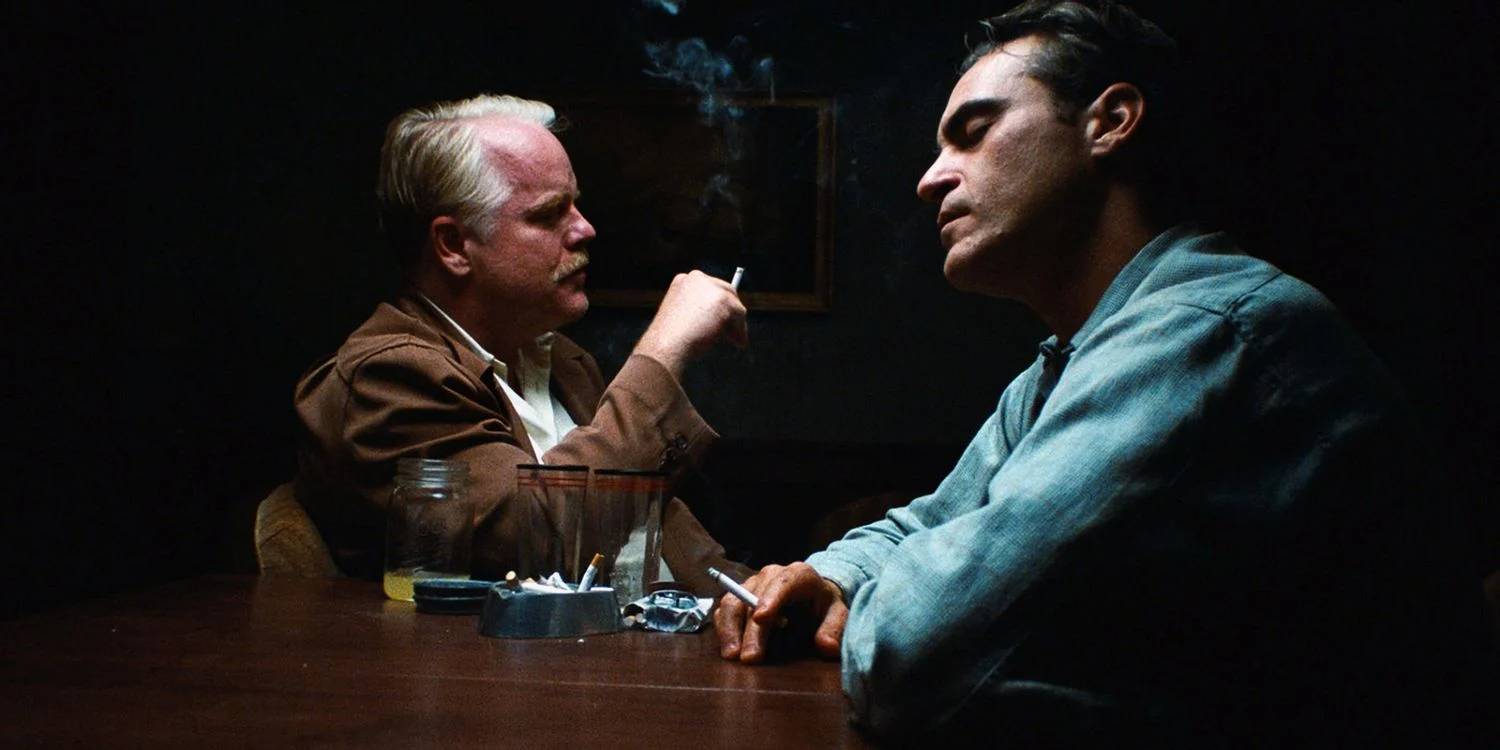 12 Box Office Flops That Are Actually Good Movies
The road to Hollywood is strewn with films that have bankrupted studios, destroyed careers, and resulted in the loss of millions of dollars. However, "box office flop" does not always imply a poor film. Films might lose money due to internal and external factors such as inadequate promotion, a mistimed release date, or waning interest, rather than because the picture is bad.
A film's quality does not (necessarily) suffer if it earns less in ticket sales than it costs to make. Even legendary filmmakers like as Steven Spielberg, Ridley Scott, Guillermo del Toro, and Denis Villeneuve have had box office failures. On the plus side, with the development of streaming services, movies that failed to find an audience during their theatrical debut can now be resurrected by being added to Netflix, Amazon Prime, or another service. The moral of the story is not to judge a film only on its box office results. Some films that underperformed at the box office are nonetheless worth seeing.
Blade Runner 2049 (2017)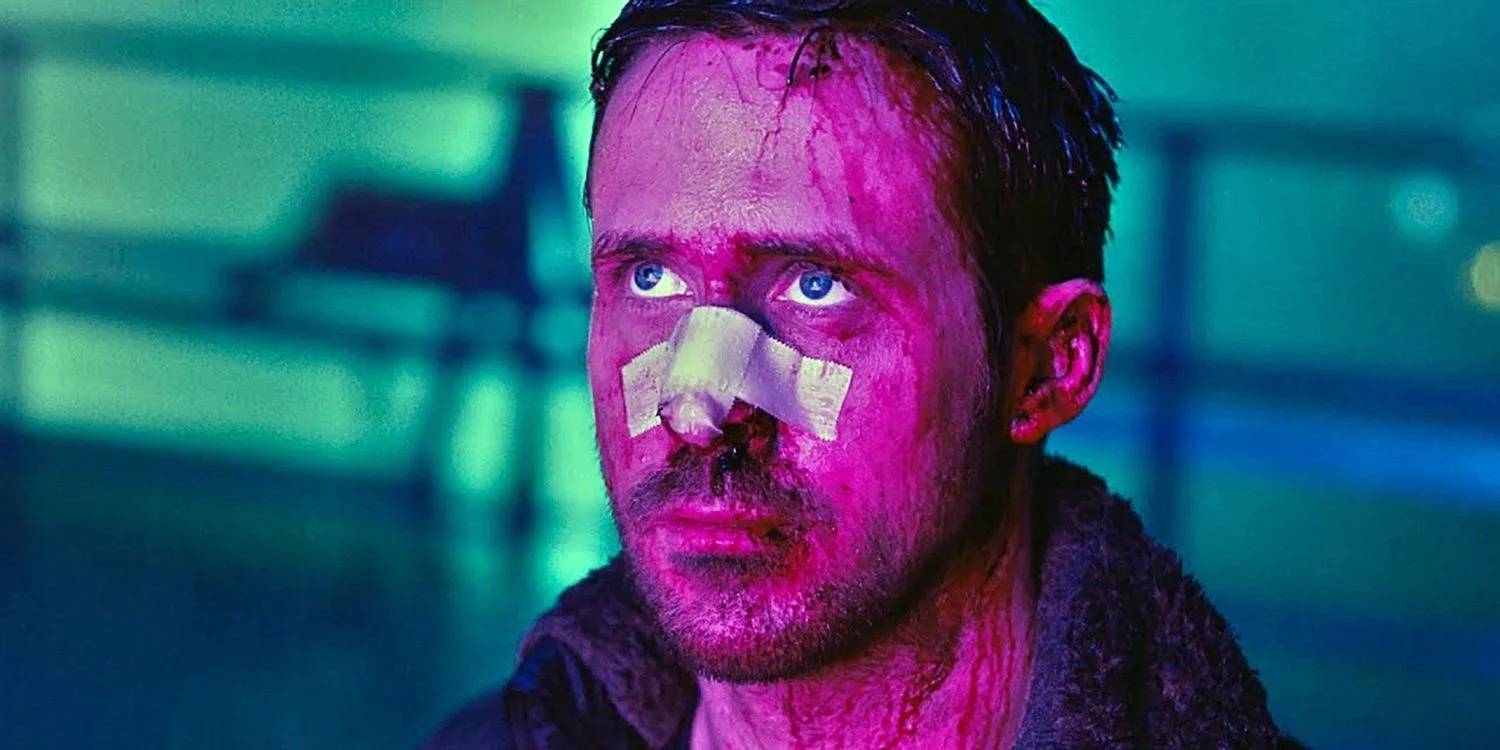 Fans and critics have largely overlooked how Blade Runner 2049 did in theaters, with an average rating of 8.3 out of 10 on Rotten Tomatoes and 8.0 on IMDb. The film failed to reach the magical $100 million mark in the United States, causing Alcon Entertainment to lose up to $80 million.
Brian Eggert (Deep Focus Review) praised Denis Villeneuve's sequel to 1982's cult classic (and also a domestic flop) Blade Runner as "intellectual and… poignant… an extraordinarily sublime production," and similar acclaim was mirrored by many other critics. Then there were the accolades. Despite its box financial failures, Blade Runner 2049 received Academy Awards for cinematography and visual effects, cementing its status as a defining science-fiction film of the decade.
Children of Men (2006)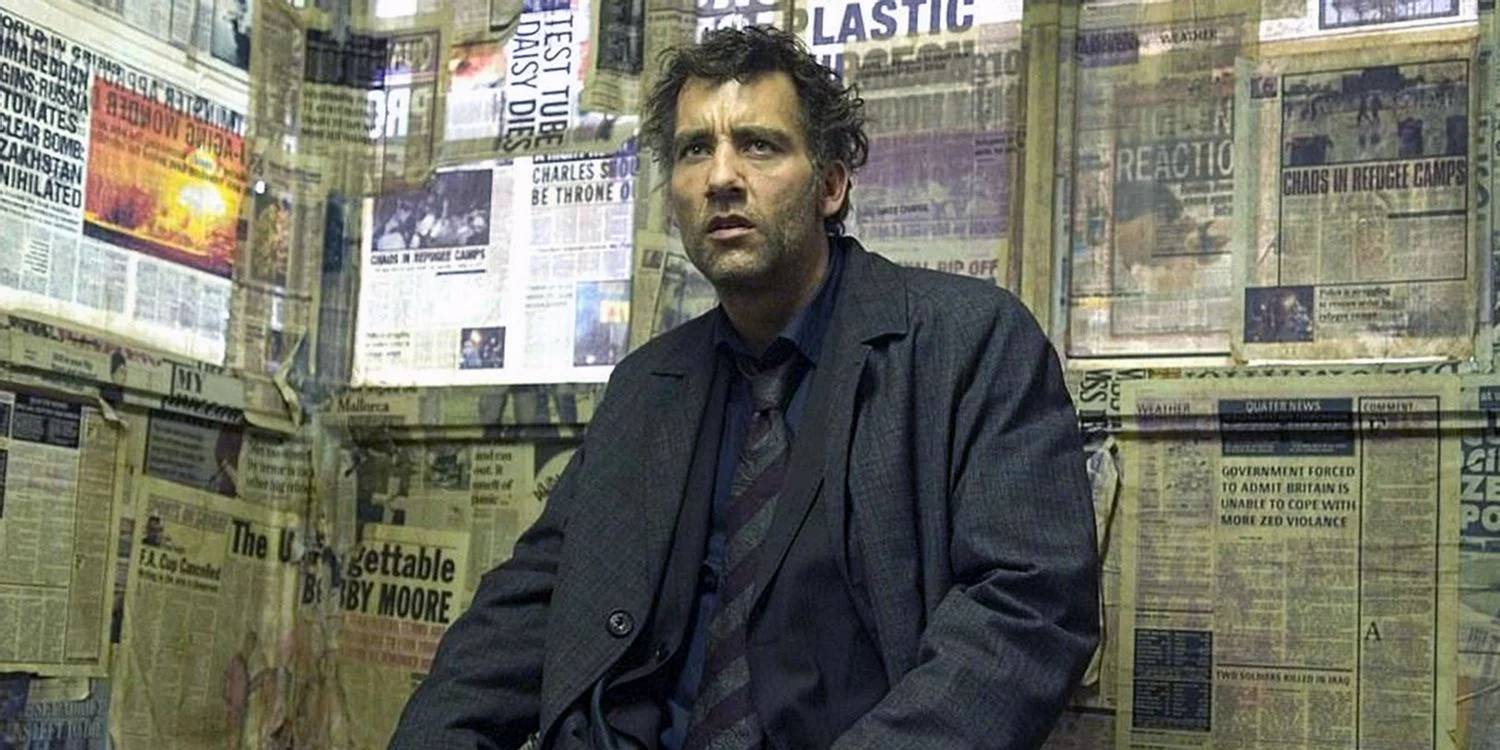 Alfonso Cuarón's futuristic action thriller Children of Men, starring Clive Owen and Julianne Moore, was another film that underperformed at the box office but was praised by viewers and critics. The film, which had a $75 million production budget, failed to break even when it was released.
Because of its technical excellence and Cuarón's innovative direction, Children of Men is rated highly on IMDb and Rotten Tomatoes – 7.9 and 8.1 out of 10 on IMDb and Rotten Tomatoes, respectively. It is regarded as one of the best films of the twenty-first century for these reasons.
Donnie Darko (2001)

The sci-fi psychological thriller Donnie Darko was a box office disaster, grossing little over $500,000 in its first run on a budget of $4.5 million. The film's marketing campaign was ineffective in terms of generating income. With America still grieving from the 9/11 attacks – which occurred only weeks before Donnie Darko's theatrical premiere – and advertising that emphasized the sequence in which a jet eng ine smashes into Donnie's bedroom, the film received very little attention.
Despite this, Donnie Darko got favorable reviews, garnering a 7.6 out of 10 on Rotten Tomatoes and ranking second in Empire's '50 Greatest Independent Films.' The film garnered a cult following after its release on video and DVD, earning more than $10 million in sales. It also launched its actor, Jake Gyllenhaal, into Hollywood's stratosphere in his breakout role.
Fight Club (1999)

Fight Club, another film that garnered economic success after its home video release, was met with opposition from the start owing to its depiction of violence. Studio executives disliked the film and decided to restructure director David Fincher's planned marketing strategy in order to cut costs.
Fight Club met the studio's expectations when it was released in theaters: it bombed. Despite a production expense of more than $60 million, the film only made $37 million in the United States. Due to its divisive subject, it also polarized cinema critics. However, as time passed, critics changed their minds and came to agree with the film's fan base. The New York Times labeled Fight Club the "defining cult movie of our time" on the tenth anniversary of its debut.
Ghostbusters (2016)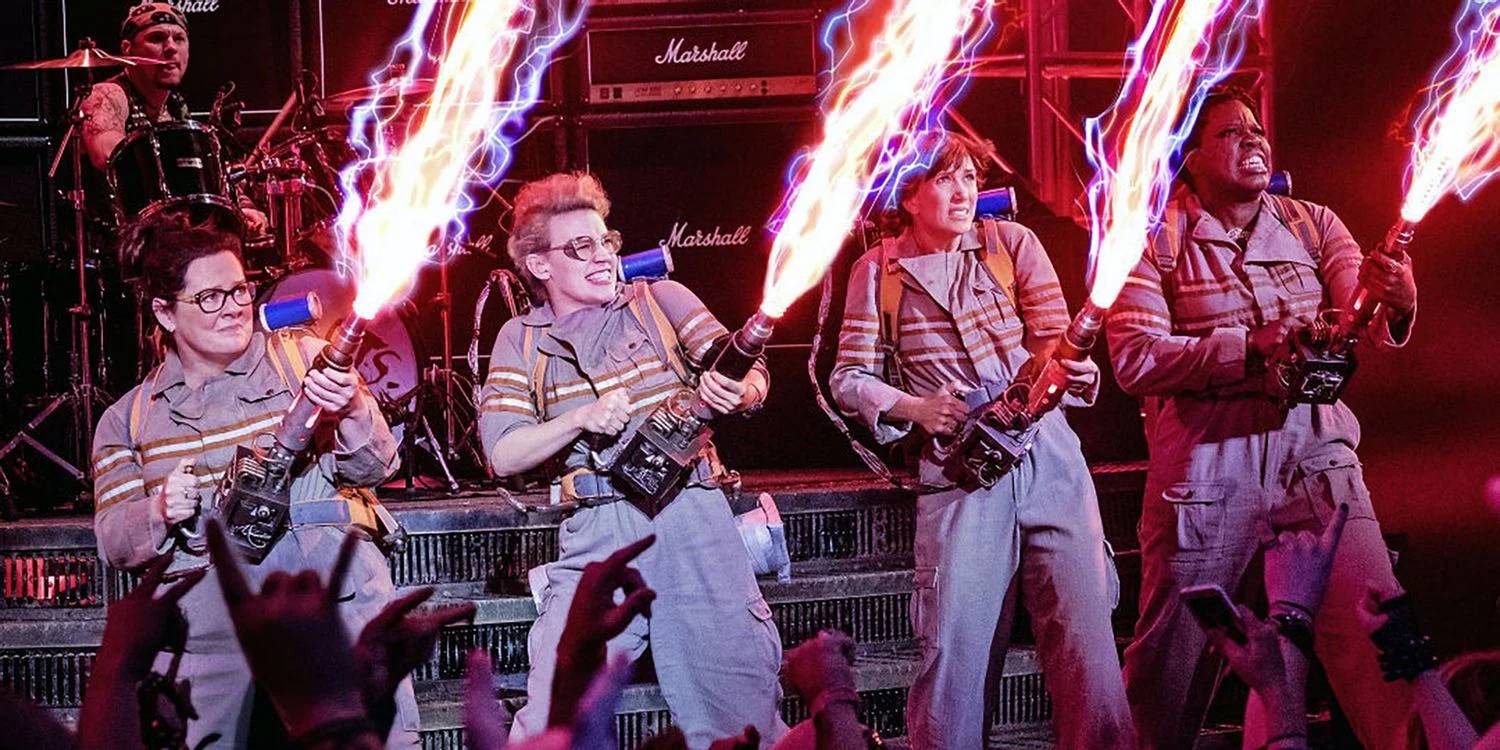 When it was reported that Paul Feig was reviving the 1984 comedy-sci-fi classic Ghostbusters, and that the ghostbusters would be played by – shock, horror! – women, male fragility was on full show. The initial trailer received so many dislikes on YouTube that it became the first to reach one million dislikes, and male IMDb users appeared to be united in their desire to lower the film's rating.
The ensemble cast of the film — Melissa McCarthy, Kristen Wiig, Kate McKinnon, and Leslie Jones – proved the detractors wrong, with the majority of female audiences and critics praising the picture. This recreation of a '80s classic is laugh-out-loud entertaining and has apparent chemistry amongst cast members. It stands alone and is worth watching. But, just to be safe, make it a girls' night out.
Hugo (2011)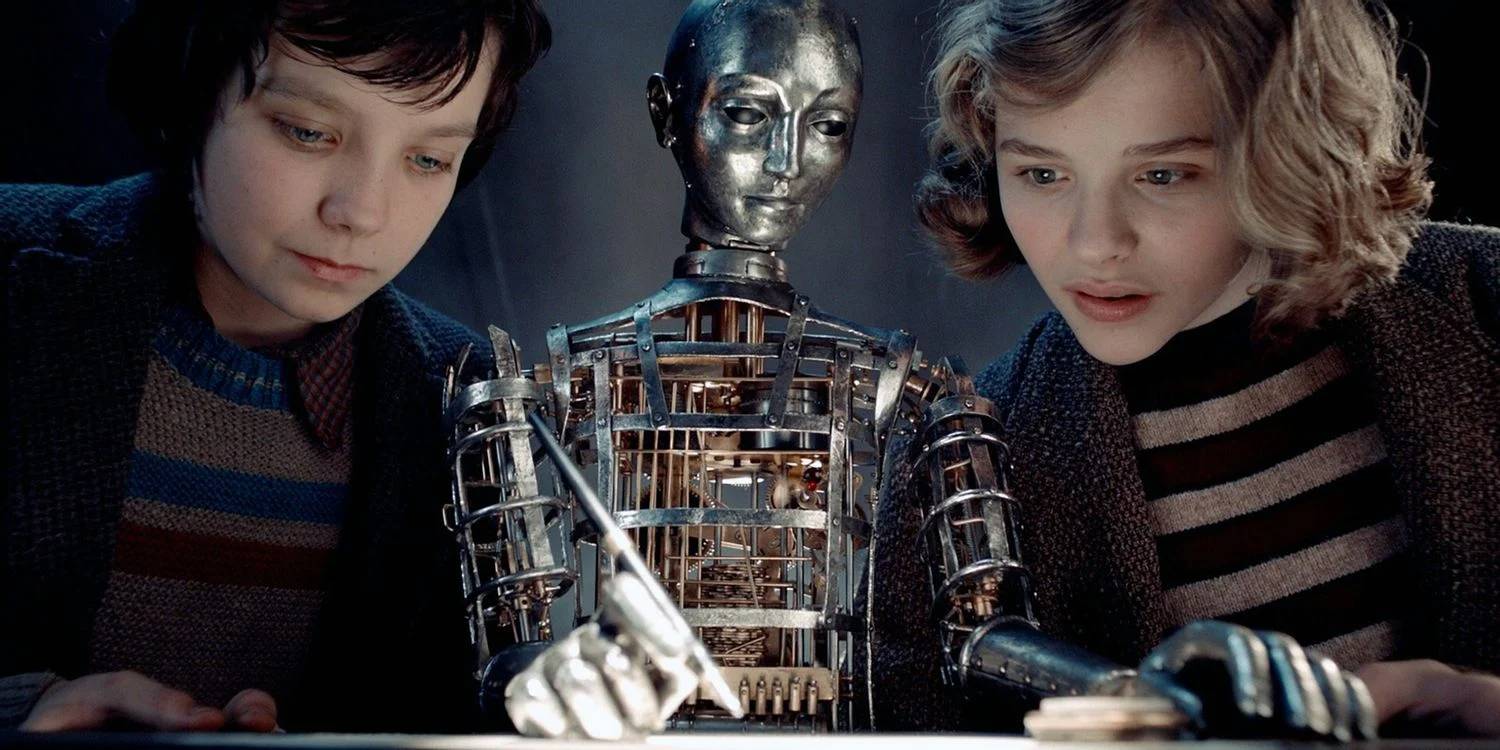 Martin Scorsese's name brings up visions of criminals, brutality, and classic films like Raging Bull, Goodfellas, Taxi Driver, The Departed, and Casino. Hugo, his family-friendly film, may have failed to attract audiences because he isn't normally associated with family entertainment.
Hugo was believed to have cost $150 million to produce, with a further $120 million spent on promotion and marketing. The movie was also substantially more expensive to shoot because it was shot in 3D. Critics and audience members who made the effort to watch the film, on the other hand, gave it excellent marks. Hugo has a commendable average rating of 8.3 out of 10 on Rotten Tomatoes, according to renowned cinema critic Roger Ebert, who gave it four out of four stars.
Nightmare Alley (2021)

The macabre master Nightmare Alley, a neo-noir melodrama directed by Guillermo del Toro, failed to create an impact at the box office, grossing only $37 million worldwide on a $60 million production budget. Martin Scorsese, the veteran director, was so disappointed by the low ticket sales that he wrote an op-ed piece in the Los Angeles Times imploring people to see the film in theaters.
However, the box office did not reflect the critical acclaim for Nightmare Alley. Most reviews praised the film and its ensemble, which includes Bradley Cooper, Cate Blanchett, Rooney Mara, and Willem Dafoe, as "one of his most dazzling inventions," "intoxicatingly gorgeous and eerie," and "truly cinematic." Nightmare Alley garnered four Oscar nominations, including best picture, with an average rating of 7.4 out of 10 on Rotten Tomatoes.
The Assassination of Jesse James by the Coward Robert Ford (2007)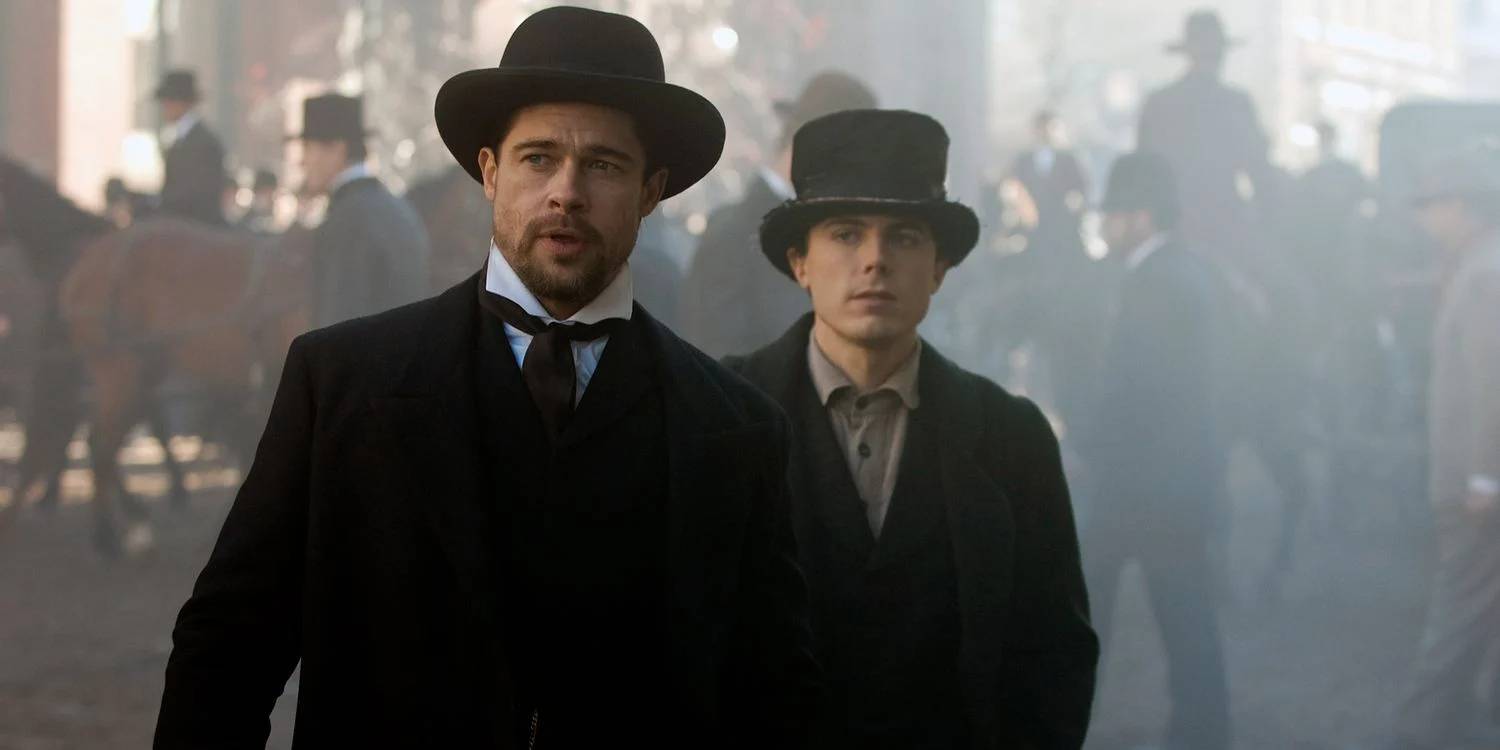 The Assassination of Jesse James by the Coward Robert Ford, written and directed by Brad Pitt and Casey Affleck, was praised by critics despite only recouping half of its $30 million budget ($3.9 million in the US, slightly over $11 million internationally) when it was released in theaters.
Many consider The Assassination of Jesse James to have some of the best cinematography of the twenty-first century (courtesy of the incomparable Roger Deakins), and The Dispatch's Matthew Lucas gave it four stars out of four, calling it "[a]n essential American Western that deserves to be ranked among the greats," while Jordan Raup (The Film Stage) praised it as a "neo-western masterpiece."
With an IMDb rating of 7.5 out of 10 and a Rotten Tomatoes rating of 7.1, the picture quickly gained a following after its release on DVD and Blu-ray, thanks to its inclusion on multiple 'best films of the year' lists.
The Last Duel (2021)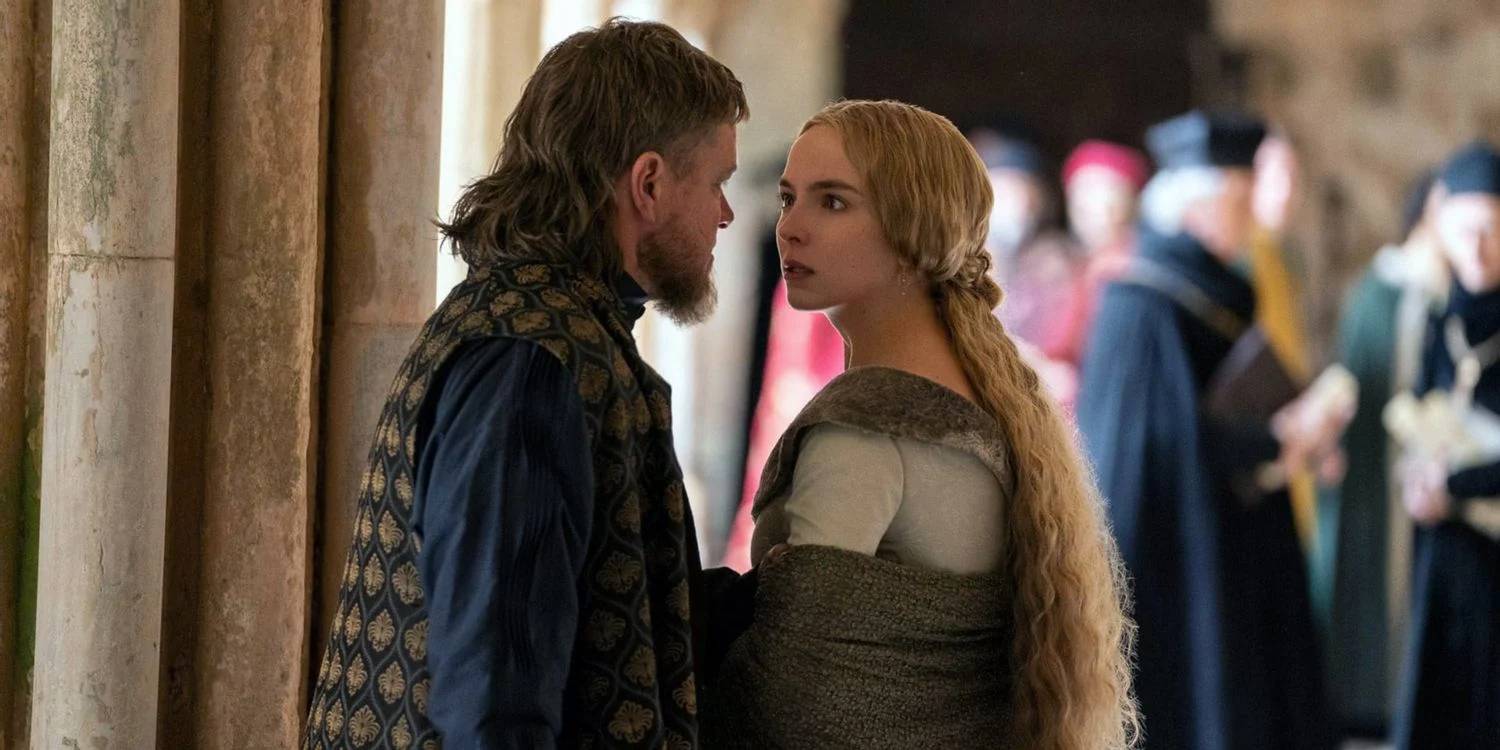 Millennials, according to Ridley Scott, are to blame for the box office failure of his medieval epic The Last Duel. Despite a production expenditure of over $100 million, the film only made $10 million in the United States and around $30 million globally, making it one of the pandemic era's biggest flops.
The 84-year-old director lashed out at apathetic millennials on Marc Maron's WTF podcast, alleging angrily that "what we've got today [are] the viewers that were brought up on these f—-ing cellphones." The millenials [sic] do not want to be taught anything unless it is delivered via cellphone." Is that all right? Aside from Scott's strange outburst, critics praised Matt Damon, Adam Driver, and Jodie Comer, calling The Last Duel "a fascinating text full of spectacle and ideas worth chewing on" and complimenting Scott for still being "at the top of his game."
The Master (2012)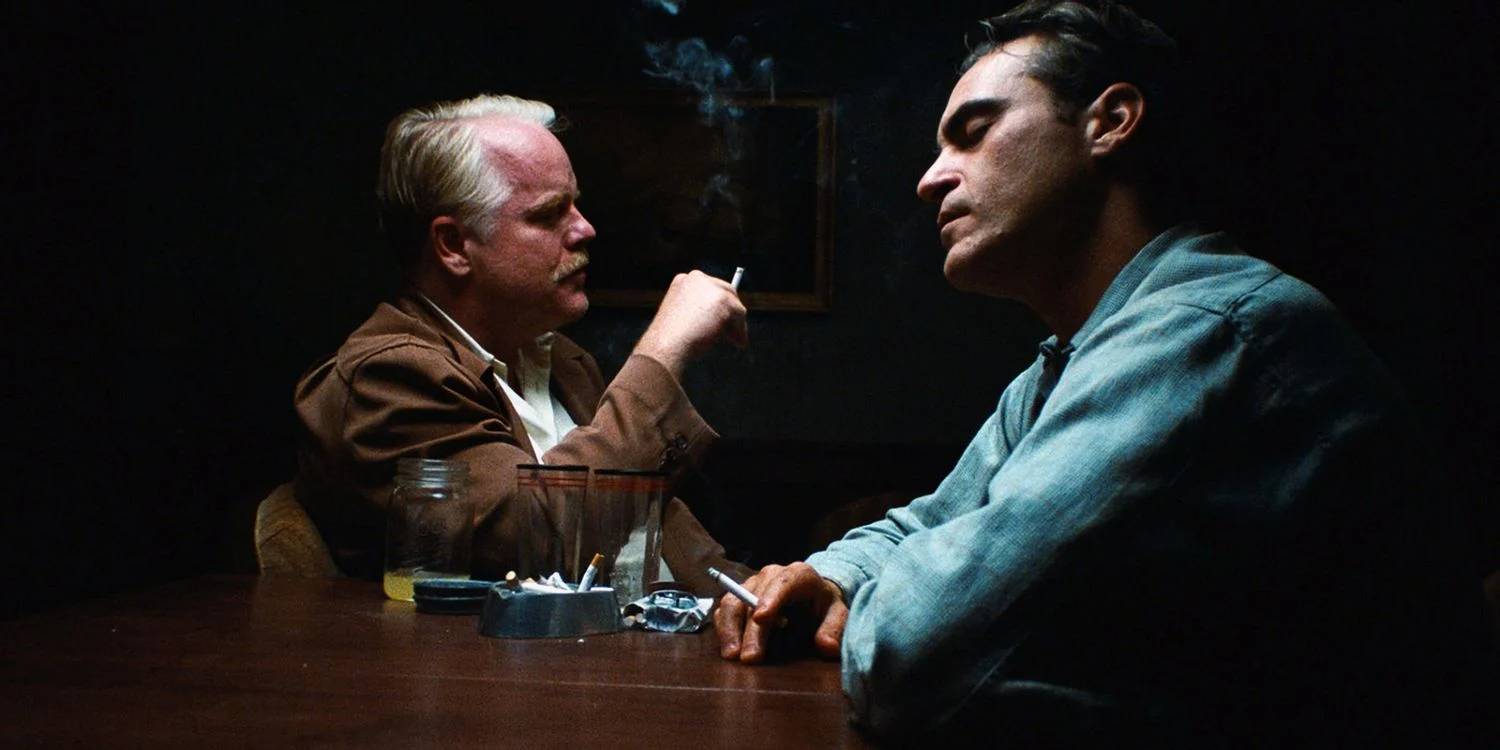 Paul Thomas Anderson's The Master, a masterclass in character analysis, made an impression on its limited release in five cinemas, grossing $242,127 on its opening day, a record for an art-house picture at the time. However, it struggled to acquire traction after its national release, grossing only $16 million.
On Rotten Tomatoes, The Master is described as a "difficult picture for serious audiences," with an average rating of 8.1 out of 10. Most critics praised the film for its cinematic approach and great performances. Phillip Seymour Hoffman, Joaquin Phoenix, and Amy Adams were all nominated for Oscars, while British film magazine Sight and Sound ranked The Master first in their selection of the finest films of 2012.
The Suicide Squad (2021)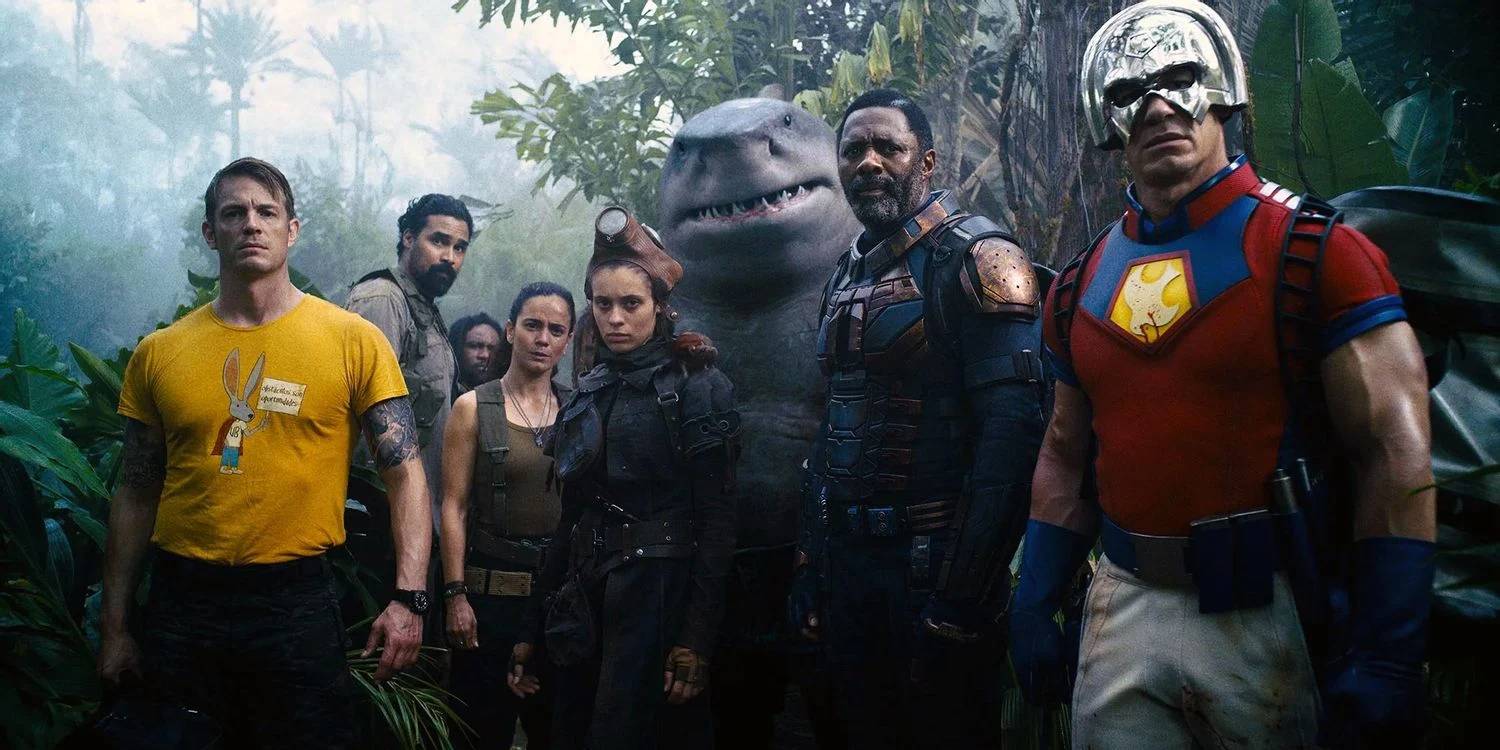 The Suicide Squad's box office result begs the obvious (but rhetorical) question: would it have done better if it hadn't been for a pandemic and Warner Bros.' choice to release the film on HBO Max at the same time it was released in theaters? We'll never know the truth, but we do know that the $185 million DC Comics adventure deserved to gross more than $55 million in the United States and $167 million globally.
On Rotten Tomatoes, The Suicide Squad received a 7.5 out of 10 rating, with critics calling it "an energizing blast of gory, sleazy comic-book filmmaking" and "a rare delight," while fans rejoiced by flocking to the streaming service in droves. Going to show that, in the end, box office success may not matter all that much in the age of streaming.
West Side Story (2021)

West Side Story, a rare commercial flop for Steven Spielberg, wowed reviewers but failed to wowed moviegoers, who generally disregarded the film. The film barely made $38 million in the United States and $75 million globally, which was far from enough to cover the production expense of much over $100 million. To break even on the film, it is predicted that it would have required to gross $300 million.
West Side Story, on the other hand, gained widespread acclaim for Spielberg's direction, photography, and performances. The film was a hit with audiences, who were drawn in by its several acting and production award nominations. Adriana DeBose's depiction of Anita earned her a flurry of honors, including the Academy Award for Best Supporting Actress.