'American Monster: The Hidden Room' on Investigation Discovery details the 2017 August slaying of 55-year-old Carla Lewis inside her Nile Township, Michigan, home. The police found a potent concoction of extramarital affairs, alleged invaders, and affairs when they started their investigation. To solve the case and find the real offender, a witness and a thorough investigation were required. We've got your back if you're curious to learn more about the case, including the killer's name and identity. So let's get started, shall we?
How Did Carla Lewis Die?
Wayne C. and Darlene J. (Benford) Arent welcomed Carla J. Lewis into the world on June 26, 1962 in Benton Harbour, Berrien County, Michigan. She obtained her high school diploma from St. Joseph and her bachelor's degree in accounting from Indiana Tech. Carla spent more than twenty years working for the Whirlpool Corporation. Her last position was with Bayer Pharmaceuticals. She married when she was 21 and had kids with her ex-husband Steve Damico before getting divorced in 2007 after 20 years of marriage.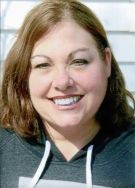 Dani Damico, Carla's daughter, said of her mother when she started online dating after her divorce: "She was reliving some of her younger years that she missed since she was 21 when she got married." She later met John Benton Lewis, and on June 30, 2012, they were married in a ceremony in Mishawaka. Carla loved to shop, regularly use Snapchat, create scrapbooks, and prioritise the needs of others over her own. So, it came as a shock when John, her husband, called the police in a time of need in August 2017.
Police said that when John dialled 911 on August 13 at around 6:00 p.m., Berrien County sheriff's investigators went to 1429 Lawndale Avenue in Nile Township. Carla, 55, was discovered dead face down in a chamber in the basement, concealed beneath an improvised bookshelf. She had been shot five times, including a fatal wound to the head, according to an autopsy. Her 2008 Mazda CX-9, with the licence plate CMY 3721, was also reported as missing.
Who Killed Carla Lewis?
To provide his account of the circumstances leading up to the murder, John went to the police station. Carla had returned on Sunday afternoon after spending the weekend with her mother, he told the police. Before entering the basement where they raised marijuana plants, they talked about their weekend plans. John claims that as they were moving and taking care of the plants, Carla screamed, and when he looked up, he allegedly saw at least two black men shooting at them.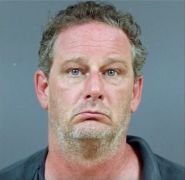 The detectives were dubious, though, as they reasoned that the room was too small for John to survive a shootout unharmed. He allegedly leaped on the married couple while the suspects were already in the basement hiding. Although John never provided a definitive response on the person he believed to be responsible for his wife's death, the police learnt that he produced medical cannabis for carers and claimed the shooting occurred because of his store. John's story, in the detectives' opinion, "just didn't make much sense."
John insisted he had a happy and "perfect" marriage and that he had never owned or bought a gun. Justin Hicks, a construction worker for John's company, called the investigators while they were conducting the interview. He informed the officers that John had texted him at 1:53 pm, inviting him to his home. According to Justin, John gave him the store's keys and requested him to get the ammo from his stock, which Justin keeps in his vehicle.
Justin gave the police eight boxes of 9 mm Russian ammunition and a 9 mm pistol magazine after learning about the shooting. John was linked to the murder because the steel casings of this specific calibre of ammunition matched those found at the crime scene. Up until Justin brought up his claim, John kept babbling about the "intruder theory" and insisting he had no firearms or ammunition. He stopped complying at that moment, according to the police interview tapes, and requested legal counsel.
The following day, Carla's autopsy report was released, and it revealed that John's Russian ammo matched the bullet casings discovered at the scene of the murder and the ones that were used to shoot Carla. The police detained John and accused him of one count of first-degree murder in Carla's death based on the available evidence. According to recent accounts, on August 18 in Cass County, the police also discovered Carla's reportedly stolen automobile abandoned in a cornfield. Even though he was detained, the investigators interviewed witnesses and his relatives to develop a solid case.
John's Sevenleaves Compassion Club, located at 1046 Bell Road in Niles, allegedly wasn't profitable. Carla was working to pay the bills, but she also appeared to be fed up with John's faltering company and was about to ask him to close it down. She possessed a $246,000 life insurance policy with John as the beneficiary, as well as a $70,000 retirement account. The money gave the officers insight into John's motivation, and they also searched his phone and laptop and discovered he had been online texting a number of women.
One of the ladies came forward and informed the detectives that she had intercourse with John after John allegedly paid her in cash and marijuana. She stated that they had sex on the day of the murder and that their relationship had lasted for six years. Her assertion that John had supposedly asked her whether she would break up with her ex-boyfriend and move in with him in the event that he became a widower was concerning. According to one of the officers, "John had told her he was going to murder his wife by using some prescription drug."
Where is John Lewis Now?
Ten days prior to the murder, John had been looking at websites to buy firearms and silencers, the police discovered after looking through his internet browsing history. All of these information refuted his claims that he had never had a gun or expressed interest in purchasing one. He went on trial on February 5, 2019. John continued to insist that two guys had broken into his house, shot his wife, and then stolen her car to flee while pleading not guilty. However, the prosecution made a compelling case that John had numerous relationships while using Carla as a financial tool.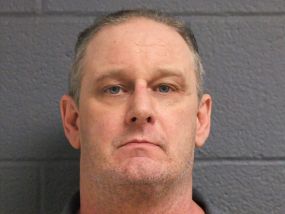 Carla was shot, according to John's defence, because of the store. But because the prosecution had sufficient proof that John had murdered his wife, the jury found him guilty of both murder and marijuana manufacturing with intent. Carla's presence in the space indicated that others had access, which was against the law even though he had a licence to cultivate up to 12 plants. In March 2019, he received a life without parole sentence. The 54-year-old is a prisoner at the Carson City Correctional Facility, according to court records.
Our Team DCS includes 5 different writers proficient in English and research based Content Writing. We allow them and encourage them to follow the Entertainment news all day long. Our posts, listicles and even the exclusives are a result of their hard work.