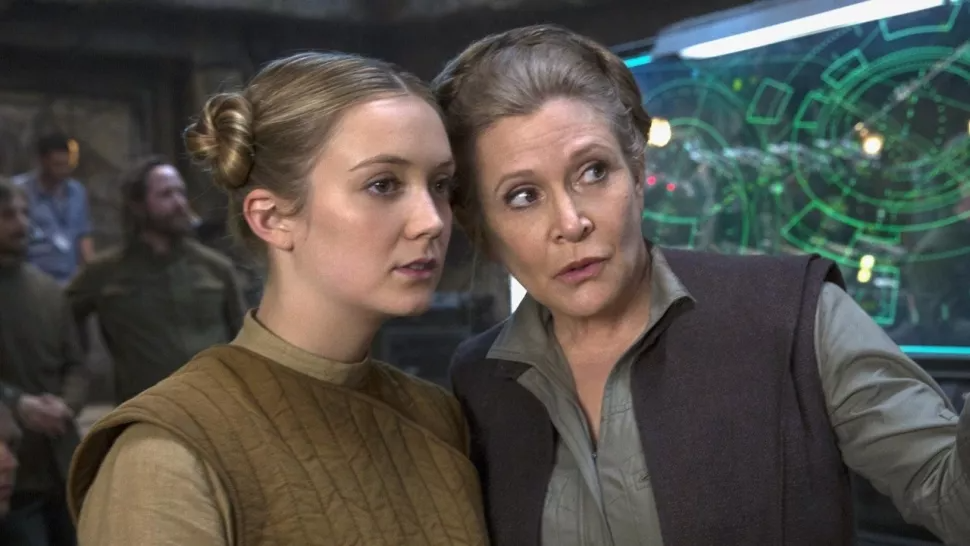 Carrie Fisher's Daughter Billie Lourd's Wedding Look Was An Ode To Her Legendary Mother
In general, celebrity weddings are lavish affairs, and Billie Lourd's most recent union was no different. She did, however, find a nice way to adorn her wedding dress and pay tribute to Carrie Fisher on the big day, even though her beachfront vows were very romantic.
The Star Wars alum and Disneyland enthusiast looked lovely in a custom Rodarte gown when she wed Austen Rydell on Saturday, March 12. She proudly shared pictures from the special day on her Instagram account in a number of posts, and in one of them, she made sure to thank the group of people that worked on her ideal wedding dress. Have a look at these lovely pictures:
View this post on Instagram
Even though the Rodarte gown is certainly stunning on an aesthetic level, Billie Lourd's choice to work with Kate and Laura Mulleavy to design it has a deeper significance. After they spoke with Carrie Fisher, she told Vogue, she first learned about the designers in 2014. In addition to being a fan of their art, Lourd said she also felt a "deep connection" to them as a result of their association with her mother.
Billie Lourd has continuously remembered her mother since her passing in 2016 so it's not surprising that she devised a unique way to carry her down the aisle. By filling in for Carrie Fisher in a crucial Rise of Skywalker sequence, she contributed to preserving Carrie Fisher's Star Wars legacy. In addition, she wore a Leia-inspired haircut as she threw out the opening pitch at the Dodgers' Star Wars night in 2018.
In addition, the actress has been candid about the deep influence her mother had on her life, some of which have grown more significant as a result of her becoming a mother herself. She discussed her work and parental challenges last year, as well as the positive and negative life lessons she had acquired. And she's already doing her part to ensure that the When Harry Met Sally… star's influence endures in her family; on May Fourth of last year, she shared a picture of her little son watching his grandma watch Star Wars: A New Hope.
Even though Carrie Fisher passed away more than five years ago, Billie Lourd has said that she still finds it difficult to describe the pain she feels. It's especially lovely to learn that she was able to connect with her mother on the big day because it couldn't have been easy to go through such a significant life event alone.
Billie Lourd has some other thrilling moments to look forward to now that she has married—and looked stunning while doing it. One of the new movies coming out in 2022 that we're most anticipating is Ticket To Paradise, starring Julia Roberts and George Clooney.