Halle Bailey and Naomi Scott, who hosted the Oscars this year, were recently chastised for suggesting that animation is something that children enjoy while parents must endure. While this is not entirely correct, it is true that many animated films and series are made specifically for children.
When animated content is well-made, however, both parents and children can enjoy the wonders of this medium. We have a few choices for shows that people of all ages will love!
Adventure Time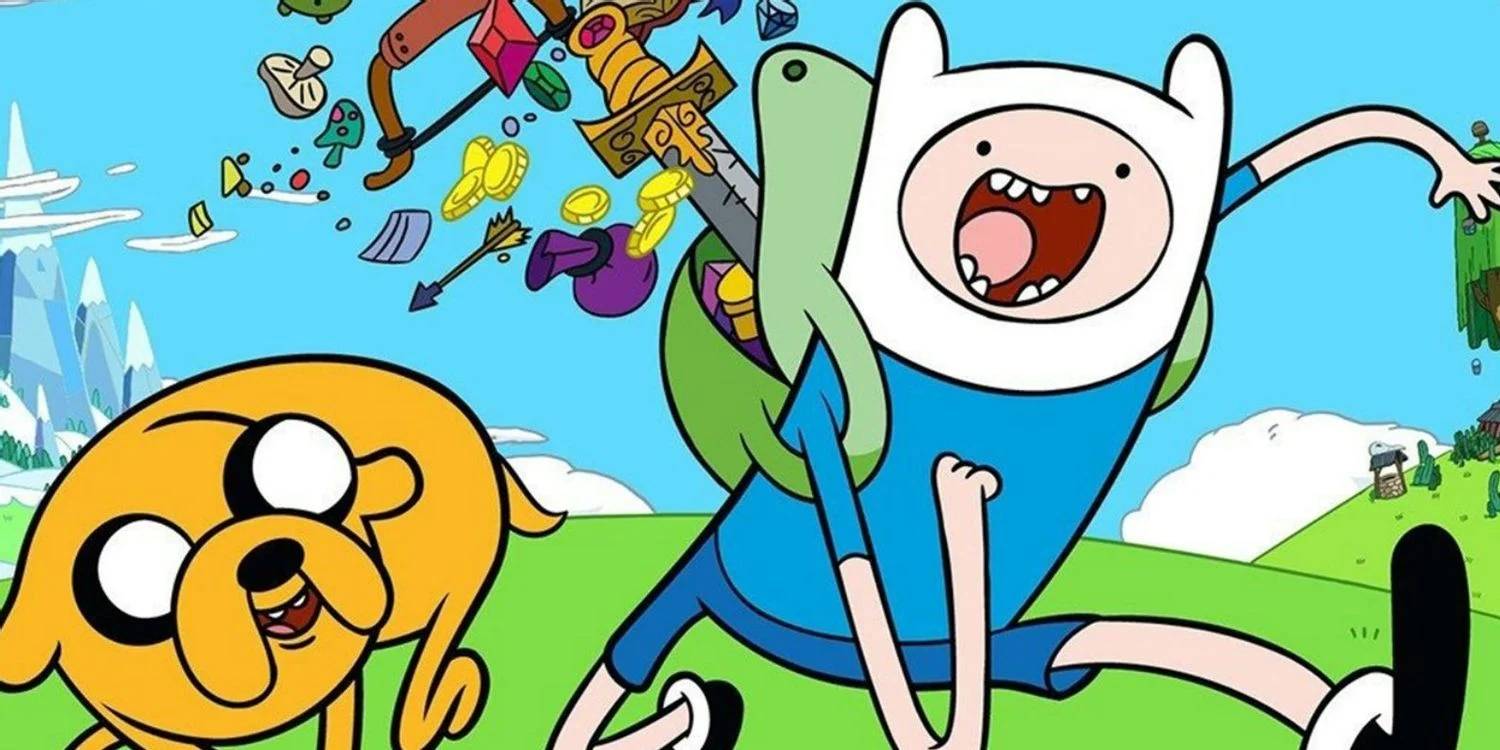 Jake the dog follows Finn, who is carrying an open rucksack. From behind Finn, a sword, gold coins, and other stuff fly out.
Finn, a human child, and his talking dog brother Jake are the protagonists of a brilliantly weird series of experiences. Adventure Time is set in the realm of Ooo, a distant version of Earth where magic has taken over following a nuclear apocalypse. It is full of laughter, excitement, and heartbreaking moments.
While adults who only catch a glimpse of the show may think it's only for kids, Adventure Time is thoughtfully created and emotionally mature. Many episodes will appeal to adults more than youngsters because they deal with issues such as raising children and recognizing their independence. The series has an IMDb rating of 8.6 and a Rotten Tomatoes rating of 100 percent.
Avatar: The Last Airbender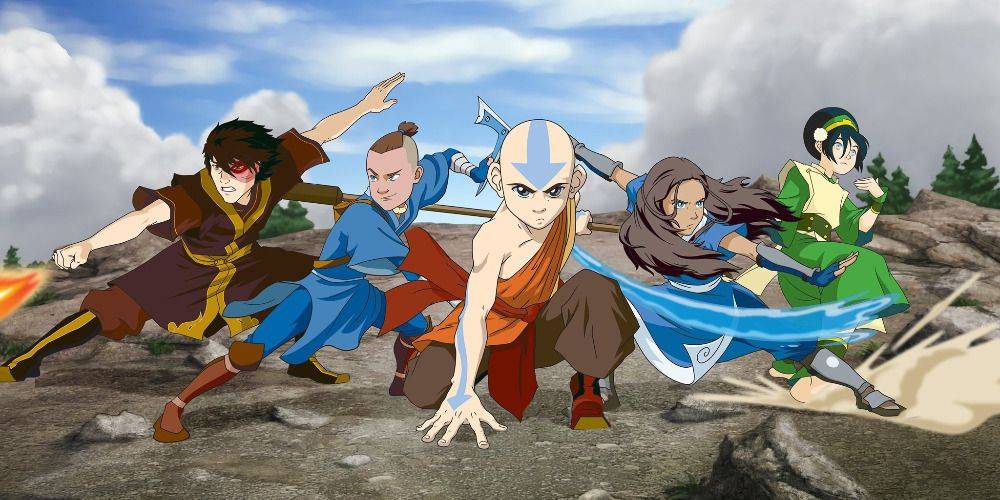 An action-packed fantasy adventure that the whole family will enjoy. Avatar: The Last Airbender follows Aang as he sets out on a quest to defend his world from the despotic fire nation. Aang is the most recent version of the Avatar, a being capable of wielding all four elements, and he must embark on an epic quest with a group of companions.
Avatar: The Last Airbender will undoubtedly captivate those who are typically suspicious of cartoons, thanks to spectacular action sequences using magic and Kung Fu choreography. The show is extremely popular, with a 9.3 IMDb rating and a perfect Rotten Tomatoes score.
Avatar: The Legend of Korra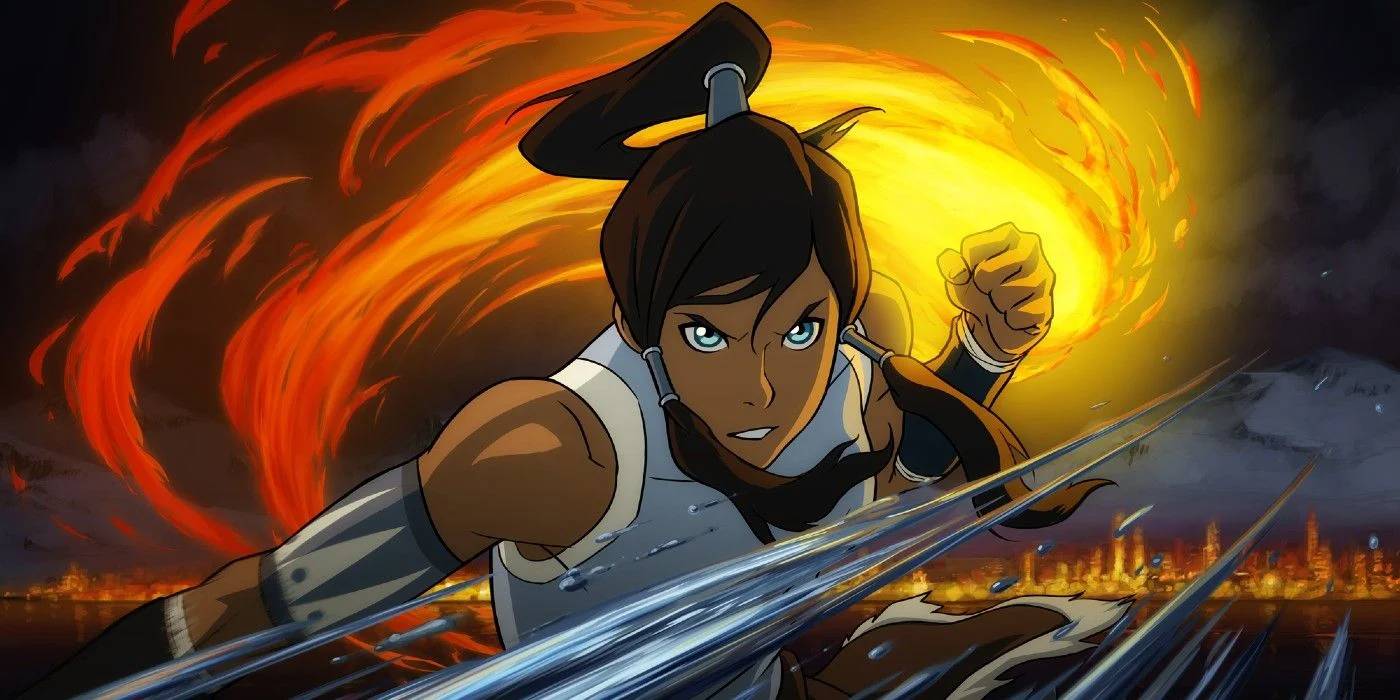 Avatar: The Legend of Korra is the sequel to Avatar: The Last Airbender, and it follows Korra, the next Avatar, as she strives to keep the peace that her predecessor established.
The Legend of Korra, which is aimed at slightly older youngsters than The Last Airbender, features original villains, outstanding fight choreography, and emotional impact. The plot will captivate both youngsters and adults, provides four seasons of amusement, and has an IMDb rating of 8.4 and a Rotten Tomatoes rating of 89 percent.
Batman: The Animated Series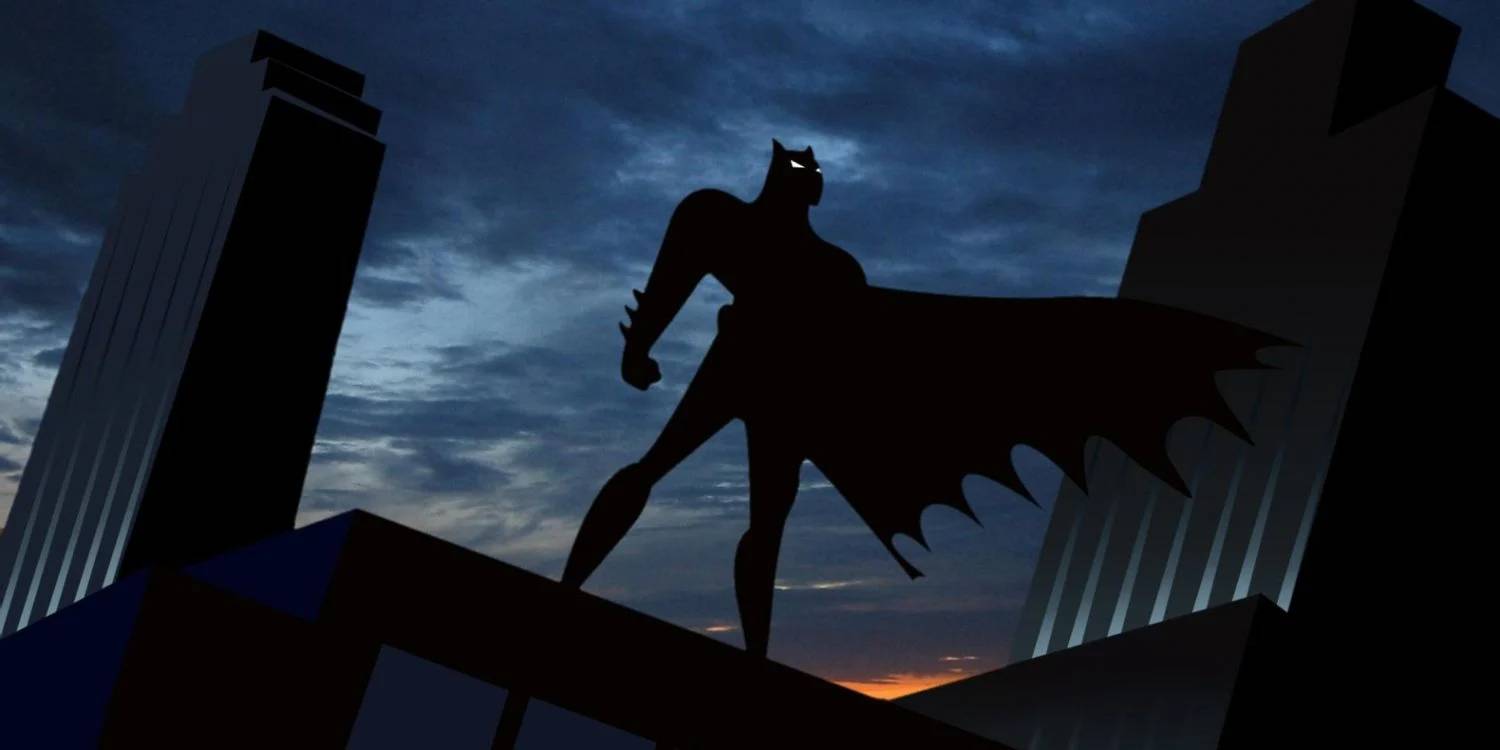 Follows Bruce Wayne as he defends Gotham City from a slew of dangerous adversaries in this captivating, stylish, and authentic adaptation of the original material.
Batman: The Animated Series is still considered one of the best representations of The Dark Knight. The show has a 9.0 IMDb rating and a 95 percent Rotten Tomatoes rating, making it a must-see for parents and children who enjoy Batman, superheroes, or action-packed adventures.
Gravity Falls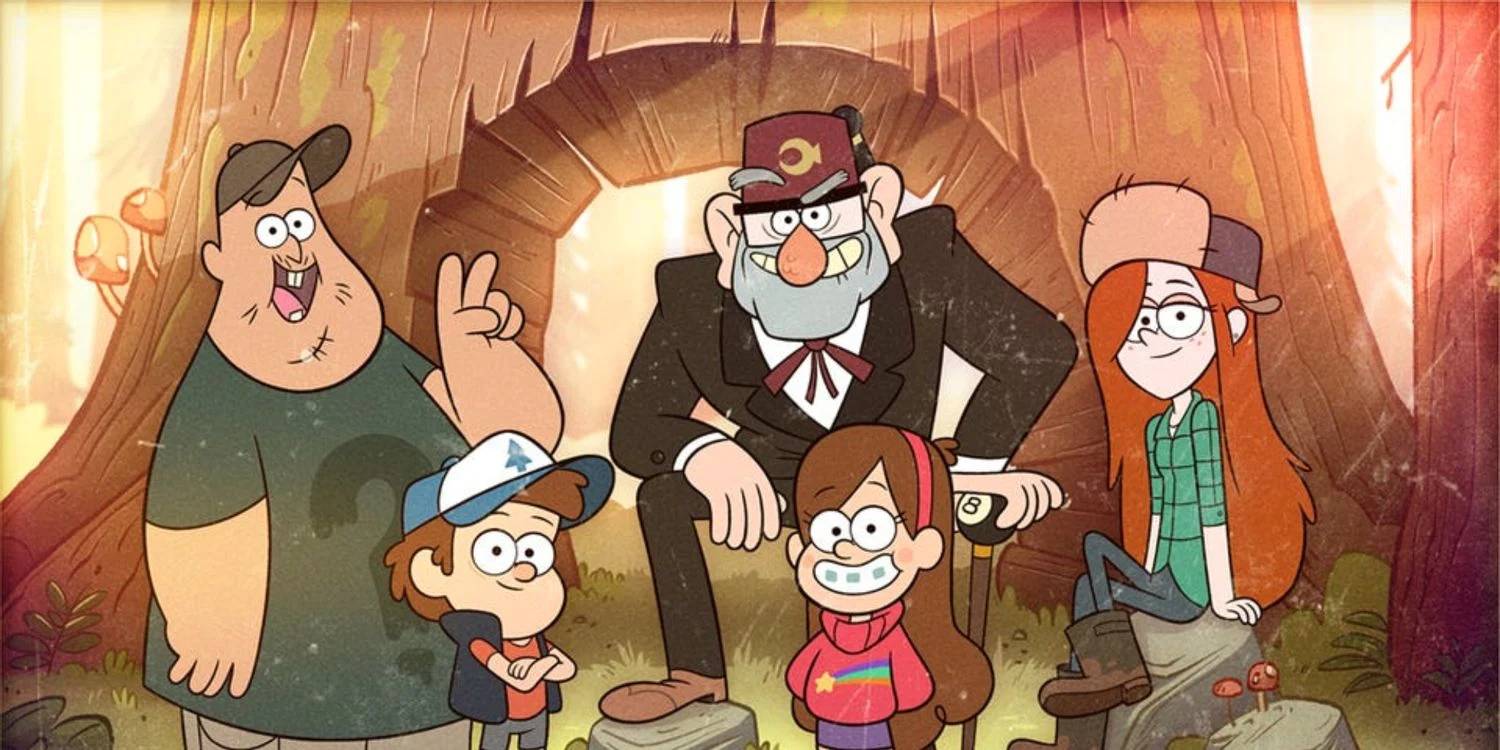 Gravity Falls follows twins Mabel and Dipper as they spend the summer in the mysterious and wondrous town of Gravity Falls with their great-uncle (Grunkle) Stan.
Gravity Falls is the perfect show for the whole family to watch, with humorous escapades, heartfelt moments, and a captivating overarching mystery. The series has a large following of both children and adults, with an IMDb rating of 8.9 and a 100% Rotten Tomatoes rating.
Infinity Train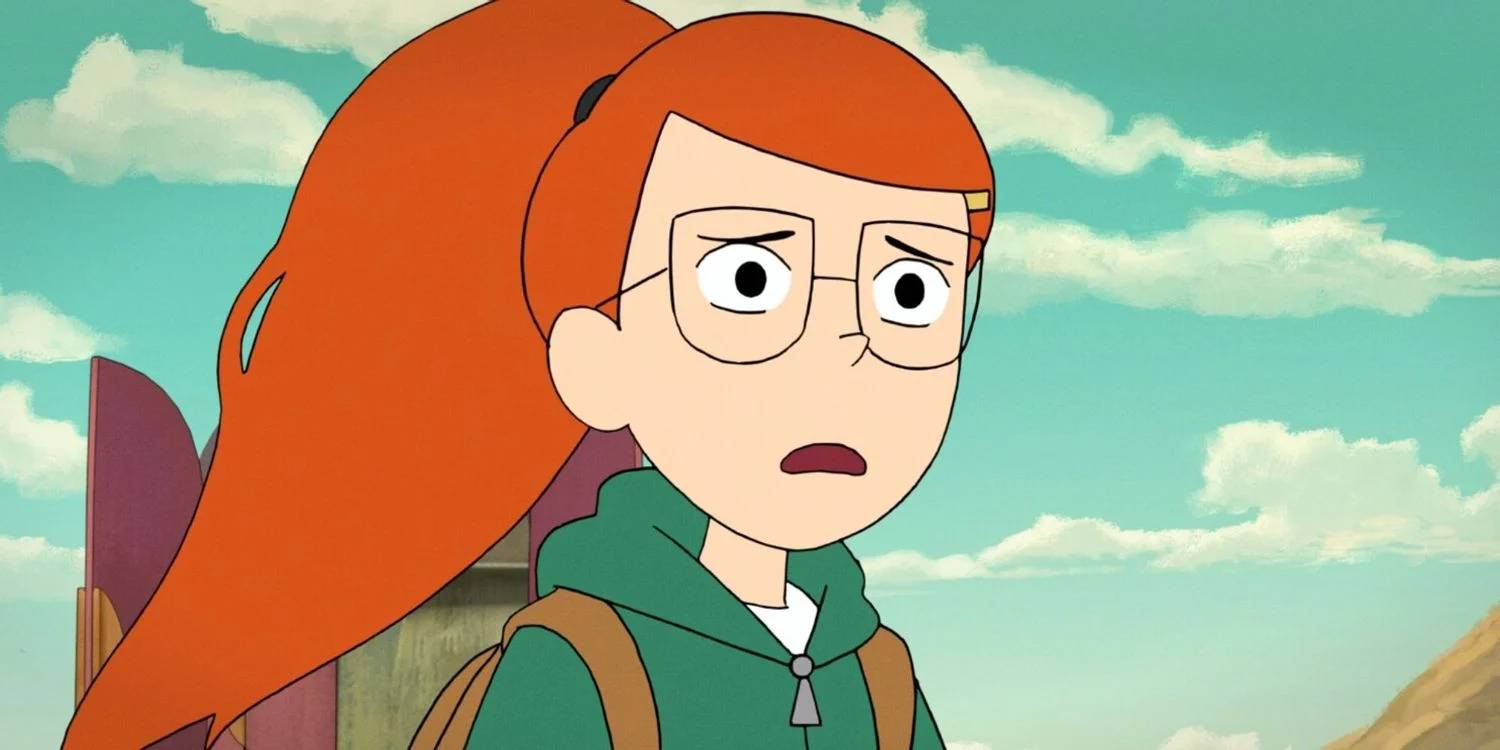 Infinity Train follows Tulip, a 13-year-old girl, and One-One, a dichotomous robot, as they explore a seemingly never-ending train in quest of a method to get Tulip home.
Infinity Train will keep parents and children riveted to their chairs with the perfect blend of imagination, excitement, and movement. Infinity Train is deserving of being your family's next TV adventure, with four seasons and IMDb ratings of 8.5 and 100% on Rotten Tomatoes.
Over the Garden Wall

Over the Garden Wall is the ideal show to watch on a chilly autumn night since it is whimsical, amusing, and wonderfully animated. Greg and Wirt meet a variety of friendly and terrifying characters while attempting to evade the fabled Beast as they seek a route through a mystical wood.
Although the show is aimed at youngsters, the captivating storyline and absurdist comedy used throughout make it suitable for the entire family to enjoy. This miniseries is critically regarded, with an IMDb rating of 8.8 and a Rotten Tomatoes rating of 93 percent, it is not one to be missed.
Regular Show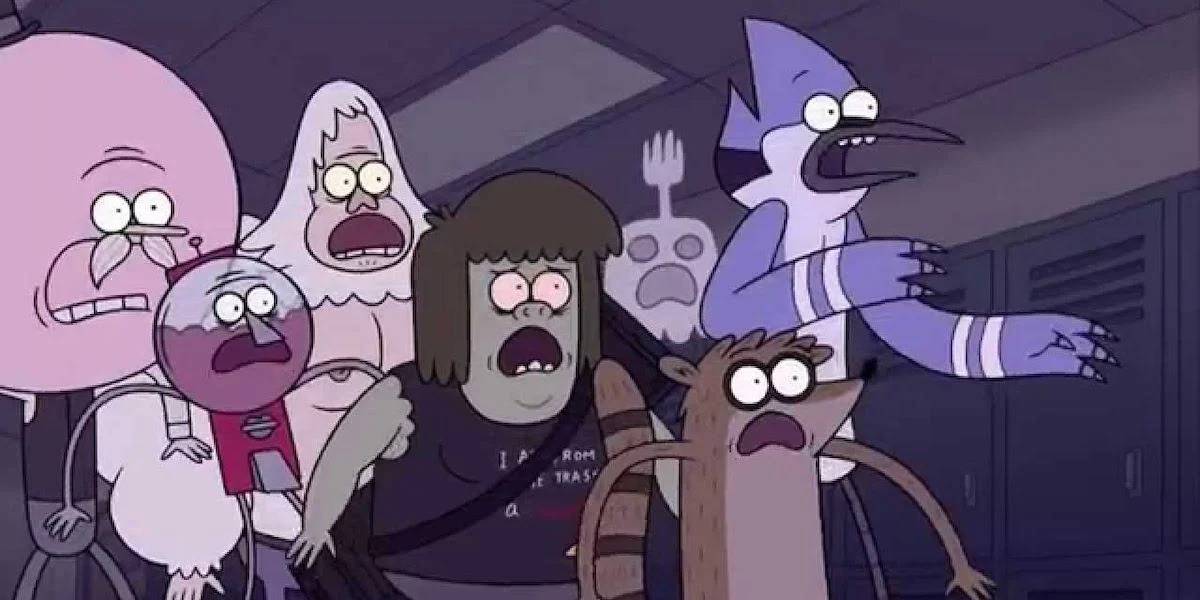 Regular Show follows Mordecai, a blue jay, and Rigby, a raccoon, as their pranks push them into wild adventures.
Because of the slapstick violence and coarse humor, the show is aimed towards older children and adults. The show has an IMDb rating of 8.5 and is ideal for individuals searching for something light and silly.
Scooby-Doo! Mystery Incorporated

Easily the best version of the legendary 1960s mystery show. Scooby-Doo! Mystery Incorporated follows the Scooby gang as they investigate reports of ghost sightings in Crystal Cove.
Scooby-Doo! Mystery Incorporated improves on its 1960s predecessor by focusing on character development and building an overarching mystery that keeps viewers engaged. The show has an IMDb rating of 8.1, making it ideal for parents who grew up watching the original.
Steven Universe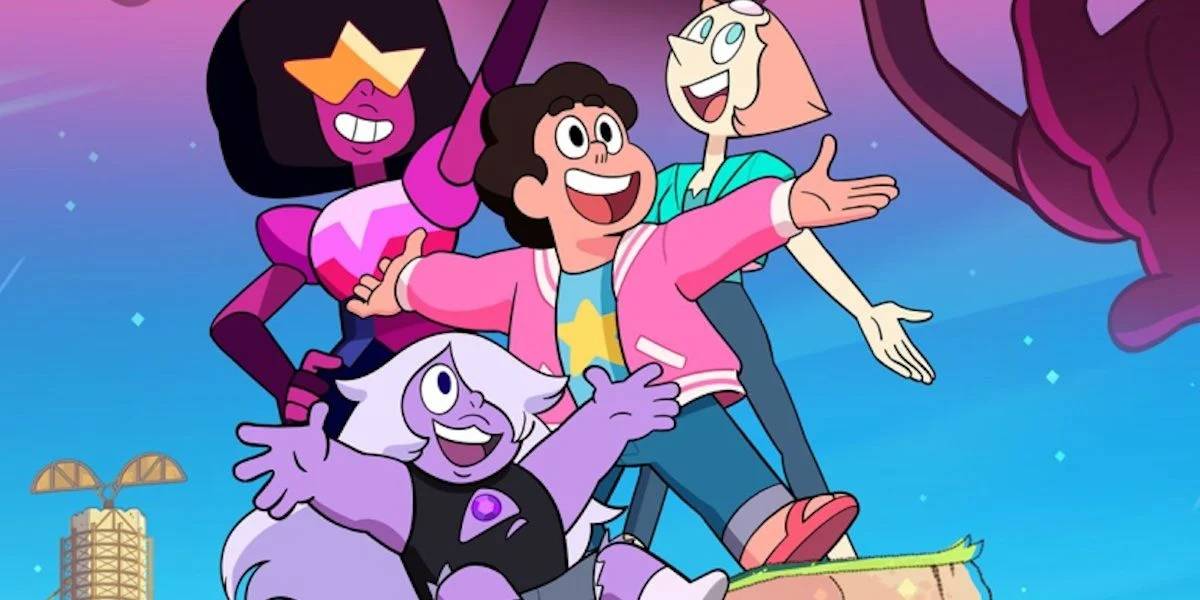 Steven Cosmos is a lovely animated series that follows the magical Crystal Gems and half-human, half-Gem Steven on adventures and attempts to defend the universe.
The show is silly, entertaining, and at times poignant. The show is smart yet simple, and it has an IMDb rating of 8.3 and a 100% Rotten Tomatoes rating.
Our Team DCS includes 5 different writers proficient in English and research based Content Writing. We allow them and encourage them to follow the Entertainment news all day long. Our posts, listicles and even the exclusives are a result of their hard work.