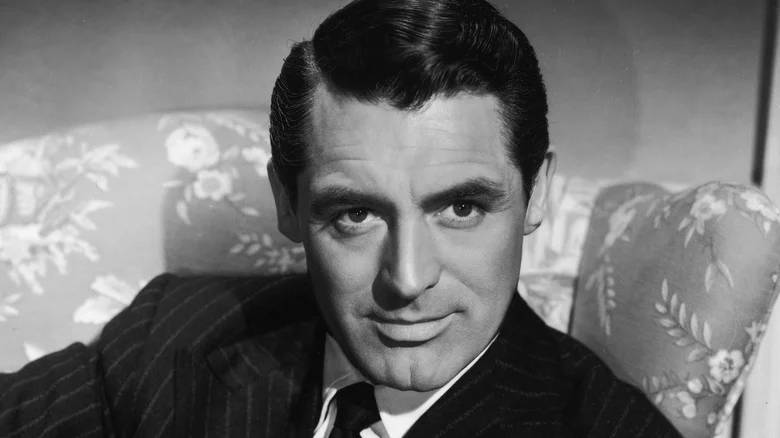 15 Classic Cary Grant Movies That Are Perfect For A Trip Down The Memory Lane
Cary Grant is pretty much the embodiment of what we now think of as the quintessential movie star from the Golden Age of Hollywood—handsome, suave, and endearing. He was the ideal leading man because of his engaging film presence, but his popularity was also a result of his unexpected range as an actor. Grant was able to play the seductive romantic lead, but he also had superb comic timing, which allowed him to spar with some of the best screwball comedy heroines.
As he got older, Grant switched to darker roles and ended up as one of Alfred Hitchcock's favourite male actors. (The infamously prickly director recently admitted that "Cary is the only actor I ever loved in my whole life" demonstrating his disdain of actors.) He is undoubtedly one of the most well-known actors who has never gotten a competitive Oscar (although he was nominated for two, "Penny Serenade" in 1942 and "None But the Lonely Heart" in 1945, and received an honorary award in 1970). Grant nevertheless left a significant legacy and continues to be one of the most recognisable old Hollywood actors.
An Affair to Remember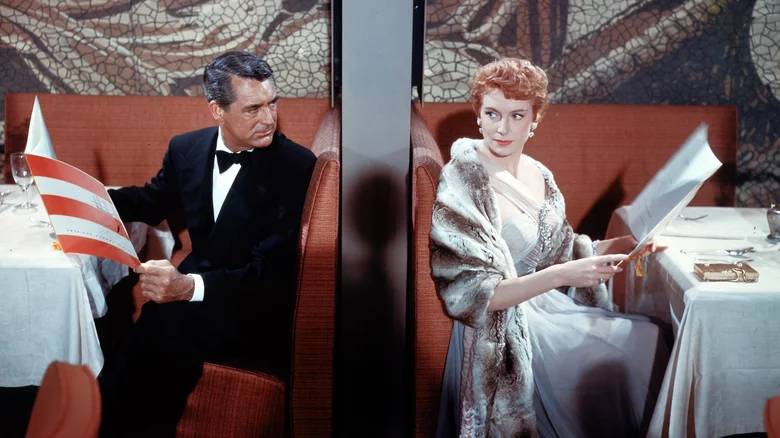 A timeless Hollywood love story, "An Affair to Remember" influenced numerous works of fiction, including "Sleepless in Seattle," "30 Rock," and "Family Guy" episodes. Cary Grant and Deborah Kerr play two people who meet while travelling across the Atlantic Ocean on a transatlantic ocean liner in "An Affair to Remember," which is a remake of the 1939 romantic comedy "Love Affair."
They instantly click, but because they are both involved with others, they are unable to act on their feelings. Despite this, they decide to meet in six months at the top of the Empire State Building after purportedly separating from their past relationships. Unfortunately, events arise that make their reunion more difficult, yet there is hope where there is love. The American Film Institute listed "An Affair to Remember" among the top love stories of all time, and it received four Academy Award nominations in 1958.
Arsenic and Old Lace

"Arsenic and Old Lace" gives us a perfect example of how Cary Grant frequently performed at his best when given free rein to totally embrace silliness. The humour in Grant's performance comes from playing the overworked straight man who starts to lose control in the face of so much mayhem, just like in many of Grant's humorous portrayals. When he finds out that his two looking harmless aunts are actually serial killers, he's just a lovely, normal man hoping to marry his good, normal fiancée in "Arsenic and Old Lace."
The gloomy aspects of "Arsenic and Old Lace" are purposely downplayed, making it one of the weirdest comedies in Grant's oeuvre. Grant seamlessly integrates into the production despite their being a larger ensemble cast than we're used to seeing in his movies. He gives other performers a chance to shine and demonstrates a willingness to accept the thankless part of the character who is responding to the crazy events that are happening all around him.
Bringing Up Baby

The majority of scruffy tiny dogs can be seen participating in screwball comedies, but only one movie, "Bringing Up Baby," showcases a leopard's unique sense of humour. A brontosaurus skeleton is joyfully being finished by palaeontologist David Huxley, played by Cary Grant. He only lacks the intercostal clavicle, therefore he must work with the extremely erratic socialite Susan Vance to replace it (Katharine Hepburn). But before long, as the misbegotten scientist suffers misfortune after misfortune, he is dragged into her cloud of entropy.
Hepburn is at her most daring and endearingly chaotic in "Bringing Up Baby," sparring not only with her comedically more experienced co-star Cary Grant but also with a real leopard. At the time of its initial release, the movie was widely seen as a failure, but it has now evolved into a comedic classic.
Charade

You could be excused for thinking that Cary Grant and Alfred Hitchcock were once again working together on "Charade." Most individuals do. However, the suspenseful mystery movie with more turns than a corn maze is actually Stanley Donen's film; it just uses many of the same dramatic devices that were in Hitchcock's toolkit.
A classic suspense thriller portrays Audrey Hepburn as an interpretation who returns from a holiday in the Alps to find that her husband has emptied their Parisian flat and shot himself in the head before leaving town. Cary Grant, her co-star, is a charming rogue whose actual intentions are mostly concealed throughout the movie. Despite the fact that Grant was about 25 years Hepburn's senior, at 59, their connection is apparent, and their witty banter harkens back to the romantic comedies that dominated Grant's early career.
Gunga Din

The first movies that come to mind when you think of Cary Grant are his screwball comedies, which are typically clever romances in which he co-stars with a combative leading lady. The movies that most frequently define his career don't have a lot of macho energy. However, Grant was actually producing a lot of action-adventure movies concurrently with the kinder, gentler material for a while. One of the most notable of these is "Gunga Din," in which Grant co-stars with Douglas Fairbanks Jr. (the son of silent-era matinee superstar Douglas Fairbanks) and Victor McLaglen as a British sergeant in India. The trio joins up with the valiant Gunga Din (Sam Jaffe), an Indian water bearer, to battle the Thuggee, a perilous gang of robbers and murderers.
Despite some problematic brownface, "Gunga Din" is still regarded as one of the most well-known and successful adventure films of the 1930s thanks to its likeable cast's strong performances and sympathetic treatment of an Indian character who would have been reduced to a caricature in the majority of other movies from the same era.
His Girl Friday
In "His Girl Friday," one of the most well-known screwball comedies from the 1940s, Cary Grant and Rosalind Russell play two divorced journalists who argue over their workaholism while attempting to deny their evident chemistry. Grant portrays an editor for a large newspaper who is taken aback when he discovers that his ex-wife Hildy (Russell), a reporter who was once in his employ, is about to wed a dull man and leave her career behind to become a wife and mother in a tiny town. He arranges a chance for them to collaborate on one final narrative before she decides to get married in an effort to win her back.
Characters regularly spoke over one another in a way that had been rather uncommon before "His Girl Friday" broke new ground with its tremendously fast-paced dialogue. Howard Hawks' performers in "His Girl Friday" spoke at an astounding 240 words per minute, compared to the typical 90 words per minute for movie dialogue. "His Girl Friday" is known for its nearly anarchic wit, which helped to make it one of the most well-known movies of the time.
Holiday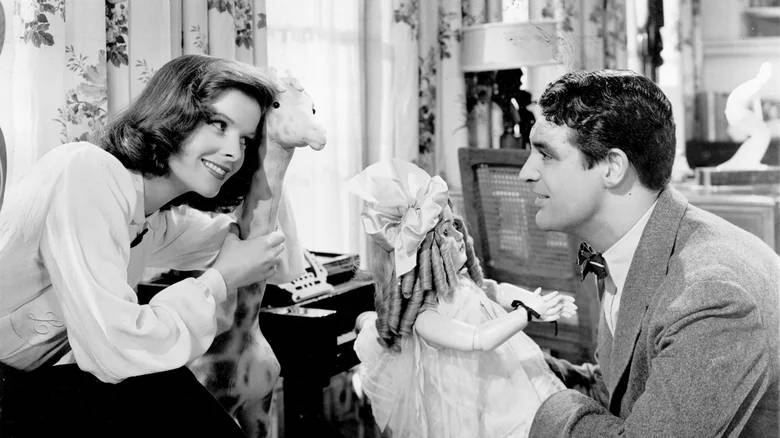 Cary Grant and Katharine Hepburn are paired together in a screwball comedy once more, but this time there aren't any shenanigans that nearly seem to take place in a heightened reality. Simply put, it involves a man who nearly marries the wrong lady. When Johnny (Cary Grant) finds the woman of his dreams while on vacation in "Holiday," they fall in love right away. They get engaged before they even leave for their trip back to New York. There is only one issue: They may not be the best of matches because they were two totally different individuals on vacation than they are in everyday life. Since he started working at a young age, Johnny is determined to retire early, but his fiancée Julia (Doris Nolan), a socialite, finds it difficult to accept the thought that her husband doesn't have a decent career.
Although Julia and Johnny may not be the ideal match, Julia has a sister named Linda (Katharine Hepburn) who clicks with Johnny right away. He falls more in love with Linda as he makes more efforts to mend fences with Julia. Grant and Hepburn are a match made in heaven on cinema, and "Holiday" provides them a wonderfully endearing romance that is more subdued and understated than normal.
I Was a Male War Bride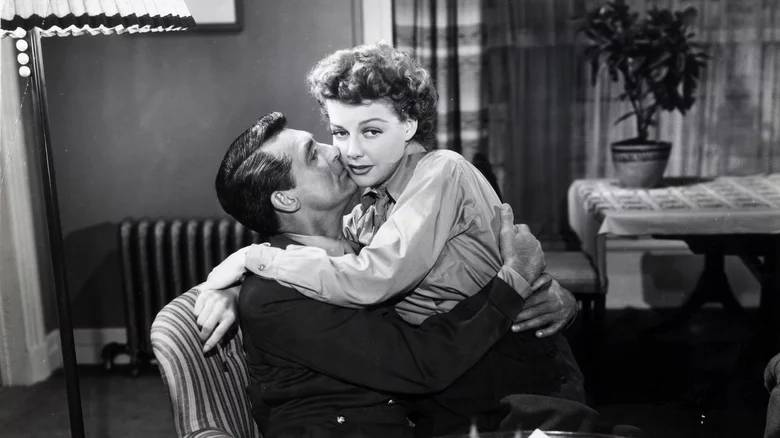 Thousands of American servicemen returned home from serving abroad with foreign women they had met and fallen in love with. In "I Was a Male War Bride," Cary Grant plays a French army captain who reluctantly develops a romantic relationship with Catherine Gates, an officer in the Women's Army Corps (Ann Sheridan).
Grant's character must be the spouse of an American soldier in order to obtain a visa and travel to the country, thus preparations are made for their marriage. Naturally, things go wrong, as one might anticipate in a screwball comedy that so completely defies gender expectations in a post-war setting. They achieve their happy ending after some Grant-related cross-dressing antics, but in doing so, "I Was a Male War Bride" fully deconstructs the worry over the prevalent masculine and feminine social standards at the period.
Monkey Business
When Cary Grant starred in "Monkey Business" in 1952, he was a little older than he is today, but that doesn't mean he had to lose the youthful vitality that has always been a crucial part of his cinematic appearance. Grant plays Barnaby Fulton, a middle-aged scientist who has created a novel serum that makes people feel decades younger, in this light science fiction comedy.
Things work out well when he tests it on himself, at least at first. He can perform a cartwheel for the first time in a long time, and he uses the opportunity to flirt with Marilyn Monroe's 20-something secretary (to the visible consternation of his wife, Edwina, played by Ginger Rogers). But when the elixir sends Barnaby, Edwina, and the other scientists who test it into a second childhood, wrecking havoc on everything they encounter, things quickly get out of hand. Although "Monkey Business" isn't exactly one of Cary Grant's more cerebral movies, it has a light touch that makes it incredibly enjoyable.
North by Northwest
The fourth and last time Cary Grant and Alfred Hitchcock worked together, "North by Northwest," is also one of their best efforts since it allowed the filmmaker to make innovative use of Grant's on-screen presence. Grant plays Roger Thornhill in this movie, a regular white-collar executive who is abducted and left for dead after being mistaken for secret operative George Kaplan.
Thornhill finds up engaging in some genuinely spy-like operations in an effort to save himself and uncover the real Kaplan, giving "North by Northwest" its renowned action sequences. One of the most well-known scenes in movie history is when Thornhill is attacked by a crop duster while waiting for a rendezvous with Kaplan in a rural bus stop. Many people believe that "North by Northwest" was the first film in the "James Bond" series. It was nominated for three Academy Awards in 1960.
Notorious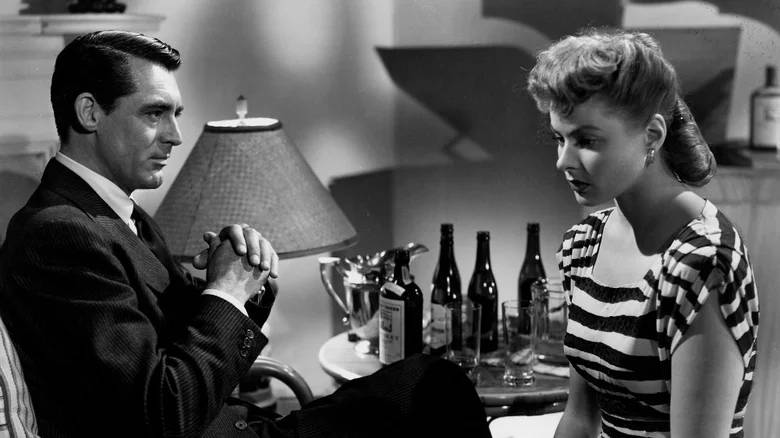 Cary Grant, one of Hollywood's most renownedly charming and attractive performers, may have never had more sex appeal than when he was paired with Ingrid Bergman in "Notorious." Indeed, the sensual scene between Grant and Bergman is a famous part of the Hitchcock espionage noir. The Hays Production Code, which applied to studio movies at the time, stipulated that on-screen kissing could only last a few seconds. Hitchcock got around this rule by having Grant and Bergman's embrace periodically interrupted by sultry conversation, allowing their kissing scene to last for three minutes in total.
However, "Notorious" is much more than just the attractiveness of its leads individually. In this post-war tale, a German-American woman (Bergman) is persuaded by the American government to infiltrate a Nazi war criminal's group by seducing him and falling in love with her handler (Claude Rains), who is hiding out in South America (Cary Grant). If there's one thing Hitchcock loves, it's a little mystery, and "Notorious" is jam-packed with enough exquisitely shot spy material to hold a crowd's attention for hours.
She Done Him Wrong
You don't just show up on a movie set and start acting like the starring man (well, not usually, anyway). In his early career, Cary Grant occasionally took a backseat to more powerful female actors, like the peerless Mae West in "She Done Him Wrong." In Lowell Sherman's 1933 crime comedy, she is without a doubt the star of the show, and her sexy double entendres even exceed the boundaries of pre-Code filmmaking.
Grant is playing Captain Cummings, a member of the community's temperance league and one of West's several suitors, in this scene. But there's more to him than meets the eye because, as it turns out, he's an undercover federal agent, presenting a contrast between passion and peril that would recur regularly during Grant's career. Grant's charms were evident even in this minor role, and his popularity would soar in Hollywood soon.
Sylvia Scarlett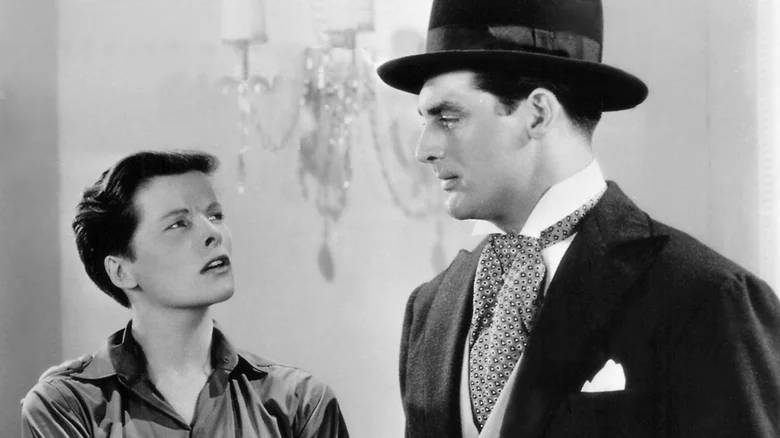 "Sylvia Scarlett," a gender-bending vehicle for emerging star Katharine Hepburn, is the earliest and definitely least well-known of the four films the three-time Oscar winner and Cary Grant collaborated on. Hepburn portrays Sylvia, a con woman who disguises herself as a boy to evade law enforcement. A fellow rogue, Cary Grant is just starting to craft a rough-around-the-edges version of the dapper character that would make him a Hollywood star in this film.
Although "Sylvia Scarlett" lacks polish, it's an interesting look at the beginning of one of the most well-known on-screen partnerships in movie history. The quantity of LGBT subtext in the movie makes it unusual as well; Hepburn appears in drag much more frequently than she does in women's clothing, pushing the boundaries of conventionally acceptable romance. Given the allegations that surrounded Hepburn and Grant at a time when bisexuality had to be kept a secret, even in Hollywood, this is particularly intriguing.
The Awful Truth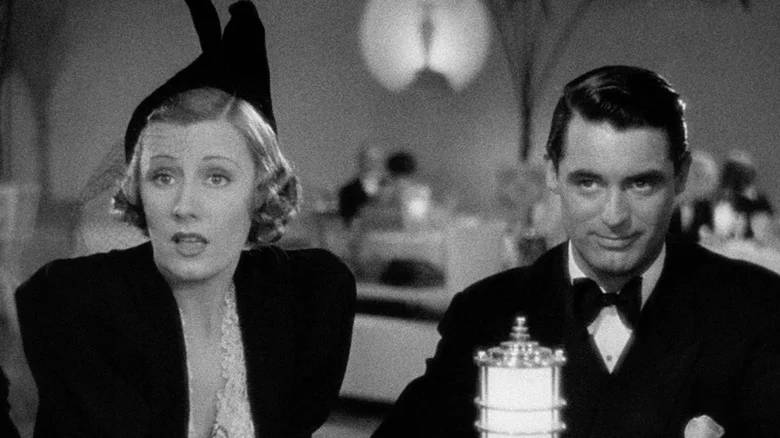 "The Awful Truth" is the first movie starring Cary Grant and Irene Dunne (they worked together on two more movies, "My Favorite Wife" and "Penny Serenade"). It moves a little more slowly than "My Girl Friday" but is just as witty. The two play an affluent couple who are about to get divorced and are enraged at one another for perceived slights while also desperately trying to ruin their relationships with potential suitors. With six nominations for Academy Awards and a best director win, it would grow to be one of the most renowned romantic comedies of the 1930s.
However, all of this ignores the true hero of "The Awful Truth," a Wire Fox Terrier named Skippy, who outshines his famed human co-stars with an incredibly remarkable performance. Who could blame Grant and Dunne for using him as the focus of their custody dispute? His flawless comic timing in this, "Bringing Up Baby," and "The Thin Man," among other films, would raise the bar for animal performances.
The Philadelphia Story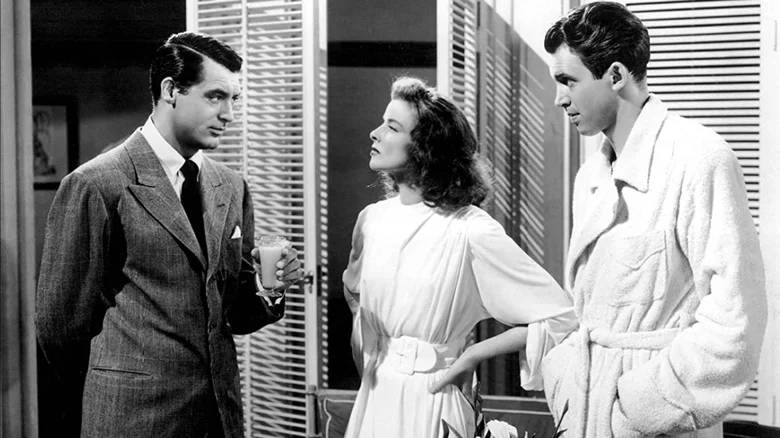 Considering that "The Philadelphia Story" stars Cary Grant, Katharine Hepburn, and James Stewart, many people were betting against its success. Hepburn plays a wealthy socialite whose wedding plans are upset when two shady journalists (James Stewart and Ruth Hussey) show up unexpectedly, along with her estranged ex-husband, seeking to portray her in the worst possible light (Cary Grant).
Hepburn was in desperate need of a hit in 1938 after a string of box office duds led to her being labelled "box office poison." According to the documentary "MGM: When the Lion Roars," studio bosses were so anxious about the prospect of her starring in a movie that they hired Grant and Stewart in the hope that their star power would counteract whatever negative opinions moviegoers might have of Hepburn.
They discovered they had no cause for concern. A economic and critical triumph, "The Philadelphia Story" was nominated for six Academy Awards in the end and won the awards for best actor (James Stewart) and best adapted screenplay.