The author's fictional universe is growing as a result of the popularity of AMC's adaptation of Anne Rice's Interview With The Vampire from last fall. AMC is adapting several of Anne Rice's books into its new series, The Immortal Universe. Mayfair Witches, the second installment in the Immortal Universe, made its network debut on January 8. Although the characters in Anne Rice's books are technically two separate entities, there are many character crossovers. AMC is combining these two series and placing them under a single cinematic universe in order to streamline everything.
A brilliant neurosurgeon discovers in Mayfair Witches that she has the power to kill people with just her thoughts. She wants to learn more about her birth family, the notorious Mayfair clan, because she is afraid of her developing powers. The seductive spirit known as Lasher has haunted generations of women, including Deirdre, Rowan's catatonic birth mother, who is being drugged and held captive by her aunts. Rowan must accept her Mayfair identity and the risks her abilities entail as she learns more about her past.
In comparison to Interview With The Vampire, which has a 99% critics score, the series currently has an average audience score of 58% and a 48% average critic score on Rotten Tomatoes. With four episodes remaining in the first season, there is still time to raise those ratings.
So who exactly are the Mayfair Witches stars on AMC? A cast/character guide is provided below.
Harry Hamlin Plays Cortland Mayfair In Mayfair Witches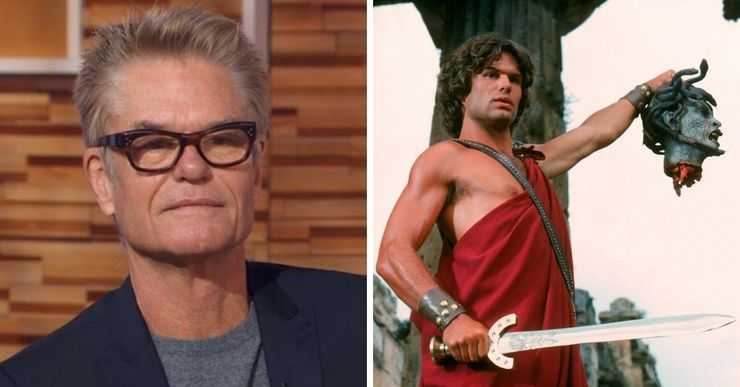 Cortland Mayfair, Played by Harry Hamlin, No. 5 Cortland Mayfair, who perceives himself as the patriarch of the Mayfair Family, is represented in the television series Mayfair Witches by Harry Hamlin. However, he occasionally disregards his paternal instincts for a good party, like the intoxicating event where Rowan was conceived.
Hamlin has been active in the industry for more than 45 years after making his stage debut in The Taming of the Shrew in 1976, but his career really took off after playing a pivotal role in Clash of the Titans. Although he appeared in Touched by an Angel (2001) and Veronica Mars (2004–2006), he is best recognized for his role as Jim Cutler in Mad Men.
Where You've Seen Erica Gimpel Before Mayfair Witches
Erica Gimpel portrays Ellie Fielding in the movie Mayfair Witches. Ellie is Rowan's adoptive mother and a Mayfair family cousin. Carlotta gave Rowan to Ellie on the day she was born. In exchange for caring for Rowan, Ellie swore to adopt a new name, never visit New Orleans again, and never disclose Rowan's true kinship. Ellie summons the Talamasca when Rowan's power begins to manifest and he accidentally uses it on Dr. Keck.
Erica Gimpel was most known for playing Trish on God Friended Me from 2018 to 2020, when the program was canceled after two seasons, before she was chosen to play Ellie in the Anne Rice TV adaption. She further made appearances in a number of other films, such as Chicago Med (2018), NCIS: New Orleans (2021), and 9-1-1.
Who Is Annabeth Gish ?
Dierdre Mayfair, who has been residing at the Mayfair family mansion under Carlotta's care for decades, is portrayed in the series by Annabeth Gish as Rowan's birth mother. After meeting Patrick by happenstance at one of her uncle's opulent parties when she was in her teens, Dierder became pregnant. The following morning, Patrick unexpectedly passed away; Lasher may have killed him. After Dierdre gave birth to Rowan, Carlotta drugged her in an effort to keep Lasher at bay and kept her catatonic for years.
Annabeth Gish, like the other performers in Mayfair Witches, is a well-known actress who has been in films including A Death in the Family (2002), The Chaperone (2011), and Before I Wake. She also made appearances in a number of well-known TV programs, such as Pretty Little Liars (2011–2015), Scandal on ABC, and The X-Files (2001–2018), where she starred in 26 episodes.
Who Is Carlotta Mayfair In Mayfair Witches
View this post on Instagram
The matriarch of the Mayfair family, Carlotta, has lived in and managed the family's residence in New Orleans for many years. Deidre, the mother of Rowan, was imprisoned by her as well after she formed a relationship with the Lasher. She continues to medicate Deidre in the hopes that Lasher will stay away.
In Mayfair Witches, Beth Grant, who has acted in over 240 different projects, plays Carlotta. The prolific actress has been in a number of TV shows, including American Gods, The Mindy Project, A Series of Unfortunate Events, and The Mindy Project (2012–2017). The 73-year-old actress will take part in each of the first season's eight episodes.
Who Is Hannah Aline That Plays Suzanne In Mayfair Witches?
View this post on Instagram
Since making her debut in the profession, Hannah Aline has had a number of respectable assignments. Her largest part to date is in Doom Patrol, where she has played Pretty Dolly since 2019. She also has bookings for The Resident (2018) and Ozark (2018). She plays Suzzanne in the movie Mayfair Witches; Suzzanne was the first witch from the Mayfair Family and the first to summon Lasher.
Who Plays Rowan Fielding In Mayfair Witches?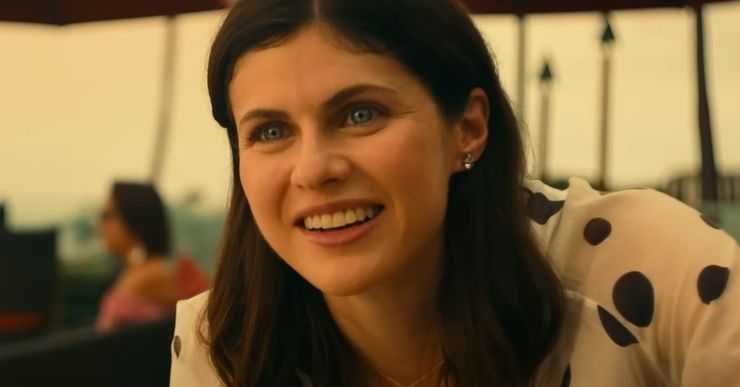 Alexandria Daddario played Annabeth in the Percy Jackson movies, which starred Logan Lerman as the Greek demigod Percy Jackson. Since making her acting debut in All My Children in 2003, Daddario has racked up more than 60 credits, including Baywatch (2017) and The White Lotus.
In Mayfair Witches, the 36-year-old actress plays the starring role of a neurosurgeon who learns about her family's connections to witchcraft. She has to deal with an evil force that has followed her family for many years.
Who Plays The Lasher In Mayfair Witches?
View this post on Instagram
An wicked, shape-shifting spirit named Lasher gains his strength by forming a relationship with the Mayfair family heir to each generation. The all-encompassing demon, however, demands their love and devotion in return for carrying out his partner's instructions. Jack Alexander Huston, who portrayed Richard Harrow in the HBO drama series Boardwalk Empire, plays Lasher in the AMC series.
Along with his co-star from the 2020 movie Mayfair Witches, Tongayi Chirisa, Huston also starred in Antebellum. Huston, who made his acting debut in the Spartacus miniseries in 2004, is currently working on four other projects, one of which is the Squadron 42 video game, which also stars Game of Thrones actors Liam Cunningham and Mark Strong.
Who Is Tongayi Chirisa?
A Zimbabwean actor named Tongayi Chirisa is well-known for his work in the movies iZombie and Another Life (2021). Chirisa began acting in 2005, but his Hollywood debut didn't happen until he was hired for the TV film Diamonds in 2009. He appeared in American Horror Story (2012) and NCIS: Los Angeles (2011) in addition to playing Barack Obama's cousin in the aforementioned 2010 TV miniseries.
In Mayfair Witches, the actor portrays Ciprien Grieve, a talented agent of the Talamasca, a long-standing secret society that investigates paranormal activity. He can use things to access other people's memories.
Our Team DCS includes 5 different writers proficient in English and research based Content Writing. We allow them and encourage them to follow the Entertainment news all day long. Our posts, listicles and even the exclusives are a result of their hard work.