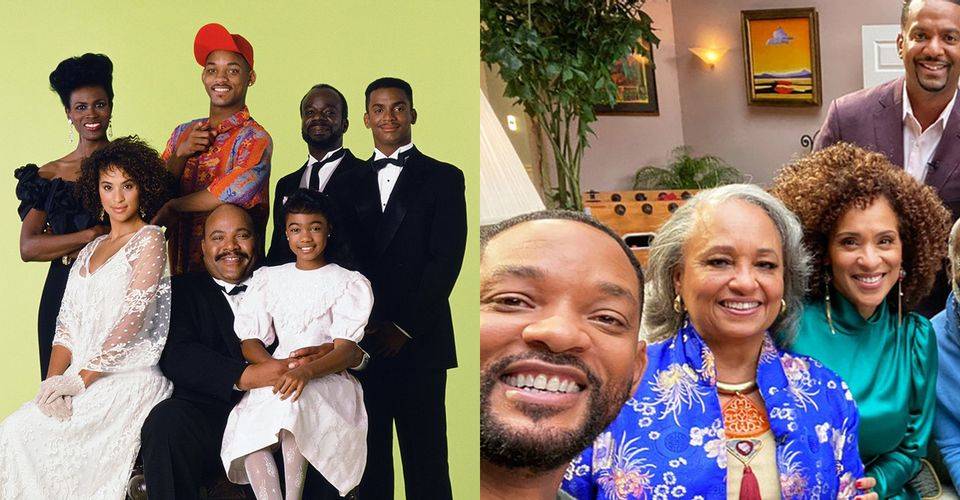 Cast Of The Fresh Prince Of Bel-Air : During Season 1 Vs Now
Will Smith and Janet Hubert, who played the original Vivian Banks or "Aunt Viv" for the first three seasons of the Fresh Prince of Bel-Air, finally buried the hatchet during the recent Fresh Prince of Bel-Air reunion show. Will defended his behavior during their heart-to-heart, stating he was "only a kid" at the time.
Was he the one? No, technically speaking. He was an adult by definition, even if he appeared to be an immature young adult. But what was his age? Here's how old each cast member was in 1990 when the show first aired and how old they are now.
Alfonso Ribeiro (Carlton Banks)
Carlton, Will's preppy cousin, was meant to be the same age as Will because they went to the same high school and were in the same grade. In real life, Alfonso Ribeiro, the actor, was only 19 years old, a year or two younger than Smith. While many consider Fresh Prince of Bel-Air to be his big performance, he had already been alongside Ricky Schroeder in another successful sitcom, Silver Spoons.
Ribeiro, who won the 19th season of Dancing with the Stars, is now the host of the long-running show America's Funniest Home Videos. He is a 49-year-old man.
Daphne Reid (Vivian Banks)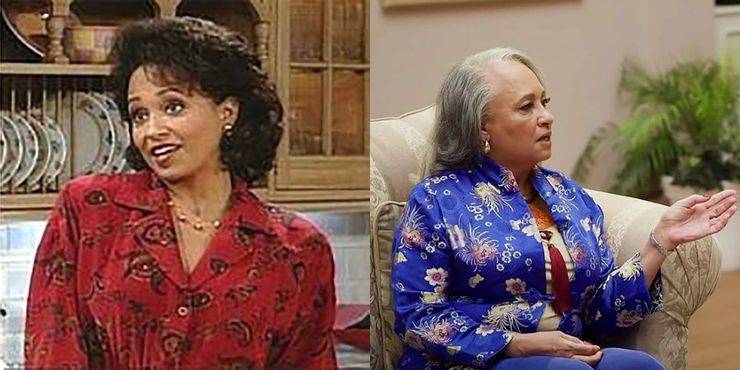 Reid, the second actor to play Aunt Vivian and the only one who stayed in the character to the end of the series, was 42 years old when the show premiered, the same age as Marcell. Vivian would have been around this age, having gone through an unexpected pregnancy and giving birth to Nicky as a mature mother.
Reid is 72 years old today, just like Marcell. She is still working as an actress, most notably in the film Harriet and as a series regular on Jacqueline and Jilly.
DJ Jazzy Jeff (Jazz)

Jeff, real name Jeffrey Allen Townes, Smith's real-life best buddy and colleague in the rap combo DJ Jazzy Jeff and the Fresh Prince, was really quite a bit older than Smith when the show premiered: he was 25. Despite the fact that he could easily pass for the same age.
It's difficult to think that the man who was regularly booted out of Uncle Phil's Banks family is now 55 years old. He is still working as a successful DJ.
James Avery (Philip Banks)

Avery, who portrayed the Banks' imposing and severe patriarch, was born in 1945 and was thus 45 years old when the first season aired. This also corresponds to how old his role, a successful judge, was intended to be.
Avery passed away in real life in 2013 at the age of 68 due to complications from heart surgery. Today, he would have been 75 years old. He was honored during the reunion special and went on to play Shredder in the Teenage Mutant Ninja Turtles and Haroud Hazi Bin in the animated Aladdin series, among other roles.
Janet Hubert (Vivian Banks)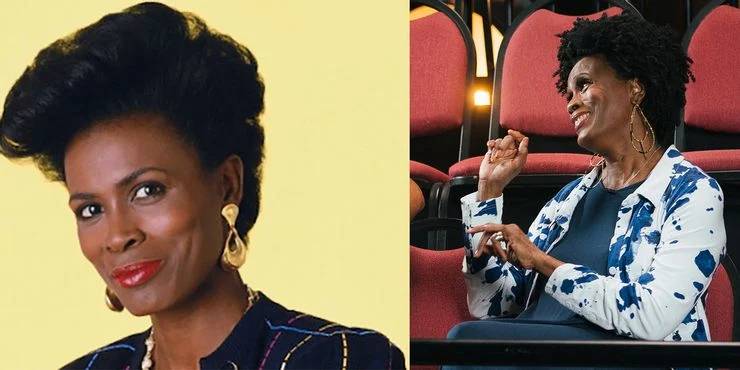 Hubert, the original Aunt Vivian, was 34 years old when the series began, thus he was much younger than Reid. When she became pregnant with Nicky, the character would have been around 37 years old. While the character's age was never revealed, it was speculated that she was between the ages of 39 and 45.
Hubert claims that the consequences from Fresh Prince of Bel-Air, as well as being called difficult in Hollywood, has had a significant impact on her professional chances today. Despite this, she has been performing for almost three decades, primarily in small guest or supporting roles. On the series King Ester, she presently plays Mignon Pappion. She is a 64-year-old woman.
Joseph Marcell (Geoffrey Butler)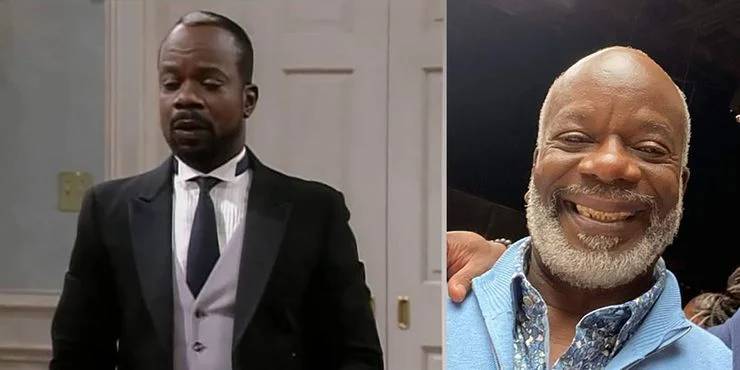 Butler's age was never revealed, however it's likely he was in his early 40s. Butler was best known as the charming, sarcastic, and quick-witted family butler. When the episode first aired, Marcell was 42 years old.
He continues to act, and he most recently starred in the Netflix series Ratched, but he was not a main character. The Royal Shakespeare Company's member. Marcell is 72 years old today, yet despite his pristine white beard, he appears to be just as young at heart as he was 30 years ago.
Karyn Parsons (Hilary Banks)

When the series began, Parsons was 24 years old, a few years older than Smith. She was, after all, portraying a figure who was a few years older than her brother Carlton and cousin Will. In season one, Hilary was supposed to be a little younger.
Parsons, who was born in 1966, is now 54 years old. Despite taking more than a decade off, she continues to act. She also recently released her debut novel, which is aimed for middle schoolers. It's called How High the Moon, and it's based on her mother's early memories of growing up in the Jim Crow South.
Tatyana Ali (Ashley Banks)

Ali was 11 years old when the sitcom premiered, and she played the youngest Banks child (until Nicky was born), who was around her age. She was born in 1979, and her first acting appearance was on Sesame Street when she was six years old. She also sang "Ain't No Mountain High Enough" on Star Search when she was a kid.
Ali would be 41 years old today if this were true. And since the show finished, she has done a lot, including receiving a degree from Harvard University. She has continued to appear in serial operas such as The Young and the Restless (from 2007 through 2013) and Hallmark and Lifetime films. She still performs professionally as a singer.
Will Smith (Will Smith)
Smith, who was born in 1968, was 22 years old when the series premiered in 1990, and would have been 21 if his September birthday hadn't yet arrived (and likely 21 when filming began). He was, by definition, an adult and much older than the high school-aged adolescent he pretended to be.
Will was thought to be around 17 years old when he arrived at the Banks' house, based on the fact that he and Carlton had been in high school for several years. Will Smith, the actor, is now 52 years old and has established himself as a major film star. He is, in fact, one of Hollywood's most bankable stars.