We enjoy bonding and celebrating the wedding of our favorite pair. However, we must acknowledge that celebrities are human beings with feelings who can do anything they want, just like the rest of us. We must respect their viewpoints and provide them with both privacy and freedom.
There are many struggles in a relationship. Marriage is a significant deal, and finding the perfect spouse with whom to spend the rest of your life is crucial. It's not just about two people getting married; it's also about their families. In reality, there is no such thing as a happy ending at any point in time, and no wish or battle can be fulfilled.
Happiness comes at a cost, and it's especially difficult for celebrities who have canceled their engagements. They went through a lot in their relationship and then made a significant decision. Celebrities that got engaged but never married their significant others.
The following is a list of celebrities who have called off their weddings:
Abhishek Bachchan and Karishma Kapoor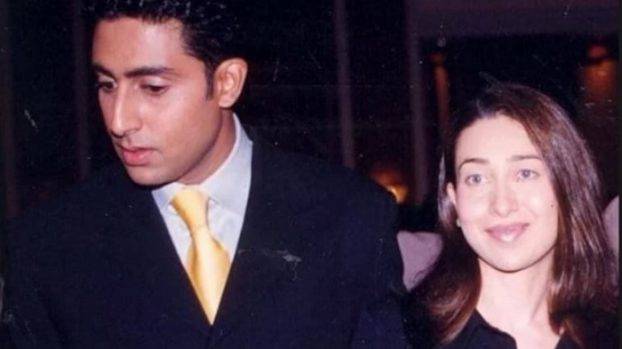 On the sets of Haan Maine Bhi Pyaar Kiya, Abhishek and Karishma met and became friends. In 2002, on Amitabh Bachchan's 60th birthday, the couple got engaged. However, they broke up four months after their engagement. According to reports, the breakup was caused by animosity between Babita's and Jaya's mothers.
Karishma was at the pinnacle of her profession, while Abhishek struggled to achieve further success. Babita requested Bachchan for financial stability after the marriage in order to safeguard her daughter's future. Jaya was not pleased with this, and the engagement was called off.
Akshay Kumar and Raveena Tandon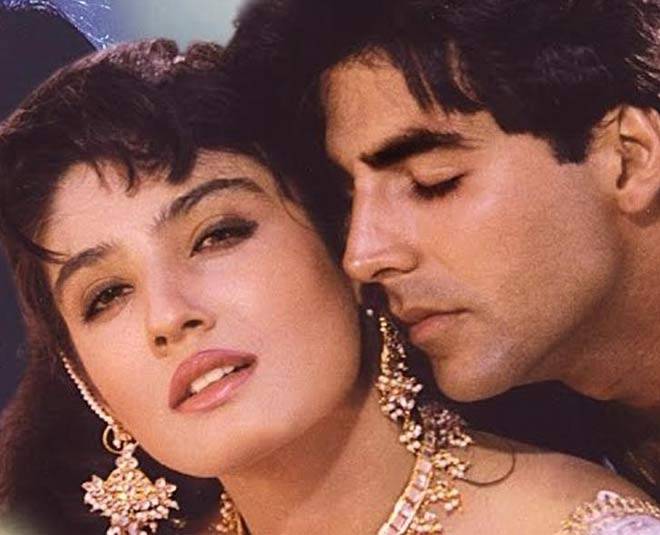 In the 1990s, Akshay Kumar and Raveena Tandon were one of Bollywood's most popular couples. They were both accomplished in their careers and were adored by their fans. Following the release of Mohra, they were frequently seen together. Raveena revealed in an interview that Akshay had vowed to marry her soon the shoot was completed. They had previously been engaged in a temple. However, Akshay did not make this public because he was afraid of alienating his female admirers.
Raveena revealed that she had caught Akshay red-handed with Rekha and Sushmita Sen. She went on to say that Akshay proposed to every lady he met. Raveena values loyalty, so she didn't point the finger at any other girl because it was solely Akshay's fault.
Charu Asopa and Neeraj Malviya

On the sets of Mere Agne Mein, Charu and Neeraj met while playing siblings. In 2016, they get engaged after falling in love. They chose to marry the following year. However, both of them experienced a tough spell in November, and their engagement was called off early 2017. In an interview, Charu stated that the show assisted her greatly in reuniting with her long-lost love, but that their relationship had no future.
Charu is now married to Rajeev Sen, and they have a happy life together.
Gauahar Khan and Sajid Khan
Sajid and Gauahar are said to have married in 2003. Gauahar had just made her acting debut and was modeling at the time, whilst Sajid was a popular TV show at the time. Their love story was kept hidden for a long time, but they called off their engagement after some time.
Sajid later claimed in an interview, without revealing anyone's name, "I was engaged to somebody once in 2003, a slightly popular name. Even that didn't work out and I wasn't a bad guy then. I didn't cheat. I guess you just get bored. Plus, I am a reclusive person."
Karan Singh Grover and Barkha Bisht

Karan and Barkha met on the set of their first program, Kitni Mast Hai Zindagi, and began dating shortly afterward. In 2004, they both become engaged.
Things between them didn't go so well after a while since Barkha began to feel anxious about Karan's behavior. He was also accused of defrauding Barkha. In 2006, they both parted ways.
Karishma Tanna and Upen Patel

People liked seeing Karishma and Upen on-screen and off-screen as a pair after they got engaged on the reality show Nach Baliye. They also featured together on Bigg Boss. However, things went awry, and they soon called off their engagement. Later, Karishma revealed that things between them aren't going so well and that they can't solve it. They broke up because they both agreed on the same decision.
Mahek Chahal and Ashmit Patel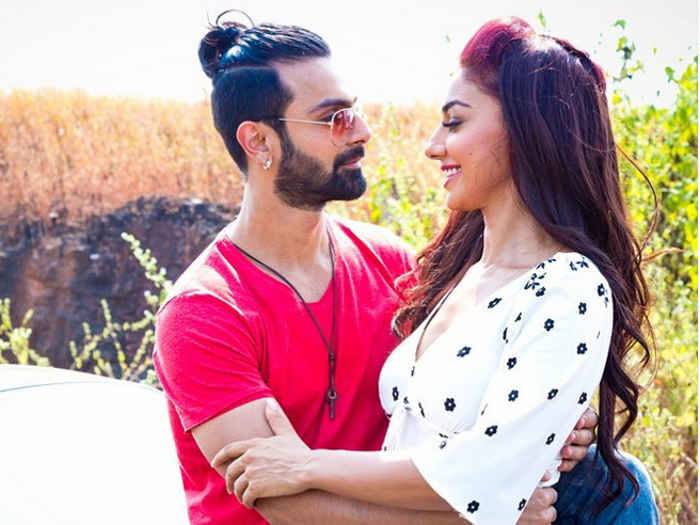 In August of 2017, these two lovebirds announced their engagement. According to a source, they were intending to marry soon and have a destination wedding, but owing to various complications, they had to postpone the wedding. They were both living together and began to have problems and incompatibilities. In 2020, they will call off their five-year relationship by canceling their engagement.
"I took the step and left Ashmit," Mahek acknowledged after they both parted up.
Mansi Srivastava and Mohit Abrol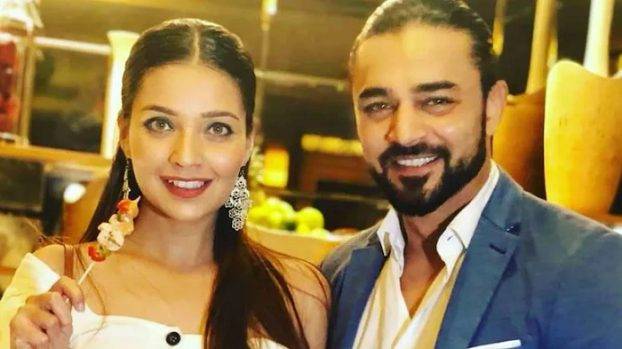 After an eight-year romance, Mansi and Mohit decided to call it quits. In 2016, the couple got engaged. Mohit accused Mansi of cheating on him and announced the breakup in a lengthy post on social media in 2019.
Mohit Abrol accused Mansi Srivastava of not only betraying him, but also of abusing him. He wrote a lengthy social media article about his experience with her cheating on him with former co-star Arhaan Behll. Finally, he wished her well and stated that he believed in karma.
Neil Nitin Mukesh and Priyanka Bhatia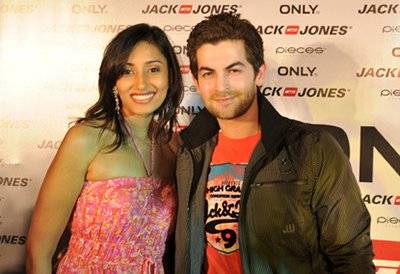 He got engaged to his designer girlfriend Priyanka Bhatia after they had been together for two years during his early days in the industry.
However, they quickly called off their engagement. "We both loved each other and wanted us to be together," Neil said in an interview, "but destiny has different plans for both of us." Neil wanted to concentrate on his profession at the time, so they decided to split up.
Rakhi Sawant and Elesh Parujanwala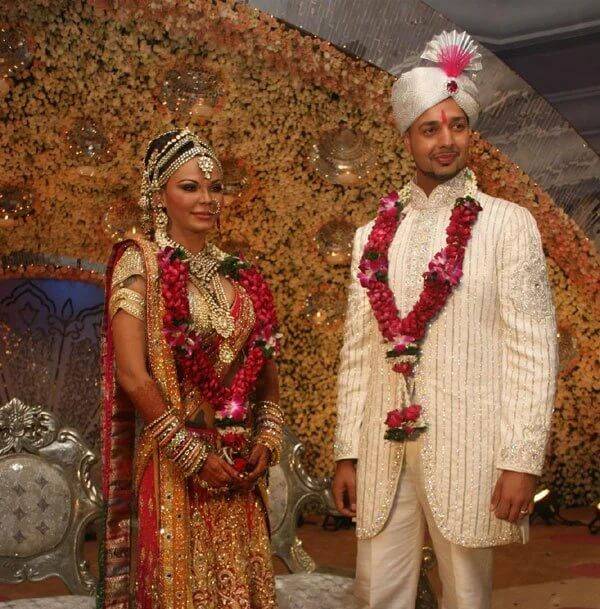 Rakhi Sawant, the controversial queen and Bigg Boss star, launched a new program called Rakhi Ka Swayamwar eight years ago, where she was looking for decent wedding proposals. Rakhi Sawant chose Elesh Parujanwala, a Canadian businessman, as her partner out of 15 other contestants.
They were both engaged on the show, but they didn't make it to marriage. Rakhi called off the engagement, claiming that it was due to their differing mindsets, and that she had put on the show to raise money to buy a flat for herself. Elesh, on the other hand, said that she used him to help her advance in her career.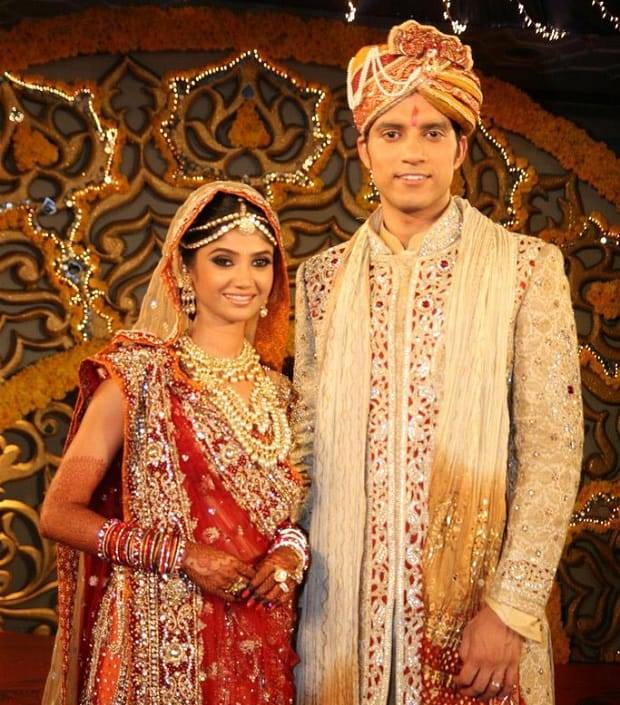 Ratan Rajput, a television actress, opted to marry Abhinav Sharma, a Delhi-based software engineer, in the reality show Ratan Ka Rishta. Ratan took a break from her work in order to spend time with Abhinav. However, she quickly called off the engagement. They were both separated by a long distance relationship, and her health was deteriorating. She also claimed that their stars were not compatible.
Ratan stated that they, like any other marriage, are dealing with several challenges that cannot be resolved. She was not resentful about marriage as a result of the experience, and she desired to marry someone who accepts her for who she is. Abhinav, on the other hand, has acknowledged that he is not perfect for her and wishes to marry a female who works a nine-to-five job and can spend more time with her.
Romit Raj and Shilpa Shinde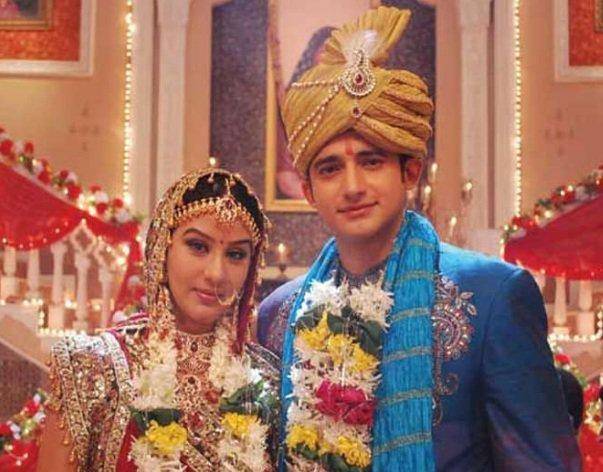 The reality show Bigg Boss is well-known. Bhabhji Ji Ghar Par Hain's Romit Raj and Shilpa Shinde were engaged in 2009 and expected to marry shortly. Shilpa, however, called off the engagement at the last minute due to some surprising incidents.
Shilpa revealed in an interview that it was a decision she made and that she was really delighted to be able to make her own decisions after 9 years. Finally, she stated that a man should not expect his wife to cut relations with her parents. Shilpa's mother also spoke up, stating that Shilpa and Romit had opposing viewpoints and that their families were likewise diverse. It was quite tough to maintain a long-term relationship while while making these compromises.
Both celebs were respectful of each other's choices.
Salman Khan and Sangeeta Bijlani

Salman and Sangeets began dating in 1986 and had an almost decade-long relationship. Both of them chose May 27, 1994 as their wedding date, according to sources. Sangeeta learned of Salman's affair with Somy Ali and decided to call off the wedding. Salman even admitted on Koffee With Karan that he had been caught cheating on Sangeeta.
Vivek Oberoi and Gurpreet Gill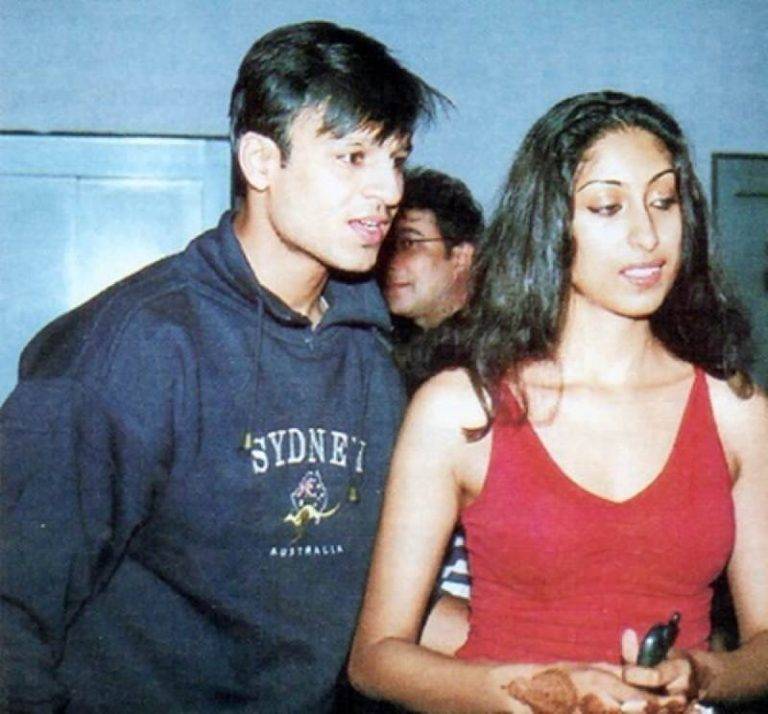 Vivek was head over heels in love with model Gurpreet Gill in the year 2000. They both prepared for marriage, but their engagement was eventually called off. According to reports, Vivek's sudden celebrity had a bad affect on him, and he shifted his interests, causing them to split up.
After meeting on the set of Kyun! Ho Gaya Na, Vivek dated Aishwarya Rai. That, too, was not a long-lasting connection.
Our Team DCS includes 5 different writers proficient in English and research based Content Writing. We allow them and encourage them to follow the Entertainment news all day long. Our posts, listicles and even the exclusives are a result of their hard work.