Army veteran Chad Wallin-Reed was a featured guest on NBC's 'Dateline: Miles From Nowhere' as he defended his actions in firing at six young men who trespassed on his property in rural Plumas County, California, in the early days of July 2011. During a high-speed automobile chase, he claimed he fired at them when they fired their weapon, wounded two of the men and killing another. Chad's story, however, was upended by an unexpected turn, and if you're curious to learn more, here's what we know.
Who Is Chad Wallin-Reed?
Gregory, a former soldier The family of Chad Wallin-Reed, which consisted of his wife Kerry, two girls named Darylen and Georgia, and a son named Gregory, resided in Reno, Nevada. They spent their holidays in their family cabin in Plumas County, California, which was tucked away in the woods. The home, which was at the end of a two-hour drive into the woods, was erected by Chad's grandparents in the 1970s, when he was still a young child, according to the show. The Reed family regularly went hiking, and Chad taught his kids how to fish at a lake close by.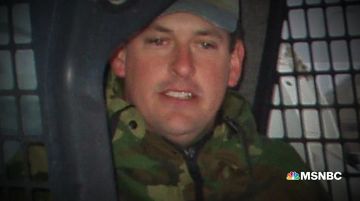 They went boating, swimming, fishing, and climbing throughout their holidays, Chad said. The cabin was miles from the nearest mainland town and had no mobile service due to its isolation. The Reed family enjoys going up there to get away from their phones and the traffic of city life because he taught the kids how to thrive in nature. According to Kerry, "Chad loves his children so much." He's my best friend, Darylen continued. Sincere in his humour, he enjoys making others laugh. Over the course of the weekend of July 4, 2011, The Reeds visited the cottage.
The show claims that Chad was concerned about security because of his past experience as a top-tier Army ranger. He acknowledged that he had baggage similar to that of most war veterans and said, "There are just some things I'd rather not talk about and things that I've tried to get over." Chad took safety seriously because there was a lot of vandalism on his land. He put up cautionary signs and stocked the cabin with weapons, including his favourite AR-15 Bushmaster rifle. A few of his buddies joined the Reed family at their isolated country cottage for Freedom Weekend camping.
Chad described how a group of men broke into his property late one night on July 1, 2011, flashing a bright flashlight, and stole one of the solar lights encircling it. He said he was angry because his kids were worried. As a result, the next night when the burglars returned, he pursued them in his trunk while carrying an AR-15 rifle and a revolver. He claimed that as the Seabury's occupants attempted to blind him by flashing the torch, he pursued it for almost seven and a half miles down the winding route. The men allegedly shot three bullets after it failed.
Where Is Chad Wallin-Reed Now?
Chad asserted that his military experience came into play as the automobile veered down Janesville Grade Road and he discharged his weapon at it. He claimed that after coming to a sudden stop, the car turned 180 degrees and accelerated at him. Chad claimed he fired his AR-15 at them out of concern for his safety, and the motorcar came to a stop a short distance away. When Chad got close to them, he was horrified to see that the driver, Rory McGuire, had been shot in the head or neck, and that the passenger, Justin Lewis Smyth Lewis, had been hit in the thigh.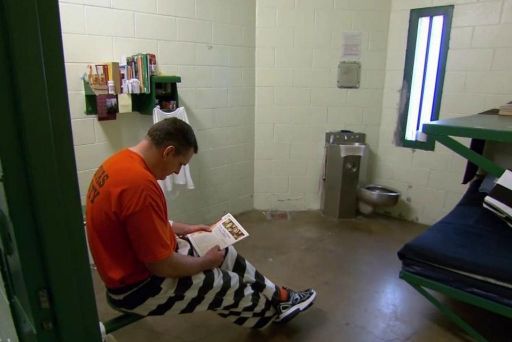 The veteran stated he went home right away, informed his pals, drove until he could get cell service, and then dialled 911. He gave the police information and repeated his account. The detectives, however, discovered inconsistencies, such as the lack of a weapon inside the Seabury and how the information changed each time. The police also discovered that Chad had shot at least 26 bullets from his assault rifle, which was a.223 calibre. After Rory passed away on July 4, he was detained on suspicion of first-degree murder after being charged with attempted murder.
Chad's defence argued during his late 2013 trial that their client had no intention of discharging his guns or engaging in shooting until the youngsters allegedly did so first. They offered some supporting evidence as well, which the prosecution's experts rejected. When the prosecution revealed its trump card—Chad had lied about being an Army Ranger and serving abroad—a conviction still appeared improbable. He had been forced to quit from the army after carrying a personal handgun into the barracks and fabricating sick leave paperwork.
The jury convicted Chad of first-degree murder in September 2013 as well as seven other felony charges, including shooting at an occupied car, possessing an unlawful assault rifle, and five counts of assault with a deadly weapon. In March 2015, he received sentences of 34 years and eight months for the remaining felony counts and 50 years to life for first-degree murder. According to his inmate records, the 48-year-old is currently completing his sentence at the California State Prison in Solano and will become eligible for parole in August 2031.