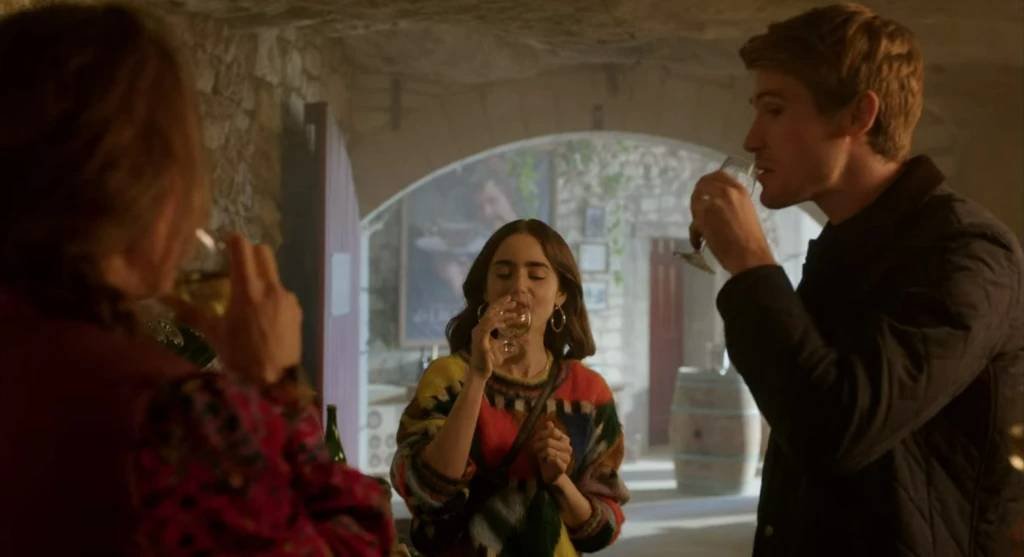 What Exactly Is Champére In Emily In Paris? How Is Related To Emily, Camille, and Savoir
Darren Star's 'Emily in Paris' chronicles Emily Cooper's hilarious and glamorous existence in Paris, delving into the mayhem that ensues when an American marketing executive is assigned to work for a French company. Emily's love adventures as well as business strife are explored in depth in the Netflix comedy, which frequently intersects the two.
When Emily engages with a variety of clientele in the French capital, the show is at its most entertaining. Emily's hands are always full as she shoots images, prepares marketing campaigns, and placates clients for a variety of fascinating and occasionally strange brands ranging from Chopard to Vaga-Jeune. Champére is one such label that plays a significant role in the plot. You've come to the right place if you're looking for information about Champére and how it relates to Emily, Camille, and Savoir. WARNING: SPOILERS AHEAD.
What's Champére in Emily in Paris? How are Emily, Camille, and Savoir Related to It?
Camille approaches Emily hesitantly in season 1 episode 8 to chat about anything. Despite Emily's fears that the conversation is about Gabriel, we learn that Camille wants to hire Savoir for her family's champagne house, which was passed down to her parents through her mother's family.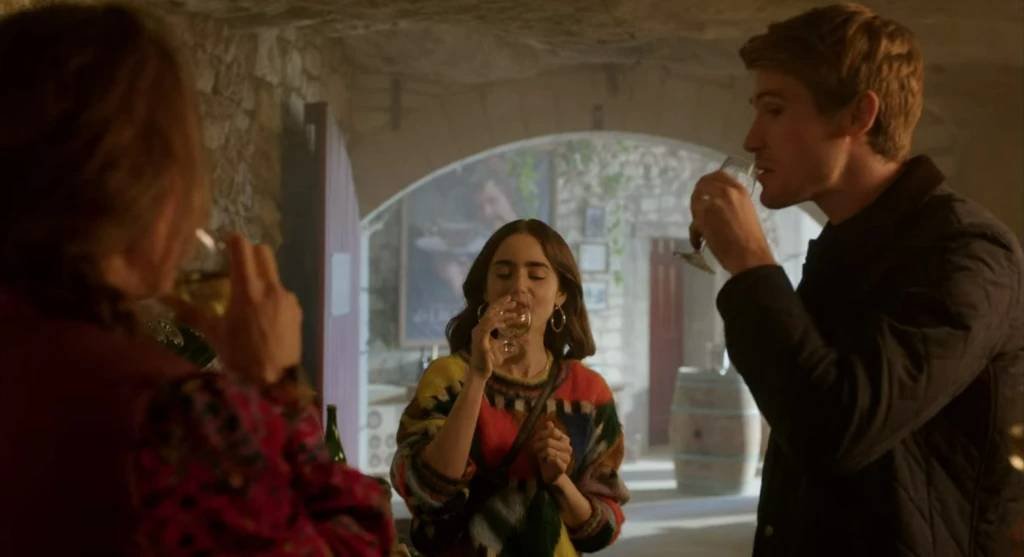 Camille, on the other hand, is concerned that they are too tiny a client for the posh French agency. Emily sets aside her reservations and pitches the concept to Sylvie and the others, after which she decides to pay a visit to Camille's château in Champagne to try out the product for herself. Camille's sweet but quirky father, Gérard, who goes under the moniker "le champére" or "the champagne father," greets her there.
Following that, Emily visits the family's vineyard, Le Domaine de Lalisse. She meets Timothée, Camille's brother, there. Because Emily is unaware that Timothée is a minor, she assumes he is the older brother and they have sex afterwards. Camille and her family, on the other hand, merely laugh at her gaffe.

Then Louise informs Emily of their excess champagne, which they will either have to sell or pour down the sink. Emily advises that they start selling the champagne as the "official spray of Paris" under a second label. This way, Louise doesn't have to be concerned about their family's heritage while still making money. As a nod to Gérard, Emily suggests the name "Champére" for the label.
When Emily watched Mindy's friends squandering bottles of champagne during a bachelorette celebration, she got the spray idea. She also recalls Timothée telling her that each bottle costs the same whether or not the buyer drinks it. Emily clearly has excellent observational abilities and excels at her work. As a result, Louise and Camille hire Savoir and, as a result, Emily to work on Champére, their family's champagne spray.
What Happens to Gérard at his Château in Champagne in Season 2?
Savoir pushes Champére out into the market in Season 2. Emily does everything she can to spread the word that Champére is the best champagne for spraying. When she travels St. Tropez, she visits Laurent G., a club to which Savoir has delivered an early batch of Champére exclusively. When she discovers that Champére is not on the menu, she becomes enraged and makes a scene. After that, she even shows the waiters how to spray the bottle, much to everyone's delight.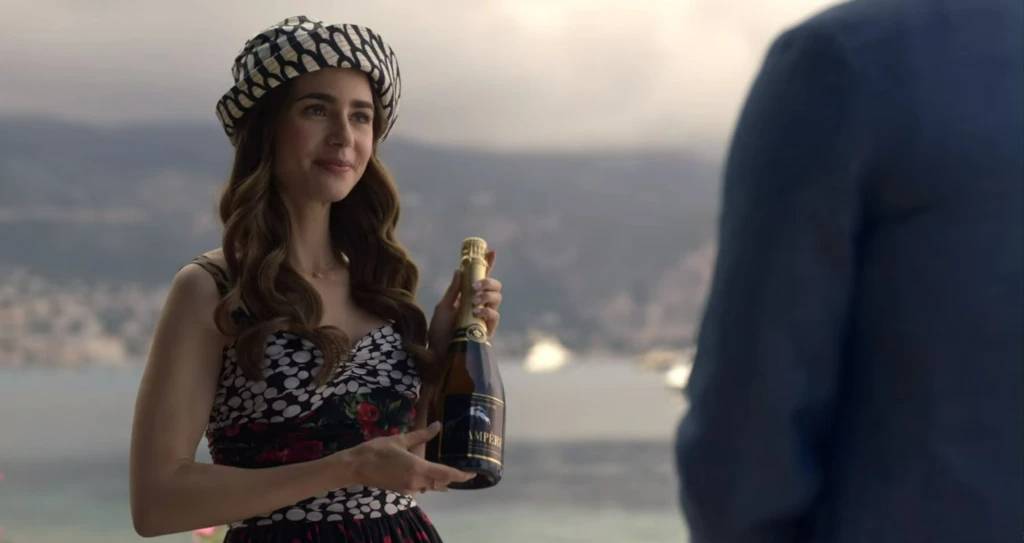 When Emily bumps into Sylvie later, she discovers that Laurent G. is her husband; he had just recently gotten the shipment of Champére and hence had not yet put it on the menu. Furthermore, despite Emily's impassioned promotion of Champére as a champagne spray, most people drink it and complain on how terrible it tastes. One of Grégory Elliot Duprée's buddies says Champére "tastes like ass" on his yacht.
After an angry altercation with Camille during her birthday dinner, Emily is temporarily expelled off the Champére project. Later, the two ladies reconcile, and Louise asks Emily to take up the Champére project once more. As a result, Emily prepares to work on Champére's marketing plan alongside Camille, Louise, and Gérard.
Emily offers the "How Do You Pop Your Top" challenge for Champére's social media marketing campaign in episode 8 of season 2, arguing that encouraging people to come up with creative methods to open the bottle will help the champagne become more popular. She aims to sell Champére to a younger audience, making it appear like "an everyday luxury" and a must-have for parties, celebrity events, and celebrations.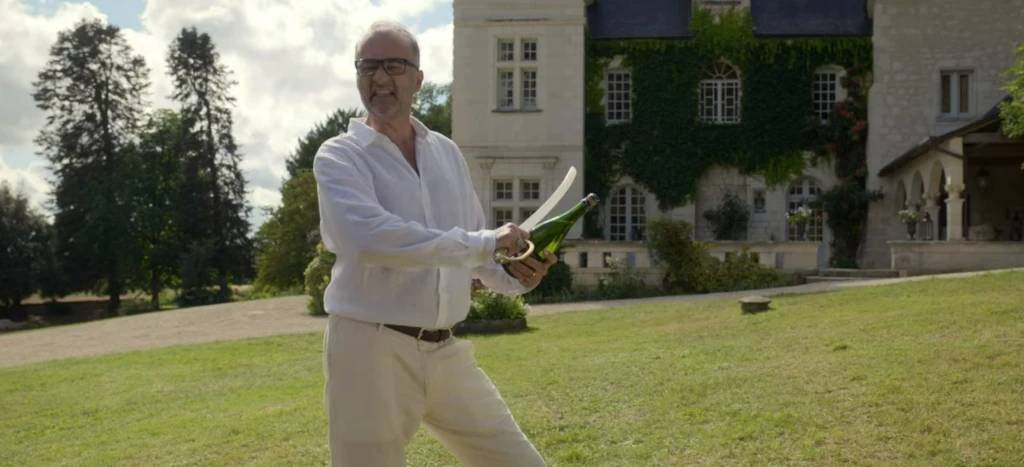 Gérard, on the other hand, wants to be the face of the company, so he makes a promotional video in which he consumes his champagne rather than spraying it. As a result, Emily decides to visit Camille's château in order to film with Gérard and Champére and cement champagne's character as an alcoholic beverage meant to be sprayed.
However, when Gérard uses a sword to open the Champére bottle for the challenge, havoc ensues in Champagne. He opens the bottles neatly the first two times, but Emily fails to record him. The third time, he accidently chops off the tip of his thumb, which Emily captures on tape, with blood spatters all over the place and Camille passing out. Meanwhile, photographs of a bleeding Gérard are leaked to the press by the professional photographer hired for the shoot. Emily rushes him to the hospital, where he quickly recovers and is unharmed.
Louise, on the other hand, uses Gérard as a pretext to entice Gabriel to their château and force him to interact with Camille. As is customary on the show, personal and professional problems are jumbled together. After the Champére PR fiasco, Emily's time is taken up by other items and clients, and we don't see the champagne spray for a long. Emily, on the other hand, will ensure that Champére is a big success. Despite its dubious taste, we're likely to see more of this champagne spray in the future!