11 Erotic Chinese Sex Movies | Hot Hong Kong Movies
Chinese movies are not wildly popular around the world, most people know Chinese movies through martial art movies, Jackie Chan and Chinese porn industry. If you are into later mentioned category this list is perfect for you.  There is a wealth of stuff available, particularly for those who are infatuated with sizzling sensual films. Also, if Asian movies satisfy your kink, you should definitely check out japanese sex movie list.
The Wayward Cloud (2005)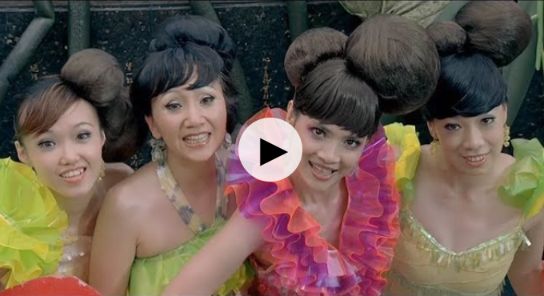 The film is about the Taiwanese pornographic industry, and its sexual nature includes a lot of dark humour, extreme sex, and even a bizarre musical piece. This one will change the way you think about watermelons forever. The film, directed by Tsai Ming-liang, is set during a prolonged Taipei drought, when water is scarce and the people is advised to hydrate by eating watermelons. Let's not dwell on it too much because it's a must-see sequence at the start of the movie that puts the audience in an uncomfortable condition that lasts the entire movie.
Naked Killer | 赤裸羔羊 (1992)

In this insane cult film, Chingmy Yau plays a dangerous assassin. She falls in love with a fellow female killer who targets rapists and psychos while being questioned by an obsessed cop (Simon Yam again). Yau was nominated for Best Actress at the 1993 Hong Kong Film Awards for the film's combination of kick-ass action and lesbian entanglement. For sexy movie videos list you don't have to look far, we've got you covered.
Crazy Love | 蜜桃成熟時 (1993)

This film, directed by Roman Cheung, is more about seeing Loletta Lee's lively and sensual performance in various states of undress than it is about any sort of plot. The plot revolves around a girl seeking various sexual partners in order to exact revenge on her cheating boyfriend. People are furious with Crazy Love because of Lee's lovely face, touching smile, and frequent shower scenes, which contrast with the sloppy production.
Intimate Confessions of a Chinese Courtesan | 愛奴 (1972)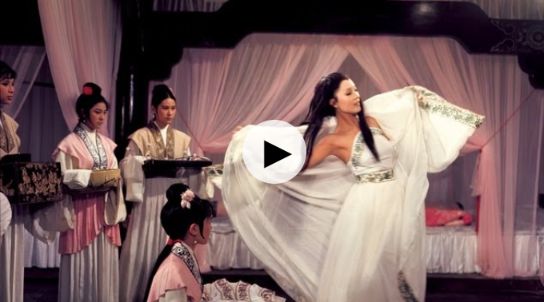 Director Chor Yuen's rape-revenge epic – mixing wuxia swordplay with moments of period erotica – still arrests the senses with the sheer intensity of its tale, which sees a defiant beauty (Lily Ho) exact vicious retribution on her tormentors years after being abducted into a high-class brothel – was controversial when it was released in 1972 due to its lesbian and exploitation themes. By today's standards, the sensual scenes may appear modest, but they were very adventurous back then. Sex movies with stories are by far the most search type of movies around the globe. Nopt romantic sex movies, specific english sex movie or hot sex movie. Why is that? Why does it have to be hot or sexy?
The Golden Lotus | 金瓶雙艷 (1974)
The Golden Lotus, written and directed by famed director Li Han-hsiang, produced by Sir Run Run Shaw, and starring Jackie Chan in his feature debut, has one of the best casts of any sex picture ever assembled. The Plum in the Golden Vase, a renowned piece of Ming Dynasty sexual literature, is referenced in this alluring narrative about a merchant's licentious sex life. This is a wonderfully timeless piece of vintage film that is equally concerned with action and plot as it is with dirty bits. There is a lot of content out there especially for people who are obsessed with hot sex movie.
Viva Erotica | 色情男女 (1996)
This humorous representation of the challenges of Category III filmmakers, as well as the problems of the Hong Kong film industry in general, is directed by Derek Yee and stars Leslie Cheung and Karen Mok. Shu Qi, a Taiwanese sex icon, rose to prominence as a result of this film, earning Best Supporting Actress and Best New Performer at the 16th Hong Kong Film Awards, as well as a Best Picture nomination for the film.
Ancient Chinese Whorehouse | 青樓十二房 (1994)

The connections that flourish at a local brothel are the subject of this dubious classic. In this sexual masterpiece, Yvonne Yung, Hong Kong's Miss World 1989 entrant, plays the whorehouse Madame. Although there are some problematic scenes of torture (including eels), there are some moving moments among all the sex and wonder, and the smut and generally humorous side of Ancient Chinese Whorehouse was typical of many Category III films of this ilk. People do look for sex in conventional movies and a plot in porn movies, as they say. That's where Chinese and Malayalam sex movies come in; not only do they contain sexy moments, but they also have a decent story to go along with it.
Erotic Ghost Story | 聊齋艷譚 (1987)
This film was a breakthrough for starring actress Amy Yip, who would go on to star in a number of local classics like Sex and Zen, To Be Number One, and She Shoots Straight. It was a Hong Kong spin on Hollywood's The Witches of Eastwick fused together with a famous Chinese fairy tale. Yip's endowments definitely carry the light-hearted erotica dream, but the film isn't entirely shite. It has a strong feminist bent, emphasizing both women's brains and autonomy, as well as their sexuality.  Nothing captures a single guy's weekend mood like a romantic sex movie; it not only introduces them to their emotional side, but it also satisfies their other desires.
Pretty Woman | 卿本佳人 (1991)
Hong Kong's Pretty Woman is a gloomy film, unlike the romantic comedy starring Richard Gere and Julia Roberts. The scenario is quite horrific (rape, murder, and general violence — is it any wonder Yeung would later make a film based on the Hello Kitty murder?) and directed by Yeung Chi-gin. , but Veronica Yip's portrayal of the female lead wowed audiences. Her success as a result of the film cleared the path for other major actresses, like award-winning actress Shu Qi, to experiment in the soft-porn business. There are way more English sex movie available on OTT platforms than hindi sex movies. It is mainly due to the censorship in India.
Cash on Delivery | 與鴨共舞 (1992)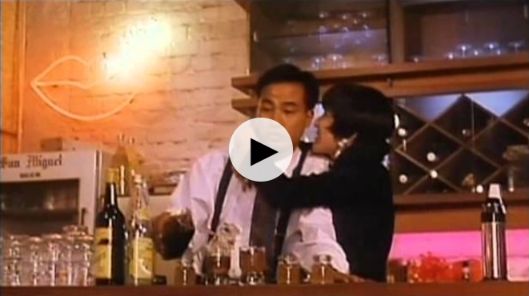 Veronica Yip reprises her role as a married woman who employs a gigolo (Simon Yam) to make her pregnant so that her impotent husband might receive his family's money. In this somewhat soft-core picture, the plot deviates into jealousy, passion, and murder, yet the sex scenes are flawlessly handled, and the duo is gorgeously recorded. Yam has played several gigolo roles in the past – Gigolo and Whore, Friday Gigolo, Hong Kong Gigolo, to name a few – but this is by far his greatest.
3D Sex and Zen: Extreme Ecstasy | 3D 肉蒲團之極樂寶鑑 (2011)

The film is the most recent sequel to 1991's Sex and Zen, which was adapted from The Carnal Prayer Mat, a Chinese erotic novel about a Ming Dynasty scholar's passion and sexual exploits, and claims to be the world's first 3D pornographic film (really, that honor belongs to The Stewardesses in 1969). Despite being outlawed in mainland China, the picture grossed more than $40 million in the country, making it the highest grossing film of its type ever.