Thanks to its original and utterly tempting concept, Netflix's "Too Hot to Handle" has won the hearts of dating reality show devotees. The sixth season of the programme saw the formation of several couples, including Christine Obanor and Louis Russell. Although their time on the show was far from easy, it kept viewers interested. Unsurprisingly, a lot of viewers are curious as to whether or not this couple is still romantically involved, and we're here to find out!
Christine and Louis' Too Hot to Handle Journey
Louis soon caught the attention of Megan Thompson, Hannah Brooke, and Christine after boarding a boat while pretending to be a participant in the television programme "Love Overboard." Megan initiated a conversation with Louis on her own, but she was only able to speak with the man who caught her attention. Christine swooped in shortly after she departed and decided to tease Louis by having him massage her bum. Hannah made the decision to fully upset the board by kissing and stroking him after she left.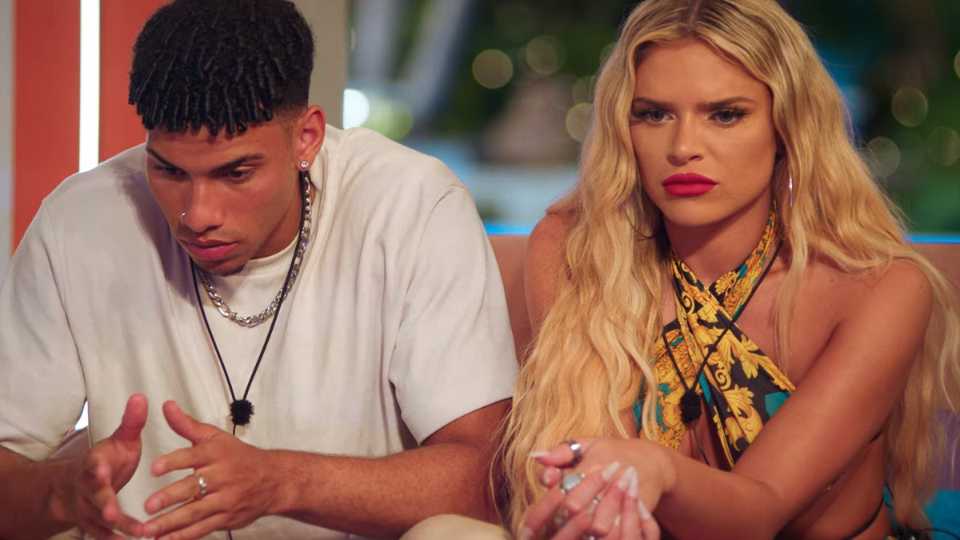 Christine was annoyed because Louis, despite having promised the three girls that he would share a bed with them the first night, ended up sleeping next to Hannah. Louis wanted to kiss Hannah again the following day, but he was now well aware of what shoe he was a part of. He made a deal with Isaac Francis in which both men would kiss their respective partners and then split the blame in order to avoid making everyone mad at him.
Christine felt increasingly angrier and made the decision to act when she found out that Louis and Hannah had kissed many times. She invited Louis to accompany her to the beach, where they exchanged a kiss and the man in question promised to soon switch partners in bed. However, Louis also kissed Hannah later that night while they were in bed together. The following day, he told Isaac everything and was perfectly honest.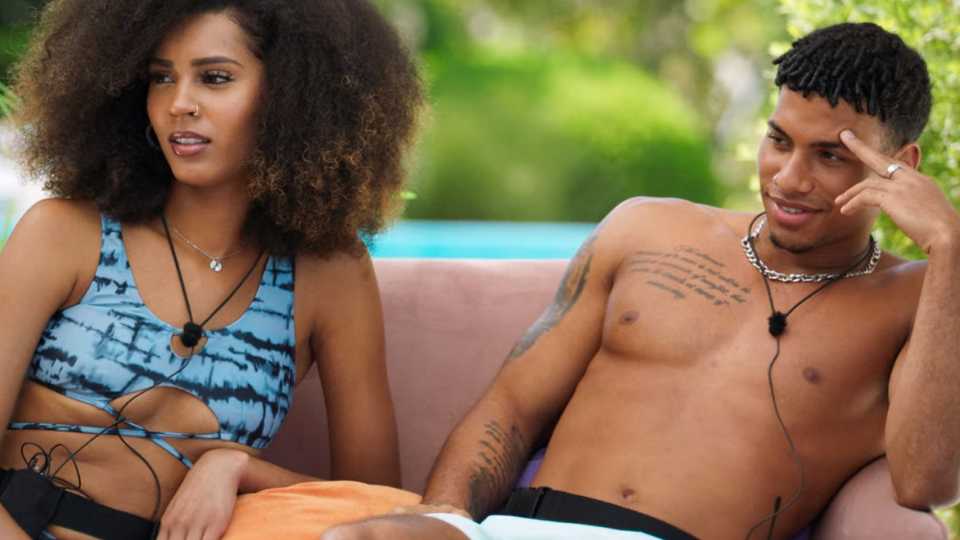 Lana revealed Louis' activities before he could decide, infuriating both women. Louis had to choose which lady he wanted to pursue a relationship with, and in the end, he ended things with Hannah. Although Christine was also upset with him, she made the decision to give him another try and they began sharing a bed. They also became more emotionally connected during the first workshop Lana organised. Christine had to go on a date with Trey Rodgers, though, so none of Lana's guidelines would apply.
Christine informed Louis that she hadn't kissed Trey when she got back from her date, which helped to cement their bond. Soon after, the pair broke yet more restrictions, costing the organisation a total of $48,000 as a result of their violations. Lana sent them to the private suite where they were still not permitted to have physical contact in order to gauge the strength of their relationship. She then enquired as to whether the other actors shared her belief in Christine and Louis. They were informed that if they put their faith in the two, the $48,000 would be returned to the pot of money in the event that they were right. If they were mistaken, the prize would be reduced by the same amount a second time.
The cast members decided to put their faith in Christine and Louis, and they were given their money back when Lana revealed that the couple had adhered to the retreat's guidelines in spite of Christine's best efforts to tempt Louis. Following their enormous success, the two began to develop their relationship further, but things took a turn for the worst when Linzy Luu appeared on the show and went out on a date with Louis. He fought to remain Christine's loyalist under any circumstances, but she was unaware of the circumstances and decided to end the date by substituting Shedre "Dre" Woodard for Louis in the middle of it. Despite Louis' assurance to Christine that he had not kissed Linzy, he did not want the two females to ever be in the same vicinity for fear that Linzy may confess to Christine that he had caressed her breasts.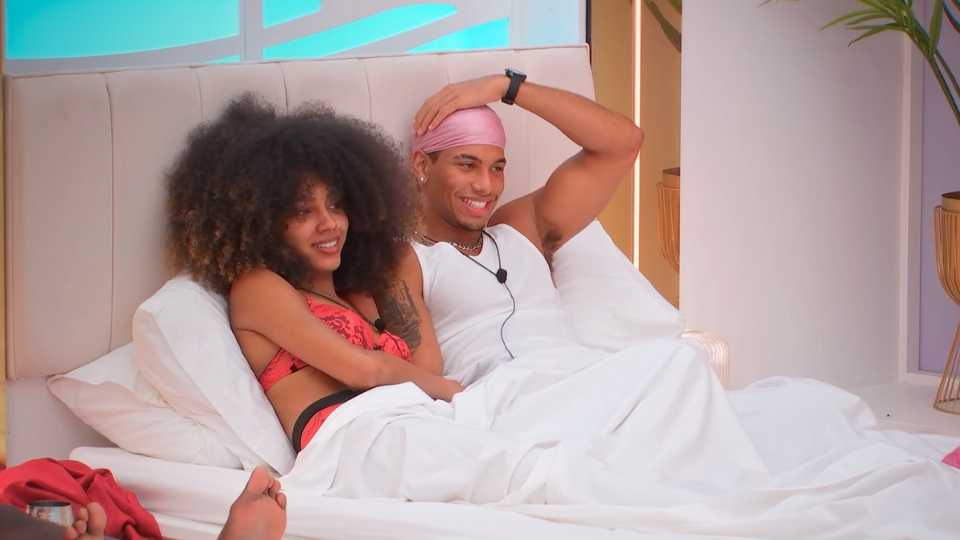 Linzy, however, was adamant about giving Christine the whole truth and did so the moment she had the chance. The latter was extremely saddened by the revelation and informed Louis bluntly that he had harmed her beyond belief. Louis felt awful about the whole thing, especially after Lana revealed what he had done in front of everyone and that it had resulted in a $4,000 punishment. But after numerous failed efforts at communication, Christine finally decided to give Louis another chance and returned to his bed.
Despite their development, Louis said he was still "taking baby steps" and wasn't sure if he could totally commit to Christine. Lana offered Louis the option to quit the competition alone with $25,000 or stick by Christine's side and forfeit his chance at the complete prize money in order to assist him make up his decision. Louis finally made up his mind to stay, which delighted Christine. Their relationship seems to have gotten lot closer after that.
Are Christine and Louis Still Together?
View this post on Instagram

As of this writing, neither Christine nor Louis have provided any information about their romantic relationships or whether they are dating one another. On Instagram, Louis follows Christine, which is interesting, but she doesn't follow him back. This would indicate that the two are splitting up, despite the fact that their on-screen reconciliation gave us reason to believe they were still together. We do wish them both the very best and hope they are able to achieve their goals in both their personal and professional lives.
View this post on Instagram