The gory and tragic murder case of Alexandra Kogut, whose body was discovered in her dorm room at the State University of New York Brockport in 2012, is examined and extensively documented in the "Dateline NBC" episode titled "After Midnight." Since Clayton Whittemore confessed to his crimes and turned himself in just hours after the murder, the police did not need to look into the case in great detail to identify the killer. We have all the information you need if you want to learn more about Clayton Whittemore, including his present whereabouts.
Who is Clayton Whittemore?
The first time Clayton Whittemore and Alexandra Kogut met was at New Hartford High School, where they both attended. The former, an outstanding and well-liked hockey player who graduated in 2010, was a senior to Alexandra. She graduated in 2012 and was well-liked for her swimming abilities. Sources claim that between 2010 and the terrible night of 2012, Clayton and Alexandra dated "on and off" for a period of two years.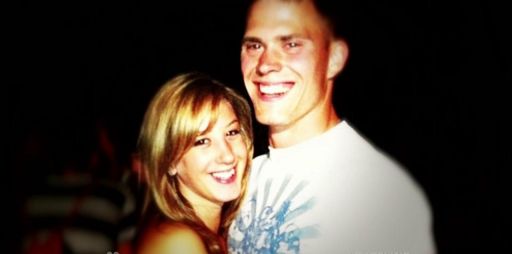 Just as Alexandra was settled into her new college, she was discovered dead and covered in her own blood in her dorm room in the early hours of September 29, 2012. The police quickly began an inquiry into her death because of the odd circumstances surrounding it. However, their task was made simple when, at around three in the morning, Clayton Whittemore's father called to inform them that his son had just admitted to him that he had committed a homicide.
At 3:44 a.m., little over 45 minutes after the first phone, officials got a new one from Clayton, who wanted to turn himself in for some heinous deed. He was apprehended from a rest area along the motorway in New York State, and he was questioned back at the station. Clayton spoke to the detectives about what happened the previous evening, or on September 28, 2012, after they persisted for a while.
Clayton announced that he had made the decision to go see Alexandra and spend the weekend with her. He insisted that he felt disrespected by her since she kept raising her voice at him after going to supper and a party. Clayton stated that the couple started fighting and arguing after they got to her dorm room because of rumours of adultery, and that she then started pushing him. He admitted to the investigators that at that point, he started to become angry and started pouncing on her, eventually strangling and stabbing her. He explained that he stopped when he heard her breathing get laboured and killed her because he didn't want to watch her suffer. He was immediately detained for second-degree murder following this interrogation, and over two years later, he was tried for the death of Alexandra.
Where is Clayton Whittemore Now?
Following Clayton's not guilty plea, the prosecution used his own remarks as well as other tangible evidence against him in the spring of 2014 during his trial. An ex-girlfriend who was a victim of violence while dating him spoke in court. Another of his buddies appeared in court to testify that after a night of drinking, Clayton once grabbed a knife and pointed it at a crowd of individuals. In support of Clayton, Clayton's lawyer revealed that Clayton had also experienced abuse at the hands of his own father. This was cited in the defense's case that he was suffering from a severe emotional disturbance on the crucial night.
At the conclusion of the three-week trial, the jury rejected the defense's assertion that Clayton had a severe emotional disorder and instead gave him a 25–life sentence for killing Alexandra Kogut. He is currently incarcerated in Dannemora's Clinton Correctional Facility at 1156 Cook Street, where he will be eligible for release on parole in 2037.
Our Team DCS includes 5 different writers proficient in English and research based Content Writing. We allow them and encourage them to follow the Entertainment news all day long. Our posts, listicles and even the exclusives are a result of their hard work.