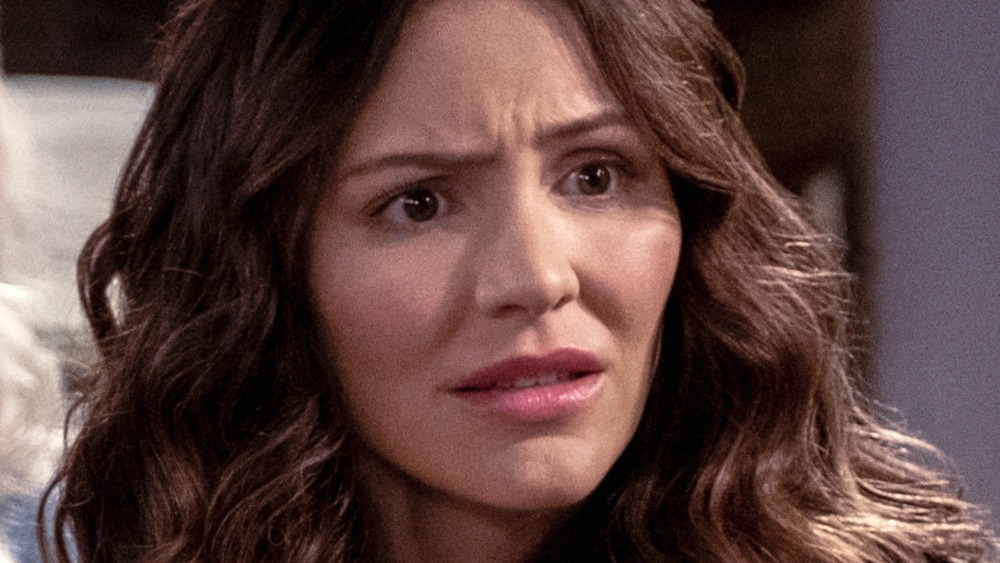 Country Comfort Season 2 – Release Date, New Cast Members & Plot
While broadcast television is about to lose multi-camera comedy, Netflix has had some success with them in recent years, from The Ranch to Fuller House. With its wonderful blend of Southern charm and the inclusion of musical performances into the episodes, Country Comfort, the newest addition to the streaming service's multi-cam comedy lineup, has everything it needs to captivate viewers.
The sitcom, which was created by Caryn Lucas (The Nanny), stars actress-singer Katharine McPhee as Bailey Hart, a want tobe country singer who finds herself in need of guidance after her career stagnates and her longtime lover Boone (Eric Balfour) breaks up with her in the same night. She ends up accepting a job as a nanny for the five musically gifted kids of a hard-drinking cowboy named Beau (Eddie Cibrian), whose wife passed away two years before the beginning of the series.
Even Cassidy (Shiloh Verrico), who misses her mom terribly and first resists Bailey's presence in their lives, grows to adore Bailey over the course of the first season's ten episodes. Summer (Janet Varney), Beau's rigid girlfriend, is similarly troubled by Bailey's presence even though all she wants is for the kids to embrace her and see her as the mother figure they've been lacking.
What is the release date for Country Comfort season 2?
On Friday, March 19, the first season of Country Comfort on Netflix was released. The streaming service has not yet announced whether or not the show will have a second season following its original run of 10 episodes. But given how early the game is, that is to be expected.
It's customary for Netflix to decide whether to renew a successful series within a month or two of its debut. perhaps even earlier. Once that occurs, it can take 10 months, like it did for Fuller House, to a year before the new episodes are available on the service. We'll probably see those episodes sometime in the first quarter of 2022, if not a little earlier, should Netflix decide to renew this musical comedy for another season.
Who is in the cast of Country Comfort season 2?
Although a second season of Country Comfort has not yet been officially announced, it is generally reasonable to assume that Katharine McPhee will play Bailey again if and when the programme is renewed. The same is true for Ricardo Hurtado's character Tuck, Jamie Martin Mann's character Brody, Pyper Braun's character Chloe, Shiloh Verrico's character Cassidy, and Griffin McIntyre's character Dylan. Eddie Cibrian plays the family patriarch Beau.
There is a fair potential that Janet Varney, who plays Summer, Beau's girlfriend, may also make a guest or recurring appearance. However, the look she saw between Beau and Bailey at the close of the season may portend trouble for the couple soon. Additionally, there is a good likelihood that Kirrilee Berger, who plays Jo, who is Brody's best friend (and hidden crush) who lives next door to the family, may return. Of course, Eric Balfour is less likely to return considering how the season finale's events with Bailey and Boone concluded.
What is the plot of Country Comfort season 2?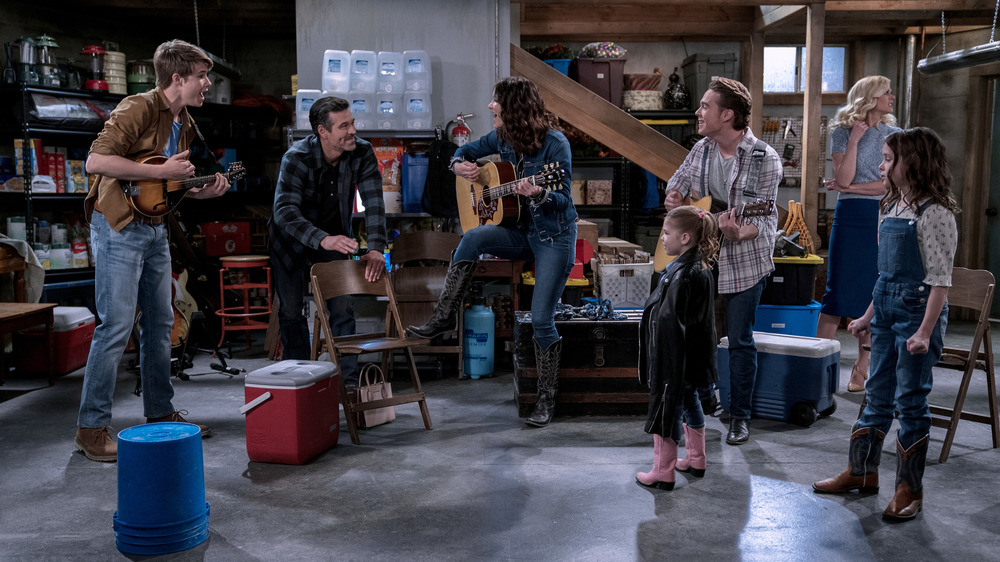 The conclusion of season 1, which showed Bailey preparing to perform on stage with Boone in order to maybe get featured on a TV show, will need to be addressed in a second season of Country Comfort. Sadly, Boone withdrew at the last minute after being given the opportunity to open for Keith Urban's band. And all of this came after he had previously in the season proposed to Bailey!
After experiencing heartbreak twice, Bailey decided to quit the competition and give up on her dream of being a famous actress; not even a heart-to-heart with Beau could persuade her to continue. They all joined together as a band to perform Rascal Flatts' "Bless the Broken Road" after she realised the youngsters had come up to the stage to support her and exhort her to keep going and pursue her ambition. To Summer's dismay, the season closed with Beau gazing at Bailey with eyes that resembled cartoon hearts. The question of whether Bailey made it onto the TV show went unanswered, thus it appears that will be covered in season 2.