Fans who prefer dubs over subtitled anime will rejoice! Crunchyroll revealed on Monday, April 11th, that 23 series will be getting an English dub shortly! Despite the fact that English dubs have a bad notoriety in the anime community, many people believe that dubbed anime is just as good as watching with subtitles — without the effort! In reality, dubbed anime is significantly more well-known as memes and references on the internet, which is what makes it distinct and interesting. Because of the humorous voice acting, many things popular in otaku culture become viral!
Along with English dubs, we'll be getting a lot of Portuguese dubs for some of the season's new anime. The following is a list of anime that will soon be available on Crunchyroll in English dubbed versions. Among them are several highly anticipated shows such as Kaguya Sama Love is War Season 3 and Dance Dance Danseur, MAPPA's most recent animated production.
A Couple of Cuckoos
Plot: Nagi Umino, a 16-year-old very studious second-year student at Megurogawa Academy, is the protagonist of this shonen series. He was switched at birth and runs across Erika Amano one day while on his way to see his birth parents for supper. She is a vivacious, opinionated young lady who is eager to make Nagi her fictitious boyfriend because she has no desire to marry.
As Nagi sits down to supper, he learns that his parents have decided to deal with the hospital switch by having him marry the daughter his biological parents raised. As you might have guessed, Erika Amano, the girl he just met, is this daughter.
DUBBED IN: English, German, French, Latin American Spanish, Brazilian Portuguese
Aharen-san wa Hakarenai
Aharen-san wa Hakarenai tells the story of Raidou and Aharon, an eccentric pair. Raidou picks up Aharen's eraser, and the latter misinterprets the deed, which begins their unusual friendship.
She goes on to say that the two of them will be best friends. However, as the series progresses, we discover how even the most basic activities can be exceedingly difficult for the odd couple.
DUBBED IN: English, Latin American Spanish
AMAIM Warrior at the Borderline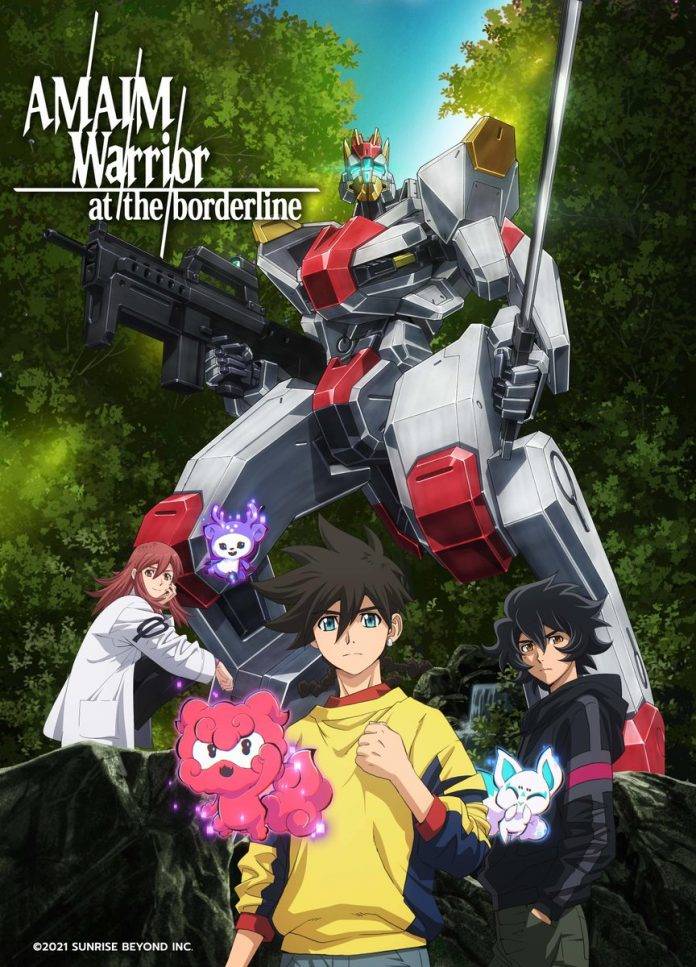 Plot: As a result of the ensuing social unrest, a young boy named Am Shiiba discovers an abandoned AMAIM named Kenbu and a rogue autonomous AI named Gai.
With the help of Kenbu and Gai, Am has the opportunity to alter the course of history for both himself and the entire nation of Japan.
DUBBED IN: English
Aoashi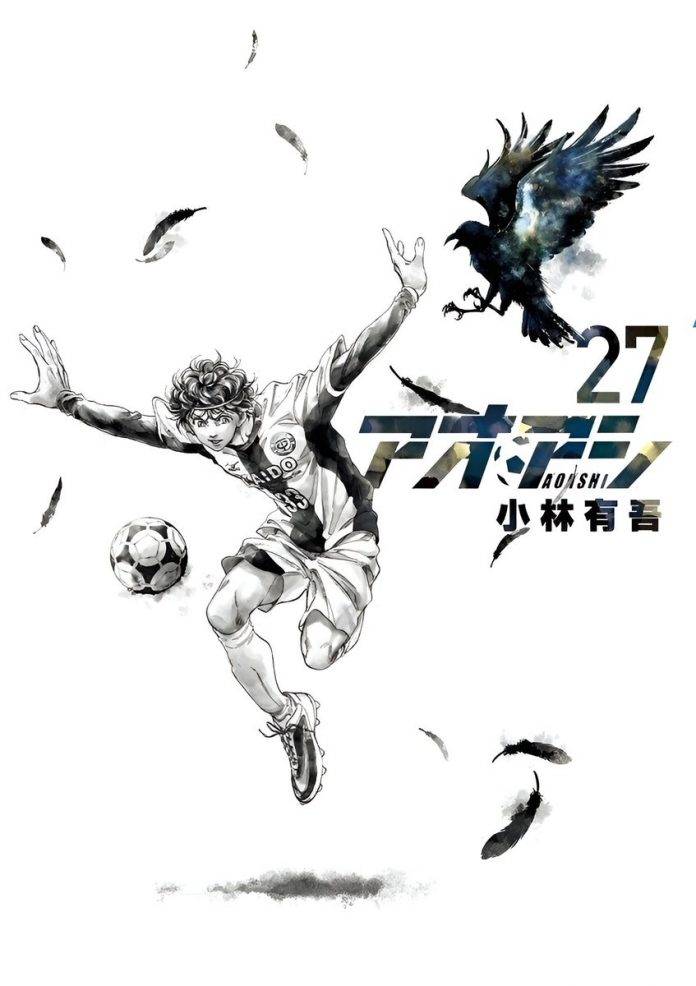 Plot: From a small Japanese town, Ashito Aoi is a young, aspiring footballer. When he initiates an incident during a vital game for his team, resulting in their loss and elimination from the tournament, his ambitions of attending a prestigious high school with a good football program are dashed.
DUBBED IN: English, Brazilian, Portuguese
Ascendance of a Bookworm Season 3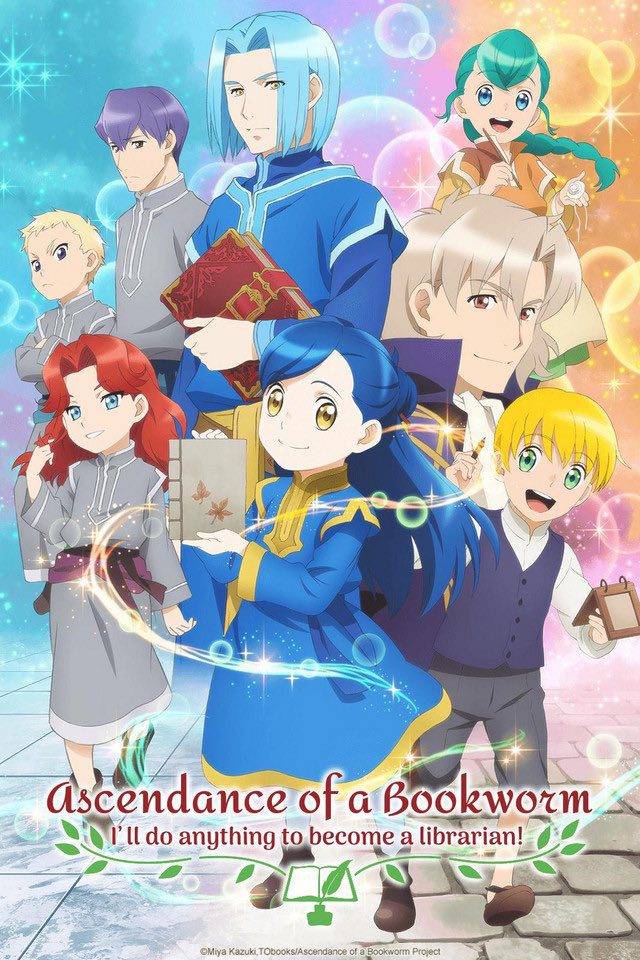 During an earthquake, Motosu Urano, a book-loving post-secondary student and aspiring librarian, is crushed to death behind a stack of books. With her dying breath, she hopes to be reincarnated in a realm where she can read books endlessly.
She wakes up in the body of a girl named Myne the next thing she knows. Myne decides to write and print her own books so that she can relive her past life memories.
Date A Live IV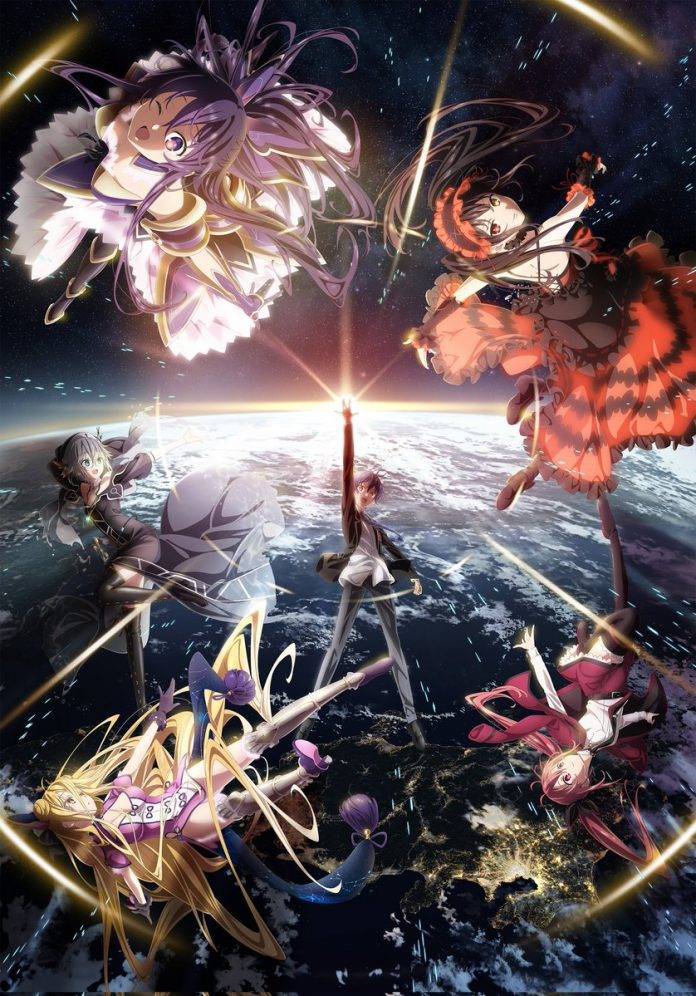 Plot: A little boy named Itsuka Shido meets a spirit girl who has been abandoned by the world. Tohka is Shido's daughter, and she is the same girl who 30 years ago wiped out much of humanity and is now returning. The only way to stop her is to date her.
DUBBED IN: English, Latin American, Spanish, French
Dance Dance Danseur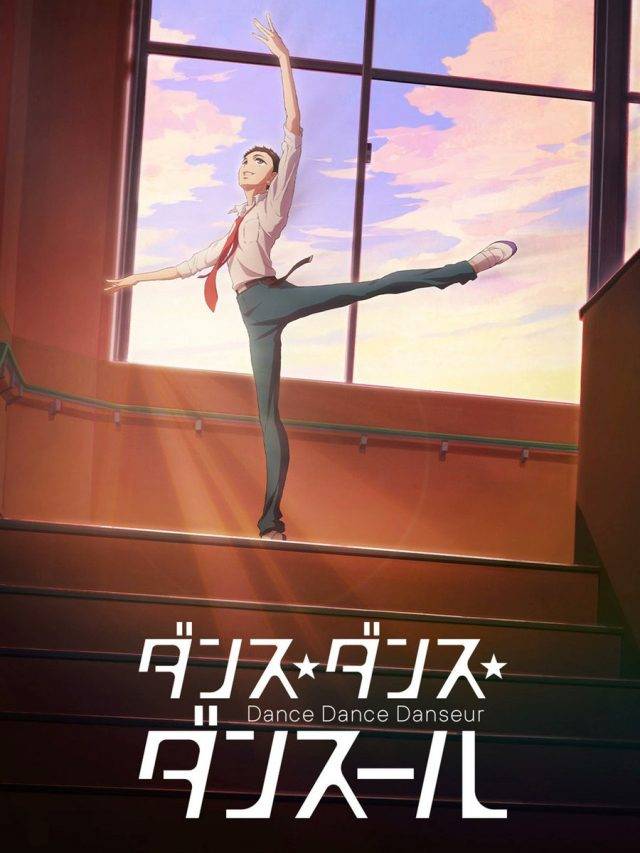 Plot: Junpei Murao, a young man who goes to his sister's ballet recital expecting to be bored, but instead captivated by the male dancers' force and grace in the anime Dance Dance Danseur.
Junpei is moved by the dancer's strength and abilities, and he develops an interest in the art form.
DUBBED IN: Latin American Spanish, Brazilian Portuguese
Estab-Life: Great Escape
Plot: The world's population has began to drop after reaching its peak. The "Supernatural Renovation Project" divides Tokyo into several Cluster neighborhoods, each with its own genetically engineered population supervised by artificial intelligence.
The vast majority of people live blissfully oblivious of the rest of the world in their little Clusters. Others, on the other hand, desire to visit the other Clusters. Nigashiya, an outcast, helps others who are trying to flee.
DUBBED IN: English
Heroines Run the Show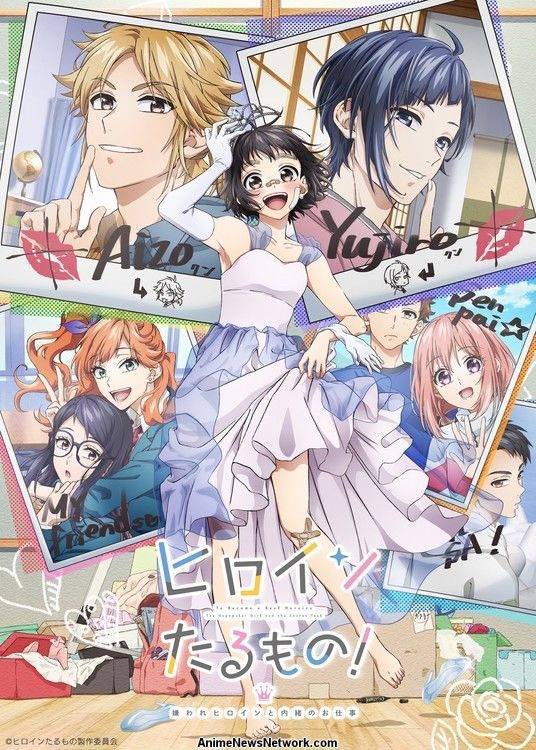 Hiyori Suzumi is a high school girl who works as a manager-in-training for the LIPxLIP high school idol unit. Hiyori left her birthplace to attend Sakuragaoka High School in Tokyo to pursue her passion for track and field.
While looking for part-time job in Tokyo, she finds up working as an apprentice manager for her classmates (and LIPxLIP members) Yjir Someya and Aiz Shibasaki.
DUBBED IN: English
Kaguya-sama: Love is War Ultra Romantic
Plot: Kaguya Shinomiya and Miyuki Shirogane are two brilliant students who serve on their exclusive academy's student council, making them the elite among the elite. However, such a position comes with a great deal of pride, and we follow their lives as we see them fall in love.
There's only one significant stumbling block in their happy ever after: they're both too proud to be the first to acknowledge their feelings, so they're trapped in an unsaid game.
DUBBED IN: English, Latin American, Spanish, German, French, Brazilian, Portuguese
Love After World Domination
Desumi Magahara and Fudo Aikawa are head over heels in love. There's only one small issue: they're mortal foes. Desumi is the evil organization Gekko's reaper princess, and Fudo is the red ranger and captain of the Gelato 5 combat squad.
Worse yet, neither has ever been in a long-term relationship. They must conceal their growing romance while learning how to be in a relationship and juggling their daily responsibilities.
DUBBED IN: English, Latin American Spanish, French, Brazilian Portuguese
Love Live! Nijigasaki High School Idol Club Season 2
The plot centres around the Nijigasaki School Idol Club members and their efforts to keep the club alive.
DUBBED IN: English
Requiem of the Rose King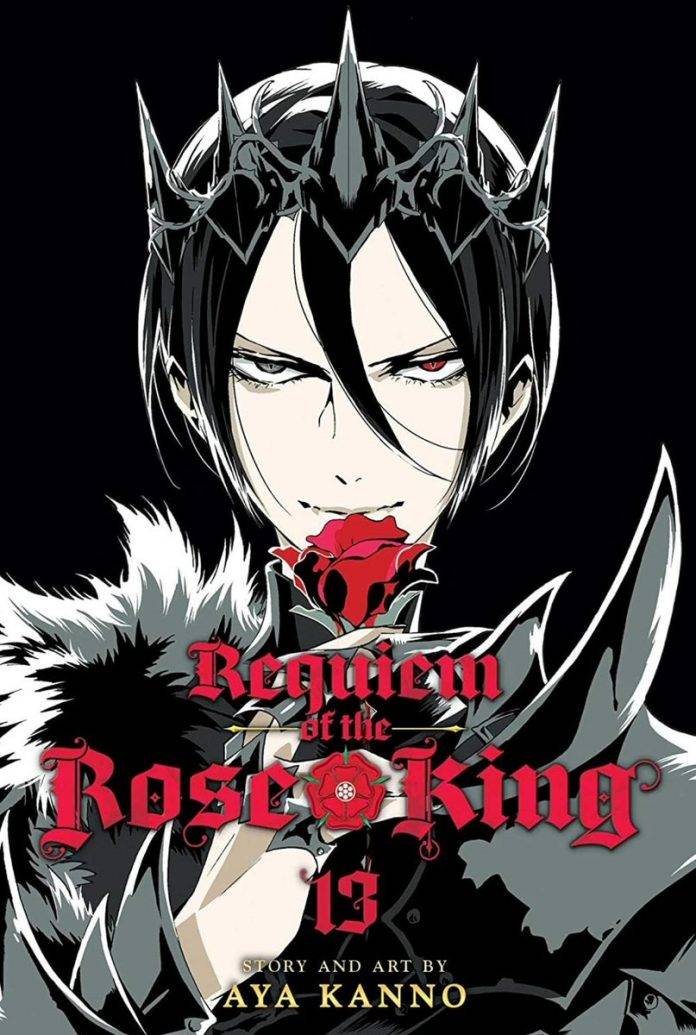 Richard's father, the patriarch of the House of York, appears to be on the verge of becoming king of medieval England during the Wars of the Roses. However, he is attacked just when success appears to be on the horizon.
Richard wants vengeance in the midst of his anguish and is forced to fight a formidable and attractive new antagonist.
DUBBED IN: English, Latin American Spanish, Brazilian Portuguese, French
Science Fell in Love, So I Tried to Prove It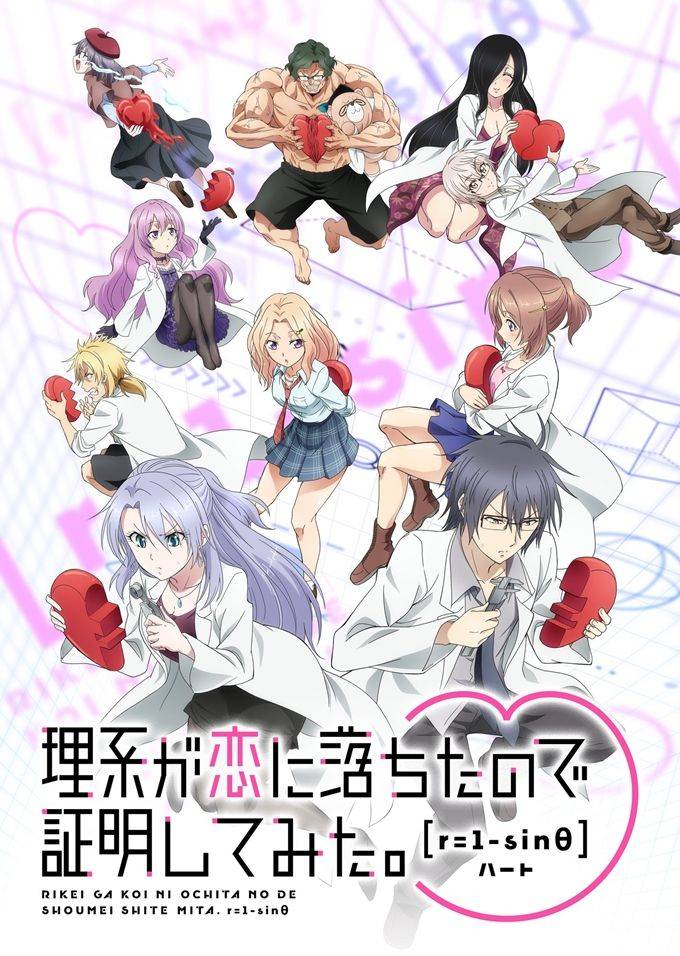 Plot: Shinya Yukimura and Ayame Himuro of Saitama University analyze the world's systems using data science.
When Ayame confesses to Shinya that she could be in love with him, the two agree to conduct scientific research, which will include measuring their pulse rates in various contexts. The quirky coworkers in their study group join in the fun as well.
DUBBED IN: English, Latin American Spanish, Brazilian Portuguese
Shikimori's Not Just a Cutie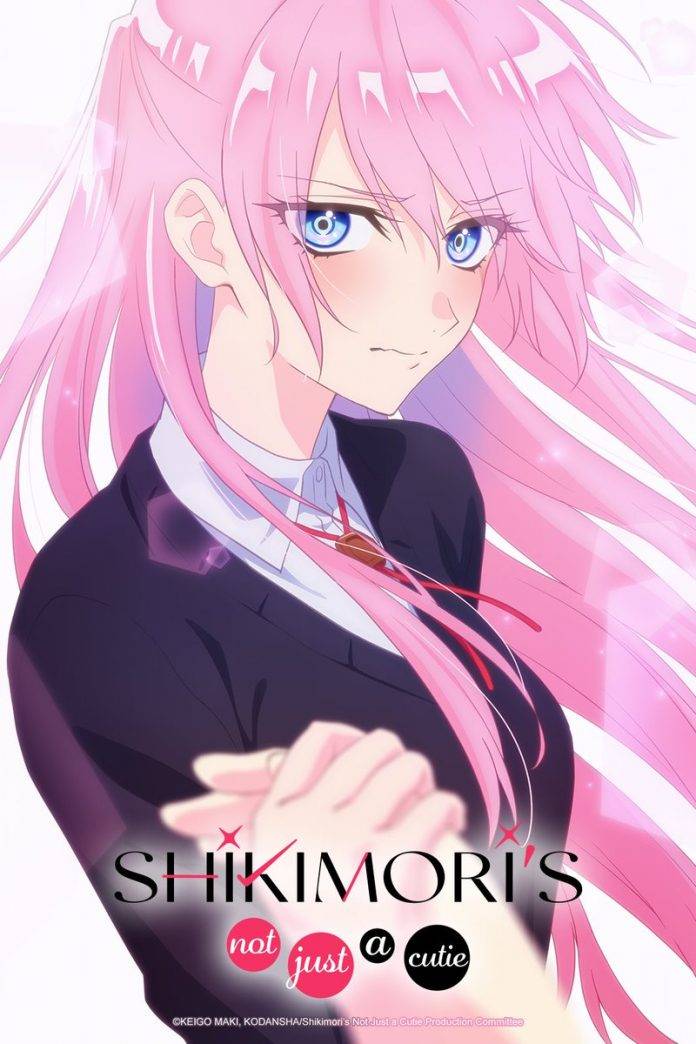 Plot: Shikimori appears to be the perfect girlfriend: attractive, fun to be around, and sweet when she wants to be, but she also has a cool dark side that comes out when the situation demands it. Her partner, Izumi, appreciates being present when this happens.
DUBBED IN: English, Latin American Spanish, Brazilian Portuguese, German, Russian
Shin Ikkitousen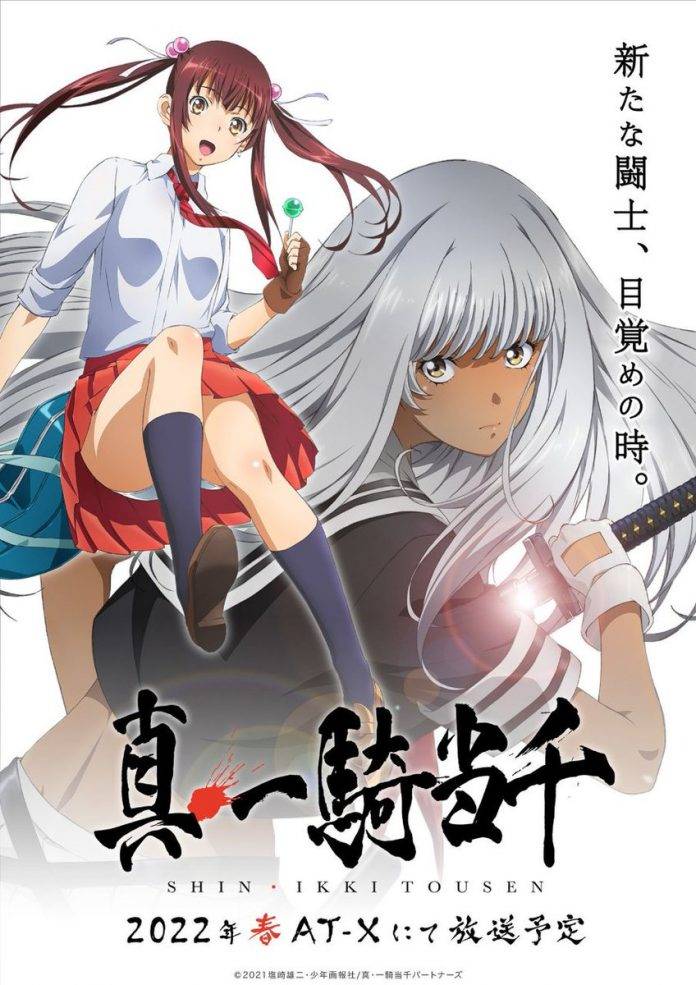 The plot is partially based on the historical 14th-century Chinese novel Romance of the Three Kingdoms and revolves around an all-out territorial war in Japan's Kanto area between warriors known as Toshi from seven schools fighting for supremacy.
DUBBED IN: English, German, Russian
Skeleton Knight in Another World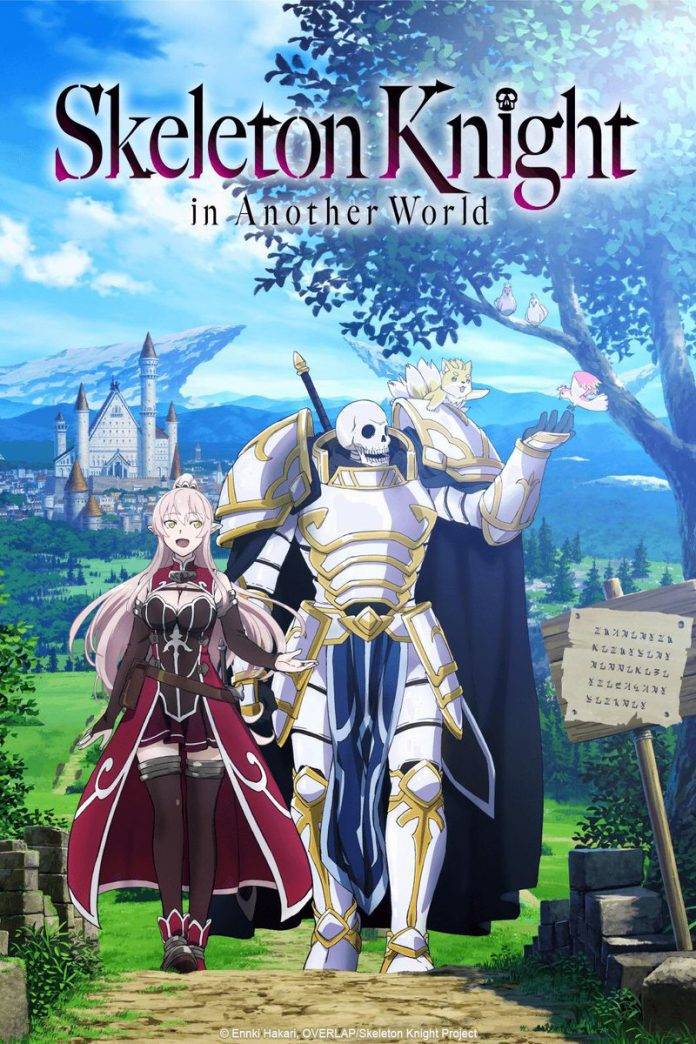 Skeleton Knight in Another Realm is a light novel series about a gamer who transforms into a skeleton and is stranded in a parallel universe of online games. As a result, we get to watch his antics and mishaps on another world.
DUBBED IN: English, German
The Ancient Magus' Bride – The Boy from the West and the Knight of the Blue Storm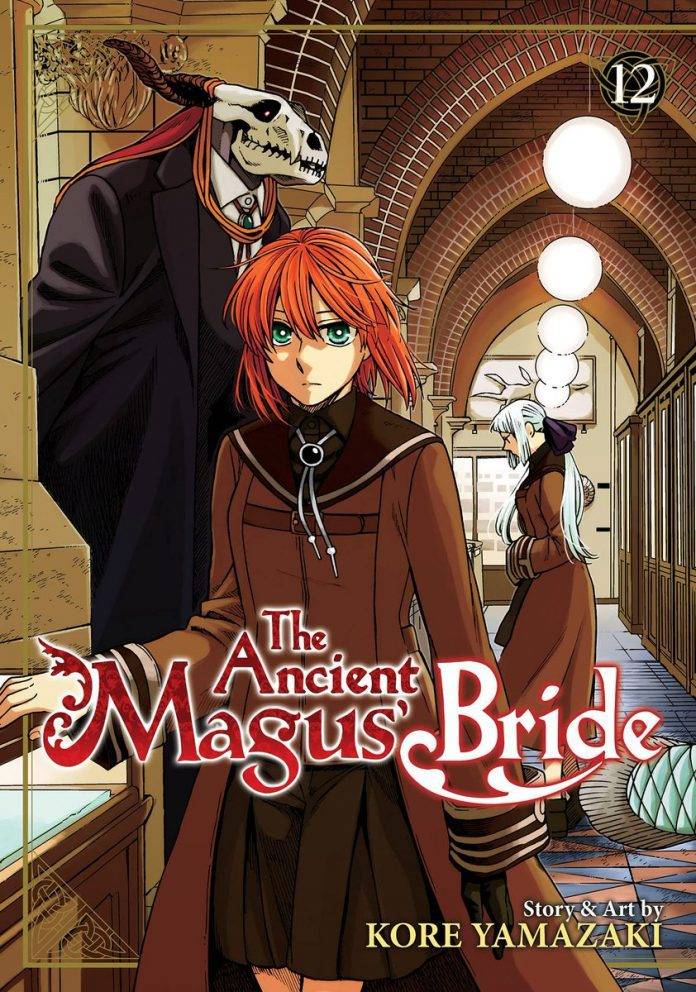 Chise Hatori, an orphaned Japanese high school student who has been outcast by both her family and society, chooses to sell herself at an auction in the hopes of finding a new home for herself. Elias Ainsworth, a seven-foot-tall humanoid with an animal skull for a head, purchases her at a London auction for five million pounds.
In her new homeland, Great Britain, the magus, who appears to be more demon than human, either gives her the light she craves or drowns her in even deeper waters. The series is about a love slice-of-life story that is strange and mysterious.
DUBBED IN: English, Latin American Spanish, Brazilian Portuguese, French, German, Russian
The Dawn of the Witch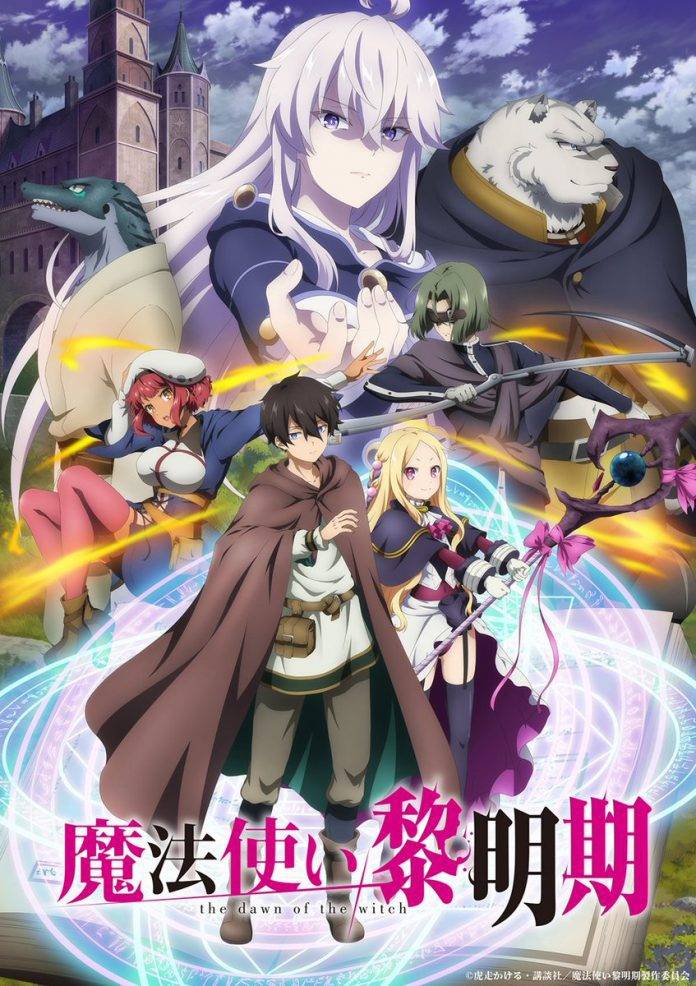 Saybil, a young student at a magic school, has forgotten everything. He meets a silver-haired woman who offers him'special training' because he has nothing to lead him to clues about his previous life.  However, there are mysteries hidden underneath the promise, and nothing is as it appears on the surface.
DUBBED IN: English, Brazilian Portuguese, German, French
The Greatest Demon Lord is Reborn as a Typical Nobody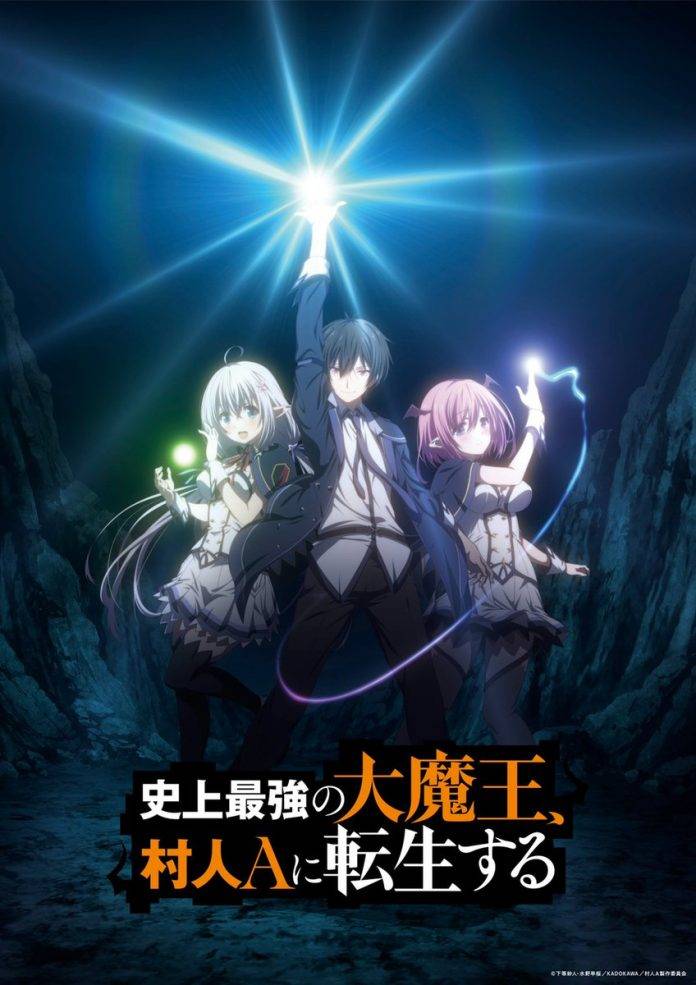 Varvatos, the Demon Lord, was an all-powerful magician and monarch. However, following the murders of his friends and loved ones during his rise to power, he felt lonely. So, in his final moments, he used rebirth magic to give himself another chance to be a regular guy.
The magic works, and he reappears as Ard, a villager thousands of years later. Unfortunately for him, his memories remained intact, and he had no idea how much he had lost during his absence.
DUBBED IN: English, Latin American Spanish, Brazilian Portuguese, German, French
The Rising of the Shield Hero Season 2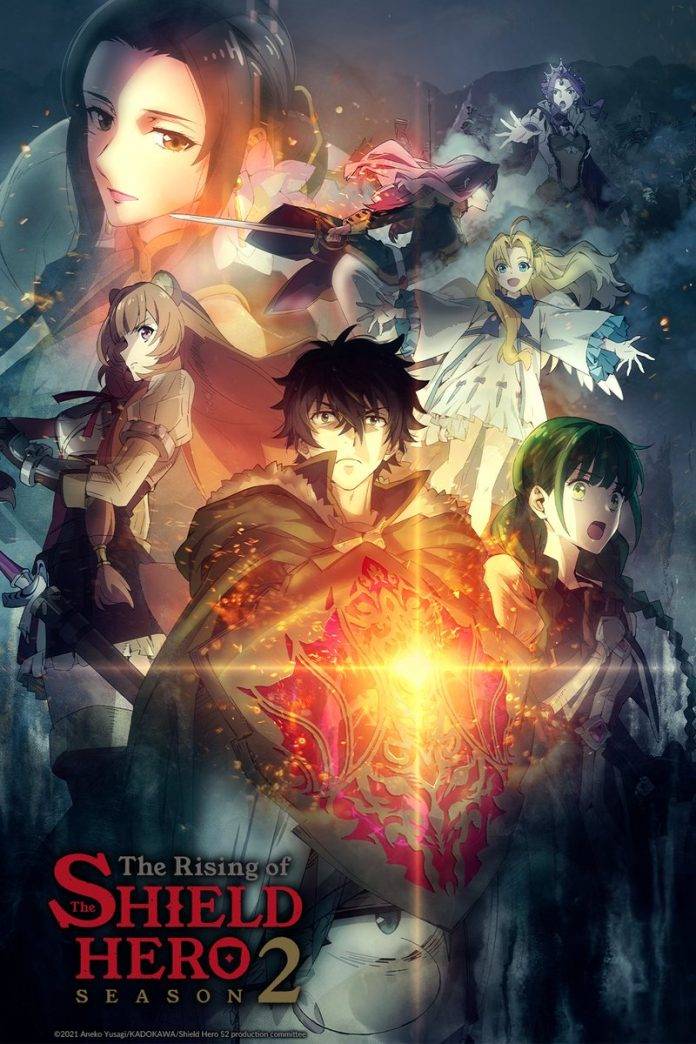 Plot: As the planet's Cardinal Heroes, Naofumi Iwatani, a laid-back Japanese kid, was invited into a parallel realm alongside three other young men from different universes to fight inter-dimensional armies of monsters known as Waves.
DUBBED IN: English, Latin American Spanish, Brazilian Portuguese, French, German, Russian
Tomodachi Game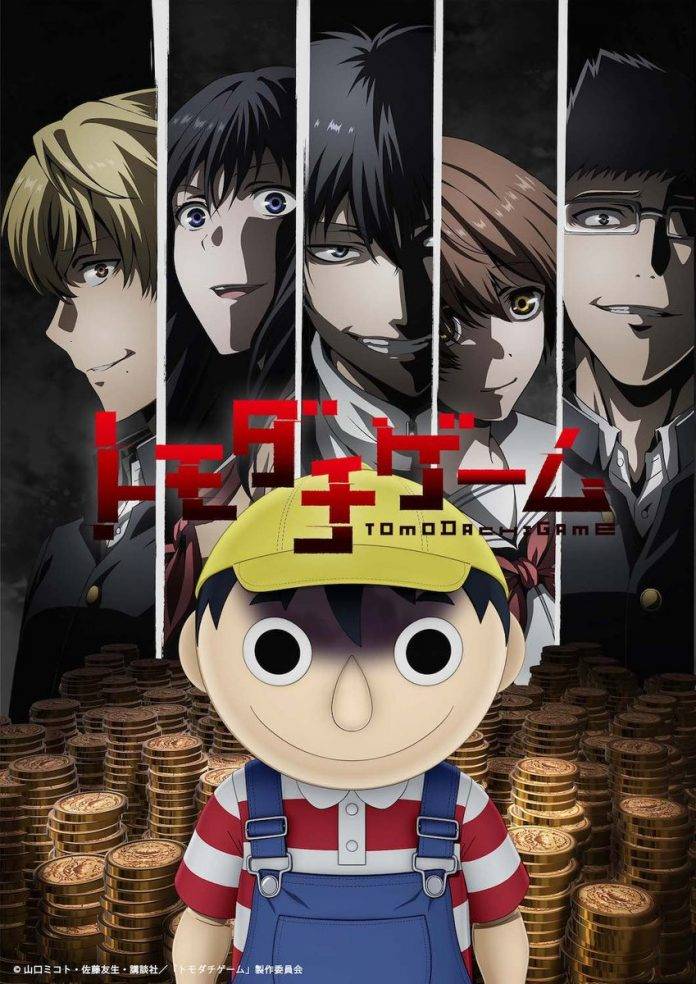 Plot: Yichi Katagiri is a young guy with a perfect student life and four friends who, regrettably, have difficult lives in comparison to him. Yichi's calm daily routine comes to an end when a sum of 2 million yen goes missing during a school trip.
As Yichi becomes caught in a mysterious money game, he must choose between friendship and money.
DUBBED IN: English, French, Russian
Trapped in a Dating Sim: The World of Otome Games is Tough for Mobs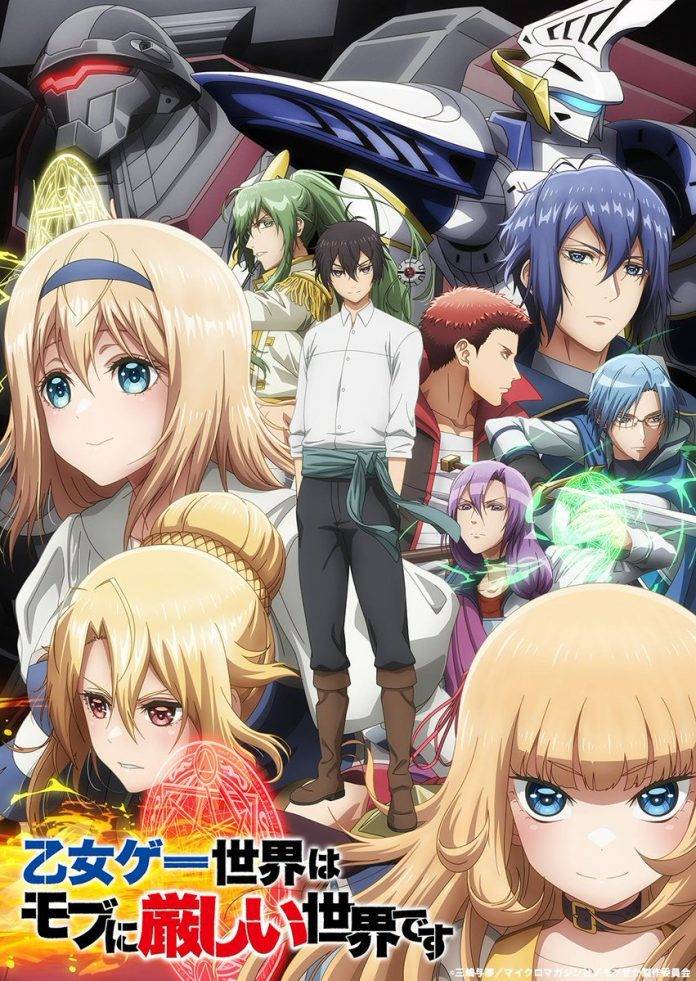 Plot: Leon, the protagonist, causes havoc in the otome gaming world by using his past life's knowledge of the game, discovering the cheat item Luxion, and enrolling at the Holtfort Academy. He tries to live a normal life, but his actions lead him to become embroiled in many schemes, all while socializing with the nobles and other characters in this otome game.
DUBBED IN: English, German, French
Our Team DCS includes 5 different writers proficient in English and research based Content Writing. We allow them and encourage them to follow the Entertainment news all day long. Our posts, listicles and even the exclusives are a result of their hard work.