Netflix gives a lot of options if you like The Secret Life of Pets and want to spend more time with movie animals. Here are some of our favourites. If you like animals, The Secret Life of Pets' look into their crazy world will undoubtedly touch your heart. There are plenty of more movie animals worth spending time with if you enjoyed the antics of Max, Duke, Gidget, and Snowball. You don't even have to leave your house to view them.
On Netflix, there are a slew of adorable animal films. Netflix has something for every animal enthusiast, from documentaries to animated comedies, and from dogs to rabbits. For your viewing pleasure, we've compiled a list of the cutest animal movies currently accessible to stream.
BALTO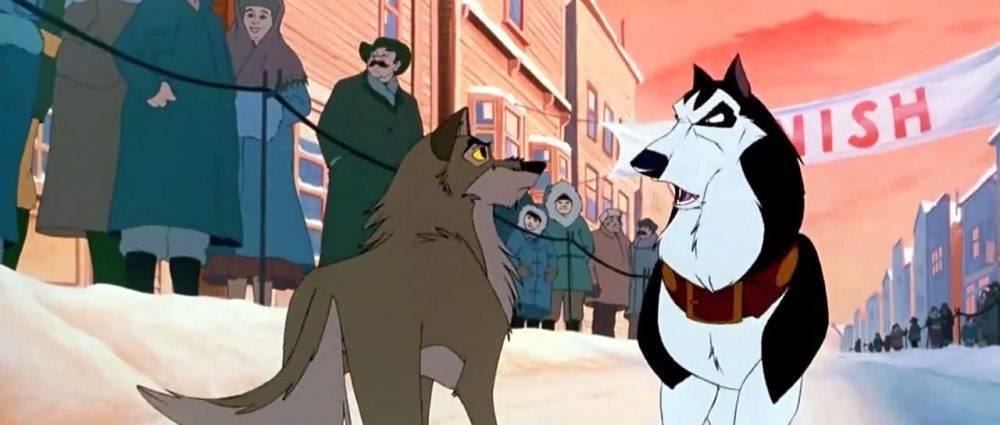 Balto is based on the true account of a sled dog who led a team through treacherous terrain to deliver much-needed medication to Nome, Alaska, during a very cold winter. Of course, the actual Balto didn't speak, and certainly not in Kevin Bacon's voice. Balto is a stray wolf-dog who is rejected by the residents and huskies of the town where he lives in the film.
Balto aspires to be welcomed and to be a fantastic sled dog. Balto sees an opportunity to prove himself when local youngsters are infected with diphtheria and the doctor is out of medicine. This is a family film with thrilling action and heartwarming moments. It's a sweet, straightforward story that even grownups can relate to.
BEVERLY HILLS CHIHUAHUA

Beverly Hills Chihuahua is like The Secret Life of Pets but with spoilt canines from Los Angeles' most affluent neighbourhood. Fortunately, after a quick set-up, the film does not spend much time in Beverly Hills. Instead, the lead dog, Chloe, becomes disoriented in Mexico and spends the most of the film trying to find her way home and acquire some perspective.
Most notably, Beverly Hills Chihuahua boasts a slew of adorably adorable pets. That alone makes it difficult not to become emotionally immersed in the story. And dog lovers will be moved when some of the stray dogs that assist Chloe are adopted.
BOLT

Bolt is nearly like a sequel to Jim Carrey's The Truman Show, if Truman were a cute puppy. Bolt is the protagonist of a made-up action series. Despite this, everything in his environment has been designed to make him believe he is the show's super-powered dog. When he is mistakenly transferred across the country, he discovers the truth. As he makes his journey back home, he must learn to cope with his new situation. Along the way, he is aided by a stray cat named Mittens and an exuberant hamster named Rhino.
Bolt is a charming film, and the excellent voice performance of John Travolta, Miley Cyrus, and Susie Essman contributes to the story's realism. You'll be cheering for Bolt, Mittens, and Rhino to have happy endings towards the conclusion.
BENJI

If you grew up in the 1970s or 1980s, the loving stray Benji was most likely a huge part of your life. While he hasn't had the same level of popularity since then, Netflix remade the dog's debut film in 2018. It's a moving tribute to the original film that also updates the story for today, written and directed by Brandon Camp, the son of Benji creator Joe Camp. Plus, the movie starts with Benji as a puppy, as if adult Benji wasn't cute enough enough!
If Benji is your thing and one film isn't enough, Netflix has a plethora of options. The streaming service also has the 1974 original, 1977's For the Love of Benji, and 2004's Benji: Off the Leash! in addition to the 2018 remake. A 1978 Benji Christmas special is also available.
GROWING UP WILD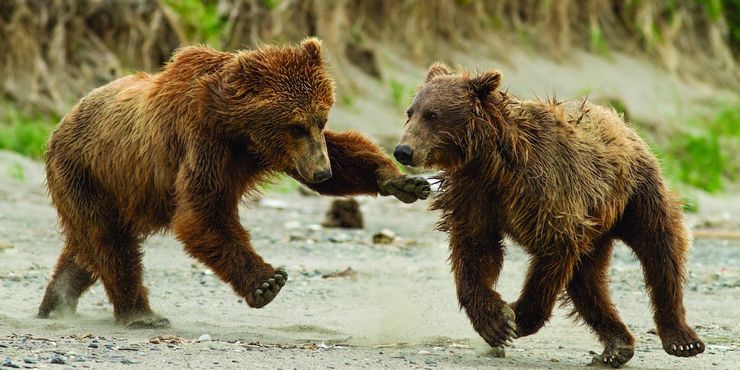 You can't go wrong with baby animals if you're seeking for cute. Five distinct animals from throughout the world are featured in Growing Up Wild. The lives of juvenile lions, cheetahs, bears, macaques, and chimps as they learn to survive in their particular settings are told in this nature documentary. While the footage is taken from past feature-length Disneynature documentaries, the final product concentrates on the stories of these children.
The nature cinematography is stunning, yet it's a Disney film, so the plot is predictable. It also doesn't avoid some of the more difficult aspects of life as a wild animal. As a result, it's probably not suitable for small children. Adults and older children, on the other hand, will be charmed.
HOTEL FOR DOGS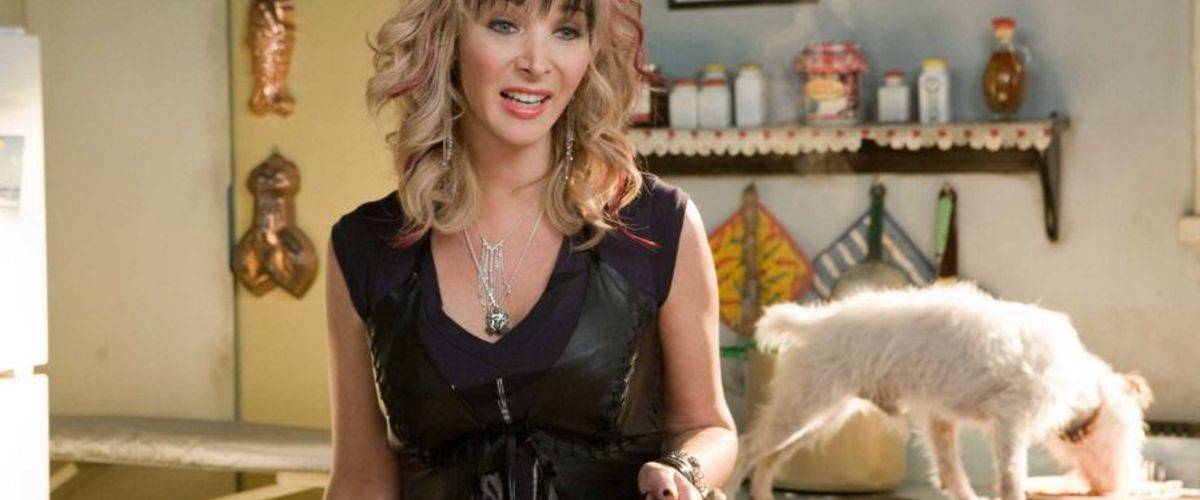 Hotel for Dogs is about two orphaned teenagers who create a dog rescue in an abandoned hotel by accident. The premise may appear frivolous, yet the film is unexpectedly moving. The orphaned youngsters, played by Emma Roberts and Jake T. Austin, show genuine concern for the stray dogs they take in. In addition, the film is packed with cute dogs of different kinds and sizes. It's difficult not to melt when you see them.
There's also some incredible skill on display. The cast also includes a post-Friends Lisa Kudrow as a harsh foster mother and a pre-Marvel Cinematic Universe Don Cheadle as a social worker, in addition to the kids.
LIFE IN THE DOGHOUSE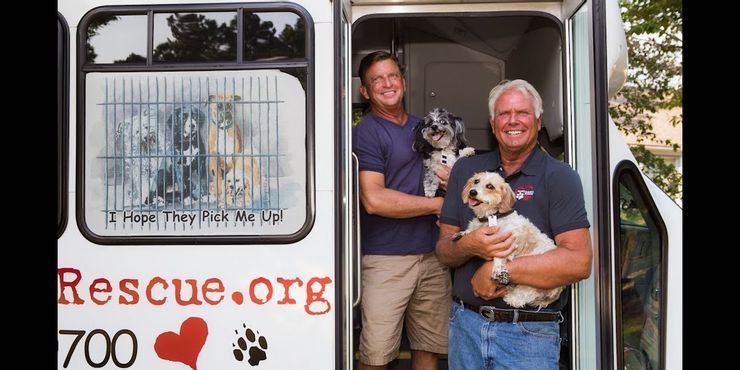 The documentary Life in the Doghouse is a solid pick if you're looking for something charming but a little more realistic. The remarkable story of a couple that runs a busy dog rescue out of their home will leave you speechless at the lengths to which they go and the incredible work they accomplish.
The documentary gives an intimate look at the couple's daily life with dozens of dogs, as well as how they discover and care for the most vulnerable people. The film does not shy away from some of the challenges of running a rescue and also contains some light education on the situation of America's strays. Most of all, you'll be inspired by this pair and their efforts to help canines.
MADAGASCAR 2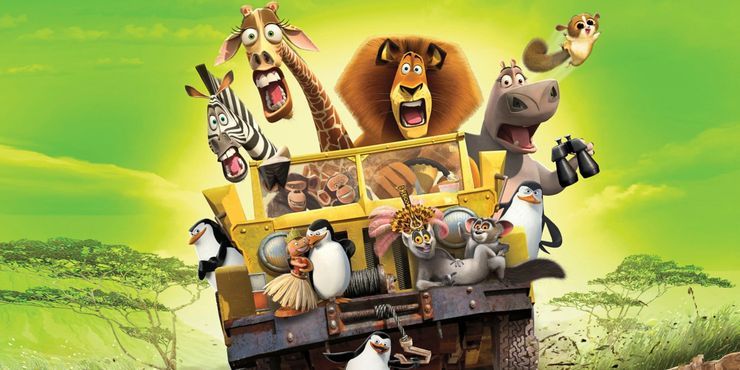 Ben Stiller, Chris Rock, David Schwimmer, and Jada Pinkett Smith star as misbehaving zoo animals in the Madagascar series. Regrettably, Netflix only has the second film available. This is a fantastic pick if you're searching for a movie with cute talking animal characters, especially if you're watching it with youngsters.
The funny and amusing story of Alex the lion, Marty the zebra, Melman the giraffe, and Gloria the hippo's experiences in Africa, where they end up after attempting to return home to the Central Park Zoo, is told in Madagascar 2. It also includes some heartwarming scenes, such as Alex's reunion with his long-lost family and the bonding of animal pals.
PETER RABBIT

This big-screen adaptation of Peter Rabbit has a cheekier, mischievous tone than you'd expect from a film based on Beatrix Potter's renowned characters. The plot centres around a turf battle between Peter and his family and a new (human) arrival. The rabbits want to go into the man's garden, but he doesn't want them to. While their fight is utterly ridiculous, the film contains some amusing moments and moves at such a fast pace that you don't get too caught up in it.
Furthermore, the animated bunnies and their country pals, which include birds, deer, and a pig, are definitely adorable. And the game's real characters, Domhnall Gleeson and Rose Byrne, offer engaging performances that help the film to stand on its own.
WHITE FANG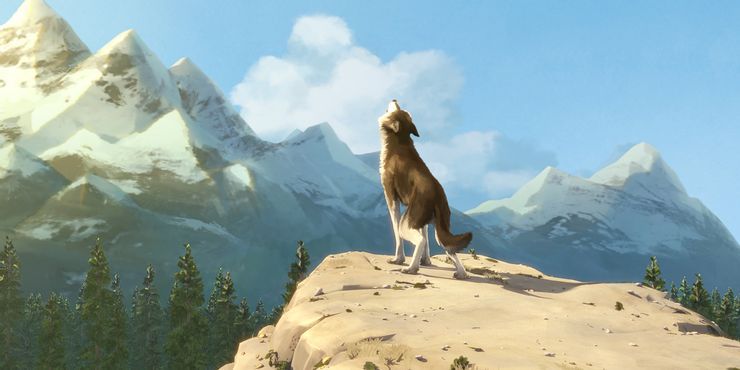 White Fang is a Netflix original adaption of Jack London's novel of the same name. It chronicles the story of White Fang, a half-wolf-half-dog who, like the book, is a half-wolf-half-dog. The film begins when he is a cute puppy and depicts the difficulties he and his mother face as they strive to survive in the wild. White Fang eventually reaches the human world and bounces from master to master, encountering a variety of problems along the way. Nick Offerman, Rashida Jones, and Paul Giamatti all lend their voices to the film.
Despite his often difficult circumstances, White Fang is immensely charming, and his narrative is heartfelt. Furthermore, the animation is done in a stunning painting style that enhances the film by capturing the beauty of the landscape. This one will appeal to both children and adults.
Our Team DCS includes 5 different writers proficient in English and research based Content Writing. We allow them and encourage them to follow the Entertainment news all day long. Our posts, listicles and even the exclusives are a result of their hard work.