A Matter of Time, Freak Show, The Real MVP, and Suits are just a few of the films and TV shows in which Daniel Bellomy has appeared. Look at his biography.
Who is Daniel Bellomy?
African-American actor, musician, and social media personality Daniel Lee Bellomy. The celebrity is a savvy businessperson who operates behind the scenes.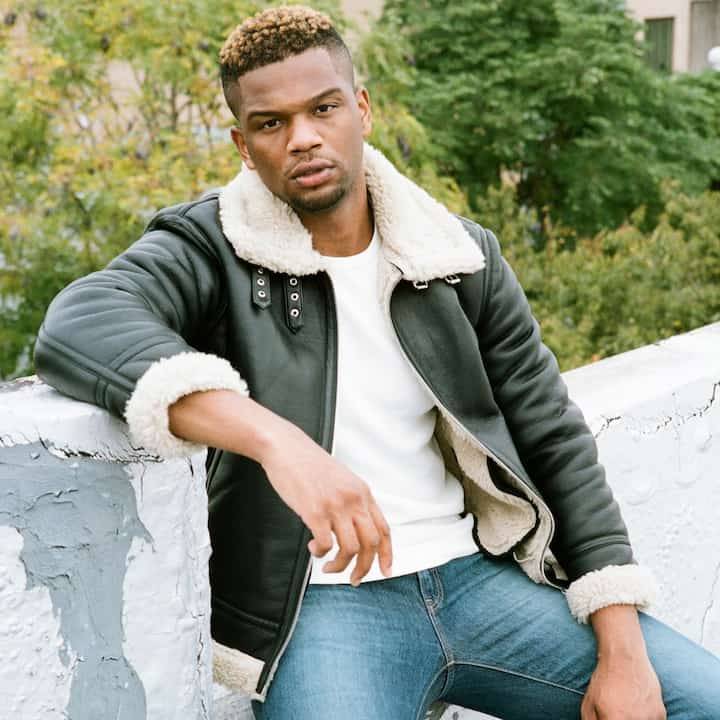 Where is Daniel Bellomy from?
The actor currently resides in New York City but was born in Detroit, Michigan.
How old is Daniel Lee Bellomy?
Daniel Bellomy was born on December 27, 1994, making him 27 years old as of April 2022. He is a Capricorn by birth sign.
Daniel Bellomy's family
Other than his mother, Cherly Bellomy, who he acknowledged as playing a significant role in influencing his acting career, little is known about Daniel Bellomy's parents. Additionally, Dave and Cornelius Bellomy are Daniel Bellomy's siblings (brothers).
Who is Daniel Bellomy's father?
Regarding his father's location, the celebrity has remained silent.
Actor and stand-up comedian Bill Bellomy is in his mid-fifties. He and his wife, Kristen Baker Bellamy, have two children together, Bailey Ivory-Rose and Baron. He was born in Newark, New Jersey, in the United States.
If you're asking, "Does Daniel have a relation to Bill Bellomy?" Daniel Lee Bellomy's father is not Bill. Although they work in the entertainment industry and share a last name, the two are unrelated.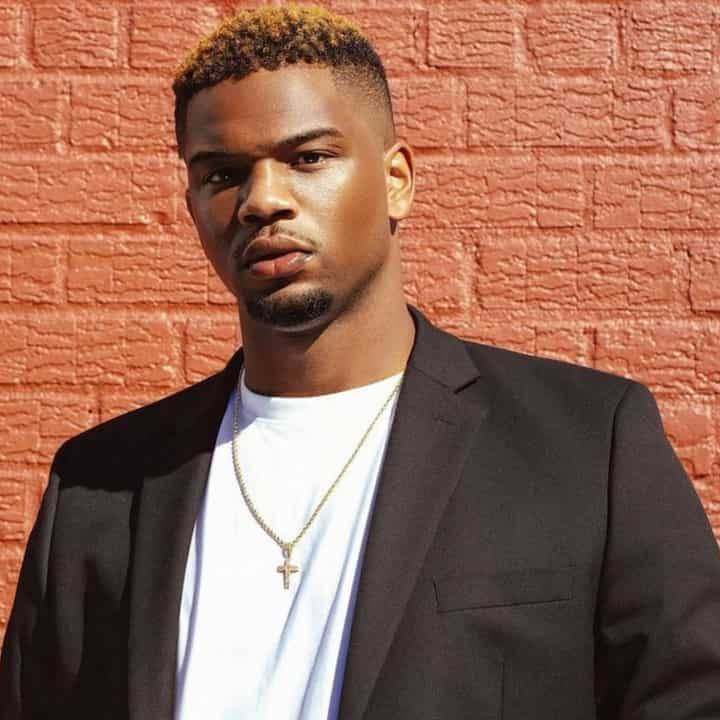 Education
In Pittsburg, Pennsylvania, Daniel attended Carnegie Mellon University.
Career
As a member of the Choir Boys, Daniel made his acting debut at Manhattan Theatre Club in 2012. He then became well-known across the country after appearing as Sheriff Sullivan Gridley in the 2013 television series A Matter of Time.
Daniel Bellomy's movies and TV shows
Daniel's career was launched by the series, and since since, he has continued to make appearances in films and television programmes. His other well-liked works include:
Films
2013: A matter of time as Sheriff Sullivan Gridley
2016: The real MVP: The Wanda Durant Story as Kevin Durant
2020: Paint as Austin Gamby
TV Series
2021: The Good fight as Levi
2021: Blue Bloods as Warren Pratt,
2021: Parocast With Darren Partrowitz
2020: Power Book II: Ghost as Zeke
2019: Suits as Jeremy wall
2019: Mrs Flecher as Troy
2018: Outcast as Choir Director
2017: The Deuce
2017: Freak show as Bo-Bo
2014: ABC Discovers: Los Angeles Talent Showcase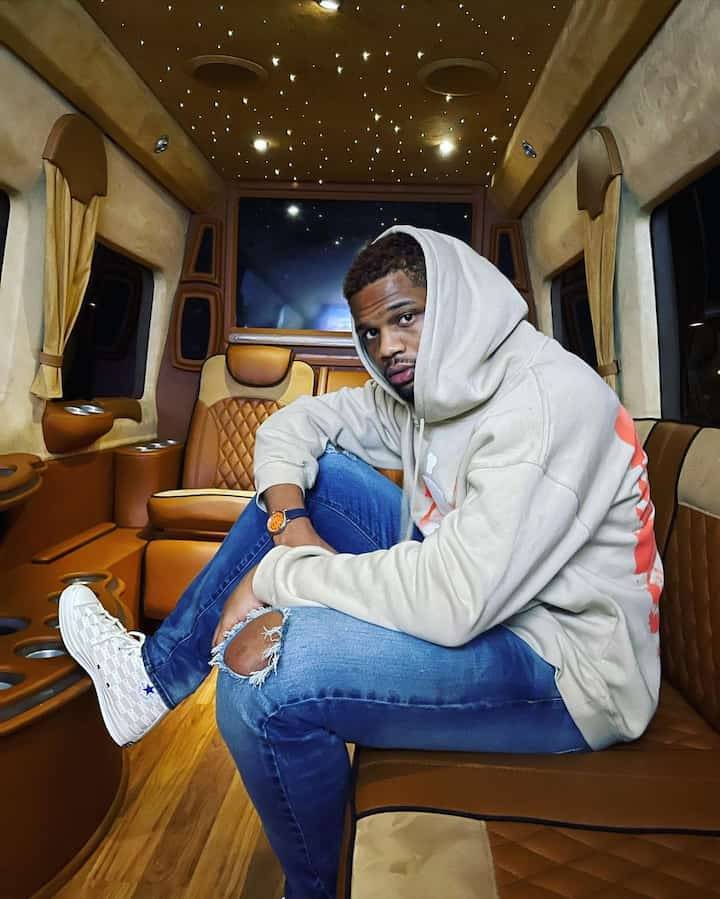 Daniel Bellomy's songs
He is a promising vocalist in addition to being an actor. The musician uploads his music to his YouTube channel, where as of this writing, it has had over a million views. All music streaming services now provide Daniel Bellomy's brand-new song, Fire. His other songs include:
Silence
Ain't No Hoe
Ready
Am I the Only One?
Ways
Odyssey
One More Try
Fallen Energy
Focus
Enough Talkin
What happens to Zeke in Power?
Starzplay and Starz have been broadcasting Power Book II: Ghost. In this American crime drama series, Zeke was supposed to leave his family and go play basketball in the NBA, but he ended up losing his life by going back to his mother.
Zeke is killed by Lorenzo (Berto Colon) due to a case of mistaken identity. The former died while trying to escape family conflict by climbing the stairs of a private plane. He had recently learned that the late Mecca was his father and his mother was his aunt Monet (Mary J. Blige).
The criminal Mecca from Season 2 was shot between the eyes by Monet, and Lorenzo believed he was killing him. As a result, the man is perplexed when he hears on the news that Mecca's body was discovered in an apartment.
Zeke's dysfunctional family and domineering mother held him captive. He desired to be a gangster but was too good and innocent to make it in the world of riches, influence, and crime. The young man consequently perishes as a result of his desire for power.
Bellomy stated that he would not like his character to appear in flashbacks as a ghost in the upcoming season. Despite his brief stint on the show, the actor is appreciative of the experiences and lessons he made.
According to information released, Zeke's passing will have a big impact on what happens in Season 3 of Power Book II: Ghost. Monet will change, and she will no longer be in charge of her surroundings.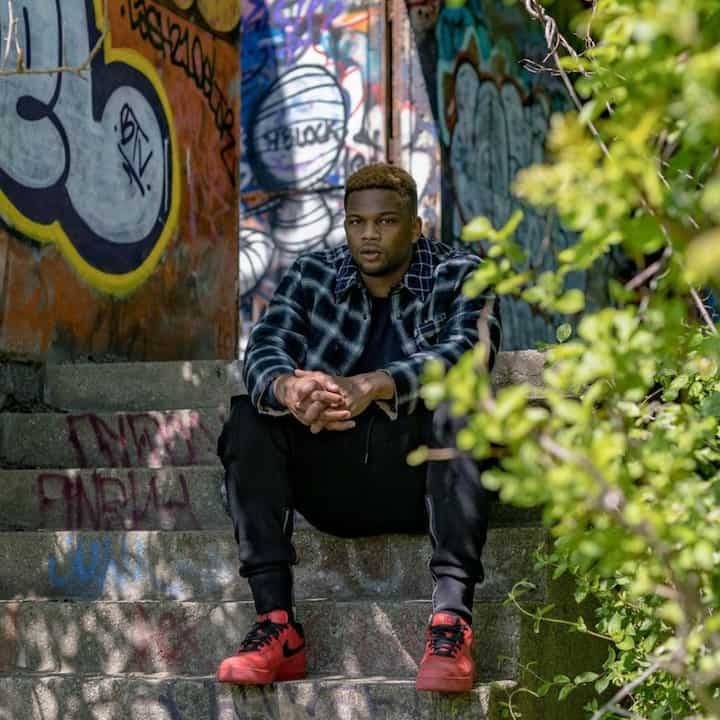 Her spouse committed the crime that resulted in the death of her favourite kid. She will also be haunted by how she raised her other kids. Although there is no set date for the third season's debut, filming has already begun.
Daniel Bellomy's net worth
The budding American star has reportedly amassed between $100,000 and $200,000, largely through acting, according to the Wiki website page.
Does Daniel Lee have Instagram?
More people follow the celebrity's Instagram account than any of his other social media pages. He utilises the websites to advertise his acting and music roles as well as to display his lifestyle.
How tall is Zeke from Ghost?
Daniel Bellomy is 193 centimetres, or 6 feet 4 inches, tall. He is about 154 pounds, or 70 kilogrammes, in weight. He has black hair and brown eyes.
Regarding his love life and family, Daniel Bellomy maintains a quiet profile. His social media profiles continue to gain more followers thanks to his talents. Fans of Daniel are eager to find out what the future holds for him.
The young actress, who is from Los Angeles, has acted in a number of movies and television shows, such as Angels Perdidos, ngel, and Aventura Verde.
The famous person is bilingual in Spanish and English and has Portuguese ancestry. She relocated to the US from Puerto Rico to pursue her acting profession.
Being a binge-watcher himself, finding Content to write about comes naturally to Divesh. From Anime to Trending Netflix Series and Celebrity News, he covers every detail and always find the right sources for his research.