'American Monster: Day Three After Murder' on Investigation Discovery details the grisly murder and mutilation of 45-year-old Daniel Halseth inside his Las Vegas home in April 2021. The criminals made recordings and posted them online while they were running, doing nothing to conceal who they were. Within a few days of the horrifying act, the police eventually captured them. We have information regarding the killers' identities and whereabouts if you're interested in learning more. So let's get started, shall we?
How Did Daniel Halseth Die?
Daniel Wendell Halseth was born on January 28, 1976, in Estacada, Clackamas County, Oregon, to the late Wendell Allen Halseth and Christine Halseth. He received his high school diploma from Hood River Valley and his bachelor's degree in music from Western Oregon State University. Friends and family spoke highly of his musical talent and passion, which he shared whenever a piano or a set of drums were present. Because of his enthusiasm and talent, he was affectionately known as "Drummer Dan". Additionally, he earned a business master's degree from Corbin University.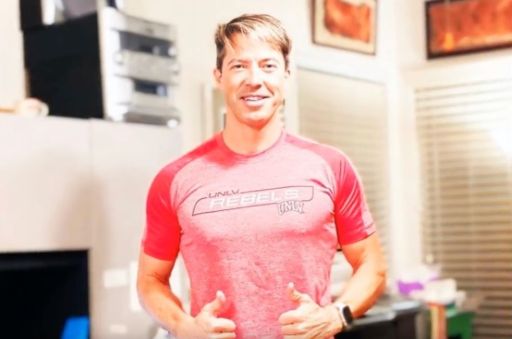 Christine Halseth, Daniel's mother, described on the programme how her son loved being outside, taking long walks and stopping to take pictures of the environment, particularly flowers. He was always encouraging others and always had a smile on his face. He volunteered his spare time to assist returning service members. On projects across the country, Daniel's IT knowledge made him a vital adviser and facilitator. While attending Western Oregon State University, he met Elizabeth, a senior in a high school in Oregon. On July 2, 2001, they were married in Salem, Oregon.
Dana, Jordan, and Sierra Halseth were born to Daniel and Elizabeth during their 11-year marriage. Christine was worried on April 9, 2021 when she heard nothing from her son Daniel for a few days. Daniel was a "family man" who kept in touch with her mother frequently. She got in touch with Daniel's friend and landlord Peggy Newman out of concern, and she sent her to his Las Vegas house in the 8400 block of Dunphy Court. The strong smell of fire welcomed her, but despite calling repeatedly, she got no answer.
The minor fire in the garage was put out by the firefighters after Peggy phoned the fire department. But when they saw Daniel's lifeless body, they were horrified and realised the fire was not to blame. He had been attacked with sharp objects, suffering injuries to his head, neck, and torso. His body had also been attempted to be dismembered. He had been stabbed and cut over 70 times, and the autopsy report said that his body had been dismembered after his death.
Who Killed Daniel Halseth?
Reports claim that charges of domestic violence tainted Daniel and Nevada State Senator Elizabeth Halseth's 11-year marriage. After Daniel pleaded guilty to two counts of compulsion and abuse, it ultimately resulted in a contentious divorce. Elizabeth was given primary custody of their three children by the court; but, in 2020, she and Daniel started to argue about the parenting arrangement. Daniel apparently had issues with his 16-year-old daughter Sierra dating his then-18-year-old son Aaron Guerrero in the months before his murder.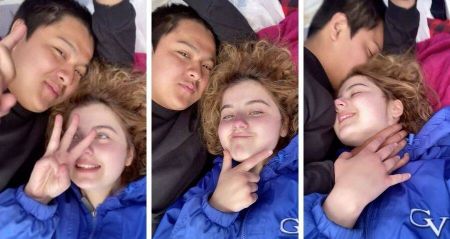 The teen duo had allegedly been devising a scheme to loot their parents and flee to Los Angeles since they started dating in June 2020, according to the show. However, Daniel prevented Sierra from visiting Aaron since he had learned about their alleged scheme. However, the disobedient girl ignored her father's advice and began hatching a more nefarious plan with her lover. According to reports, Aaron bought a chainsaw, a circular saw, a handsaw, lighter fluid, and other items with Sierra before escaping his house on April 8, 2021, in the wee hours of the morning.
The duo stole more than $1,300 from the account that Daniel shared with his ex-wife after purchasing disposable gloves and a drop cloth. To cover up their horrific crime, they murdered Daniel, dismembered his body, and then set the garage on fire. Sierra told her grandmother that her father was in the shower and that his phone was broken when Christine called to express concern about him not answering the phone. With Daniel's debit card and his 2016 Nissan Altima in tow, the couple escaped to Salt Lake City.
According to the drama, Sierra continued contacting her grandmother to ask her to keep her away from Daniel's house. Christine responded to one text by saying, "Hey, Sierra, I'm trying to contact your dad. Sierra responded, "Where is he? His phone has been acting up, but he's fine. No worries, it should be fixed by tomorrow night. The investigators quickly issued an arrest order for the couple once Elizabeth found money was missing from their joint bank account, so the ruse did not last long.
The couple shot recordings on Sierra's phone while they were evading law enforcement, and clips from those videos were shown on the programme. They were seen laughing over Daniel's murder while cuddling up together in a tent in one of the recordings. Additionally, they revealed their YouTube account and appeared to make fun of the police for failing to catch them despite the fact that three days had gone since the murder. Whoa, don't put that on camera, Sierra could be heard jokingly saying in the video as she erupted into laughing.

But on April 13, Salt Lake City transit authorities detained the teenage pair after they got off a light rail in the downtown area without buying tickets, and that's when law enforcement finally caught up with them. The teenagers were wanted for murder in Las Vegas, the traffic cops discovered after conducting a background investigation. The couple was taken into custody right away. When the police located the stolen Nissan, they found a bloody rug. They also found the incriminating video, which is effectively a confession, when they looked through Sierra's cell phone.
Where Are Sierra Halseth and Aaron Guerrero Now?
A teen who is 16 or older is immediately charged as an adult under Las Vegas's criminal code. Sierra and Aaron were charged with murder with a deadly weapon, conspiracy to commit murder, arson, robbery with a deadly weapon, conspiracy to commit robbery, and four counts of fraudulent use of a credit or debit card after the duo was extradited to Clark County. Prior to their May 2022 trial, the pair entered a not guilty plea to all counts.
Sierra and Aaron entered guilty pleas to each of the nine charges, and in October 2022, they were given a life sentence with the chance of release after 22 years. In addition, the court mandated that they pay $5,000 in restitution. According to official court records, Aaron, 20, is detained at the High Desert State Prison in Clark County, Nevada, while Sierra, 18, is being held at the Florence McClure Women's Correctional Centre in North Las Vegas. Before 2044, neither of them will be eligible for release.
Our Team DCS includes 5 different writers proficient in English and research based Content Writing. We allow them and encourage them to follow the Entertainment news all day long. Our posts, listicles and even the exclusives are a result of their hard work.