12 Times Celebrities Shared The Dark Secrets Of Bollywood | Truth About Bollywood
Every film industry in the world revolves around making money, and the Hindi film industry is no different. However, in the Hindi film industry, the stakes can be much higher for people participating in the process, notably actresses and performers who utilize their ability, fame, and, in a few few cases, both to sell their films.
All of this commotion breeds high expectations and a harsh materialistic outlook. We've compiled a list of actors and actresses who were brave enough to expose the filthy reality and its unjustifiable demands.
When Pooja Bhatt revealed that saying the truth doesn't take one very far in the Bollywood industry
Daughter of Mahesh Bhatt, Pooja Bhatt made the statement at the launch of I've Never Been (Un) Happier, a book written by her sister Shaheen Bhatt. Speaking about Bollywood's inside world, Pooja said,
"Too much truth does not go down well in Bollywood. We're living in a fake world full of appearances where people don't want you to say 'I'm not okay'."
She also spoke about things being "all surface".
It's all surface. They don't give a damn if you're a cocaine addict, whether you have an alcohol problem or you're taking sleeping pills. As long as you look okay and show up and your waist size is a certain circumference, it's good.
Neena Gupta discussed how women actors were portrayed back in the day when she was just starting out in the Bollywood industry.
The heroine in those days was not portrayed as someone strong, more often than not. Generally, she was someone who compromised with the circumstances and sacrificed a lot. So, I think an actor has to be very careful that what image of theirs is created by the media.
When Ratna Pathak Shah honestly assessed the film Sholay's worth and the necessity for India to reflect more as a "filmmaking nation," she said:
I was thinking, if I were a French person watching this, what would I make of two grown men behaving in this manner? It was deeply embarrassing. I thought back on Sholay. It's a series of stereotypes and borrowed ideas from films from all over the world, mainly American, of course. And we are still singing praises of that film. What kind of self-analysis are we doing as a filmmaking nation?
Ratna further stated that the majority of Bollywood's A-list performers are inept at their jobs and should not be "allowed in front of the camera."
Too many of our overpaid celebrities should not be permitted in front of a camera. A legislation should be enacted to prevent such individuals from behaving!
Shefali Shah addressed the vital topic of age in Bollywood, stating that the business has no idea what to do with actresses past the age of 40.
Regardless of age, men in this business have more options. Bollywood, for the most part, has no idea what to do with a lady over 40. Parts for women like myself have only recently been written.
The Bollywood award presentations have been dubbed "whole tamasha" by Saif Ali Khan, who claims that they are nothing more than money-making instruments.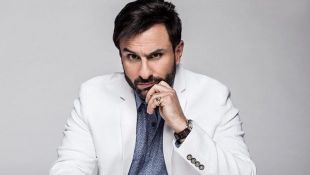 Awards ceremonies, in my opinion, are just an excuse to get some money by appearing on stage. If you have intellect, you will spend your money wisely.
And when Saif reported the event when he was given the 'Best Actor in a Comedy Role' award instead of the 'Best Actor' award because they couldn't give him the 'Best Actor' award because they couldn't give him the 'Best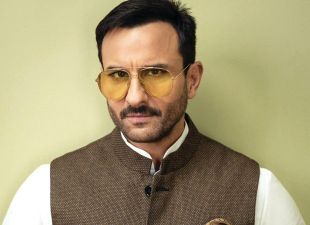 To be honest, I don't think they exist. I was invited to an awards ceremony a few years ago. "We wanted to give you the Best Actor award," someone higher up in the organization told me when I arrived. But you're aware of the situation. We'll honor you for Best Actor in a Comedy Role."
Abhay Deol talked about the "lobbying" that exists in the Indian cinema industry and how it impacted the award season after the release of his movie Zindagi Na Milegi Dobara
Swara Bhasker said that the Bollywood film industry is a "star-driven" industry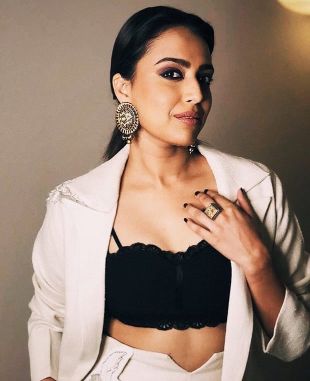 Bollywood is a relationship-based industry that has always been star-driven and includes a feudal element. It would be difficult for an outsider to understand, but my experience of Bollywood is far from nepotistic.
Surveen Chawla spoke about the difficulties and challenges she faced just because someone else in the sector had greater connections than she had.
Despite the fact that I had quit television at the pinnacle of my career, I was not afraid. But, in the midst of this transformation, I was knocked back down. For what purpose? It's not about my ability, but about someone with greater connections; that's all. It took some time for me to recover, but then other events occurred, and I regained my confidence.
When the amazing actor Naseeruddin Shah said how film and television shows in India propagate sexism, calling them "rubbish"
Many traditional concepts are glorified in commercial films, and this needs to change. Unfortunately, the television series have done a lot of long-term damage by perpetuating extremely antiquated and patriarchal settings, such as 'Main Tulsi Tere Aangan Ki,' where the lady is always at her husband's beck and call, lying at his feet or waiting about. This type of obnoxious and retrograde family values has no place in today's environment.