The murder of Darlene Saddler, a devoted mother of four, was discovered inside her home on September 18, 2008, shocking the normally tranquil city of Santa Ana, California, to its core. Abby, Darlene's 5-year-old daughter, appeared to have seen the murder, but the police quickly realised that there were a number of people who would not have thought twice about hurting the 49-year-old. 'Unusual Suspects: Murder Down Memory Lane' on Investigation Discovery details the horrific occurrence and the police investigation that led to the conviction of the offender. We can help if you're curious to learn more about the murder and want to know where Darlene's killer is right now.
How Did Darlene Saddler Die?
Darlene Saddler, a resident of Santa Ana, California, passed away at the age of 49. She was remembered by those who knew her as a loving mother of four who always placed her family and her children first. In addition, sources stated that even though Darlene had been married previously, her most recent union had given birth to a daughter called Abby, who is now five. As a result, her ex-husband relocated to Bakersfield, California, while Darlene continued to live in Santa Ana with Abby and her daughter April, age 15, and occasionally received visits from her adult children.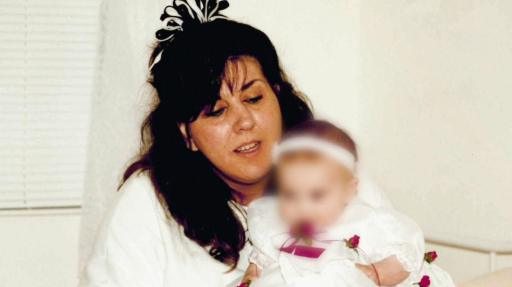 Darlene was respected in her neighbourhood despite her troubled past, and her neighbours were unaware of the catastrophe that would split the family apart. When Jonathan, Darlene's son, arrived at the Santa Ana residence on September 18, 2008, he discovered his mother lying on the kitchen floor with a kitchen knife stuck in her neck. He quickly searched the house after becoming alarmed and discovered that 5-year-old Abby had watched the entire murder from a nearby bedroom. Furthermore, once Jonathan dialled 911, emergency personnel showed up and pronounced Darlene dead.
Darlene had many stab wounds on her body, according to the initial medical evaluation. The 49-year-old was shot three times before being ruthlessly stabbed to death, an autopsy revealed later. Even though there was no indication of a forced entrance, the police discovered many blood stains and a shell casing at the crime site. Additionally, nothing within the home was stolen, proving that the murder was premeditated and intentional.
Who Killed Darlene Saddler?
Abby was the sole witness present at the scene of the incident, therefore the police questioned her during the preliminary investigation. Although the 5-year-old was unable to give a precise description of the murderer, she did state that the killer was a slim male who disguised himself as the victim by dressing in all black and wearing a black mask. The police searched the crime scene thoroughly and even the neighbourhood around Darlene's house in the interim, but to no effect. On the other hand, Darlene's ex-husband and all of Abby's siblings had strong alibis and were disqualified as suspects. As a result, with no suspect or clue to pursue, the inquiry quickly came to a halt.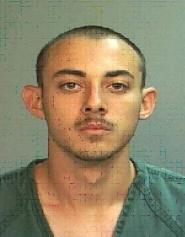 The authorities investigated many leads in the months that followed, including evicting one of Darlene's previous renters. The police also looked at a friend of the victim who had expressed interest in hurting her, but additional inquiry exonerated both of them. As a result, the case remained unresolved for a few days before April's call provided the opening needed by detectives. By the way, three months after the murder, April called her brother Jonathan and suggested that her ex-boyfriend Brian Landry might be the murderer.
Jonathan called the police right away since April seemed upset on the phone, and they learned that Brian had been in contact with his ex-girlfriend in the days preceding Darlene's murder. The police then devised a way to sneakily obtain Brian's DNA, and when the sample was delivered to the lab, it turned out to match the DNA recovered at the crime scene. Due to their conviction that Brian was guilty, the police detained him and questioned him about his relationship with Darlene.
Facing the evidence, Brian changed his mind after originally denying his role in the crime. Brian admitted to the murder, but he maintained that April had requested him to kill her mother and that he had been wearing all-black attire when the crime was committed. On top of that, a handgun that matched the murder weapon was discovered during a search of Brian's home. As a result, the police swiftly detained Brian Landry and April Saddler for their involvement in the crime.
Where Are Brian Paul Landry and April Saddler Now?
Brian defended his innocence and entered a not guilty plea when he was called to testify in court. However, the jury ultimately found him guilty of first-degree murder and conspiracy to commit murder, and in 2012, he was given a sentence of 25 years to life in prison. On the other hand, April was charged as a juvenile and was sentenced to stay in jail until she reached 25 despite entering a guilty plea to all charges. Even though the programme indicated that April Saddler was released from prison in 2017, it appears that she is still a California resident. Brian will be available for release in 2026 and is now doing his time at the California Men's Colony in San Luis Obispo County, California.