The focus of TLC's "90 Day Fiance" is on US citizens who have fallen in love with foreigners. The popularity of the series, however, resulted in a number of spinoffs, such as '90 Day Fiance: Before The 90 Days,' which details the days before the foreign spouse is granted a K-1 visa and can enter the country.
Nevertheless, despite the conditions, it is fascinating to see how each couple handles the various cultures, lifestyles, and habits while working towards the same objective of starting a family. Similar to this, season 6 of 90 Day Fiance: Before The 90 Days introduces us to David, a US citizen, and Sheila, his lover from the Philippines. They appeared to be really committed to maintaining their relationship, which is interesting, but given the challenges they are currently facing, let's find out if they are still together.
David and Sheila's 90 Day Fiance Journey
David, a 42-year-old native of Omaha, Nebraska, said he was born deaf. He fought against all difficulties to live a normal life, but he wouldn't let his disability rule his life. Unfortunately, David's upbeat nature did not translate into a stable love life because his prior girlfriend had cheated on him before she broke up with him. Because of this significant setback, he avoided romance and love for a while, but he soon came to the realisation that he wanted someone who would accept him for who he was and even build a family with him. He did so after discovering Sheila's profile on an online dating reality site.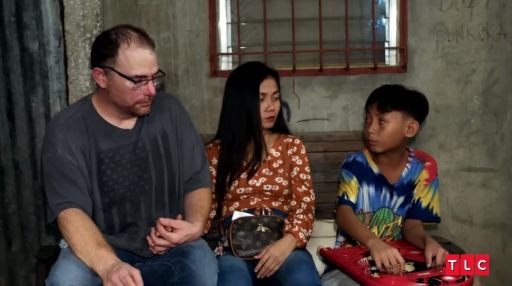 It's interesting to note that Sheila, who lives in Cebu, Philippines, has likewise been deaf since birth, while never really being able to master American Sign Language. She had also experienced bad luck in love, since her ex-husband abandoned her and their children. Since then, the native Filipino has worked arduously to support her family while doing her best to be a great single mother. So when she met and fell in love with David, she was ecstatic because she thought he might help her parent her child well.
When David and Sheila finally got to meet in person in the Philippines, they were overjoyed and eager to get married. But as the show depicted the couple's communication issues, a few specks of trouble soon surfaced. Sheila primarily communicated with David via text in English even though he was a highly skilled user of American Sign Language.
Sheila was yet compelled to type down her responses on her phone so that David could read them directly now that they were face to face. The native Filipino was further upset to see that David did not have similar communication problems with his ex, who was familiar with ASL. Sheila actually felt very insecure since she didn't speak sign language, and at one point she questioned whether David would prefer the sign language interpreter they had hired over her.
David visited Sheila's house and was horrified by the living situation, which led to additional problems. It was clear that her family wasn't ultimately resilient, and the American man said that the difficulties they had to confront on a daily basis devastated him. On the other side, David said that Sheila's son's apparent disapproval of the Omaha native might jeopardise their future as a couple. Nevertheless, he made every effort to win over the family of his fiancée and left the outcome of the rest to chance.
Are David and Sheila Still Together?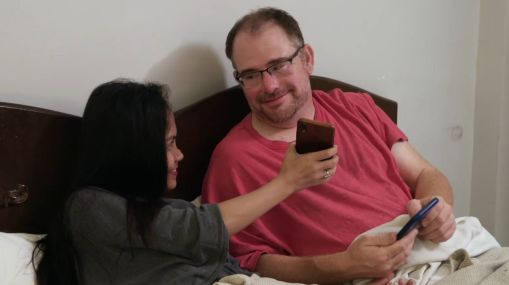 David and Sheila keep a fairly low profile when it comes to dating and haven't shared many details about their relationship's current state. However, while they were on the show, they both seemed to be very committed to one another, and he even indicated he could envision a future with the Filipino.
But even though Sheila had insecurities, her love for David was evident when she choose to deal with her concerns in private rather than argue with her boyfriend. Her actions also shown that she held him in high regard and was willing to make sacrifices to maintain their relationship. As a result, we think David and Sheila are still together given their commitment to striving for a brighter future.
Our Team DCS includes 5 different writers proficient in English and research based Content Writing. We allow them and encourage them to follow the Entertainment news all day long. Our posts, listicles and even the exclusives are a result of their hard work.