Deadpool 3 : Is It Happening? What's The Release Date, Cast And New Plot?
Deadpool 3's release date is still unknown (sorry, dudes), but Marvel is working diligently to integrate the Merc with a Mouth into the MCU.
The threequel was once reported to have writers Wendy Molyneux and Lizzie Molyneux-Loeglin from Bob's Burgers. However, it now appears that the writers of the first and second films, Rhett Reese and Paul Wernick, are also writing the third film.
Ryan Reynolds hinted that production will begin on the film in 2022 in August 2021, while Kevin Feige, the head of Marvel Studios, revealed that the company has a target release date in mind for Deadpool 3 in the same month.
Despite this, the third movie still doesn't appear to be any closer to starting production as 2022 draws to a close. Shawn Levy, who previously worked with Reynolds on the films Free Guy and The Adam Project, is now in charge of directing it.
However, Deadpool 3 is coming, so in light of that, here is all the information you require regarding Deadpool's MCU debut.
Deadpool 3 potential release date: When will Deadpool 3 be released?
As was already established, Marvel Studios has acknowledged the existence of Deadpool 3, although a release date has yet to be set.
The lack of a confirmed release date may be the result of alterations made to the threequel's script behind the scenes. The threequel was originally going to be written by Wendy Molyneux and Lizzie Molyneux-Loeglin, who wrote Bob's Burgers, but that doesn't seem to be the case now.
The writers of the first two films, Rhett Reese and Paul Wernick, are now at work on Deadpool 3, according to The Hollywood Reporter. It's unclear if they are using the old script or if they are starting from fresh.
Although Shawn Levy is currently directing the third picture, it's unclear if production will begin in 2022 due to his hectic schedule with Stranger Things and other endeavours.
All very true. Cannot wait to rest when I'm dead . Till then, though: let's GOOOOO! https://t.co/NiKbwewAzp

— Shawn Levy (@ShawnLevyDirect) March 12, 2022
Although Reynolds had hinted that the movie would begin production in 2022, he also made it known in October 2021 that he was taking a short sabbatical from acting. We are less likely to see the movie in 2023 as a result.
Deadpool 3 might be scheduled for one of Marvel's four 2024 release dates, which are February 16, May 3, July 26, and November 8. We should know more once a more exact start date for filming has been determined.
Deadpool 3 cast: Who's going to be in Deadpool 3?
If there is one thing you can be sure of in life, it's that Ryan Reynolds will return as Wade Wilson in Deadpool 3. We'll have to wait and watch whether anyone else joins Reynolds as no one else has formally announced their participation.
As he was allegedly on the billboard, Marvel fans had assumed he would appear in Doctor Strange 2, but that never happened. Reynolds technically already appeared in an MCU advertisement alongside Korg from Thor: Ragnarok.
With the X-Force squad, introduced in Deadpool 2, we met a variety of new heroes as well. Although some didn't live long enough, we might see characters like Cable (Josh Brolin) and Domino (Zazie Beetz) again.
Beetz isn't so confident she'll return, though, having stated in March 2021 that she hadn't heard anything about a role and still hadn't as of March 2022 (a full year later).
If we see the X-Force again, perhaps with Peter (Rob Delaney) along for the ride, Colossus (Stefan Kapii), Negasonic Teenage Warhead (Brianna Hildebrand), Yukio (Shioli Kutsuna), and Russell (Julian Dennison) will likely complete the crew.
Although it's unlikely that characters like Zeitgeist (Bill Skarsgrd) and Shatterstar (Lewis Tan) will appear in Deadpool 3, superheroes frequently outlive their mortal enemies in comic books, so it's never a guarantee.
Due to a Tweet exchange between Reynolds and Leslie Uggams, who plays Blind Al's roommate, we can pretty reasonably assume that Blind Al will be making a comeback.
Vanessa, Deadpool's girlfriend, is one character who has already escaped death in the franchise (if Deadpool 2's post-credits sequence is canon), and it's safe to assume that she'll return for the sequel as well, though Morena Baccarin hasn't yet confirmed anything.
Fans had complained that the sequel "fridged" Vanessa because she didn't get much screen time. She had previously justified this. I absolutely was unhappy that I didn't have much to do since I really loved the character so much, she said, adding that she could see why people felt that way.
The entire arc of his character in the movie is set into motion by what happens to my character, but after viewing the movie and reading the script, it felt like such an emotionally pivotal role in the movie.

However, prior Easter eggs have suggested that Mr Sinister would end up being the main antagonist in Deadpool 3, thus the Merc with a Mouth may find himself fighting to defend her in addition to his other duties.
If not, Deadpool 2's chopped cameo from characters like Omega Red in the scene set in the Ice Box Prison may offer another indication of the franchise's direction.
We won't be too concerned if TJ Miller, who portrayed Weasel in the first two films, decides not to return because he'd "rather they didn't" produce a third film.
Will Ryan Reynolds and his antagonist Hugh Jackman ultimately make an appearance together on screen? Simply put, we are unsure.
Chris Hemsworth, who collaborated with Reese and Wernick on Spiderhead, might be persuaded to appear as Thor if they return as writers for the film. "Oh man, if he did, we could most definitely not discuss it. But it would be so nice, "Teased by Reese.
Deadpool 3 plot: What will Deadpool 3 be about?
"Looking to go in a whole different route" is how Reynolds described the threequel, and he added jokingly: "Often, they reboot or modify a character maybe like four movies too late."
Deadpool 2 teaser, 20th Century Studios, Ryan Reynolds as Deadpool, and Karan Soni as Dopinder the taxi driver
Despite the fact that the threequel's initial director claimed it didn't require a R certificate to be fantastic, the film will indeed be classified R, so don't worry about that. Deadpool has "established" itself as an R-rated franchise, Feige stated in February 2021.
Reese and Wernick assured that the threequel wouldn't be "Disney-fied" after they joined the project.
"They will let Deadpool to be himself, you know? It's not as if they could point to a specific joke and say, "You know, that's too far." Although nothing but support has been provided up to this time, "confident Reese
It's unknown how the MCU link of the film will affect the story's continuity with the original two films, or if it'll essentially be a soft reboot. Does this imply that Deadpool 3 will have a bigger emphasis on time travel?
When we last saw Negasonic Teenage Warhead, she was repairing Cable's time machine so that Deadpool could make up for bad but hilarious professional decisions made by Ryan Reynolds in the past.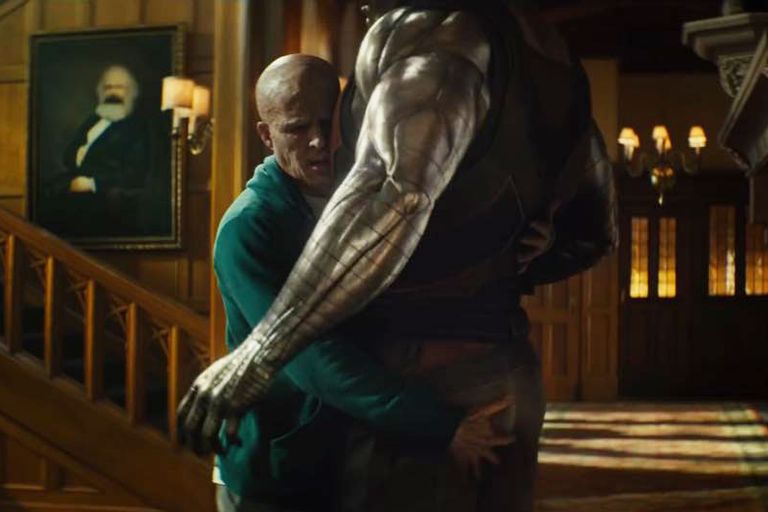 According to a Reese plot tease, the third Deadpool movie will explicitly confront the fact that he is now in a whole different reality than before rather than retconning his MCU position.
"For fish out of water, it's a fantastic chance. The protagonist of a film is a psychotic named Deadpool. It's easy to plop a crazy into a highly rational world. It will be a lot of fun, "Reese took note.
Deadpool 3 trailer: When will the Deadpool 3 trailer arrive?
There won't be a trailer for the third movie for some time, we're afraid, as filming hasn't even started yet. Reynolds will undoubtedly have a hilarious social media post prepared for when it eventually begins filming, though.
You can watch Deadpool and Deadpool 2 right now on Disney+.