20 Thriller Web Series In Hindi That Kept Us On Hook
In India, many of the first digital programs were comedy-based. Crime thrillers, on the other hand, have emerged as the new favorite genre of the general public and OTT platforms, thanks to shows like Sacred Games, Mirzapur, and others. Heartbreaking murder mysteries with stories that will send shivers down your spine are being delivered by web programs from India. So, if you, like us, are a thriller fanatic in desperate need of a binge-watch, we'll make it simple for you.
The following is a list of the top 20 thriller-themed web series in Hindi that have raised the stakes:
Breathe Into The Shadows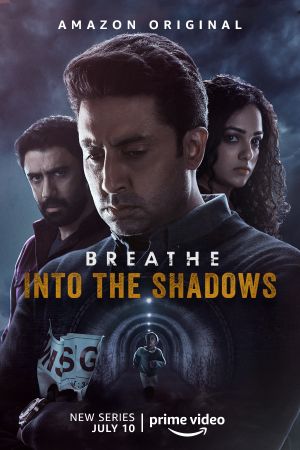 Breathe Into the Shadows is an Indian crime thriller web series starring Abhishek Bachchan, Amit Sadh, and Nithya Menen. This Hindi web series drama premiered on Amazon Prime Video on July 10th, 2020. Breathe was directed by Mayank Sharma and produced by Abundantia Entertainment.
Broken But Beautiful 3

Following two successful seasons, the third season, Broken But Beautiful, premiered on May 29, 2021. In the film, Sidharth Shukla plays a struggling theater writer and director. Sonia Rathee, who comes from a wealthy family, plays Rumi Desai. The first and second seasons were released in 2018 and 2019, respectively. There are three seasons in all, each with 31 episodes.
Chakravyuh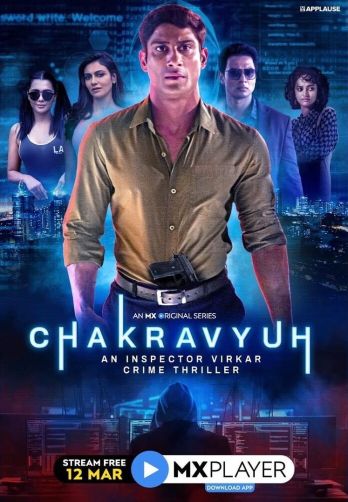 Virkar is a murder mystery based on Piyush Jha's book Anti-Social Network. Inspector Virkar is the third book in his Inspector Virkar series. Pratik Babbar portrayed Inspector Virkar in the film. The show also features Simran Mundi, Ruhi Singh, Ashish Vidhyarthi, Shiv Pandit, Gopal Dutt, and Asif Basra.
Criminal Justice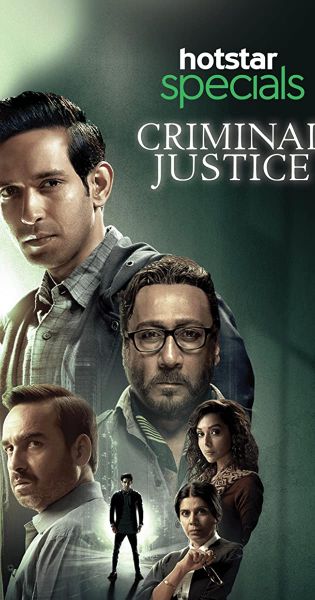 An unusual story was told by a cab driver and his passenger. The show is based on a British serial in which 'criminals' are apprehended who may or may not have committed the crime. Criminal Justice will have many more seasons based on the buzz surrounding the Indian remake. The first, on the other hand, is terrifyingly good in and of itself. The show follows Vikrant's character Aditya, who is accused of killing his passenger after having a one-night stand while under the influence of drugs.
Delhi Crime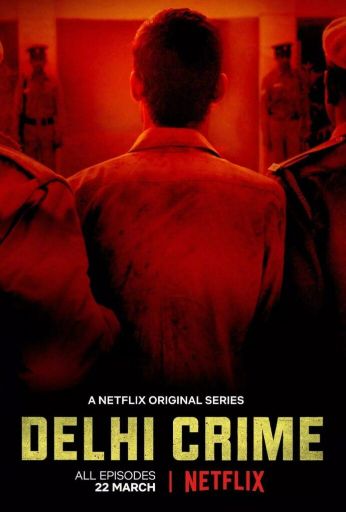 The plot revolves around the investigation of a girl from south Delhi who was sexually raped and murdered. DCP Vartika Chaturvedi was in charge of the investigation. The Web Series won the Outstanding Drama Series category at the International Emmy Awards in September 2020. Rasika Dugal, Aakash Dahiya, Adil Hussain, Rajesh Tailang, and Denzil Smith perform alongside Shefali Shah.
Grahan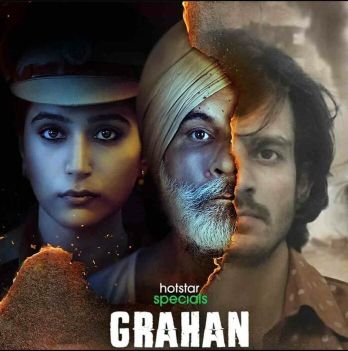 Amrita Singh (Zoya Hussain), a female IPS officer, investigates the 1984 anti-Sikh riots in Bokaro, which were linked to her father, who was a key suspect in the unrest. The drama is based on Satya Vyas' novel Chaurasi. The Director successfully presented two timelines, 1984 and 2016, in a captivating Web Series with a terrific storyline in the TV Series. Wamiqa Gabbi portrayed Manjeet Kaur Chhabra aka Manu. The show will be released internationally on June 24, 2021, by Disney+Hotstar.
Hello Mini 2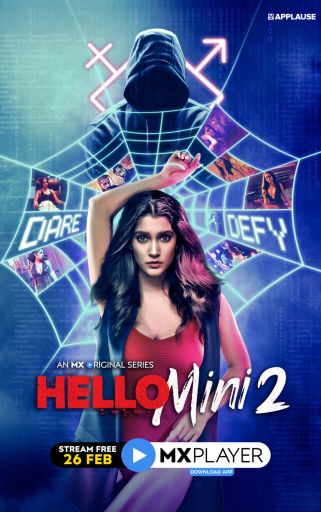 Rivanah Banerjee, better known on the program as Mini, was stalked by an unnamed mute, faceless stalker, played by Anuja Joshi. The Hello Mini crew returned for a third season in April 2021, following two successful seasons. It is one of India's most popular online series.
Hello Mini 3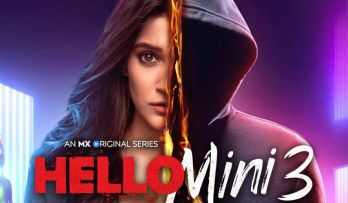 Hello Mini 3 is the franchise's third installment. When this Romantic Suspense thriller is published on film, the audience is always intrigued. Because of her amazing appearance and great acting ability, Anuja Joshi has a large fan base. The writing by Anand Sivakumaran and Akshay Vishwanath, as well as the direction by Faruk Kabir, gave the show's essence. Rivanah, a 22-year-old female character, is played by Anuja.
Inside Edge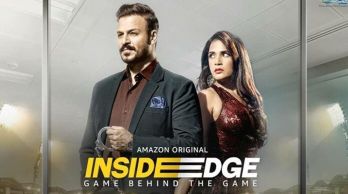 The show focuses on the Indian Premier League and the politics that surround it. The series demonstrates that cricket is about more than simply a spectator sport; it's also about sex, money, betting, and power. Richa Chada, Siddhant Chaturvedi, Tanuj Virwani, Vivek Oberoi, and Angad Bedi appear in the series.
Love Scandals & Doctors

LSD (Love Scandals & Doctors) is a show created by Ekta Kapoor's Balaji Telefilms about five medical students who are interns at one of the world's best teaching hospitals. Later in the show, they discover the horrifying truth about a crime scene. There are 15 episodes in the series.
Maharani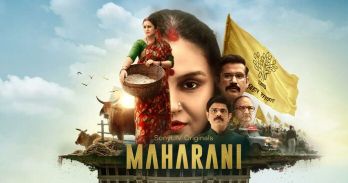 Huma Qureshi, who plays Rani Bharti in the TV series, is profiled in Maharani. The show dives at the challenges she faced on her way to becoming Bihar's chief minister. The show features Huma Qureshi, Sohum Shah, Amit Sial, Pramod Pathak, Kani Kusruti, Inaamulhaq, Vineet Kumar, Tanu VIdhyarthi, and Harish Khanna.
Mirzapur

Mirzapur is an Amazon Prime original film about drugs, guns, and chaos. It focuses on the mafia dons' control and dominance in Uttar Pradesh, as well as their competition and criminality. Pankaj Tripathi, Ali Fazal, Vikrant Massey, Shweta Tripathi, Shriya Pilgaonkar, and Rasika Duggal appear in this Indian web series, which was mostly shot in Mirzapur and other regions of Uttar Pradesh. This is a one-of-a-kind performance.
Nail Polish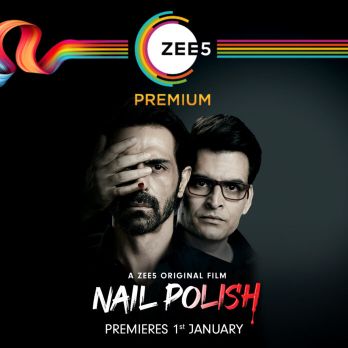 Arjun Rampal and Manav Kaul star in Nail Polish, a crime thriller in which they both shine. The story revolves around an activist suspected of murdering two small children by rapping them. This is a unique concept. The show's writing is exceptional. Bugs Bhargava Krishna directed and wrote the show, and Deep Metkar filmed the cinematography.
November Story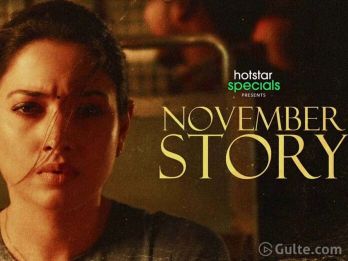 Tamannaah plays Anuradha Ganeshan, an ethical hacker who works on a contract for the Crime Records Bureau in this murder mystery. Her mission is to find the main antagonist, Kulandhai Yesu (Pasupathy M.). Vivek Prasanna, who also plays Tamannaah's best buddy, plays Malarmannan. G.M. Kumar plays Ganesan, Anuradha's (Tamannaah) father, a mystery author. There are seven episodes in total. The show was originally produced in Tamil, however it has since been dubbed in Telugu and Hindi.
Raikar Case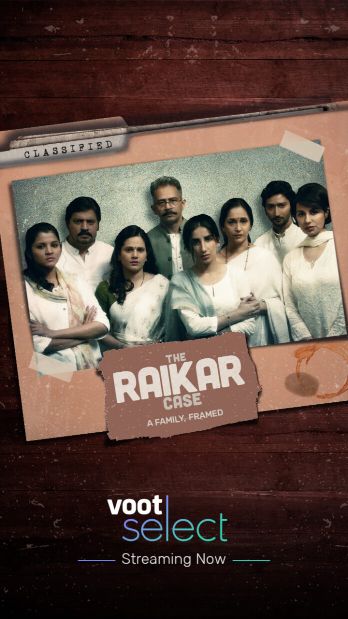 Voot Select has published Raikar Case, an Indian Thriller Drama Crime Web Series. The internet serial revolves around the death of a teenager from the "Raikar's," a powerful family. As the plot progresses, dark family secrets emerge from nowhere, and the show becomes increasingly riveting by the finale.
Sacred Games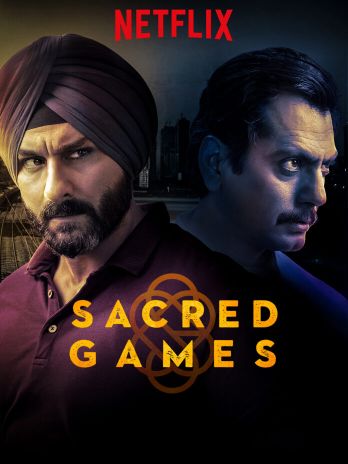 Ganesh Gaitonde, Inspector Sartaj Singh, and Guruji are characters from the show Sacred Games, in which Gaitonde returns after a 16-year absence. Then he asks the good inspector Sartaj Singh to help him save his beloved Mumbai. The casting and story of Sacred Games have been appreciated by critics and spectators alike. In 1996, Vikram Chandra won the Commonwealth Writers Prize for his work Sacred Games.
Special Ops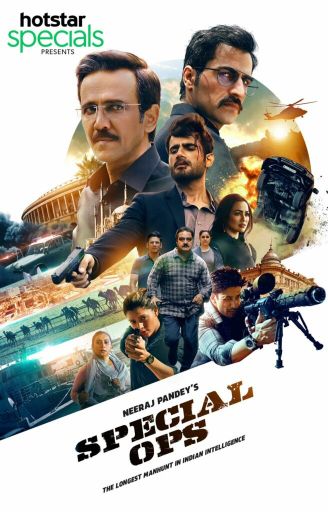 The plot follows the mission of India's RAW 5 agents, who have been charged with tracking down a terrorist responsible for a blast in India. Himmat Singh (Kay Kay Menon) and his companions Fariiq Ali (Karan Tacker), Abbas Sheikh (Vinay Pathak), Bala (Vipul Gupta), and Ruhani Sayed lead the trip (Meher Vij). Neeraj Pandey conceptualized, co-wrote, and directed the show.
The Family Man 2

Manoj Bajpayee faces two foes in the second season of the show: ISIS terrorist Sajid Ghani and Rajalakshmi Sekharan, dubbed Raji, the queen of the southern rebel group. This season has gotten better reviews from reviewers and fans than the first. The first season's IMDb rating was 8.8/10, while this season's is 9.2/10. (It's one of the best.)
The Married Woman

The Married Woman is a film about two young ladies who want to be free to enjoy their lives. The story takes place in 1992, the year of the notorious Babri destruction. Ridhi Dogra plays Astha, a homemaker, and Monica Dogra plays Peeplika, an opinionated woman who desires to break away from society's rules.
Undekhi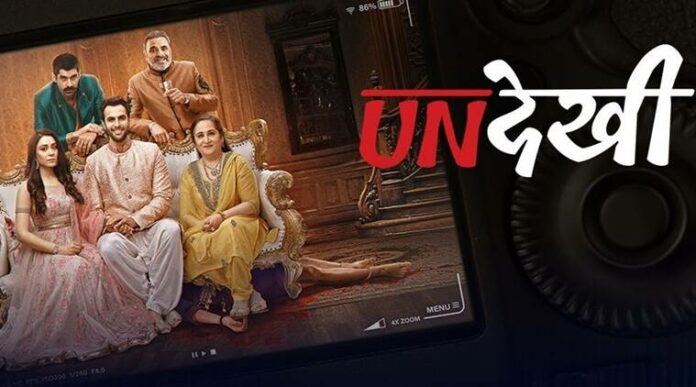 This Web Series was created by Sidharth Sengupta, who also co-wrote it. DSP Barun Ghosh (Dibyendu Bhattacharya) investigates the execution of a police officer in the Sunderbans in this film. The story also features two socioeconomic groups: the powerful and wealthy, as well as the oppressed poor. Undekhi is a web series with ten episodes. Surya Sharma, Harsh Chaya, Ayn Zoya, and Ankur Rathee feature alongside Dibyendu in the show.