Novak Djokovic of Serbia has Just defeated Greece's Stefano Tsitsipas in the finals to claim his second French Open title.
The Greek Stefanos Tsitsipas faced off against the Serbian Novak Djokovic in the 2021 French Open men's single final at the Roland Garros stadium on Sunday. For the 22-year-old Tsitsipas, it was his first Grand Slam final; for Djokovic, 34, his 29th
. Grand slam final. With this win, Djokovic became the first ever player in the Open Era (since 1968) to win all the grand slams at least twice.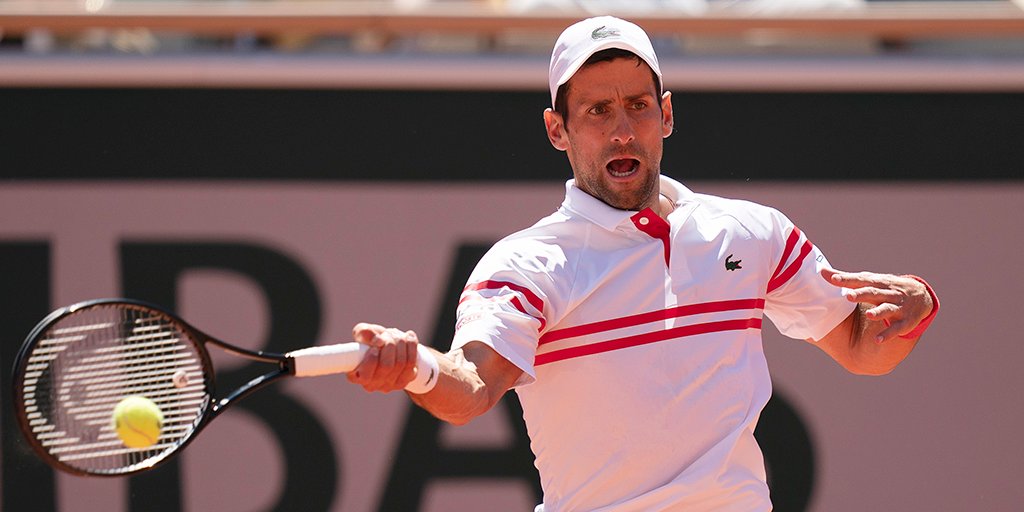 Had Tsitsipas won the French Open final , it would have made him the youngest Grand Slam men's champion since 2009, as well as the youngest French Open men's champion since Nadal won it at the age of 19 in 2005.
But Djokovic, after defeating Rafael Nadal in the semifinal, went on to win his seventh title in a span of 11 Slams and his 19th overall, beating Tsitsipas 6-7(6), 2-6, 6-3, 6-2, 6-4.
A dream realized again

Congrats, @DjokerNole!#RolandGarros pic.twitter.com/ICrDEo1CBS

— Roland-Garros (@rolandgarros) June 13, 2021

After adding the French Open to his Grandslam tally, Djokovic has another chance at the Career Grand Slam.
Djokovic made a comeback in the third set, winning it 6-3 with ease. It was also the first set in the match where Djokovic took the lead and managed to maintain it. Earlier, Stefanos Tsitsipas took a two set lead over the world number one Novak Djokovic. While he was made to toil in the first set, the second one was comparatively straight forward as the world number five won it in around 30 minutes. Everyone was glued to their seat when the French open scoreboard read 6-2 in Tsitsipas' favour. Overall, we have seen some fabulous level of tennis so far in the match with the fifth seed going toe-to-toe with the world number one. Both players have covered their court brilliantly and played some smart tennis.
As of Now with 19 Grandslams Djokovic stands 2nd only next to Nadal and Federer (both at 1st with 20 Grandslams)