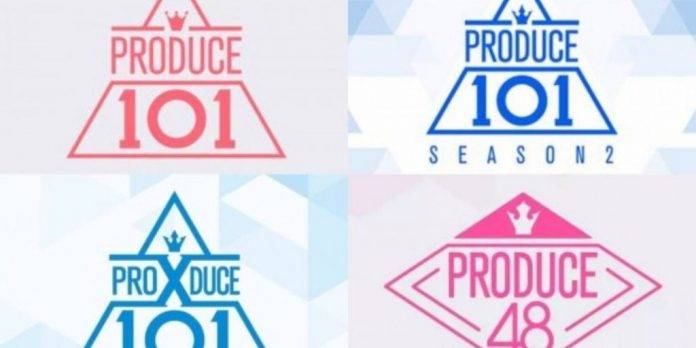 Updated : 'Eliminated Contestants of Produce 101' Where Are They Now?
Reality television is the entertainment industry's lifeblood. Adding a layer of music to the flair might make this environment even more addictive. Reality television shows that make or break musical performers have a large following and have thrived for many years. With shows like The X Factor and Eurovision, the western world is growing in this field. The Asians, on the other hand, have taken possession of the concept by adding their own spin. Produce 101 from South Korea is an excellent illustration of this.
Produc 101 is South Korea's version of musical television. This wacky series' core notion is very straightforward. The entire industry is combed through to find the top 101 idols with the most potential for success. These competitors are chosen from all of South Korea's entertainment agencies. When it comes to picking the players, one cannot play the fame game, and the tables can turn at any time!
Throughout the episodes, the contestants compete against one another in a variety of challenges. To bring out their finest side in every part of music, they are put through rigorous training, team activities, and solo stages. Finally, 11 of the top-ranked contestants are crowned winners and given the opportunity to debut as the next big K-POP group!
Produce 101:
Mnet Entertainment is primarily responsible for 'Produce 101.' Produce 101 has four seasons that have been released as of 2022. Each season has a new wave of talent and is extremely entertaining! The first season's objective was to find the most gifted female K-POP idols. In the second season, however, the roles were inverted, with Produce 101 tasked with finding the diamonds among the male idols. Anyone who has seen Produce 101 knows the catchy theme tune, "Pick me and Nayana!"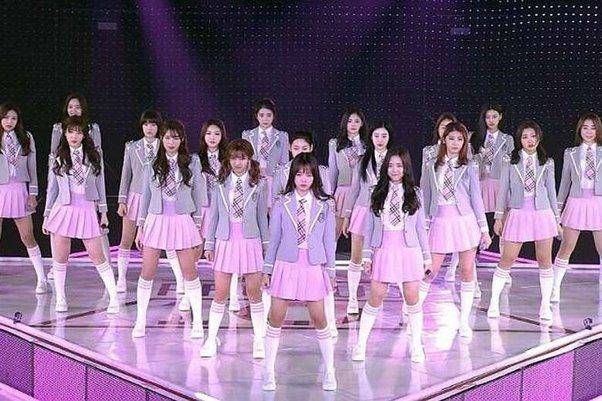 Fans are introduced to the top 11 contestants from each season as a group who will continue to develop music together for the remainder of the year. Various agencies will be free to scout them and sign them under their records when this contract expires. Former hit groups such as I.O.I. and Wanna One are a result of 'Produce 101's massive success. Every season's victors are lavished with time in the spotlight. The story of their success goes all the way to Korea's borders, and they are well-known. Today, though, we'd like to focus on those idols who, despite their immense potential, were unable to make the cut. Here's a list of the 'Produce 101 Eliminated Contestants' and what they're up to now!
Ham Wonjin (Season 4)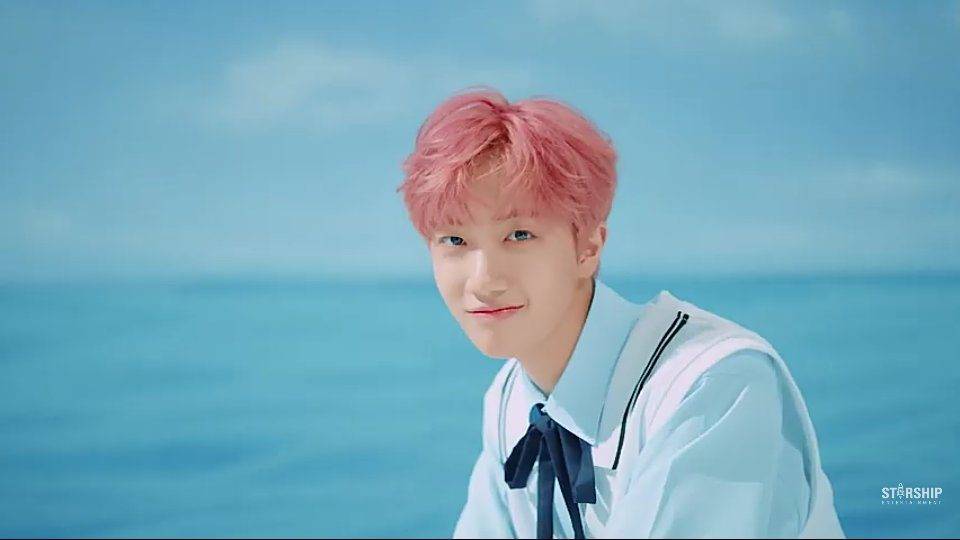 Ham Wonjin is another Korean star who just avoided being added to the list of 'Produce 101' contestants who were eliminated. When he left the show, his final ranking was #16. When Ham Wonjin was a participant on the show, he officially represented Starship Entertainment.
He's still shining his light on Starship entertainment. In 2020, Ham Wonjin joined the up-and-coming rookie boy group Cravity. As the vocalist of Cravity, he appears to have finally found his niche and is thriving. His abilities do not stop there; he is also reported to be conversant in Japanese. Wonjin has also acted in a few Korean dramas and looks up to Park Jimin for inspiration. This stems from his time as a trainee with Bighit Entertainment, which is now known as HYBE.
Wonjin has a charming personality with a lot of room for development. We hope he will make his imprint with the help of his fellow members and his natural talent, and his status as a 'Eliminated participant of Produce 101' will be a thing of the past!
Han Hyeri (Season 1)

Han Hyeri came within a hair of winning the race. She was added to the list of 'Produce 101 contestants who were eliminated' after a close call. In the inaugural season of Produce 101, Han Hyeri was ranked #12. We can only image how distraught she must have been.
Leon Entertainment came in to provide a new option for such distressed fans. Under the name I.B.I., Leon organized a girl group consisting primarily of idols who did not make the top 11 in season one.
The group, however, split up after a year and are now on separate paths. Hyeri participated in a number of other survival and reality shows. However, following a string of failures, she has recently signed up to launch her career as a soloist!
Jeon Soyeon (Season 1)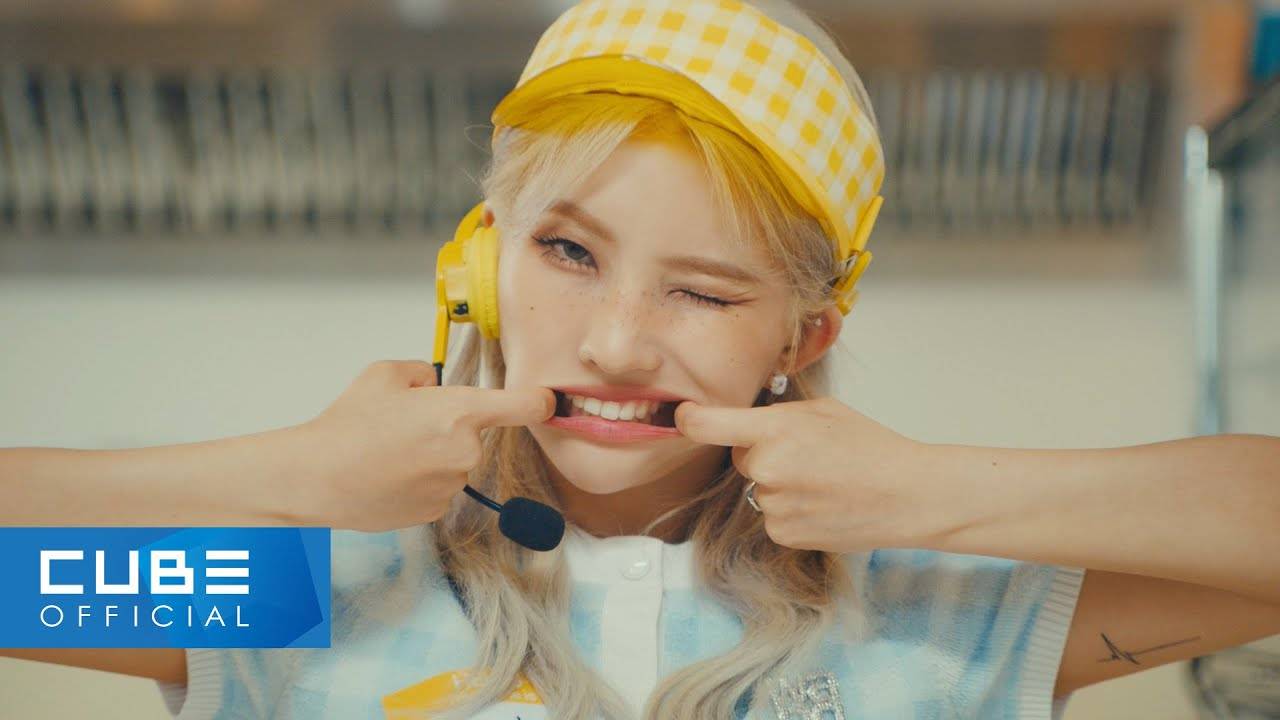 There's a lot to say about Soyeon's current name and celebrity. She was, however, a 'Eliminated contestant from Produce 101' a few years ago. Soyeon said her goodbyes to the show with a season-ending ranking of #20. Soyeon is now one of the most well-known Korean girl groups in the country.
She also came in third place in Mnet's unpretty Rapstar 3 competition. In 2017, she released her solo single Jelly as a result of this. She was unveiled as the leader of the six-piece girl group G-idle barely one year later. Jeon Soyeon has one of the most distinctive rap styles, which sets her apart from her peers. She has appeared in a number of collaborations, including K/DA. Dessert, a collaboration with HYO, propelled her to the top of the charts!
Jeon Soyeon is one of the most popular idols of the recent age, with a long list of achievements. Her aggressive nature, combined with her bold raps, has allowed her to completely dominate the market. Her picture-perfect face and beautiful features are the cherry on top.
That concludes the 'Produce 101 Eliminated Contestants' and their current standing. We feel that their prior failures served as stepping stones to their current success. They must not be assessed only on their titles, especially given the reality shows' frequently unjust voting and selection methods! Keep an eye out for additional information!
Kim Samuel (Season 2)
South Korea's sweetheart is Kim Samuel! The 20-year-old beauty is a true prodigy. He has been interested in music since he was in middle school. Kim Samuel received Pledis Entertainment's training and was poised to make her debut as a member of the amazing group Seventeen. However, due to his young and vulnerable state at the time, he was unable to do so. Soon after, he joined Brave Entertainment and appeared as a competitor on Produce 101 Season 2.
Despite having exceptional dance and singing abilities, he was not fortunate enough to obtain a high enough position. Kim Samuel finished 18th in the finals and was thus labeled a 'Eliminated Produce 101 participant.' Do not be discouraged, however, as this was only the beginning of his solo career! Samuel has three solo albums to his credit and has acted in Korean dramas such as Sweet Retribution and Revenge Note 2. He is claimed to have secured an exclusive contract with Big Planet Mode in 2022 to develop his solo career. Make a beeline for the hottie on tik-tok!
Park Jinny (season 3)
Park Jinny embodies the emergence of the underdog perfectly. When she was ousted from the competition with a ranking of #69, she became one of the 'Eliminated Contestants of Produce 101.' She has, however, earned her place in the spotlight and is back with a bang!

Park Jinny was unveiled as the first member of Vine Entertainment's Secret Number girl group. She had previously released original songs on platforms such as Soundcloud. Even as an individual trainee, her music's genuineness earned her a berth in Produce 101. Who dis? The girls released their first digital single in March 2021.
The video for the song has received over 43 million views on YouTube and has some stunning images. Park Jinny is a source of inspiration for many people and is a living example of never giving up! Her dedication and tenacity have put her background as a 'Eliminated Produce 101 contestant' in the past! You may listen to her debut track right now!