Explained : What Happened To Ellie In You Season 3: Did Joe Forgot About Ellie?
Joe Goldberg (Penn Badgley) follows through on his pledge to send Ellie Alves (Jenna Ortega) money in the early episodes of You season 3, only to forget about her later. Joe realizes his commitment to Ellie even after settling down in Madre Linda with Love and their son Henry, but due to a lack of resources, he has resort to other means of obtaining money, which leads him to meet Marienne (Tati Gabrielle). Joe, on the other hand, appears to forget about Ellie after landing a job at the local library. And, while it may appear to be a plot hole, it's actually a representation of his growth in Season 3.
Following the events of the You season 1 finale, Joe (now Will Bettelheim) relocates to Los Angeles in pursuit of a fresh start, where he meets Ellie and Delilah Alves (Carmela Zumbado), who are eventually caught up in Love Quinn's (Victoria Pedretti) deception. Given his history, Joe's decision to safeguard Ellie and move her away before Child Protection Services tracked her down and put her through the same system that he had been through. And, in Joe's twisted morality, his almost paternal sentiments for Ellie were an indication of the humanity that remained within him.
Joe's desire to be better is one of the primary themes of You season 3, and while this includes rejecting the next-door neighbor and cleaning up Love's messes, it also includes keeping his pledge to Ellie. Joe seemed to have no trouble keeping his word and has continued to send her money in the months since he moved to the suburbs. Joe returns to his patterns as he grows tired of the suburban dress-up his pretend happy life with Love represents, and the monster within him grows anew. As part of that retreat, which Joe interprets as him embracing his personal liberties (of expression and identity), it becomes clear how easily he may abandon Ellie, and his duties to pay her money vanish from the third season of You.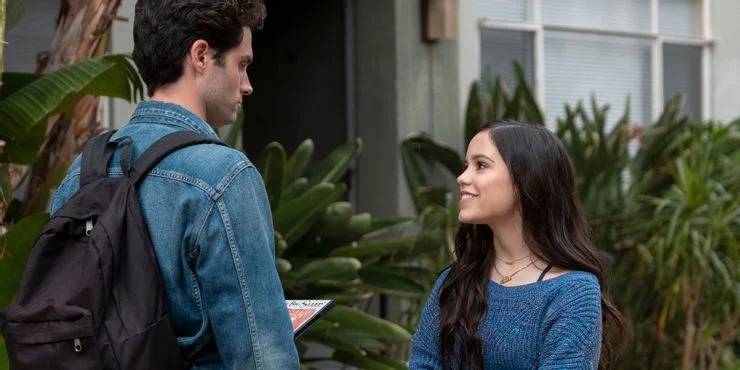 Joe felt horrible for taking away Ellie's role model and guardian, while not being directly involved in Delilah's death, and sees in her a potential repetition of his own past in the system. As a result, sending Ellie money is his means of assuaging his guilt, as well as meeting Joe's need to protect women, which he no longer believes Love can provide, given her erratic behavior. When he finds a new target in Marienne in You season 3, he fully embraces his dark side and shifts his objectives, and it's no wonder that Joe forgets to send Ellie money. He just does not have the time or motivation to steal and repair rare books for profit because he is preoccupied with constructing a future with Marienne, who would be a victim of the theft in any case. Whatever nice guy persona he is intended to project is no longer significant, because beneath it lurks the same troubled monster who only acts in his own self-interest.
Joe may have squandered his chance at becoming a good person by failing to honor his financial obligations to Ellie, but it serves as a fair reminder that he is no longer redeemable. Unfortunately, Ellie is merely a pawn in his quest to atone, and he reveals his true colors when he forgets to pay her money. Joe finds another target to be inebriated with wherever he goes, and no amount of shame can conceal that need, especially since he always gives in. Only time will tell if this cycle continues in You season 4 at this point.