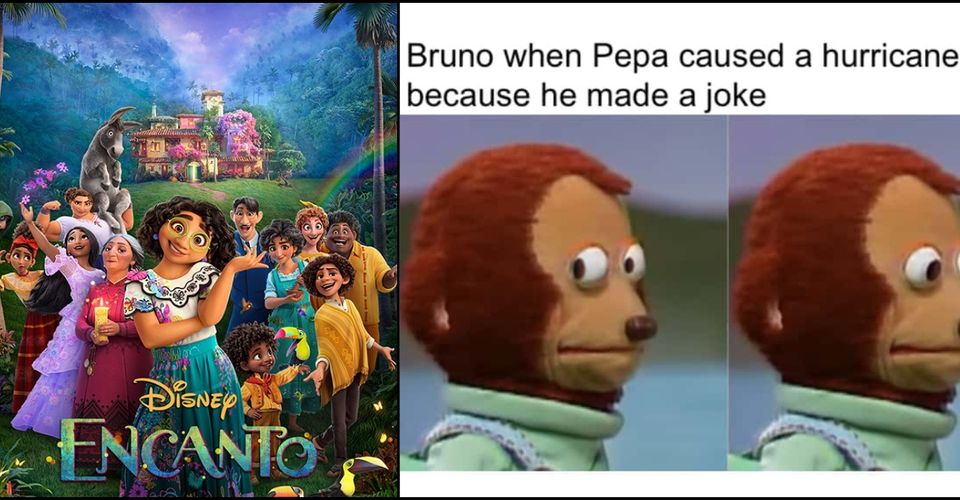 10 Hilarious Encanto Memes You Didn't Know You Needed In Your Life
Encanto captivated audiences and won't let them go; the music and themes have remained ingrained in audiences' thoughts. The tale of the Madrigal family, who struggle to maintain their connections as their home is falling apart, is engaging and realistic. Fans instinctively did what they do best and turned to the internet to create memes as a result.
These Encanto memes, which make fun of the movie's many fans' favourite songs, characters, and quotations, are currently the funniest ones available.
A New Queen Has Been Crowned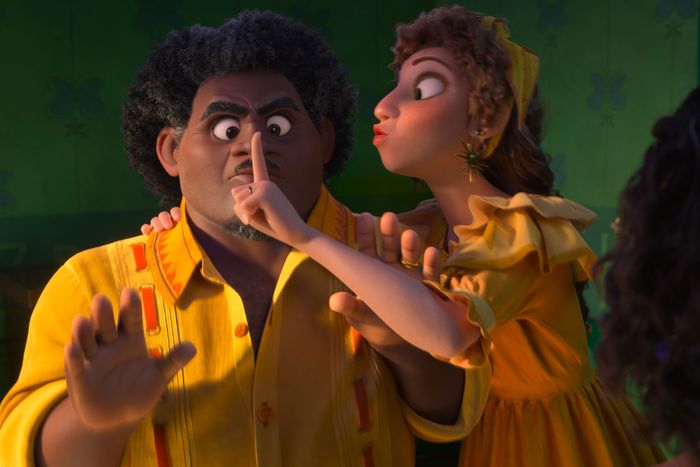 With "Let It Go" and "Do You Want To Build A Snowman" bubbling just beneath the surface, the movie Frozen has maintained its position at the forefront of the cultural zeitgeist ever since it was released. However, given how popular "We Don't Talk About Bruno" and "Surface Pressure" are on TikTok, Lin Manuel Miranda's most recent song might win out.
As one of the best family-friendly, magical films released in the past ten years, Encanto perhaps placed Frozen in its tomb.
Bruno's Abilities

In the town where Encanto is based, there seems to be a lot of misunderstanding on what Bruno is in charge of. Every negative thing that ever occurs is blamed on him by the town's residents and his family, especially if he has made any comments about it beforehand.
Fans of Encanto, however, seek Bruno's justice and want everyone to understand that just because Bruno saw the future, it doesn't make it his fault. The death of the fish in question has nothing to do with Bruno or his talents, which revolve around predicting the future rather than directing the life and death of fish. However, it's possible that Bruno foresaw the fish's demise.
Camilo Speaks The Truth
Nobody:
Camilo at the end of Encanto: pic.twitter.com/hduhKiJFh1

— rosie❤️ no brain only steddie (@makeit_rymin) December 15, 2021
Camilo points out that they don't have a house at the point when everyone starts to pretend like everything is well after the family has begun to mend its divisions, to which his father reprimands him. He feels offended and questions why he isn't able to speak the truth.
This meme, which is guaranteed to make fans of the movie Despicable Me laugh, is based on the line when Gru states, "In terms of money, we have no money."
Needing Therapy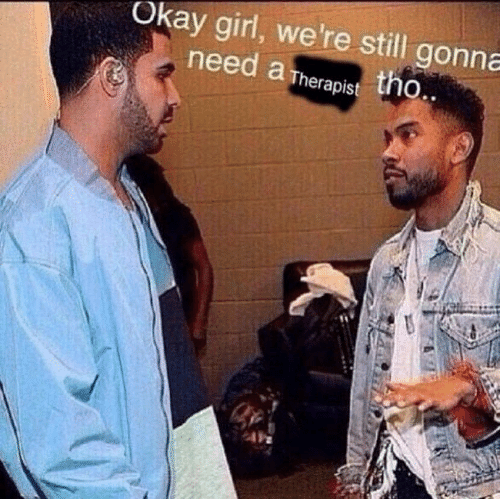 In Encanto, the house literally crumbles apart due to the pressure and tension between members of the family. Mirabel observes personally how her sisters have been giving in to the pressure, with Isabela and Luisa striving to maintain their reputations as the strong and capable sisters, respectively.
It is implied that everything is resolved after the family begins to patch things up and the house is put back together. However, the family, particularly the grandchildren, who are some of the most likable Encanto characters, might need some therapy to fully work through their respective traumas.
Relating To Surface Pressure

This meme is based on the song "Surface Pressure," which describes the difficulties of having an older sister who carries the weight of the world on her shoulders. For those who can connect to the song, lines like "See whether she can take every family load" and "Never stop to consider if the same pressure would've pushed you down" are particularly upsetting.
The song and the entire film are unquestionably more than just family entertainment for people who have experienced trauma in their families.
Seven-Foot Frame, Rats Along His Back

Fans may question where Camilo got the idea to refer to Bruno as having a "7-foot frame, rats down his back," given that he is shorter than his sisters and not at all threatening, as Camilo implies. The meme uses a scene from Lilo and Stitch where Nani gets startled by Stitch's shadow when he's simply trying to have a snack to demonstrate that Camilo may have just seen a shadow.
Fans must assume that Camilo experienced something similar when he was younger and saw Bruno's form twist in the darkness to produce the terrifying image he creates for Mirabel.
Trying Not To Sing-Along
me in public my headphones #Encanto pic.twitter.com/o1rcUtNT9R

— phale (@leovaldecs) December 24, 2021
Numerous fans tune in to music as they go about their daily lives, but this meme demonstrates a brand-new pressure to refrain from joining in on the singing and dancing. One of the best songs in Encanto, "We Don't Talk About Bruno," has a number of dramatic passages that the audience loves to sing along to, which makes it challenging to maintain composure in public.
Even though the songs are worth obsessing over, it might be preferable to play them loudly at home by yourself rather than in front of others.
We Do Sing About Bruno
Who did this? 🤣 #Encanto #moana pic.twitter.com/jMACZM4C71

— Jared Bush (@thejaredbush) January 21, 2022
Fans like making fun of the fact that a song about not talking about Bruno constantly mentions him.
This meme, which was posted by one of Encanto's writer-directors, borrows from a well-known plot device in which Tamatoa first presents himself as menacing before joyfully sharing his life story in the song "Shiny," one of Moana's best songs. The meme mocks the narrative while also adorably equating it with one of Disney's great masterpieces.
Where's The Door?
"Mirabel? Where's the door?" #Encanto pic.twitter.com/m6P7UVeyQ4

— Kai 🤡 (@kaikiamm) January 6, 2022
This joke is based on a moment in Drake and Josh where the brothers construct a treehouse but fail to attach the door. Josh and Drake are seen in the meme with Abuela's and Mirabel's hair, respectively, as the door disappears behind them.
This makes use of the well-known scene to demonstrate how Abuela held Mirabel accountable for her door missing. Even though it was never Mirabel's fault, Abuela treated her as if it were, which fits well with the emphasis Josh places on Drake's responsibility in this scenario.
Who's Really To Blame?

Pepa, who has complete control over the weather, makes a huge deal out of Bruno's hurricane occurring at her wedding. This meme captures Bruno's worry and dread after an innocent joke becomes a genuine hurricane.
The meme aids in presenting Bruno's perspective because so much of the film depicts Bruno in a bad light.