Every now and again, a film or a scene in a film emerges that attempts to deconstruct socially acceptable gender stereotypes. This is exemplified by gay love scenes. These sequences are fiery, steamy, and as sensual as they can be, while presenting males as capable of sensitivity and unconditional affection. Movies have praised the pure joy of two guys falling in love unreservedly all over the world. Here's a list of the best gay lovemaking scenes in movies, ranked by hotness and sensuality.
Brokeback Mountain (2005)

It was an extremely vital film to exist. Two cowboys, the embodiment of'manliness,' allow their emotions to take control of a socially acceptable masculinity. Jack calls Ennis into the camp to sleep near him when he is shivering in the frigid weather. Their bodies touch in order to generate heat, and their emotions erupt as a result. They are hesitant at first, but eventually give in to their desires and kiss passionately. They lower their pants and complete their love with wonderful sex, their eyes filled with longing and want.
Call Me By Your Name (2017)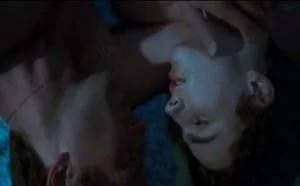 2017 was a year of one-of-a-kind triumphs, and 'Call me by your name' was one of them. It didn't emphasize on the prohibited side of homosexuality, unlike other LGBT films. It wasn't even about men struggling with their manhood or being stifled by society. It was simply a celebration of love. The film's love scene, beautifully shot by Director Luca Guadagnino, is the film's highlight. As Elio and Oliver approach the room, your heart begins to race. As the camera pans out towards the finish of the scene, your faces begin to glow. They hug, kiss, explore, trust, and love to their hearts' delight in between. They're giddy with delight. They give themselves to one other without hesitation or fear.
David's Birthday (2009)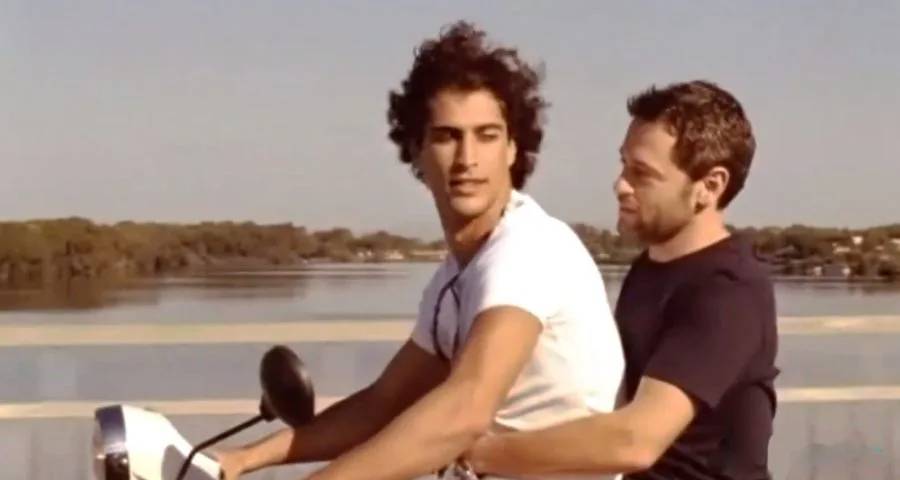 Two groups of friends plan to spend the summer at the gorgeous beach at Mount Circeo's foot. One couple's spouse develops affections for the other's kid, and the two fall in love. He has sexual intercourse with this attractive boy, whom he finds irresistible, while his marriage is on the point of disintegration. The crowd is on the edge of their seats as their bodies contact and their lips meet, their pulses hammering with the fear of them being caught. The scene combines sentiments of fulfillment, betrayal, exhilaration, and conclusion.
My Beautiful Laundrette (1985)

The rediscovered love story of childhood friends Omar (Gordon Warnecke) and Johnny (Daniel Day-Lewis) warms your heart, set against the backdrop of Pakistani-British community animosity. Johnny soothes Omar, hugs him from behind, and inserts his hand into his shirt at the start of the scene. They lose track of their whereabouts, identities, and realities. Passion, bliss, drink, and, of course, a young, shirtless Daniel Day-Lewis are all present in the scenario. In this one scenario of pure instinctive earning and enjoyment, the forbiddenness that traverses layers of social restrictions and taboos loses its relevance.
Undertow (2009)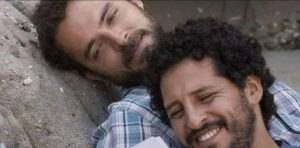 It's a very unusual Peruvian film. Tradition, beauty, art, and passion all come together in this piece. Miguel falls in love with Santiago, a painter, despite the fact that he is married and about to become a father. The barrier between life and death is blurred by their love. Its on-screen representation takes the form of a sensuously immaculate encounter within a cave near the sea. The bodies and spirits are as pure, untainted, and bare as they can be.
Weekend (2011)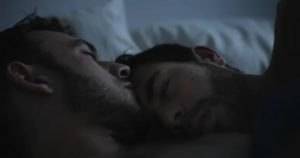 For Glen and Russell, a one-night stand transforms into something more profound and significant. A bitter disagreement between the two leads to one of the most passionate love scenes in the film. As they realize they can't live without each other, the lovemaking becomes more unique and sensuous. It's lighthearted, cathartic, compassionate, and shot with care. Their bodies fuse together to form one, and they reveal their most vulnerable side.
Wet Hot American Summer (2001)

The love scene between Bradley Cooper and Michael Ian Black in a tool shed evolves from a passionate kiss to intense lovemaking. It's just as wet, steamy, and sexual as the name implies. At the same time, it's strangely pleasant. This film, as well as Bradley Cooper, has gained cult appeal throughout the years. In this moment, the dominant male hottie appears to be happy and innocent. In the middle of casual shags and sexual frustration experienced by the people around them at the camp, this scene begins a story of pure love.
Yossi and Jagger (2002)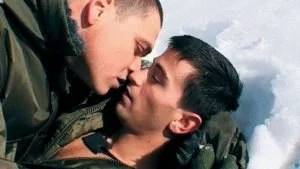 In the midst of conflict and savagery, a love story between two soldiers unfolds, with the two soldiers continuing their affair in secret. When one of them sends an implicit suggestion to the other by showing his nakedness beneath the army sweater, it's a teasingly delightful scene. While rolling around in the snow, the two begin a hot and steamy love scene. Every facet of this Israeli film displays a contradiction in its own unique way.
Our Team DCS includes 5 different writers proficient in English and research based Content Writing. We allow them and encourage them to follow the Entertainment news all day long. Our posts, listicles and even the exclusives are a result of their hard work.