The 2014 psychological horror film "Goodnight Mommy" from Austria has been remade in America under the direction of Matt Sobel. The twins Elias and Lukas (Cameron Crovetti and Nicholas Crovetti), who have been living apart for a while, finally move back in with their mother Naomi Watts. They learn that their mother is hiding behind a mask. She states that surgery was recently performed on her. The twins begin to observe, though, that she sometimes does actions that their mother would never have taken. She also appears to be physically distinct from their mother. After coming to the conclusion that their mother has been replaced by an imposter, Elias and Lukas decide to investigate. Here is all the information you require for "Goodnight Mommy's" conclusion. Spoilers follow.
Goodnight Mommy Plot Synopsis
A video clip from the family's happier times is shown at the start of the film. Mother and Father were still together at the time. While Father was behind the camera, Mother performed their favourite lullaby for Elias and Lukas. Father currently takes the twins to Mother's house out in the country. Clearly, the twins haven't seen her in a while. When his father first arrives, Elias invites him inside, but he declines and walks out. In one of the home's deeper corners, the twins discover their mother. They are shocked to see that she has a mask on over her face now. She is only showing her mouth and eyes. She reveals to them that she had surgery. Mother reassures Elias that she is not ill when he inquires about her health. There is a strong implication that the surgery is purely cosmetic. When Elias inquires as to why their father has kept this a secret from them, Mother replies that she wants it to be their secret and implies that he is unaware of the procedure.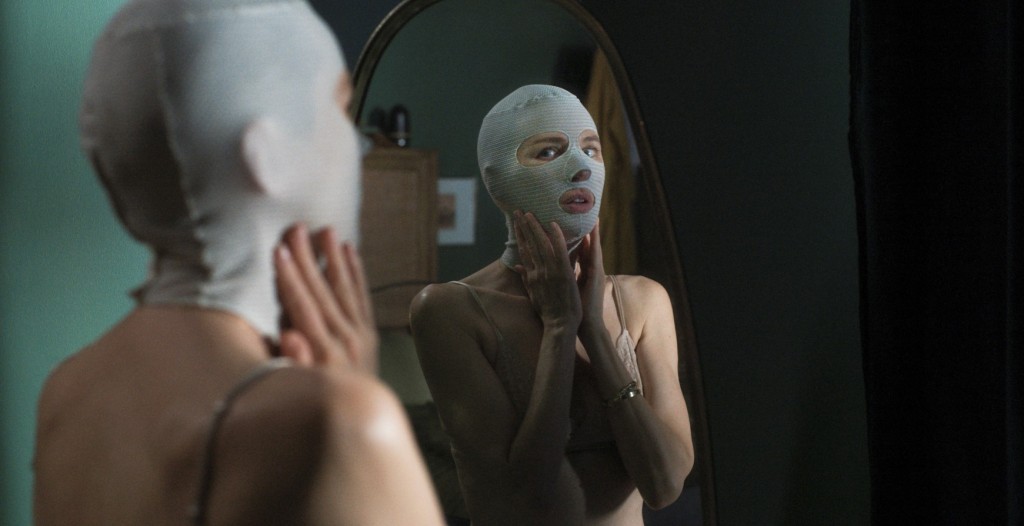 The twins are surprised by the rules that Mother places on them after they arrive. The twins do not recall their mother being like that. While she is recovering, she orders Elias to refrain from arguing or shouting in the home. She also asks him not to bring any more kids around and warns him to keep the drapes drawn because her skin is still quite sensitive. She also decrees that the barn, her bedroom, and her office are off-limits.
Elias and Lukas act in opposition to what they are instructed, as kids frequently do. As they approach the barn, Elias discovers a dried blood stain that leads him to believe it belonged to his biological mother. Mother prevents Elias from leaving the house after he is seen leaving while coming out. Elias wets the bed that night after having a dream about the barn. After waking up and leaving the room after hearing Mother's voice. She is on the phone with someone, telling them she is sick of acting.
Elias and Lukas start to believe she means that she is fed up with acting like their mother. With the help of their toy walkie-talkie, the twins start spying on Mother. In the trash, Elias discovers the sketch he had earlier given Mother of himself, Lukas, and Mother. They come to the conclusion that in addition to behavioural changes, their mother's appearance has also changed in some ways. She used to have green eyes, but they are now blue. They make an attempt to contact their father, but they are unsuccessful. When mother learns about it, she destroys the phone. Elias once tries to take off her mask because he thinks she's dozing off in the bathtub. But as soon as Elias starts insisting that she is not their mother, the woman wakes up and squirts him with cold water to get him to stop lying. The twins leave the house together in the middle of the night while a storm rages around them because Lukas determines that they are not secure there once this occurs.
Goodnight Mommy Ending: What Happened to Lukas? Is Lukas Dead?
The main enigma of the remake is kept a secret until the film's climax sequence, just like in the original, which keeps it close to its chest. The movie has hints that show what has been the case all along if we go back after watching the climax, though. The last time the twins were in this residence, Lukas passed away. The barn is where the incident took place. Elias shot the rifle at his twin without realising it was loaded. The dried blood he discovers in the barn belonged to Lukas, not his mother. The bullet even left a hole in the wood, which is still there.
Elias returns to that night in several of the nightmares he has during the movie, but he never gets to witness everything that transpired. Elias has suppressed those recollections in his nightmares and in the real world. His mind has conjured up a version of Lukas to fill the emptiness. This has materialised for him literally, and he can see Lukas standing next to him. But Lukas appears in Elias' body to others, most notably Mother. They appear to believe Elias suffers from dissociative identity disorder (DID).
We never see Mother talking to Lukas in the movie since he is dead. In fact, she seems to become enraged anytime Elias mentions Lukas. We are originally lead to believe this is another incident of the imposter abusing the children because the majority of what we see in the movie is from Elias' point of view. We only understand that Mother's actions were motivated by her anguish after the great revelation.
Is Mother Dead?
You can ask this query twice while watching "Goodnight Mommy." The audience is given enough information as we follow the events from Elias' point of view to conclude that the genuine mother of the boys has been harmed in some way by the apparent imposter, and it is not out of the question to speculate that she may even be dead. After seeing the climax, this question can be raised a second time.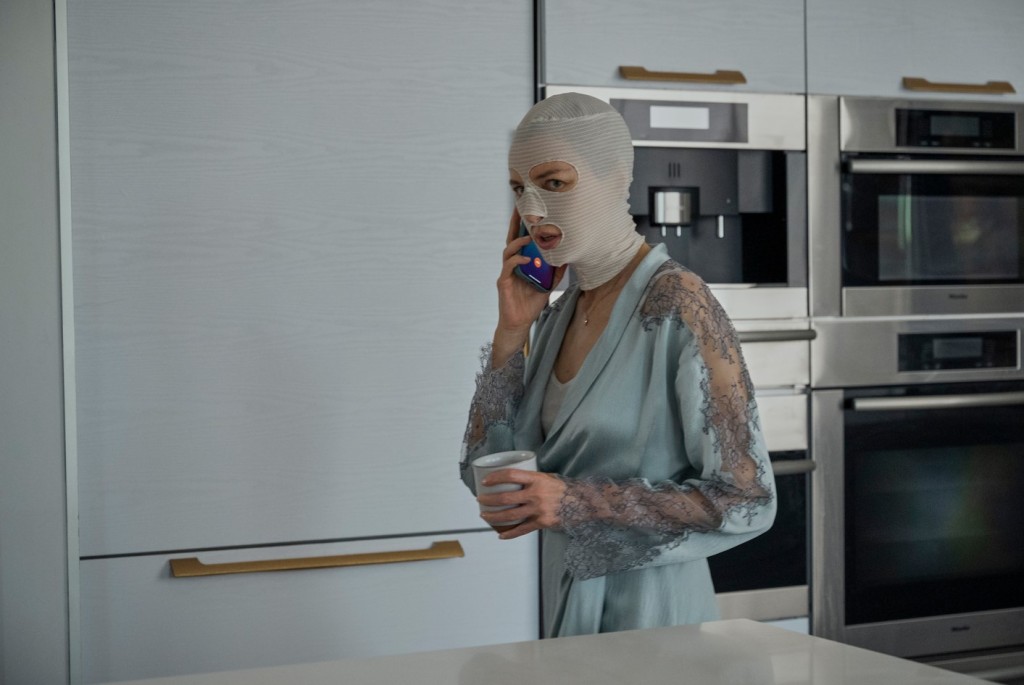 In an effort to force Elias to finally face reality, Mother pulls him to the barn after Elias removes the handcuffs and gag he had applied to him at Lukas' request. She made an effort to act as though she could have seen Lukas earlier in the movie, just like her ex-husband most likely could have, but it was too much for her.
She had cosmetic surgery because of her own psychological concerns with how she looked. When she laments her appearance in the video clip, we get a hint of that. She probably didn't anticipate that it would frighten Elias enough to make him question whether she was really wearing a mask. To be fair, her sometimes nasty behaviour toward Elias doesn't help the situation. In the end, she attempts to make Elias face the truth. Sadly, he's not quite ready for it yet. She accidently breaks the wooden rails and falls several feet down when he strikes out.
Mother is currently most likely unconscious. There was hay on the barn floor, and the fall was brief. But the lamp she carried with her begins to catch fire. And not long after that, the entire barn is set on fire. Elias manages to flee, but it is obvious that Mother has passed away.
Why Does Elias See Mother and Lukas?
Elias discovers his mother and brother as he exits the burning barn. While Lukas holds his stuffed animal, Mother appears as she did before the accident and operation. Elias escapes into the safety of his thoughts once more when faced with yet another sad outcome of his deeds, modelling a new personality after what he views as the ideal representation of his mother. Elias doesn't have to experience any suffering in this distorted version of reality, nor does he have to take responsibility for his deeds.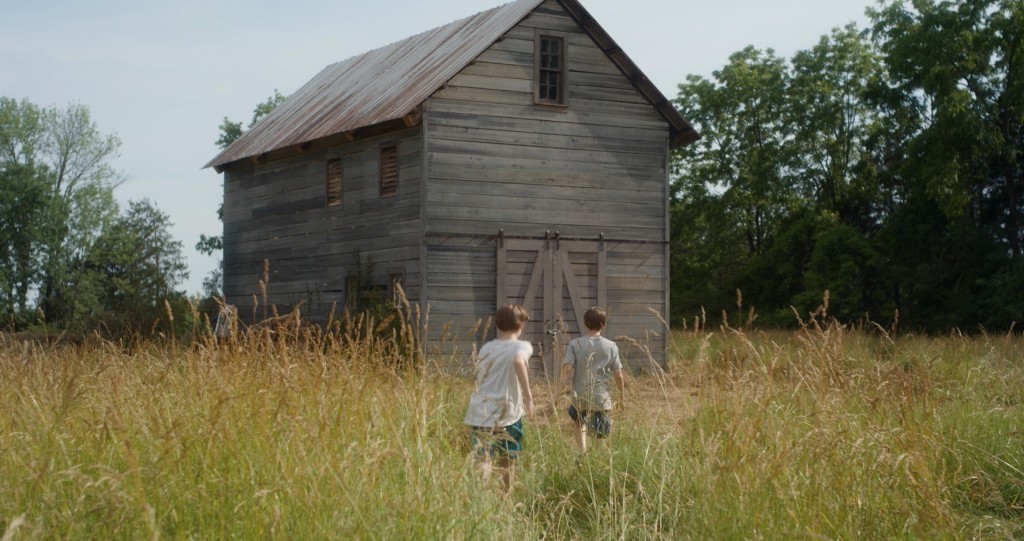 The movie's climactic scenes also show how things may have turned out if Lukas hadn't passed away. The entire family would be present, and Mother would still be living. What would happen to Elias after this leaves us guessing. Will he visit his father again? Father will undoubtedly notice that his kid now believes his mother and brother are with him, and he may even draw the conclusion that Elias was involved in Mother's passing. What he will do with that information is the real concern. Elias requires medical care right away. Since Lukas' passing, he has needed it.
Being a binge-watcher himself, finding Content to write about comes naturally to Divesh. From Anime to Trending Netflix Series and Celebrity News, he covers every detail and always find the right sources for his research.