Unbelievable as it may seem, audiences have been entertained by horror movies for almost 125 years. The 1896 movie House of the Devil, which is regarded as the first horror movie ever filmed, starred Mephistopheles, a wicked devil's pawn who summons some demons to frighten two men who enter his domain—a scary castle.
The movie marked the beginning of one of the most adored film subgenres, one that still holds the attention of viewers all over the world. Splatter films, sometimes known as "gore horror movies," have long been a favorite among lovers of the subgenre. Despite how uncomfortable and even revolting they can seem, they never seem to go away. In fact, gruesome horror films have a history of pushing the boundaries of what is acceptable in terms of bloody deaths, mutilation, and every other kind of gore that can be included in them.
Many horror movies have employed gore with great success to produce some genuinely unnerving and horrifying moments in film when used in conjunction with excellent plots, scripts, and casts. Nevertheless, this list only focuses on the gore, regardless of how good the films were. Here is a list of the top 10 most graphic horror films, in our opinion.
Braindead (AKA Dead Alive)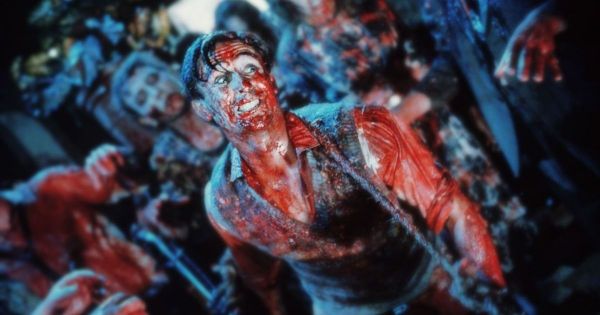 This 1992 Zombie classic regularly comes in first place on rankings of the goriest horror films ever made. Its attractiveness is only increased by the fact that Lords of the Ring director Peter Jackson oversaw its production. The zombie attack in Jackson's native New Zealand's Braindead A.K.A. Dead Alive is sparked by a Sumatran rat-monkey infected with the virus.
Even if the buckets of blood are essentially humorous, what follows presents chaotic bags of severe violence and gore that will go down in history as perhaps the goriest movie ever created. Jackson had previously produced a disgusting horror film called Bad Taste, thus combining intense violence with humorous elements was in poor taste. Nevertheless, the film was a critical triumph, and Jackson won high accolades for it. This splatterfest is obviously a long cry from his later Hollywood productions, but the direction is so strong that it manages to make gold out of a somewhat cliched story. Whatever one may think of Braindead, it is impossible to deny how completely revolting, graphic, and bloody the movie is.
Day of the Dead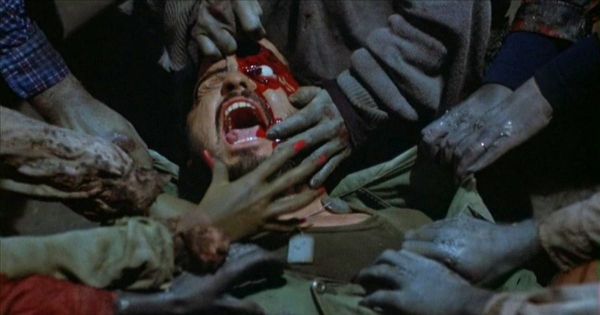 The third entry in the Night of the Living Dead series, this zombie film from 1985. Day of the Dead increased the level of gore and intensity from the previous two films. Like its predecessors, Day of the Dead is set during a zombie apocalypse, so there are plenty of opportunities to include horrific sequences. Day of the Dead included more than enough gore to satisfy even the most ardent admirer of it, yet critics weren't as enthusiastic about it as they were about the other two movies.
Its most graphic visuals included shootings, severed heads, brains, and faces being ripped off in addition to people being torn apart. A character is shot before having his stomach split open and being torn limb from limb in one of the most horrifying images. A protracted, gory, and intense final battle sequence brings all of this extreme gore to a close.
The film was remade several times between 2005 and 2018, but none of them were able to match the popularity of the original. A Day of the Dead-themed sTV series that debuted in 2021 had a largely positive first season. A second season, however, had not yet been officially announced at the time this article was written.
Evil Dead (2013)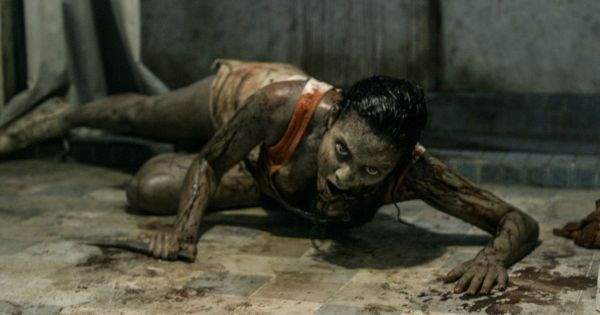 Sam Raimi was the director of the first Evil Dead film, which was released in 1981. This film was so graphic that it was long banned in Britain. But it also gave rise to a series that has produced numerous sequels. The 2013 edition of Evil Dead was so violent that it had to be edited in order to maintain its contracted rating, which was still a R rating, despite the fact that all of its installments have extremely graphic content.
The film is extremely frightening, gruesome, and proves to be a worthy reboot of the original by continuing the original's desire for severe violence. The upcoming film, named Evil Dead Rise, is due for release in April 2023 and is expected to be the most horrific iteration yet.
Hellraiser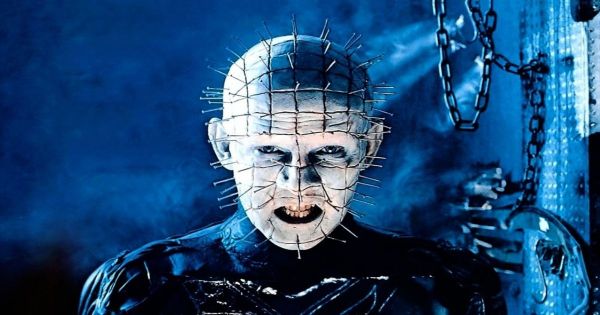 Based on Clive Barker's unsettling novella The Hellbound Heart, the cult classic Hellraiser portrays the dark and twisted story of Frank Cotton, a hedonistic man who unintentionally causes himself terrible suffering. Frank summons the Cenobites, a hideous race of beings for whom pleasure and suffering are identical, by cracking a mystery puzzle box while seeking new heights of sensual pleasure.
The Cenobites subject Frank to intense sadomasochism, which leads to some frequently ludicrously graphic episodes of torture. The movie had to be reduced and have its most gory and explicit sequences removed because it was initially rated X. The movie has inspired a number of sequels. An updated version of the Cenobites appeared in the Hellraiser reboot, which was released in 2022.
High Tension
French horror film High Tension was released in 2003. Later, Lionsgate Entertainment purchased the film and had it dubbed into English. Two college students who end themselves stuck in a farmhouse with a serial killer are the subject of the story. The initial cut of the film had to have numerous sequences removed in order to get a proper rating for American viewers since it was so intense.
It has some pretty creative, brutally detailed death sequences. Additionally, the film contains some extremely gruesome sequences that many viewers thought were offensive. The film, which Lionsgate Entertainment had high hopes for, was a commercial flop in the USA but has since evolved into a gruesome cult favorite.
Hostel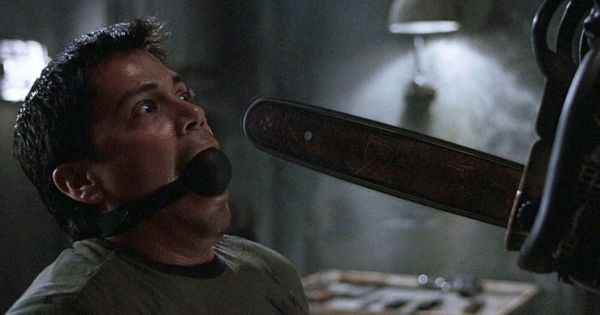 Hostel, the first installment of a trilogy of gory stories about torture performed for pleasure, raised the bar for gore when it was first released in 2005. Perhaps what was most frightening about the film, which was directed by renowned horror master Eli Roth, was the absence of any demons, ghosts, or creatures. The story centers on two American friends who are traveling around Europe when they are lured in by two alluring women. However, they wind up being trafficked to a global organization that kidnaps people and sells them to wealthy patrons who will torture them for their own amusement.
The film's exploration of the darkest aspects of human nature and the willingness of individuals to injure others in order to further their own interests is what makes it so frightening. One especially graphic image features a woman who has been burned severely on her face with a blowtorch, leaving her eyeball hanging from its socket. Her eye is then severed with a pair of scissors.
Maniac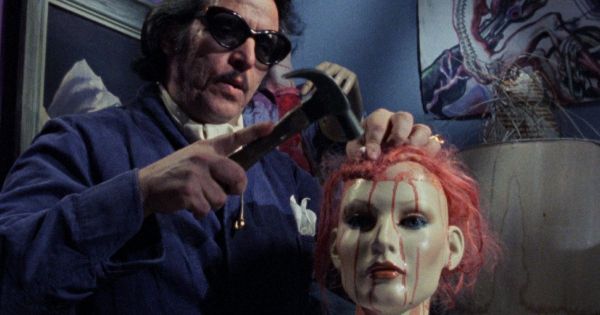 Maniac was a 1980 serial killer film with a modest budget that gained considerable notoriety and even made some prestigious publications' lists of the greatest horror films ever. It revolves on the tale of a man who, as a result of his mother being a prostitute, grew up to become a serial killer.
Due to the violent means the main character employs to kill his victims, generally by scalping them and displaying their hair on mannequins, the film's gore meter rates here. 2012 saw a remake of the movie with Elijah Wood playing the lead role.
Martyrs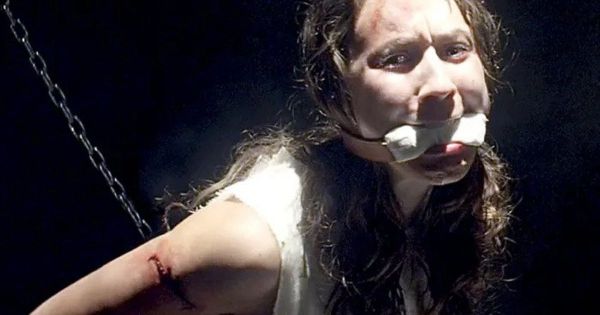 The dark and gory content of the French horror movie Martyrs, an extreme retribution drama, divided critics and viewers. The film, which depicts a horrifying vengeance plot carried out by a lady and her companion when they find the family that tormented her as a child, is extremely unpleasant psychologically.
It includes some gruesome torture scenes, killings, and deadly duel fights. Many audience members left the movie after it was shown at the Marché du Film, a renowned film market in France. People have collapsed and vomited during previous infamous showings of the movie because of its intensely gruesome content and psychologically unsettling motifs. Even though it was described as a very polarizing movie, critics gave it largely positive reviews. An American remake of the movie was released by Anchor Bay Films in 2015, however it received negative reviews.
Piranha 3D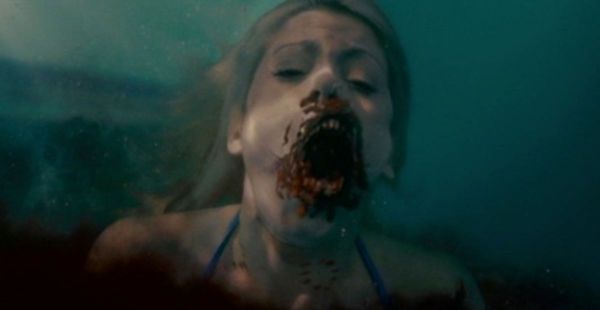 Despite how gory and bloody it becomes, this film is frequently referred to as a horror-comedy. The gory deaths of several characters are frequently welcomed by the audience despite the fact that the film contains sequences with a lot of blood, dismemberment, and gore.
Piranha 3D introduced a fresh installment in the Piranha franchise, loosely based on the first Piranha movie from 1978. It centers on a wide variety of personalities who all run into enormous schools of extinct piranha fish after an earthquake releases them into a whirlpool. Visitors to a sizable lake in Arizona are victimized by the aggressive animals. Although the blood and gore value of these sequences is consistently quite high, the fatalities and injuries they inflict are frequently depicted in comedic ways.
Saw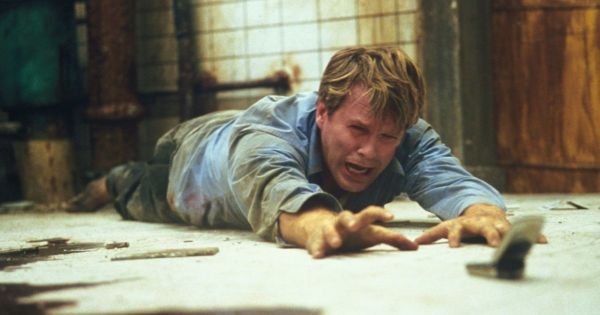 This 2004 cult classic was a box office smash and James Wan's breakthrough picture. Due to the success of Saw, which served as his feature film debut, a complete franchise with eight further films has since been created. Even though the film's blood and guts may not have been as graphic as some other well-known horror movies, its original story and masterful direction made it a genuinely unsettling and scary experience.
That's not to suggest there wasn't any blood or gore. The most well-known sequence in the film has one of the major characters, who, after being kidnapped and chained up, shares a cramped lavatory cell, having to eventually saw off his own leg to escape. As one is forced to consider being trapped in the same circumstance, the chilling moment seeps through viewers' skin.
The levels of gore and violence are frequently pushed even further in the sequels. However, Saw is included on the list due to its excellent plot and general creepiness, which masterfully layered tension over the gore to create one of the most disturbing movies ever made at the time. Due to the franchise's success, a 10th installment has been approved for release in 2023.
Society
In the 1989 horror film Society, a wealthy child from Beverly Hills finds out that his family is a member of a homicidal cult. Although the film was filmed and finished in 1989, it took an additional three years for it to be released in the United States. The film, which belongs to the body horror subgenre of horror, is well-known for its outrageously gory sequences and severe bodily mutilations.
Even though many critics thought it wasn't a very serious movie, it was still well-regarded in some quarters and even made several lists of the best 100 horror movies ever made. The movie received praise for its effects and makeup as well. In its most well-known scene, a human body is severely mutilated and deformed, or "shunted."
The Green Inferno
The Green Inferno is a 2014 horror film that has a dark edge and is laced with gruesome cannibalism scenes. A group of teenage environmental activists are followed as they survive a plane accident in the Amazon Forest only to be captured by a cannibal clan.
The spooky reality that such practices do exist and are even still common in some parts of the world underlies the frequently cruel and horrifying cannibalistic images. Keeping this in mind, the extreme and most definitely not suitable for delicate viewers violent portrayals of brutality, genital mutilation, and cannibalism. One of the most terrifying sequences is a vegan victim who is made to consume what she later realizes to be meat from one of her own pals.
The Texas Chainsaw Massacre
There are nine films in this venerable franchise, all of which started in 1974 with The Texas Chainsaw Massacre. Several nations banned the film because it was judged to be excessively graphic and received a lot of criticism for the violence it showed. The original was a major economic success despite all the criticism that surrounding it, and the franchise is regarded as one of the most influential in the history of horror films.
The first installment of the trilogy, which stars the now-famous and iconic character Leatherface, is renowned for its grisly killing scenes. Of course, a chainsaw is Leatherface's weapon of choice, and the haunting sound of it will always stay in the minds of viewers everywhere because it was employed to great advantage and produced some epically suspenseful moments.
Terrifier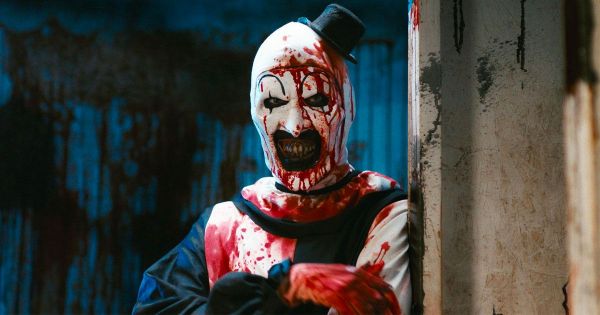 After its first release in 2016, this film quickly rose to cult status. Terrifier 2 was released in 2022. Art the Clown, the film's main antagonist, appears to be a regular man but is actually a terrifying clown. Despite the fact that he rarely speaks, he frequently mocks and belittles his victims by miming funny actions and using expressive gestures.
The character is actually a merciless killer who regularly tortures his victims in addition to murdering and dismembering them, despite his funny exterior.
It's challenging to determine which of the two films is more graphic because they both contain memorable violent scenes that send chills down the spine. The movies have also received recognition for masterfully fusing tense suspense, humorous aspects, and brutal violence. It appears likely that a new and durable franchise has been created from the movies given their increasing popularity.
Zombie 2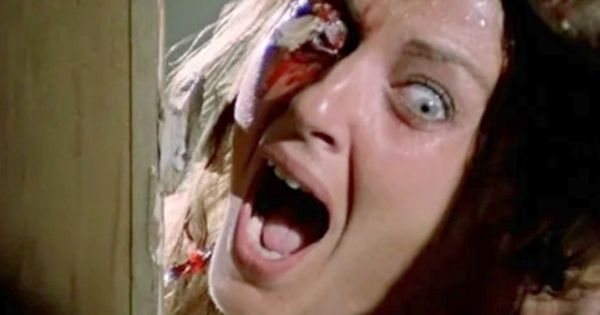 Horror films with everyone's beloved zombie creatures frequently offer the best chances to include some gore. 13 Zombie 2 Because it's not really a sequel, this specific classic by Lucio Fulci has a title that may be a little puzzling. The Italian movie was misrepresented as a sequel to Dawn of the Dead through deceptive marketing. Whatever the case, the 1980s' Italian horror cinema was revolutionized by the critically acclaimed 1979 film Zombie 2 (also known as Zombi 2).
Intense gore scenes, including an eye-gouging scene, were present in the movie. It also featured a scene in which a shark is attacked by a zombie. Given that this took place in 1979, a time when CGI was available, the filmmaking was quite creative. Due of its intense violence, the film was given an 18 rating and was labeled as "video nasty."
Our Team DCS includes 5 different writers proficient in English and research based Content Writing. We allow them and encourage them to follow the Entertainment news all day long. Our posts, listicles and even the exclusives are a result of their hard work.