Off-screen, a significant original series character has been killed off in New Blood, but who is Hannah McKay and what happened to her in Dexter? Harrison Morgan makes a comeback in the first episode of New Blood after almost a decade, having found his father after the serial killer pretended to have died. Dexter was initially shocked to see his son, in large part because of how long it had been since he had last seen him, but it was also largely confused because Harrison was supposed to be living with Hannah in Argentina.
In Dexter season 7, Hannah McKay (Yvonne Strahovski) made her debut as a semi-villianous former serial murderer who Dexter and Miami Metro had to enlist to assist them find undiscovered bodies. Hannah was lured into killing as a teenager by Wayne Randall, a man she fell in love with and with whom she went on a killing spree until the two of them were apprehended, despite the fact that Hannah clearly exhibited sociopathic tendencies of her own. Hannah had been living freely for years when they first cross paths in Dexter's first television series, though Dexter later learns that she may have been involved in more murders than she initially reported to the authorities. Dexter sets Hannah down on his table because he thinks she'd make a good victim for his Dark Passenger. However, the two quickly develop a sexual and emotional bond.
Throughout Dexter seasons 7 and 8, Dexter and Hannah had an erratic relationship, much to the clear displeasure of Dexter's sister Deb, who had—contrary to her own morals—asked her brother to kill Hannah. The two momentarily split up after Dexter eventually locked Hannah up, only to reconcile in season 8. Hannah and Dexter created a plan to leave their serial killing existence in Miami and go to Argentina so they could give Harrison a chance at a normal life after realising their love for one another. Harrison and Hannah were about to take a flight to Argentina in Dexter's first, abhorred series finale, but Dexter never showed up since he faked his death and took on a new identity. According to New Blood, Dexter and Hannah continued to correspond via letters, but it wasn't until Harrison found him that he learned Hannah had passed away three years before.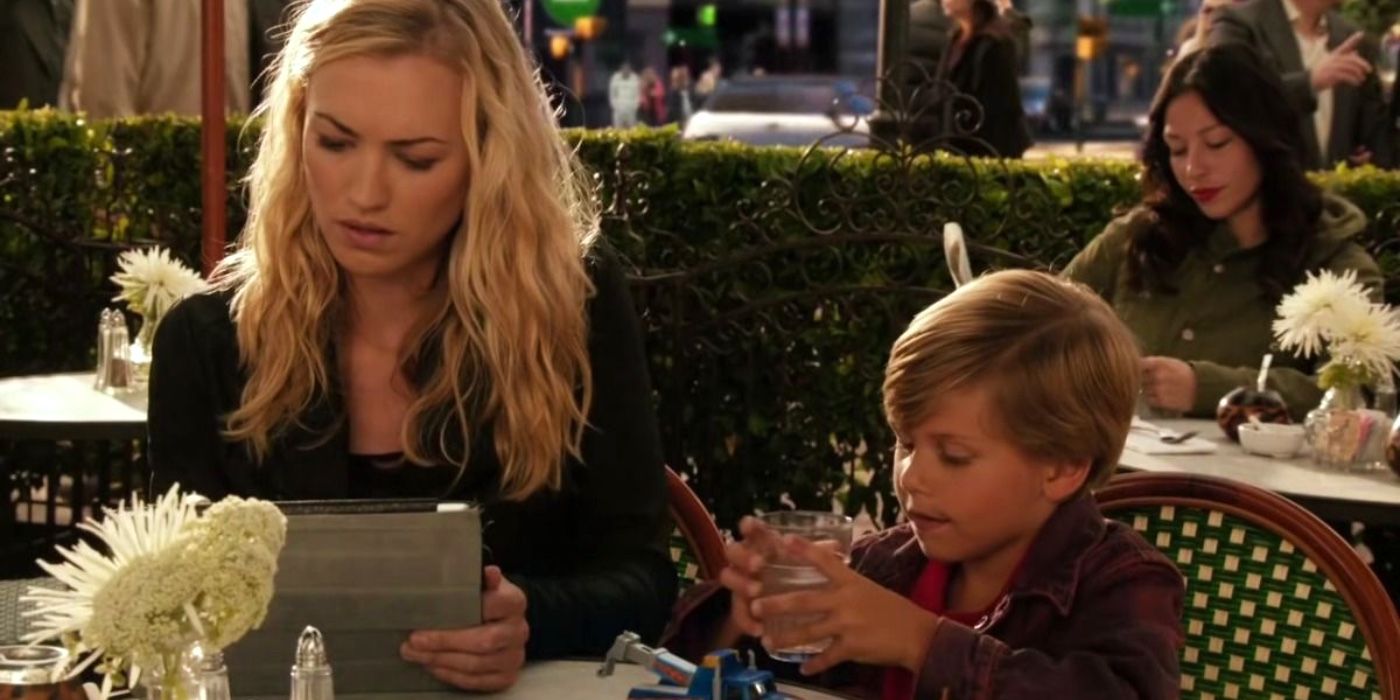 According to New Blood, Hannah and Harrison had long since led a modest, peaceful existence on a farm in Buenos Aires. Hannah lived like this for around five years before she succumbed to pancreatic cancer. After being brought back to Miami, Harrison spent three years in the foster care system before deciding to find his father, who, according to the letters, was still alive. While it was known that Hannah McKay—played by Yvonne Strahovski on The Handmaid's Tale—would not appear in New Blood, it was unclear how the authors would deal with her fate. Many people assumed Harrison's appearance in the first episode of New Blood indicated Hannah had finally been apprehended because she was still sought for being a fugitive when she fled to Argentina. Instead, the individual passed away from a severe disease off-screen, which is somewhat unexpected for Dexter's series.
Hannah wasn't highly liked by fans, despite the fact that she played a crucial role in the latter two seasons of Dexter's original series. Many saw it as a betrayal of Dexter's character that he would abruptly shed his Dark Passenger after falling in love with Hannah and that he would believe Harrison was "safe" with her despite the fact that she is a wanted murderer and fugitive. It makes sense that New Blood episode 2 made Hannah's death a passive occurrence, even though it could have been more rewarding to have her death take place on screen. Hannah's return would serve as a diversion from Iron Lake's world-building as New Blood is about Dexter and Harrison's interaction. Though she shared the same ignorance as the viewers when first questioned about Hannah's participation in New Blood, Strahovski believed it was possible that the teenage Harrison had killed off her character—a plot shock that might yet happen if Harrison lied.
Being a binge-watcher himself, finding Content to write about comes naturally to Divesh. From Anime to Trending Netflix Series and Celebrity News, he covers every detail and always find the right sources for his research.