10 Best Movies Starring 'Harry Potter Actors' You Must Watch
There have been eleven films set in J.K. Rowling's wizarding universe, ranging from the newly released Fantastic Beasts: The Secrets of Dumbledore to the original Harry Potter and the Sorcerer's Stone. Because there have been so many films, there have been so many different actors. While some, like Emma Watson and Rupert Grint, were relatively new to the scene, other characters were played by established actors.
So, where have some of those famous faces been before? Many of the actors that have acted in the franchise, from Albus Dumbledore to Sirius Black, have a long record of excellent films under their belts.
Alan Rickman In Die Hard – 8.2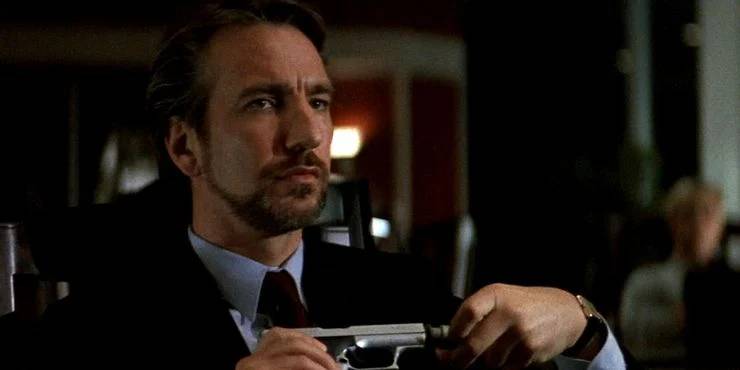 Alan Rickman's performance as Severus Snape is well-known, although not as well-known as his part as Hans Gruber in Die Hard. Rickman's first feature film role was as the ruthless thief Gruber, and he gave it his all. Rickman's portrayal has a lot to like, from his witty banter with hero John McClane (Bruce Willis) to his caustic delivery.
Die Hard is still regarded as a classic action film. It's become a staple for many thanks to its entertaining tale, outstanding cast, and remarkable degree of violence. For many, the film's holiday setting has made it one of the most entertaining and action-packed Christmas movies.
Emma Watson In The Perks Of Being A Wallflower – 8.0

Emma Watson was a key character in the Harry Potter movie as Hermione Granger. She's starred in a number of films since then, including the film adaptation of The Perks of Being a Wallflower. Watson takes on the role of Sam Button, one of the key protagonists and Charlie Kelmeckis' love interest (Logan Lerman). It's a beautiful coming-of-age narrative with a devoted following.
Watson's portrayal of Sam is moving, earning her a nomination from the San Diego Critics Society as well as a Teen Choice Award. The film went on to win Best Picture at the Independent Spirit Awards.
Gary Oldman In The Dark Knight – 9.0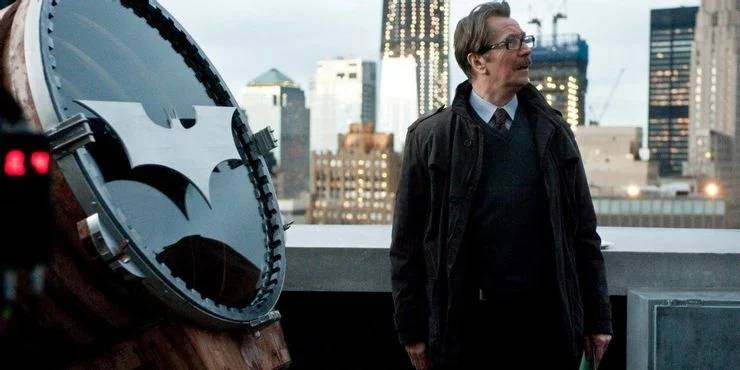 Gary Oldman has been in a number of films and is regarded in the business for his versatility. He's also taken on the role of Commissioner Gordon, in addition to playing Harry Potter's godfather, Sirius Black. Within the Gotham Police Department, the dependable Commissioner is Batman's sidekick, assisting the caped crusader in his war against crime.
Despite the fact that Oldman appears in all three of Christopher Nolan's Batman films, The Dark Knight has the highest IMDB rating — and for good reason. The entire cast offers outstanding performances in the film, with Heath Ledger winning an Academy Award for Best Supporting Actor posthumously.
Helena Bonham Carter In Fight Club – 8.8

Helena Bonham Carter is recognised for playing twisted characters, such as Bellatrix Lestrange in Harry Potter and Mrs. Lovett in Sweeney Todd. But her portrayal as Marla Singer in Fight Club, the cinematic version of Chuck Palahniuk's 1996 novel of the same name, is by far one of her most recognisable roles. The plot follows The Narrator (Edward Norton) and Tyler Durden, his disgruntled alter ego (Brad Pitt).
Carter is fantastic as Singer, the Narrator/Tyler Durden's ethically flawed and occasionally amorous interest. Despite receiving few award nominations, the film has now gained cult status, with many critics hailing it as a masterpiece.
John Cleese In Monty Python And The Holy Grail – 8.2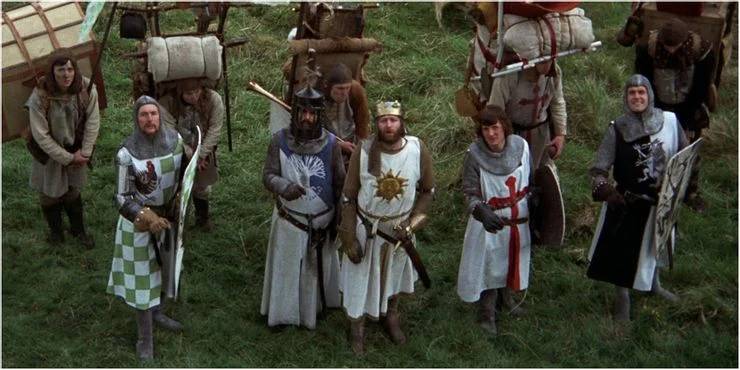 John Cleese plays Hogwarts ghost Nearly Headless Nick in the Harry Potter films. But the majority of the world knows him as a member of the Monty Python comedy troupe. Cleese appeared in a number of films during his time there, but none as well-known as Monty Python and the Holy Grail.
Grail is a funny retelling of Arthurian legend, featuring King Arthur, his court, and, of course, his knights. The film parodies famous tales like Gawain and the Green Knight, cleverly satirising them. Cleese contributed to the script and appears in several parts in the film. It's a 1970s comedy classic and widely regarded as one of Monty Python's best films.
John Hurt In Alien – 8.5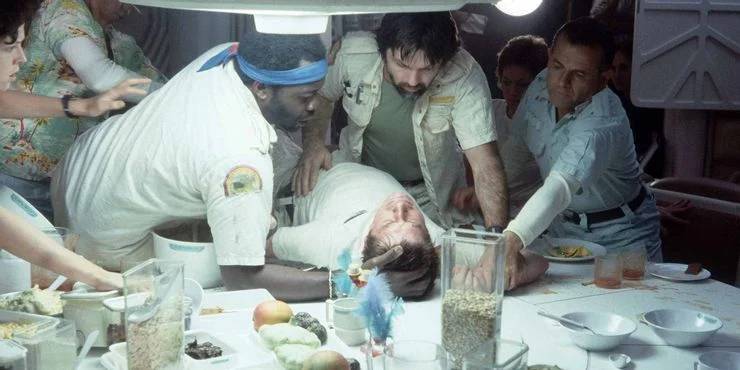 Garrick Ollivander played a little but pivotal role in the Harry Potter films, and John Hurt did an outstanding job portraying him. But long before he was hawking wands, he was recognised for one of cinema's most memorable scenes: in Ridley Scott's 1979 sci-fi picture Alien, an alien burst out of his chest. Hurt portrayed Kane, a corporate executive who becomes a living host to an evil alien.
Alien is a cultural milestone as well as a science fiction classic. It has been referenced, satirised, and inspired innumerable films and television shows since its release. Even Mel Brooks paid homage to Hurt's notorious chestburster moment in Spaceballs (with Hurt making a guest appearance!)
Michael Gambon In The Kings Speech – 8.0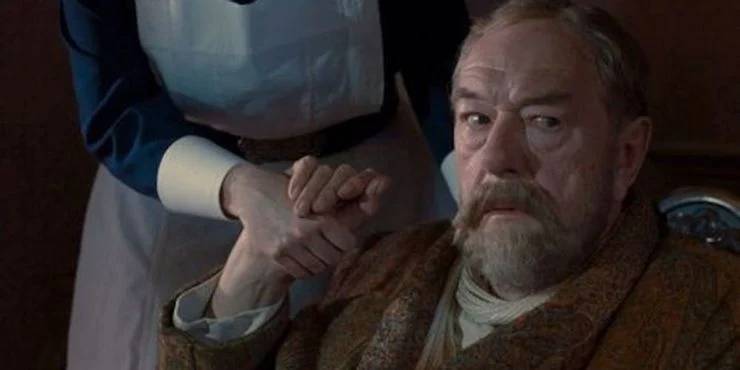 Following Richard Harris, Michael Gambon was cast as Albus Dumbledore. He also played King George V in The King's Speech in between playing Dumbledore. The kingdom finally passes to George's second son, King George VI, after his death (Colin Firth). It's a fascinating historical drama about George VI overcoming a stammer, and Gambon plays his ill father admirably.
The film struck a chord, portraying a member of the Royal Family in a more nuanced and human light while also telling a thoughtful, compassionate story about someone overcoming a personal challenge. The film went on to win numerous awards, including Best Actor for Colin Firth and Best Director for Tom Hopper.
Ralph Fiennes In Schindler's List – 9.0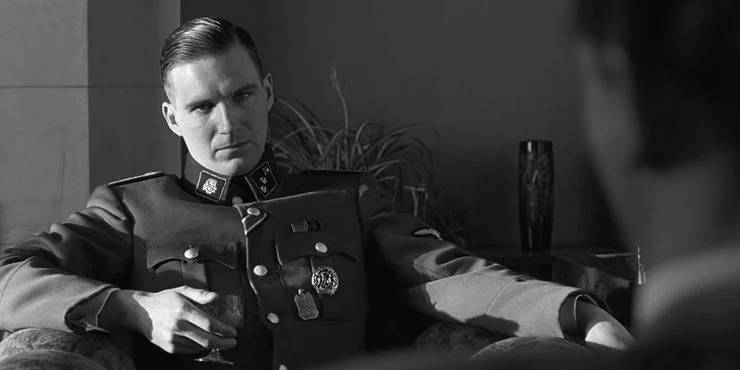 Ralph Fiennes' role as Voldemort was not his first as a villain. He played Amon Goeth, a nasty Nazi official, in Schindler's List. He appears in the film to assist in the construction of the Krakow-Paszów labor camp. As the film unfolds, Oskar Schindler (Liam Neeson) bribes and collaborates with Goeth in order to keep some Jewish factory workers safe.
Steven Speilberg received a number of Academy Awards for the picture, including Best Picture and Best Director. While Ralph Fiennes was not nominated for an Academy Award for Best Supporting Actor, he did receive a BAFTA and a Chicago Film Critics Association Award for his performance.
Richard Harris In Gladiator – 8.2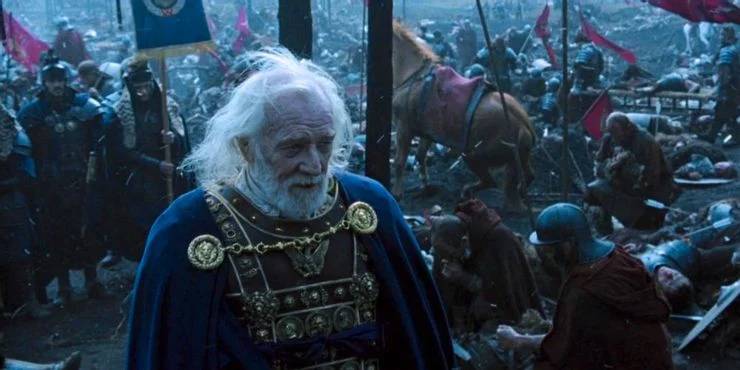 Before playing Albus Dumbledore in the first two Harry Potter films, Richard Harris had a long and illustrious acting career. Gladiator, released in 2000, is one of his most well-known flicks. Following his father's death, Harris plays the aged Roman Emperor Marcus Aurelius, whose awful son Commodus seeks out Aurelius' favorite warrior Maximus (Russell Crowe).
Gladiator is a film that has captivated viewers across the world with its powerful performances, stunning cinematography, and thrilling tale. Crowe won an Oscar for his role as Maximus, and the film went on to win an Academy Award for Best Picture.
Robert Pattinson In The Batman – 8.0
Robert Pattinson's role in the Harry Potter series was cut short due to Cedric Diggory's unfortunate death. Pattinson has now gone on to star in huge series such as the Twilight movies. He played the caped crusader in the gritty detective narrative The Batman more recently. Pattinson's performance was outstanding, and he gave Batman a grittier edge than in previous film adaptations.
The film has fared well and gotten excellent reviews from both audiences and critics since its premiere earlier this year. In fact, it's already widely regarded as one of the best films of 2022, with many fans eagerly anticipating a sequel.