These Hilarious Reactions On Vintage Bollywood Posters Are Savage AF!!
Wittiness comes naturally to some people and more often than not these people throw puns like they own the room. One such individual is the super funny Guy (or Girl) behind the Twitter handle @VintageBollywoodRxn
. Check out these punny tweets of Vintage Bollywood Posters With Epic Punchlines –
1.
2.
3.
4.
5.
6.
7.
8.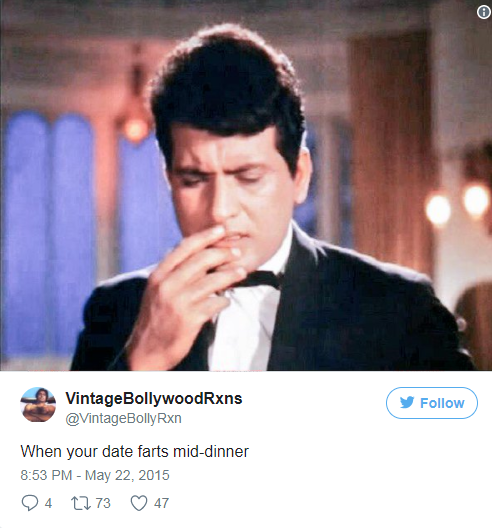 9.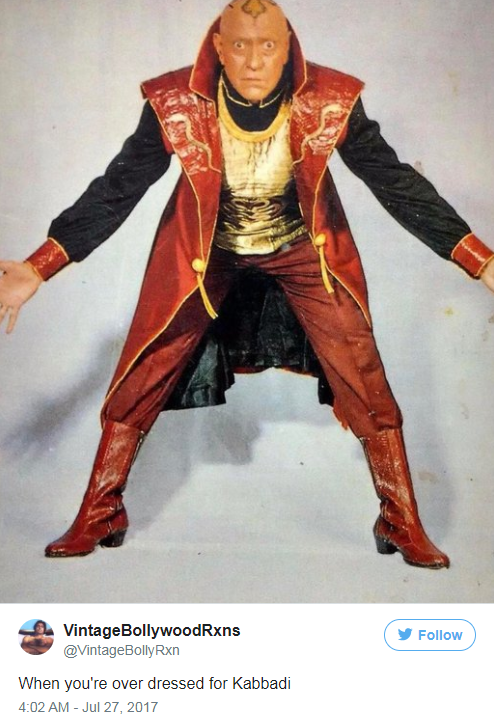 10.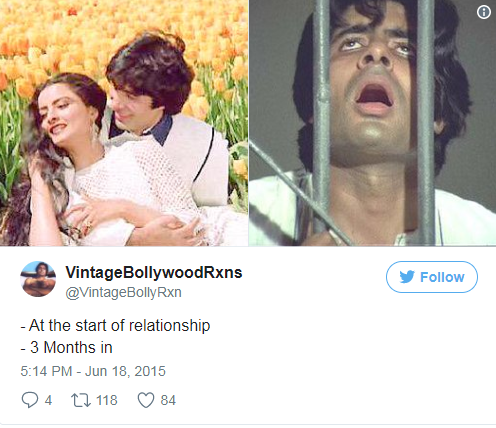 11.
12.
13.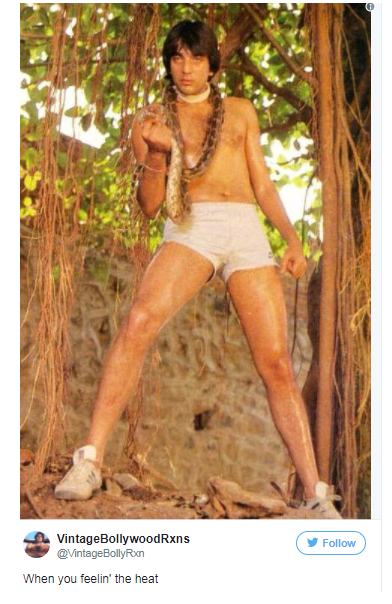 That's not enough the same individual has a Facebook Page too. More reasons to laugh all day long.