The fourth Scream film by Wes Craven has been out of theatres for more than ten years. Many people at the time believed that would mark the franchise's demise. They then believed that Craven's passing in 2015 would be the end of the story. Ghostface, though, appears to have different ideas.
Scream is the most recent film in the series, so get ready. Even though the franchise's story is still being continued in the fifth film, it is being marketed as a complete relaunch. James Vanderbilt and Guy Busick wrote and Matt Bettinelli-Olpin and Tyler Gillett directed the new Scream. Another serial murderer wearing the Ghostface mask who is killing teenagers in Woodsboro is introduced in the film.
Along with Marley Shelton playing Judy Hicks and Roger L. Jackson providing the voice of Ghostface in Scream, Courteney Cox, David Arquette, and Neve Campbell will all return to their respective roles as Gale Weathers, Dewey Riley, and Sidney Prescott from prior motion pictures. Melissa Barrera, Mason Gooding, Jenna Ortega, Jack Quaid, Dylan Minnette, Mason Gooding, Kyle Gallner, Jasmin Savoy Brown, Mikey Madison, and Sonia Ben Ammar are among the new cast members who have joined the franchise.
The movie has already gotten some incredible initial reviews. In order to help you get ready for the movie, we've put together this helpful guide that addresses all of your concerns on how to watch Scream, if it will be available for streaming, and when it will be released in theatres.
Is Scream (2022) Streaming Online?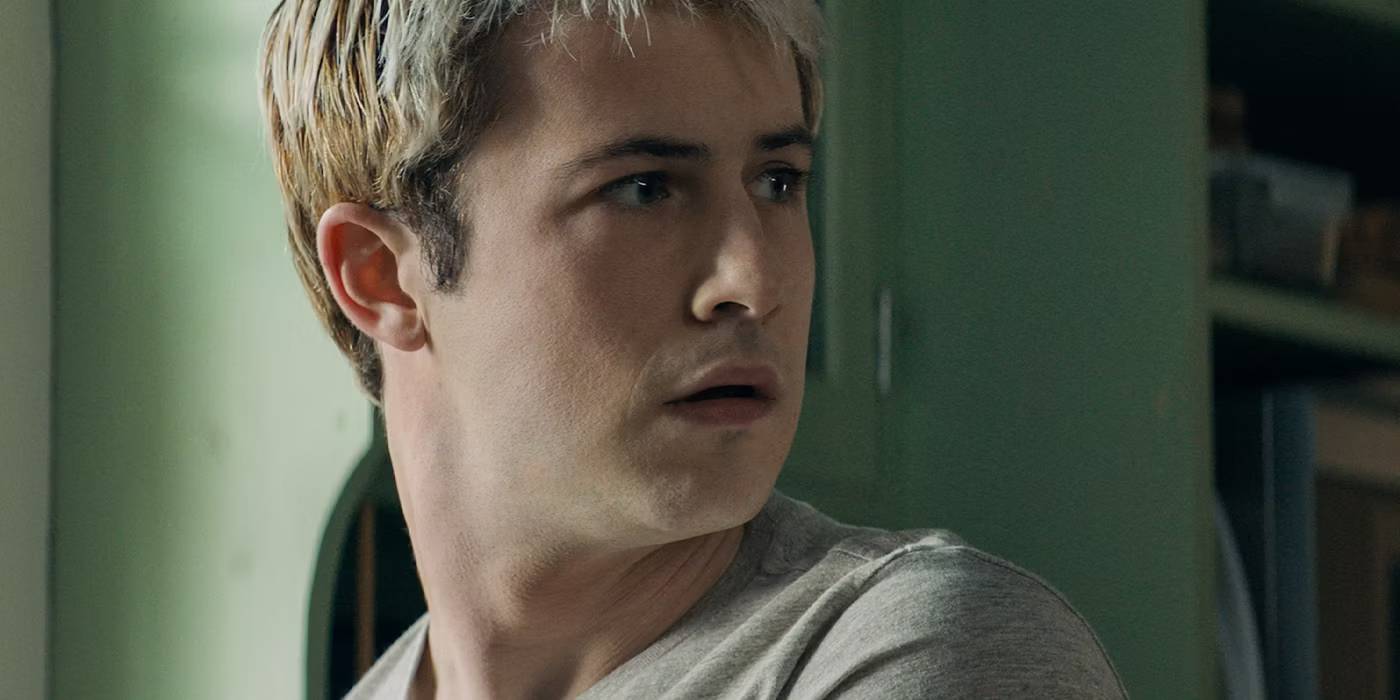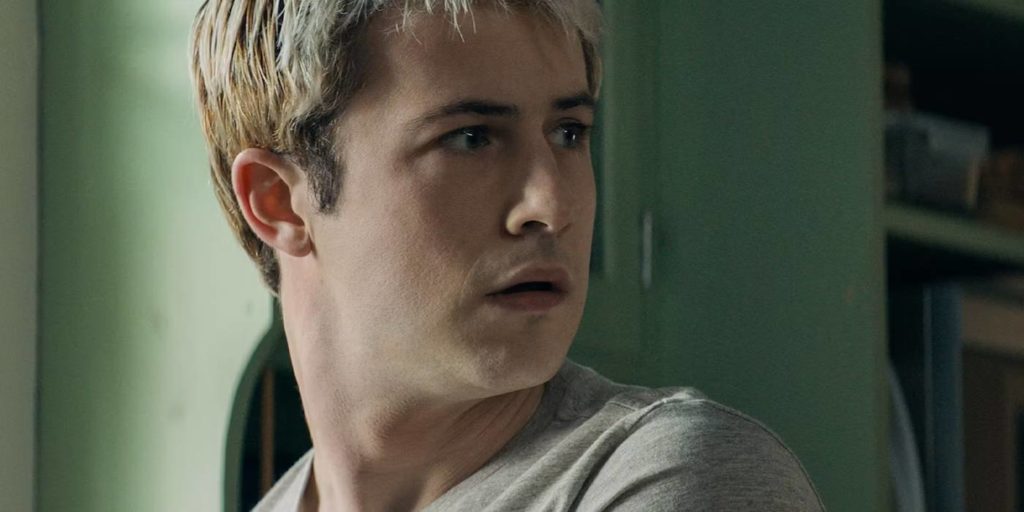 Since March 8, 2022, Scream has been a part of Paramount+; you can access the slasher there. The movie's inclusion in the service came as a bit of a surprise since the streaming information had not been made official beforehand. 30–45 days following their theatrical debuts, Paramount films like A Quiet Place Part II were made available online in 2021. The streaming release in this instance took place more than 50 days after the theatrical premiere. And there are other options besides streaming right now…
When is Scream (2022) Releasing on Digital and DVD?
The digital release of Scream happened on March 1, 2022. The movie will also be released on Blu-ray, DVD, and 4K Ultra HD on April 5, 2022. You may also access a tonne of incredible bonus content if you possess the special editions of the 4K Ultra HD, Blu-ray, and DVD releases. View the whole list of available additional features:
Screenwriters James Vanderbilt and Guy Busick, together with directors Matt Bettinelli-Olpin and Tyler Gillet, discuss the unspoken conventions of their film in this filmmaker commentary.
Neve Campbell, Courtney Cox, and David Arquette, the original Scream trio, are interviewed in Bloodlines.
New Blood: A look at the younger generation of Woodsboro citizens, including their victims and potential assassins.
A celebration of the iconic Wes Craven and his legacy, In the Shadow of the Master
Deleted Sequences — These scenes, as the name suggests, didn't quite make the final cut.
Is Scream (2022) in Movie Theaters?
Indeed, I do! Scream debuted in US theatres on January 14, 2022, and it is currently showing in a few select locations around the nation. If you want to find out if your local theatre is still showing the movie, contact them or visit their website.
The global coronavirus pandemic caused a delay in filming of Scream, which was initially scheduled to start in May 2020. Filming didn't begin until September of that same year as a result. The crew nevertheless succeeded in finishing the film in time for the scheduled release date, despite the delay.
However, your local theatres might demand you to wear a mask and engage in social distancing because to the ongoing increase in COVID-19 cases and the extremely contagious Omicron variant. In order to have a safe and enjoyable movie-watching experience, make sure to check your state's most updated safety regulations before purchasing your tickets for the performance.
Where to Watch the Previous Scream Movies?
The Scream film series has grown to become one of the most adored and recognisable horror movie franchises of all time since Ghostface made his debut in 1996. So much so that the first Scream was the highest-grossing slasher movie ever until the release of 2018's Halloween remake.
Without include the most recent Scream movie, there have only been four so far. The series has garnered generally favourable reviews, despite the fact that not all of them are excellent.
It may be time to catch up on all the earlier episodes now that the franchise is undergoing a new relaunch. In addition to the movies, there was a Scream TV series with a total of three seasons. The last season was broadcast on VH1, whereas the first two seasons were broadcast on MTV. You can use this link to view the show on Netflix right now if you're interested. Here's how to see each of the movies, as it pertains to them:
The first Scream was released in 1996 and was directed by Wes Craven and written by Kevin Williamson. It was based on a string of murders that took place in the community of Woodsboro. Sidney Prescott (Neve Campbell) and her pals attempt to use what they have learned from horror films to understand their new normal when a masked killer starts killing teenagers one at a time. But it doesn't take long for it to become obvious that Sidney herself is the murderer's ultimate target.
Look it up on Peacock
Probably more adored than the first film was Scream 2 (1997), which takes place two years after the first one. contains the majority of the surviving cast members, but moves the action outside of Woodsboro. Sidney is currently attempting to restore her life while attending Windsor College in Ohio. That obviously doesn't last. Soon after, a copycat Ghostface appears, placing Sidney in the middle of yet another murderous rampage.
Look it up on Peacock
The first film in the series not written by Kevin Williamson was Scream 3 (2000), which is also arguably the one with the most humour. In the threequel, which takes place three years after Scream 2, Sidney now lives alone by choice. Sidney is compelled to come out of hiding when a new Ghostface begins to stalk the actors and crew of a slasher film. Scream 3 is generally regarded as the weakest instalment in the series, although it's still worth watching.
View it on Starz.
Scream 4 (2011): Wes Craven and Kevin Williamson collaborated once more to produce Scream 4, which acts as a sort of course correction for the franchise 11 years after the release of Scream 3. In contrast to the first two films, Scream 4 moves the action back to Woodsboro. Scream 4 is an improvement over its predecessor, despite being the least successful movie in the series and receiving mixed reviews. In the narrative, Sidney visits her hometown on the fifteenth anniversary of the original murders and is greeted there by a brand-new Ghostface.
Being a binge-watcher himself, finding Content to write about comes naturally to Divesh. From Anime to Trending Netflix Series and Celebrity News, he covers every detail and always find the right sources for his research.