In October 1994, Peter Kovach and Ted Gould died under mysterious circumstances that kept the police guessing for a long time. This caught the attention of the whole country. But the real story behind the case was much more complicated and scary than anyone could have thought. "A College Kingpin's Greed," episode 4 of season 1 of "Blood & Money" on CNBC, goes into detail about this shocking double murder. Howard Bloomgarden was one of the most important people in this case, which brought him to the public's attention. People are naturally interested in where he is now, and we're here to talk about the same thing!
Who is Howard Bloomgarden?
Howard Bloomgarden and Peter Kovach have known each other since they were in college and started a drug business together. When they began the business, the two were students at the University of Miami. Howard is said to have grown up in a wealthy family and to have had a presence that made many people want to talk to him. After he and Peter graduated from college, their network grew even bigger.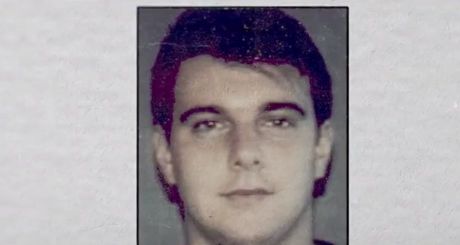 In the summer of 1992, Howard and Peter found a way to bring cheap, high-quality marijuana from Mexico into the United States through California. This made their business seem even more portable. When Hurricane Andrew hit Miami, Florida, the two decided to bring in the goods by pretending they were relief packages. But after the 1993 attack on the World Trade Center, security at New York's airports got tighter, and the authorities found one of their packages.
Peter seems to have moved to California to help move the goods coming in and avoid being caught. Still, a shipment of 800 pounds of marijuana was found in Illinois soon after. Howard lost a lot of money because he bought all the goods on credit, and Peter seemed to slip under the radar. Howard decided to talk to him because he was upset about his finances and worried that the other person was trying to hurt his business.
Howard decided to ask Kenneth "Kenny" Fieldman, the brother of his other business partner Gary Fieldman, to help him talk to Peter. Ruben Hernandez, Juan Galindo, and Gus Malave teamed up with Kenny. After Peter and Ted Gould, who worked at the Galleria Telecom store, were taken by the four, Howard called his business partner. He then talked to Kenny and, according to Kenny, told him to kill Peter. He ended the call after that.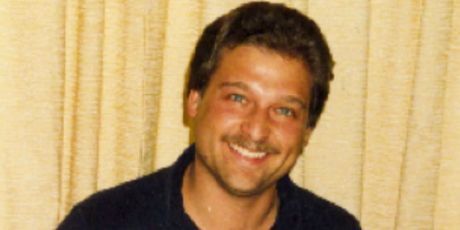 So, Kenny killed Peter and Ted by strangling them and then got rid of their bodies. After the bodies of both victims were found, it was hard to link them to Howard until Bruce Wolosky told what he knew. Wolosky was about to be taken away when the Bureau of Alcohol, Tobacco, Firearms, and Explosives stepped in (ATF). Howard was going to be tried in the federal court and in California, which was going to be a long process.
Where is Howard Bloomgarden Now?
Howard Bloomgarden admitted to killing Peter Kovach and Ted Gould as part of a plea deal with the federal government in 1996. He got 33 years in prison because he admitted what he had done. But this didn't help the authorities in Los Angeles County in any way. First, it was said that Howard shouldn't be tried again because that would be unfair. In response, the California state said that the conviction was only for the "travel in aid of racketeering" charge and did not include any murder charges. This meant that Howard's trial in California could go forward.
Still, the 1996 confession that prosecutors in Los Angeles County were counting on was ruled to be inadmissible. A judge said that Howard's 6th amendment rights had been broken because his defence team had not given him the right advice. The judge told them that they hadn't thought about what the confession would mean in California, where the trial could lead to the death penalty. The prosecutors made a good case with the help of Ruben Hernandez's testimony and a statement from George Kuney, who is dating Howard's sister Susan Bloomgarden's boyfriend.
On May 15, 2014, Howard was found guilty of killing two people in the first degree and taking two people hostage. On June 3, 2016, he was given a sentence of life in prison without the chance of parole. Later, in October 2019, Howard's request that the Los Angeles trial not be counted as double jeopardy was denied because of California's sovereignty, the seriousness of his crimes, and the reason for them. As of this writing, the 55-year-old man who used to sell drugs is in jail in Illinois at USP Marion. He is supposed to get out of federal prison on February 13, 2024. After that, he will probably spend the rest of his life in a California prison.
Our Team DCS includes 5 different writers proficient in English and research based Content Writing. We allow them and encourage them to follow the Entertainment news all day long. Our posts, listicles and even the exclusives are a result of their hard work.