Horror movie fans know that the genre is popular all year, not just in October when it's spooky. Horror is made up of a lot of different subgenres, which keeps it interesting and helps it reach new audiences. If you don't like body horror or gory scenes that make you cover your eyes, you might like comedy-horror movies that focus on corny jokes to keep your heart from racing while people get killed one by one. Or maybe you can't stand it when a horror movie tries to be funny. Instead, you want something serious and thought-provoking, so you choose a psychological horror that will hook you from the start.
No matter what, different streaming services have been putting out original movies and TV shows that horror and thriller fans are interested in. They aren't always as exciting as sleeper hits that people don't know about because they don't have a cast of A-listers. If you want to see something new, Hulu is a great place to find great horror movies that don't get the attention they deserve. Here are eight horror movies made by Hulu that you can watch and add to your list.
Delivered (2020)
This episode of Into the Dark's second season aired on Mother's Day in 2020. People who are afraid of being closed in should not watch this episode. Delivered is about a woman who is about to become a mother and makes friends with another woman in her Lamaze class. The two quickly become close as they talk about their soon-to-be-born children. In this episode, Valerie, who is the main character, finds out quickly that her new friend Jenny isn't who she seems to be. Jenny's true goals become clear when she starts to act dangerously, and the plot twist will leave you speechless.
Down (2019)

There is a horror or thriller show on Hulu called "Into the Dark." Each episode is an hour and a half long. There are a few episodes of the show on this list, and the first one is called "Down." On the night before Valentine's Day, two coworkers get stuck in an elevator after working late. All of their other coworkers have already gone home, leaving them alone in the office building. After spending hours in the elevator together, the two people quickly start to get angry with each other. Their true identities are revealed, and violence starts to happen.
False Positive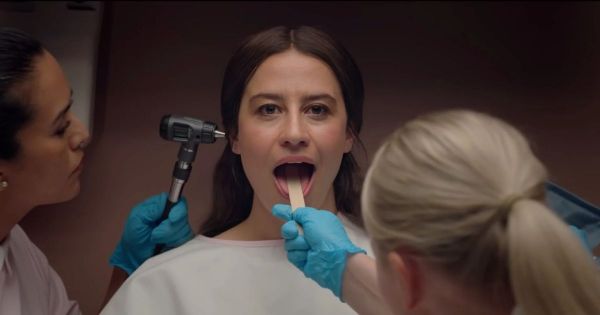 If you don't like scary movies about pregnant women, this one is not for you. False Positive is about a woman who has been trying so hard to get pregnant with her husband for a long time. After a few years, they decide to go see Dr. Hindle, a well-known doctor who helps women become pregnant through artificial means. Lucy quickly gets pregnant with triplets, but when she hears how dangerous it would be to have all three, she decides to only keep one. Things start to go wrong quickly, and Lucy's life is in danger when she realises she can't trust Dr. Hindle. But with a name like that, how could she?
Fresh (2022)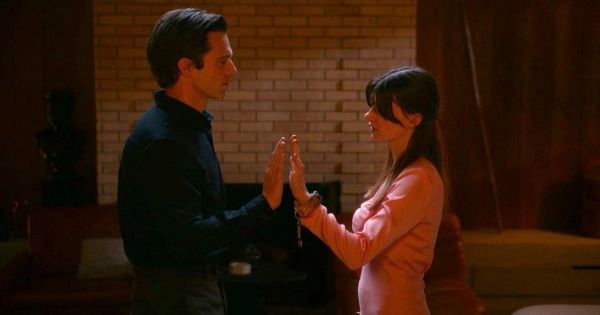 It's a modern love story that doesn't end well. A boy meets a girl at the grocery store. Boy and girl flirt over grapes and cotton candy. The boy then brings the girl home, but he is a cannibal. Isn't it romantic? Fresh is a great horror movie for people who like a mix of body horror and movies about people eating other people. Sebastian Stan and Daisy Edgar-Jones Wow! This thriller will make you suspicious the next time you go to the grocery store and see a pretty person hanging out in the produce section.
No Exit (2022)
The movie No Exit is based on Taylor Adams's thriller book of the same name. If you've read the book, you know that the movie goes off a little bit from the plot, but as a horror movie on its own, it's great. A young woman named Darby is trying to get home during one of the worst snowstorms. She doesn't get very far before she has to stop at a rest area. She gets stuck there and soon finds out that one of the other four people there with her has taken a young girl. As Darby tries to figure out who took the child and stay alive at the same time, it's a night of fighting to stay alive and save the child.
Pure (2019)
Pure is another story from Into the Dark. It has religious and cultish themes, so if you like that kind of thing, this one is for you. In Pure, fathers and daughters have strange relationships, and a group of them go to a camp where a "purity ball" is held every year. Women aren't treated well and are expected to stay virgin until they get married, but many girls don't agree with this. As the episode goes on, Pure will make you a little bit scared and a little bit sick, making you wish you had never found a cult like this.
Run (2020)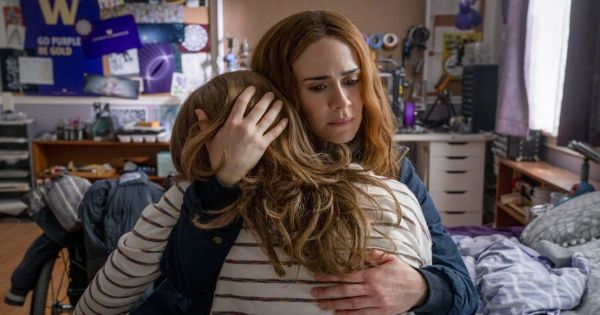 Sarah Paulson plays a very scary mother who has complete control over her daughter, who thinks she is disabled and can't walk. Kiera Allen plays Chloe, who was born early and has a lot of health problems that keep her at home and away from the rest of the world. Chloe finds a bottle of pills with her mother's name on it, but the pill inside is her own. Chloe starts to feel scared and thinks right away that her mother has been giving her pills she doesn't need, which is exactly what has been happening. Paulson does a great job of playing a controlling mother who can't let go of her only child. Her character is so sick that she poisons her daughter all the time to keep her under her care.
They Come Knocking (2019)
They Come Knocking is part of the Into the Dark series, and this episode is a psychological thriller that focuses on supernatural elements. A man whose wife died of cancer decides to take his two daughters camping in the middle of the desert to remember her. They soon find out that they are not alone in the vast desert. A group of strange people is following them, crashing their car so they can't get away and pretending to be small children in the middle of the night. They Come Knocking is more of a thriller than a horror movie, but it's still a strong candidate for this list.
Our Team DCS includes 5 different writers proficient in English and research based Content Writing. We allow them and encourage them to follow the Entertainment news all day long. Our posts, listicles and even the exclusives are a result of their hard work.