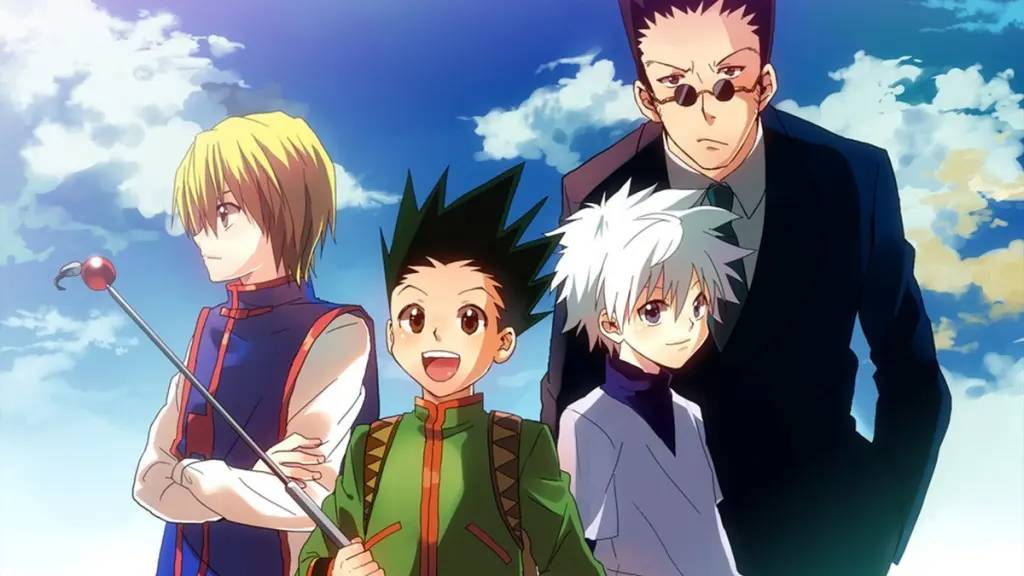 Hunter x Hunter Season 7: Everything You Need To Know About
'Hunter x Hunter' is an action-adventure fantasy anime based on a Japanese manga series written and illustrated by Yoshihiro Togashi. It depicts a society in which an exclusive group of people known as the Hunters has the authority to travel wherever they want and do whatever they want. After learning that his absent father was a Hunter, Gon Freecss, one of the series' characters, resolves to take the Hunter Exam. He meets and becomes friends with other candidates Killua Zoldyck, Leorio, and Kurapika. Gon's life of adventure truly begins after he becomes a certified Hunter.
Togashi's original manga series has been adapted into two distinct anime series. Between October 1999 and March 2001, the first one broadcast. The second adaptation, which debuted on October 2, 2011, was split into six seasons, each of which corresponded to a distinct story arc from the manga. If you're wondering if 'Hunter x Hunter' will return for a seventh season,' we've got you covered.
Hunter x Hunter Season 7 Release Date
Season 6 of 'Hunter x Hunter' debuted on July 8, 2014, and ran for 12 episodes till September 24, 2014. It's based on the original manga series' arc titled "13th Hunter Chairman Election." The series was created by Studio Madhouse, with Hiroshi Koujina in charge of the directorial crew. 'Hunter x Hunter Movie 1: Phantom Rouge' (2013) and 'Hunter x Hunter Movie 2: The Last Mission' (2014) are two films based on the same characters created by Madhouse (2013). This is what you need to know about the seventh season of 'Hunter x Hunter.'
Season 7 has yet to get an official announcement confirming its progress. Megumi Han and Mariya Ise, who play Gon and Killua, respectively, began teasing fans about a future 'Hunter x Hunter' collaboration in February 2021. While fans anticipated for a new season of the 'Hunter x Hunter' series, a fresh new series, or a third 'Hunter x Hunter' film, this was most likely for the 'Escape From the Shape-Shifting Labyrinth' escape room challenge in the web-based 'Hunter x Hunter' game series developed by SCRAP. From March 25, 2021, through June 27, 2021, it was available.
Gon finally meets his father at the end of Season 6 as he climbs the World Tree. One of the anime's main plot points has been Gon's search for his father. Other characters take center stage in the manga's subsequent arcs, therefore the conclusion of the '13th Hunter Chairman Election' arc was a good spot for the anime to end. If there are more anime seasons, they will include a different cast of characters. Furthermore, 'Hunter x Hunter' is infamous for taking long hiatuses, the most recent of which lasted more than three years. Togashi's health concerns, particularly his acute debilitating back pain, have prevented him from working on a regular basis.
As a result, the manga has stagnated since the arc titled "13th Hunter Chairman Election." Given all of this, we should expect the anime's next season to be delayed for quite some time. Season 7 of 'Hunter x Hunter' is set to premiere in 2023.
Hunter x Hunter Season 7 Plot: What Can It Be About?
Gon finally met his father, Ging, towards the end of Season 6. They become acquainted and learn about one other's lives and adventures. Ging's Hunter license is later returned to him by Gon. Kiriko, meanwhile, assumes Gotoh's identity once the Zoldyck Family hires him. Netero is remembered warmly by Knov and Morel. Gon sends Mito a letter, which he receives. Gon rejoins Kite's party and joins them in watching the Small-billed Swans.
The 'Dark Continent Expedition' arc will most likely be adopted in Season 7. Isaac Netaro's son may plan an expedition to the Dark Continent. The Zodiacs may be surprised by this, as they were unaware that Netaro has a son. Aside from that, Beyond might embark on his voyage to the Dark Continent, despite the V5's regulations. Kurapika will very certainly be in charge of the 289th Hunter Exam.