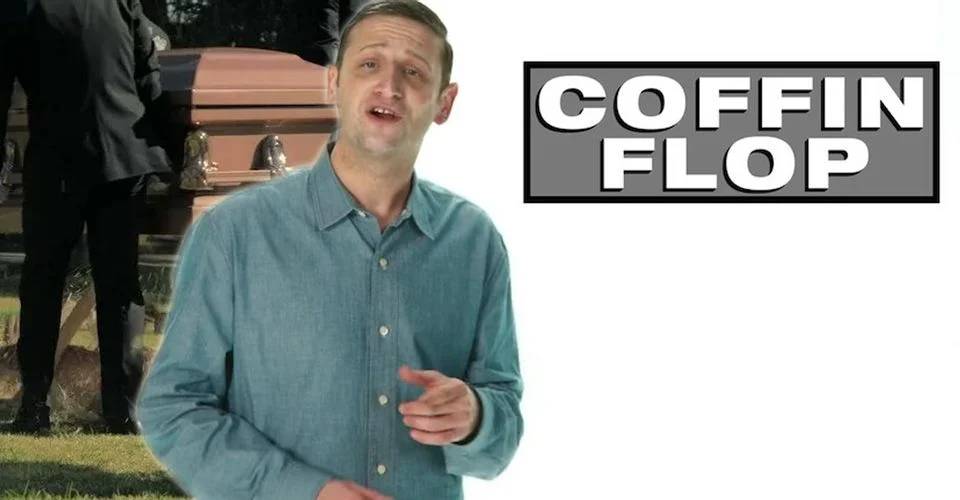 I Think You Should Leave Coffin Flop Episode Explained
Here's a breakdown of "Coffin Flop," a darkly humorous clip from Tim Robinson's second season of I Think You Should Leave. With its surrealistic humor, the first series installment developed a devoted following, and Netflix's July 2021 release of fresh episodes was met with enthusiasm. Although Robinson's coffin-themed sketch may not appeal to casual viewers, it serves as a current satire on reality television and modern audience expectations.
"Coffin Flop," the second sketch in season 2 of I Think You Should Leave with Tim Robinson, is under two minutes long. The host portrays a salesperson for Corncob TV, one of the 20 Spectrum channels about to be phased off. While addressing executive objections, Robinson's character defends a TV show called "Coffin Flop" and becomes increasingly irritated. He claims that the reality show has been chastised for portraying over 400 nude dead bodies falling out of coffins at funerals, and he wants the audience to help him salvage Corncob TV.
"Coffin Flop" stands out in Robinson's Netflix show because of its societal satire on morbid curiosity, according to social media replies. True crime dramas are more popular than ever, implying that audiences have become desensitized and emotionally disengaged from topics that do not affect them. The idea of "Coffin Flop," for example, is completely ludicrous, but it's not difficult to think that such a show could exist in real life. Furthermore, the portion appears to be a legitimate Public Service Announcement, particularly in terms of the coffin sequences.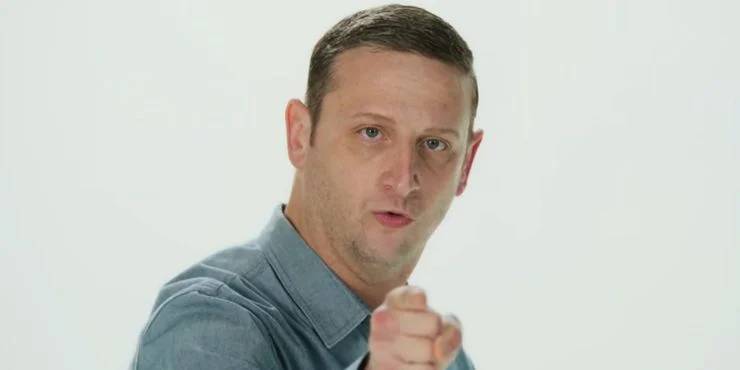 A bait-and-switch feature in "Coffin Flop" provides an added degree of depth to the Netflix comedy show. Robinson's character understands why Spectrum wants Corncob TV off the air, but he's particularly enraged by the suggestion that he didn't catch images of dead bodies pouring out of coffins. He's particularly disturbed by the suggestion that 20 percent of the corpses were genuinely naked, which he considers "impossible." "I don't know what to tell you," says Robinson's character, "we're just shooting funerals and displaying the ones where the bodies fly out." From then, he amps up the ridiculousness with a profanity-laced tirade about his intentions, a scene that perfectly encapsulates I Think You Should Leave with Tim Robinson's absurdist appeal. There's usually a loud and highly odd scene in each episode that adds to the surrealism.
The editing and tempo in "Coffin Flop" are also excellent. The coffin segments are employed as exclamation points for the dialogue, punchlines for the host's deadpan attitude, as Robinson becomes increasingly frustrated in the Netflix comedy special. The character asks for help from the audience before pointing a finger and saying, "I'll murder you." Robinson's performance in "Coffin Flop" invites viewers to consider their own ethics while seeking accessible entertainment, yet his behavior also suggests that modern streamers can become defensive when their requests aren't met right away by streaming services or cable networks. By the end, Robinson has shifted from host to viewer, waving a finger at the entertainment world that he so passionately loves.
Sam Richardson, Bob Odenkirk, Paul Walter Hauser, and other celebrities make cameo cameos in season 2 of I Think You Should Leave with Tim Robinson.