19 Indian Celebs And Their Foreign Lookalikes – No.16 Should Be Father-Son
People say that each of us has up to 6-7 look-alikes around the world. Although we can't verify the math behind the calculation, it's probably the way homo-sapiens have evolved or our geography. We can safely assume that the probability of a look-alike or doppelganger is pretty high.These Indian celebs and their foreign lookalikes look so identical, that they might even be related!
1. Arbaaz Khan and Roger Federer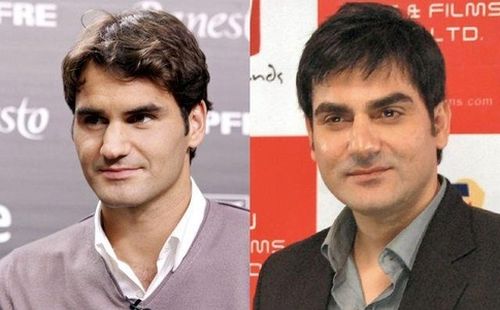 They are probably the most popular lookalikes in India. Everytime Federer performs well, people start sharing Arbaz Khan's picture to congratulate him.
2. Shahid Kapoor and Zach Braff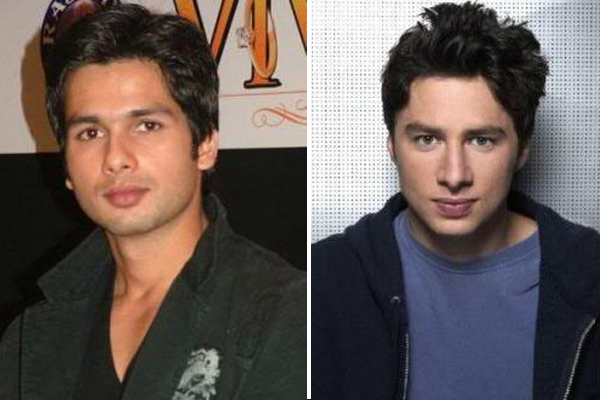 Bollywood actor Shahid Kapoor bears a striking resemblance to American TV personality Zach Braff (of the sitcom Scrubs fame)
3. Deepika Padukone and Irina Shayk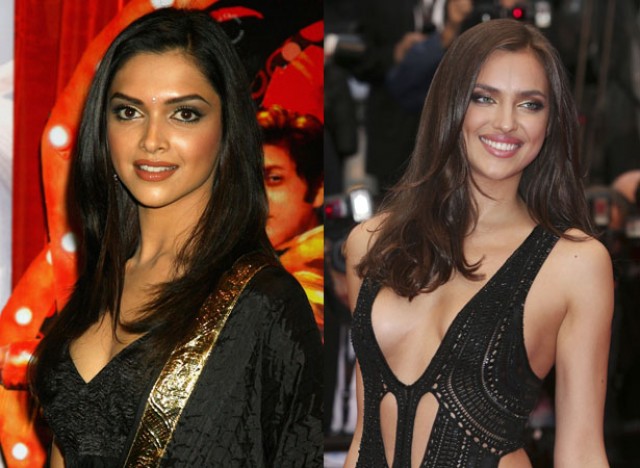 Bollywood leading lady Deepika Padukone bears a resemblance in her graceful features with Russian swimsuit model known for her appearances in the Sports Illustrated, Irina Shayk.
4. Hrishitaa Bhatt and Alyssa Milano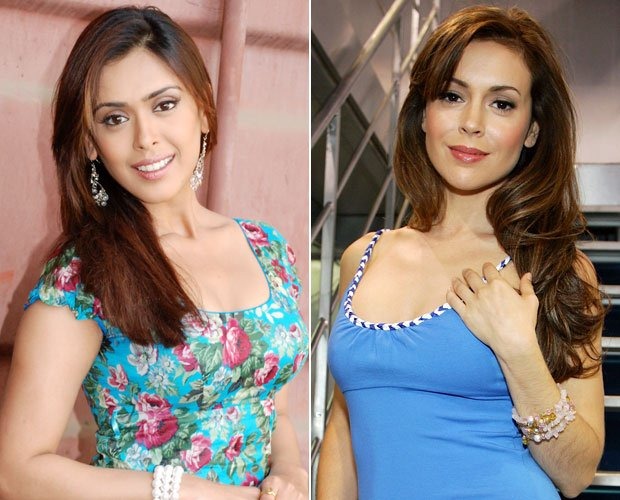 Although actress Hrishitaa Bhatt's Bollywood career didn't pan out as she would have expected, her doppelganger, Alyssa Milano is a successful American sitcom actress popular for her roles in the shows like Who's The Boss
and
Melrose Place
.
5. Kapil Sibal and Peter Pettigrew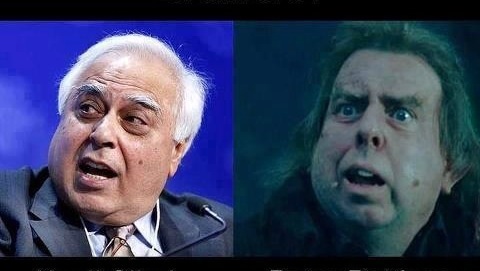 It's a funny moment when a prominent Indian politician looks exactly like Peter Pettigrew from the Harry Potter movies.
6. Katrina Kaif and Cobie Smulders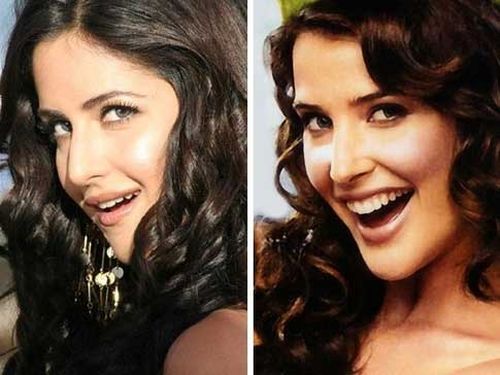 What do our Indian barbie doll, Katrina Kaif and star of popular American sitcom How I Met Your Mother, Cobie Smulders (aka Robin Scherbatsky) have in common? Their FACE!
7. Aamir Khan and Tom Hanks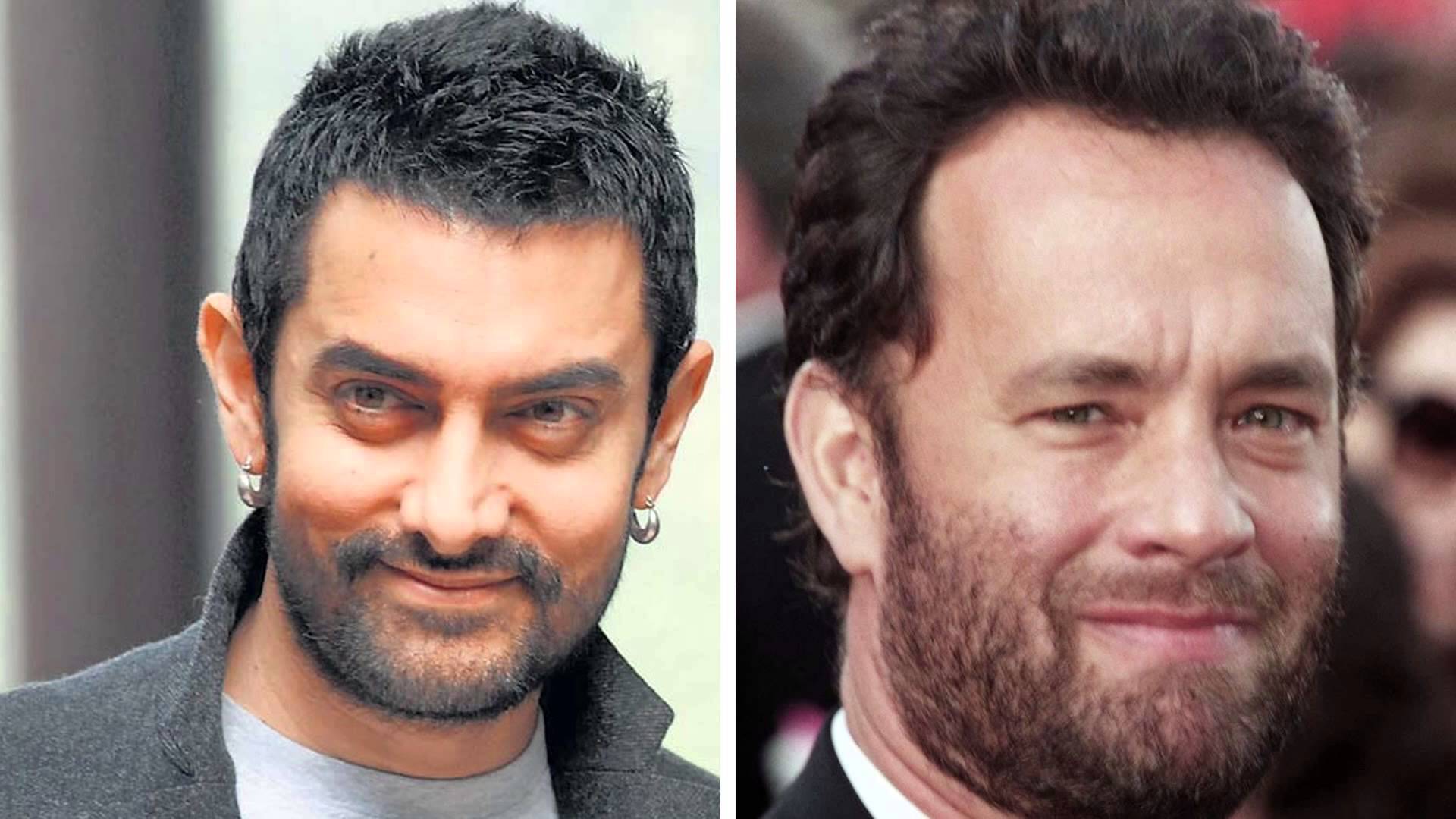 No wonder Aamir Khan is known as the Tom Hanks of India. Both his method acting style and appearance closely resemble this famous Hollywood actor.
8. Parineeti Chopra and Hayden Panettiere
You know all Parineeti has to do is go blond and she can pretty much take the place of Heroes star Hayden Panettiere in the US.
9. Preity Zinta and Monica Belucci
Minus those iconic dimples Preity Zinta looks a lot like Italian model and actress of the Matrix series fame, Monica Bellucci.
10. Priyanshu Mukherji and Jeff Goldblum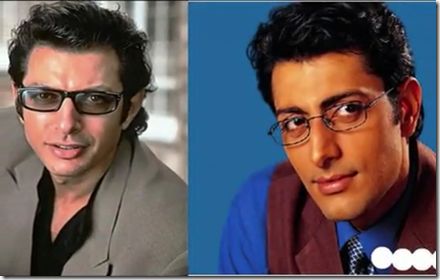 It's a shock that Priyanshu never made any lasting impression in Bollywood, whereas his Hollywood counterpart, Jeff Goldblum is a popular actor and theater personality who appeared in movies like Jurassic Park and Lost World.
11. Ranbir Kapoor and Ryan Gosling
Ranbir Kapoor and Hollywood heartthrob Ryan Gosling (of The Notebook fame) have a lot of things in common, both have a gorgeous face that makes women swoon across continents, and both are brilliant actors.
12. Sanjay Dutt and Jean Reno
The same brooding eyes, the same receding hairline, our Sanju baba sure has a lot in common with French actor Jean Reno.
13. Esha Gupta and Angelina Jolie
Pouty lips and gorgeous cheekbones – Esha Gupta could be Hollywood superstar Angelina Jolie's Indian sister.
14. Vivek Oberoi and Johnny Depp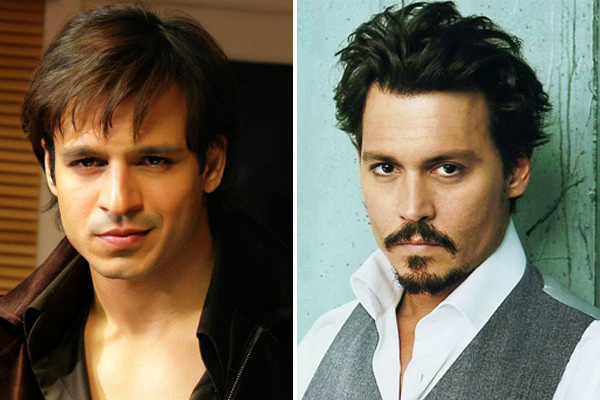 Just slap on some facial hair on Vivek Oberoi and he looks just like Hollywood Superstar from the Pirates of the Caribbean movies – Johnny Depp.
15. Virat Kohli and Dominic Cooper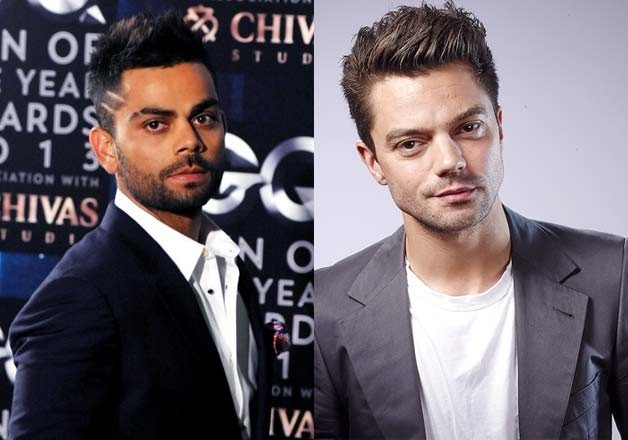 Hollywood star Dominic cooper who starred in the Captain America movie looks unnaturally like the star of our Indian cricket team – Virat Kohli
16. Jitendra and Charlie Sheen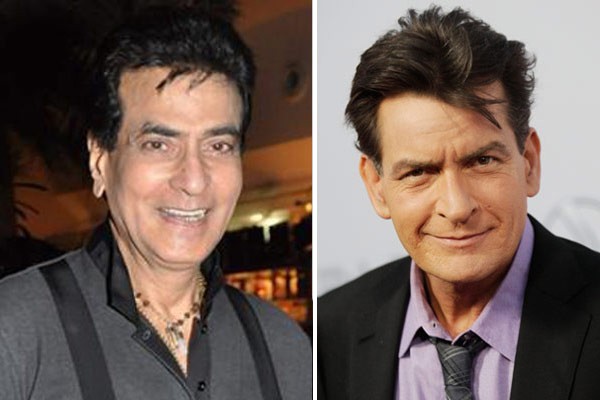 With their identical features, Jitendra and Two And A Half Men star Charlie Sheen could be related. Can someone look into that, please?
17. Hrithik Roshan and Bradley Cooper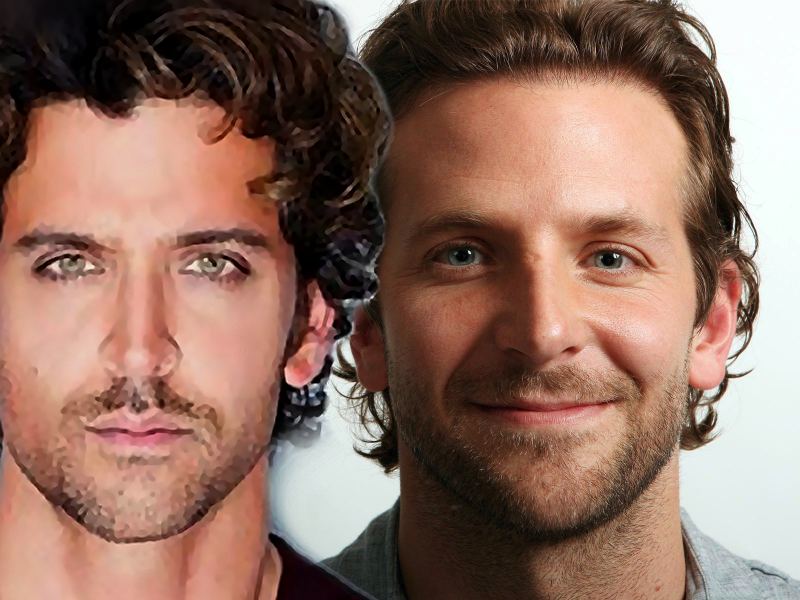 And keeping the best one for the last, our gorgeous actor Hrithik Roshan could be a carbon copy of Hollywood superstar of the American Sniper and Hangover movies fame, Bradley Cooper. Same light eyes, same long nose and same expression!
18. Emraan Hashmi and Colin Farrell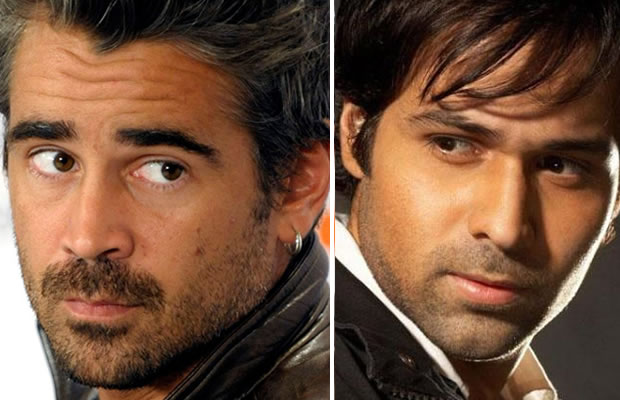 19.Tusshar Kapoor and  Phillip Rhys
Who else has a doppelganger?