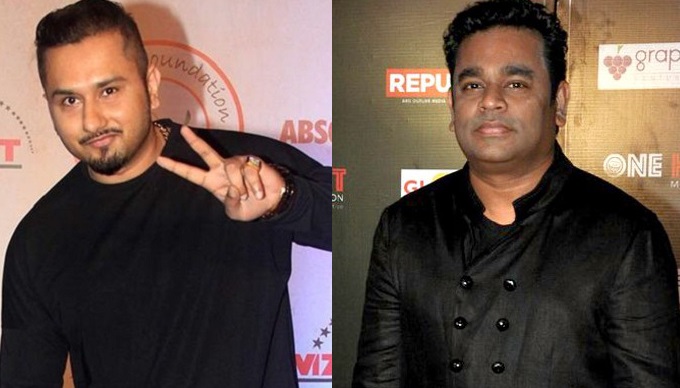 8 Indians Who've Won The Grammy Award That Yo Yo Honey Singh Can Only Dream of
Million dollars, I don't give a damn!
Kudiya-shudiya, I don't give a damn!
Badi hai soch meri, bade hain plans
Jo kuch bhi hoon, 'cause of my fans
Jo bhi maine bola wo main karke dikhaunga
Mere liye duaa karo, Grammy le aaunga
Kasam Bajrang Bali ki
Desi ghee ki boondi, sakarpare batwaaunga
In case you're wondering, what the hell I just read? That was Honey Singh's songs' lyrics. Apparently, he wants to win one of the most prestigious music awards, The Grammy Award.
If you are still wondering How Many Grammy Awards Does Yo Yo Honey Singh Have? The answer is Zero. He has never even been nominated.
A Grammy Award (originally called Gramophone Award), or Grammy, is an honor awarded by The Recording Academy to recognize outstanding achievement in the mainly English-language music industry. The annual presentation ceremony features performances by prominent artists and the presentation of those awards that have a more popular interest. It shares recognition of the music industry as that of the other performance awards such as the Emmy Awards (television), the Tony Awards (stage performance), and the Academy Awards (motion pictures).

Prior to 1971, the Grammy Award ceremonies were held in different locations on the same day. Originally New York City and Los Angeles were the host cities. Chicago joined being a host city in 1962, and then Nashville became the fourth location in 1965.
The 2015 awards were even more special considering it had one Indian – Ricky Kej and one Indian-American – Neela Vaswani – who won the award!
Here is a list of all the Indians who have won a Grammy so far:
T. H. Vinayakram

Thetakudi Harihara Vinayakram also known as Vikku Vinayakram, is a Grammy Award–winning Indian percussionist. He plays Carnatic music with the ghatam, an earthen pot, and is credited with popularising the ghatam.
P A Deepak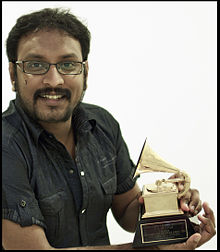 P.A.Deepak (Adrushta Deepak Pallikonda) is a Mix engineer and Record Producer. He won the 2010 Grammy Award for the "Best Compilation Soundtrack for Visual Media" for the movie Slumdog Millionaire.
Pandit Ravi Shankar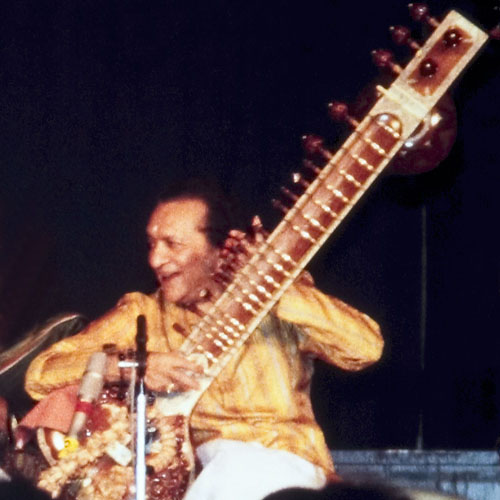 Pandit Ravi Shankar was one of the best-known exponents of the Sitar as well as a composer of Hindustani Classical Music. He has won Three Grammy awards including a Lifetime Achievement Grammy!
Zakir Hussain
His name and his style needs no introduction. In 1992 Planet Drum, an album co-created and produced by Hussain and Mickey Hart, was awarded the first-ever Grammy for Best World Music Album, the Downbeat Critics' Poll for Best World Beat Album and the NARM Indie Best Seller Award for a World Music Recording.
(Late) H Sridhar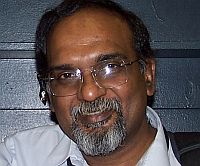 H. Sridhar (Sridhar Hariharan/H.Padmanabh) was a sound engineer from India and known for his work with the Indian Musician A R Rahman. He received a Grammy Award for Best Compilation Soundtrack Album for a Motion Picture, Television or Other Visual Media – 'Jai Ho' – Slumdog Millionaire (2010)
A R Rahman

A. R. Rahman's works are noted for integrating Indian classical music with electronic music, world music and traditional orchestral arrangements. Among his awards are two Academy Awards, two Grammy Awards, a BAFTA Award, a Golden Globe, four National Film Awards, fifteen Filmfare Awards and sixteen Filmfare Awards South. He has been awarded the Padma Bhushan, the third highest civilian award, in 2010 by the Government of India. In 2009, Rahman was included on the Time 100 list of the world's most influential people. The UK-based world-music magazine Songlines named him one of "Tomorrow's World Music Icons" in August 2011.
Ricky Kej
Ricky is a Bengaluru-based composer, music producer, and musician. He won the Grammy award in 2015 for his album Winds of Samsara – a collaboration with South African flutist Wouter Kellerman.
Vishwa Mohan Bhatt
Vishwa Mohan Bhatt, also known as V. M. Bhatt (born 27 July 1950), is Grammy-winning Hindustani classical music instrumentalist who plays the Mohan Veena (slide guitar). Bhatt is best known for his Grammy award winning album A Meeting by the River with Ry Cooder released on Water Lily Acoustics label. He is also known for other fusion and pan-cultural collaborations with Western artists such as Taj Mahal, Béla Fleck and Jerry Douglas.
On one hand, we hope that Yo Yo Honey Singh gets better since he is suffering from bipolar disease, but considered to these legends his work is not even close, so he can kiss goodbye to his Grammy dream. At least for now.
Cover Image Source : BollywoodLife.com