15+ Best Infidelity Movies on Netflix | Cheating Partner Movies
Everywhere we look these days, relationships appear to be in shambles. Broken vows appear to be caused by a variety of factors, including unsuccessful marriages, adultery episodes, and short-term, attention-getting romances. Although you and I may frown at the mention of the word "infidelity," we both know it is deeply engrained in our systems. And let's face it, we all enjoy a good film about cheating spouses and dishonest husbands. So, with that out of the way, here's a list of Netflix's best infidelity films that you can watch right now. On Netflix, there are both cheating wife and cheating husband movies.
6 Years (2015)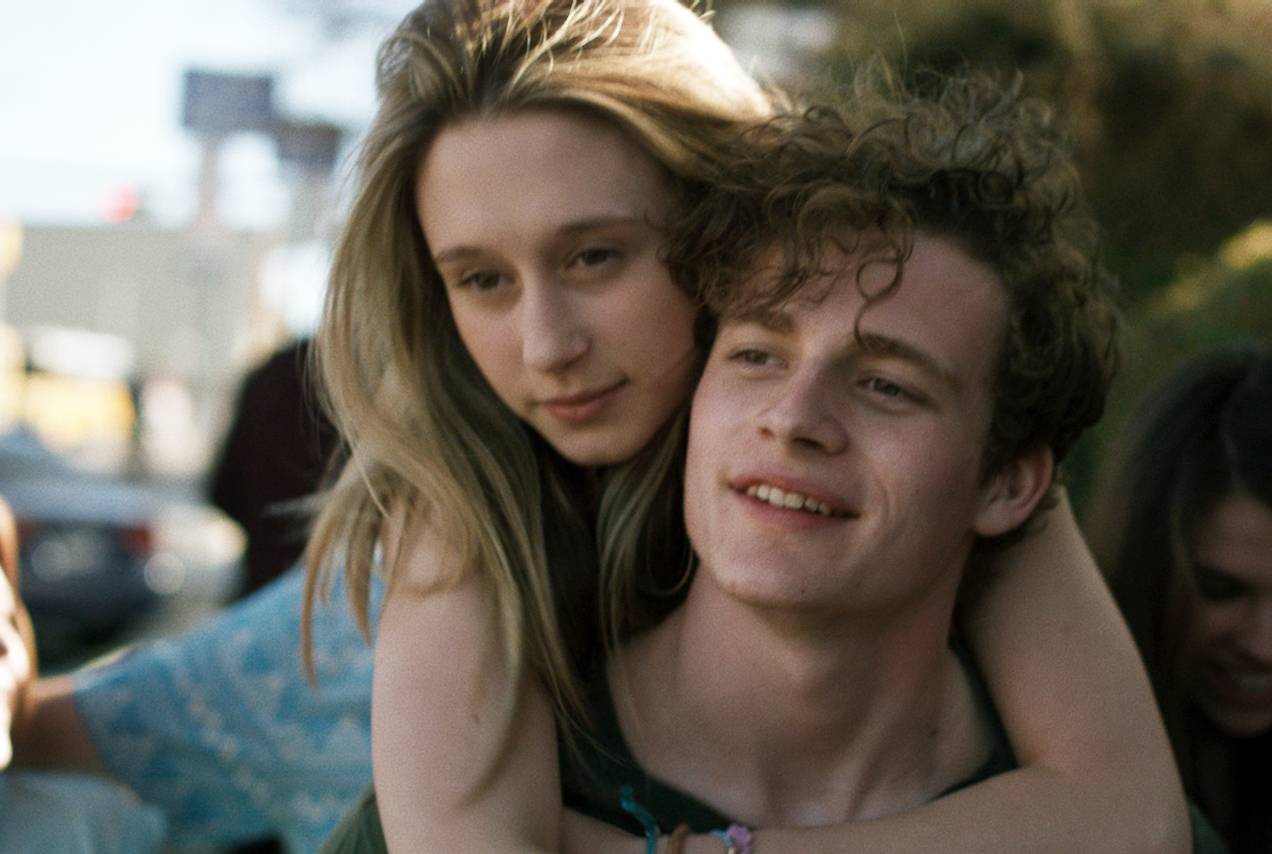 '6 Years,' directed by Hannah Fidell, is a romantic drama about a 6-year-long tumultuous relationship between two young people, Mel Clark (Taissa Farmiga) and Dan Mercer (Ben Rosenfield). It's an honest and real portrayal of some of the darkest sides of adolescent love. During their fights, Mel has a habit of becoming violent, which has resulted in Dan being wounded on occasion. He usually lies to others about his injuries, claiming that they were caused by some sort of mishap. Dan cheats on her with one of his coworkers, causing their relationship to become even more tumultuous. Both characters are given equal time and attention in the film. Both of them are extremely flawed human beings, but the audience comes to accept that truth as the film progresses.
365 days (2020)

Laura Biel (Anna-Maria Sieklucka) is a high-achieving business professional whose relationship with her partner has grown monotonous and boring in the Polish mystery thriller '365 Days.' Massimo Torricelli (Michele Morrone), the head of the Torricelli crime family, kidnaps her after her 29th birthday. He tells her that he first saw her five years ago and has had a crush on her ever since. He also says she'll be his prisoner for the next 365 days until she develops genuine feelings for him. He goes on to say that he has no intention of forcing himself on her. She makes an initial attempt to flee, but quickly learns that it is fruitless, and she has no choice except to accept her current situation. '365 Days' is another attempt to depict the BDSM subculture on the big screen, following the 'Fifty Shades' series.
A Fall from Grace (2020)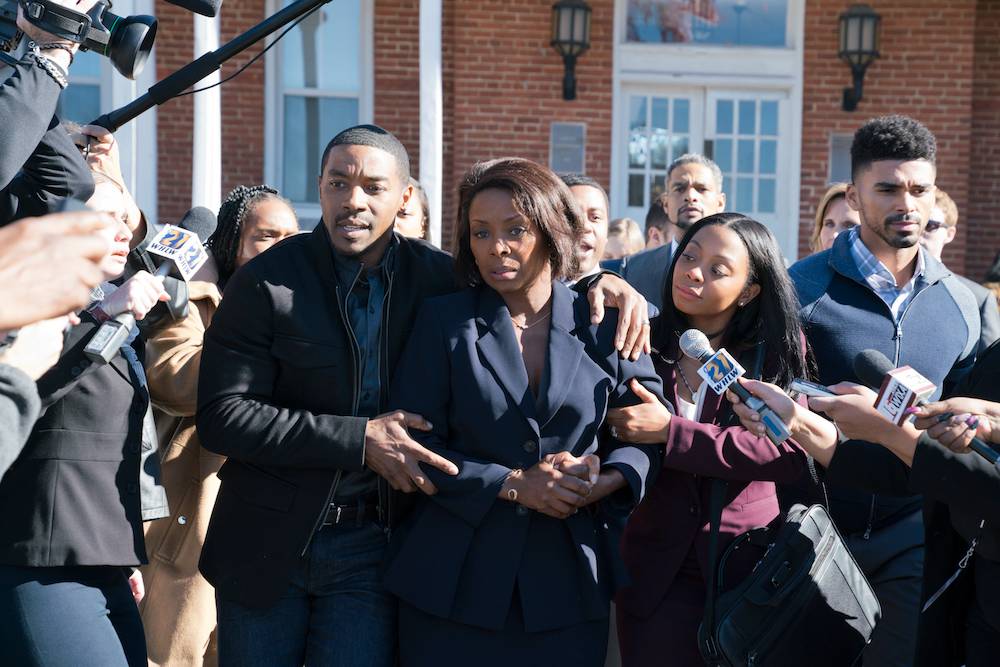 'A Fall from Grace,' directed by Tyler Perry, is a thriller that tells the compelling narrative of second chances, heartbreak, treachery, and criminality. Grace Waters is a stylish and strong young woman who is having a hard time getting over her ex-adultery. husband's Fortunately, she rediscovers happiness when she meets another man, but it does not take her long to understand that her new husband is not the prince charming she had expected. She is arrested and charged with the murder of her husband a few months later. When it appears that Grace's case is hopeless, a young lawyer who believes she is innocent chooses to take it on.
Closer (2004)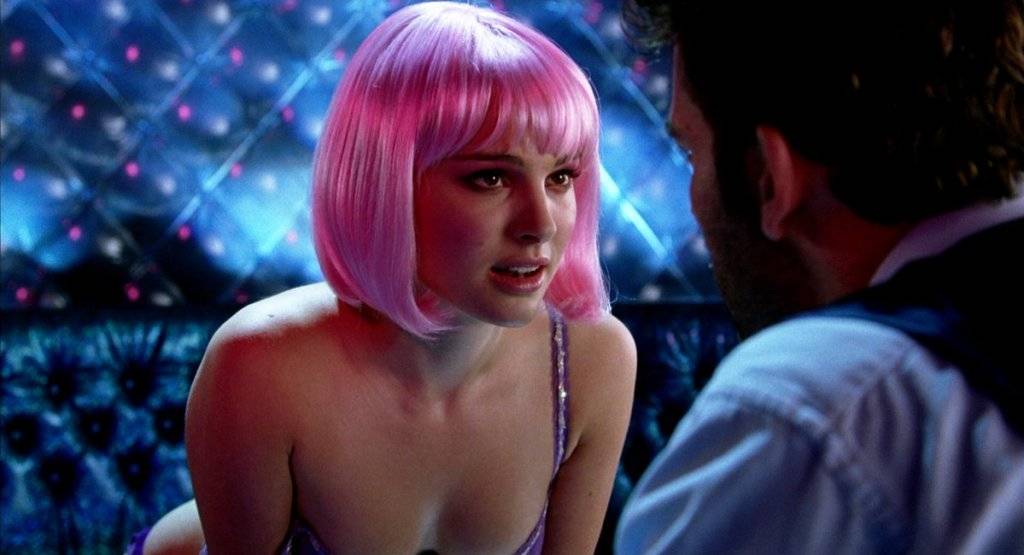 Mike Nichols directed and co-produced 'Closer,' a romantic drama film based on Patrick Marber's award-winning play of the same name. Daniel "Dan" Woolf, an unsuccessful novelist and journalist, encounters a stripper named Alice on the street and falls in love with her. Dan brings her to the hospital after she is injured by a taxi, and the unexpected couple ends up dating. Dan meets Anna, a photographer, a year later, but she rejects his love efforts. He tricks Anna into a sexual affair with Larry, a dermatologist, because he can't accept the rejection and go on. As the novel progresses, the lives of the two couples become entangled in unimaginable ways as infidelity becomes the norm.
Deadly Illusions (2021)

Mary Morrison, a talented author with a loving husband and two great children, is the focus of 'Deadly Illusions.' After receiving a two-million-dollar advance from her publisher for a new work, Mary decides to hire a nanny to help her with the child. Grace (the nanny) and Mary form a fantastic friendship at first, but the author quickly develops sexual thoughts about Grace. She also sees Grace and her husband making love in the kitchen, though she isn't sure if this is her imagination or reality. Such instances establish a wedge between Mary and Grace, but Mary quickly forgives her and the two restart their friendship. Things take a nasty turn when the agency claims to have no record of Grace, and Mary is left to face the evil that has infiltrated her home.
Fatal Affair (2020)

Director Peter Sullivan's Netflix thriller drama 'Fatal Affair,' starring Nia Long, Omar Epps, and Stephen Bishop, follows the story of a lady named Ellie (Long) who has a brief passionate encounter with David (Epps), a person she knew in college. She, on the other hand, terminates the connection before it becomes serious and returns to her husband. Frustrated, David immediately integrates himself into her personal life by dating one of her closest friends and becoming acquainted with her spouse. Ellie discovers that David has likely murdered his former wife and her boyfriend as the film develops. She must now do everything she can to safeguard the people she cares about.
Haseen Dillruba (2021)

'Haseen Dillruba,' a romantic mystery thriller penned by Kanika Dhillon, features standout performances by Taapsee Pannu, Vikrant Massey, and Harshvardhan Rane. T he film, directed by Vinil Mathew, revolves around the murder of a man named Rishab Saxena. When the police investigate the case, they believe Rishab's wife, Rani, is a prime suspect. As the novel progresses, the ugly reality of their tumultuous relationship emerges. However, as the mystery surrounding Rishab's death perplexes everyone, the thin line between truth and fantasy begins to blur.
Leyla Everlasting (2020)

'Leyla Everlasting,' directed by Ezel Akay, is a Turkish comedy-drama film about Leyla and Adam, a happily married couple whose happy married life progressively stagnates and the two begin to drift apart. As a result, when he falls in love, he decides to dissolve his decades-long marriage in order to be closer to his beautiful mistress Nergis. Unfortunately for him, Leyla isn't the kind to readily let go of a relationship, so Adam understands he'll have to figure out a method to get rid of her or risk losing his forbidden lover Nergis.
Lust Stories (2018)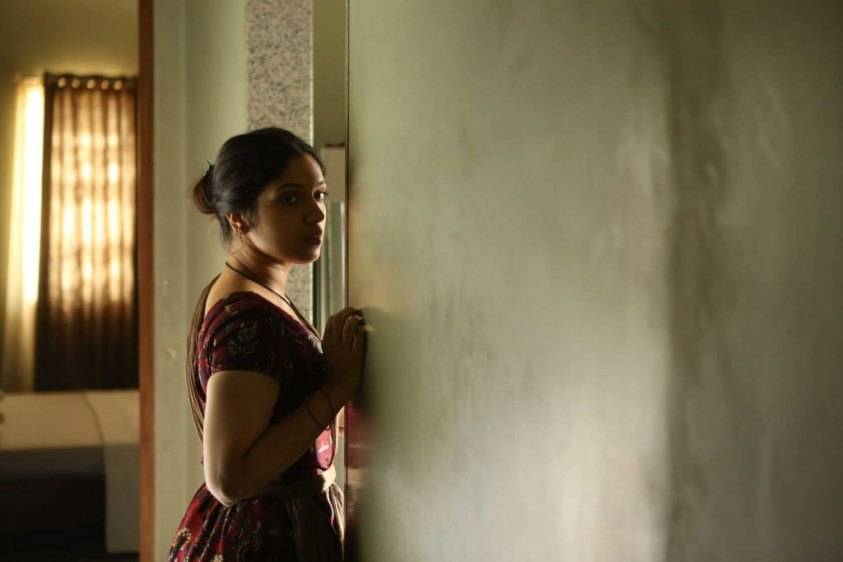 'Lust Stories' is a four-part anthology film set in modern India that explores the complexities of love, relationships, and sex. One of the stories is about Kalindi, a married college professor who has a sexual connection with her student Tejas in order to uncover her own sexuality. Things quickly become complex when Tejas begins dating his classmate Natasha, and Kalindi becomes envious of the two. Ajit has a sexually passionate romance with his maid, Sudha, in another scenario. When he decides to marry, everything changes. The third story is about Reena, a housewife who is having an affair with her husband, Salman's best friend Sudhir. This film is available to view online.
Marriage Story (2019)

'Marriage Story,' directed, co-produced, and co-written by Noah Baumbach, is a drama film that tells the story of a traumatic divorce and analyzes the difficulties of modern-day romantic relationships. Nicole and Charlie Barber have experienced all of the highs and lows of a relationship and know what it takes to stay together. Unfortunately, the pair also recognizes that when things go out of hand, it's wiser to let go. So, when they have marital issues, they seek the help of a mediator, but to no avail. As arguments and regrets mount, divorce appears to be the only viable option. The empathetic portrayal of marriage, with all of its flaws, is fascinating to witness.
My Teacher, My Obsession (2018)

Riley struggles to establish friends after transferring to a new school in 'My Teacher, My Obsession.' However, because her father is a teacher at the same school, she eventually notices that most female pupils develop a crush on him. Surprisingly, things quickly escalate when Kyla, Riley's lone friend in school, develops an obsessive obsession with her father and begins planning sexual encounters with him. Riley's job of defending her father falls on her shoulders when she squares up against her buddy, as she is the only one who is aware of Kyla's intentions.
Newness (2017)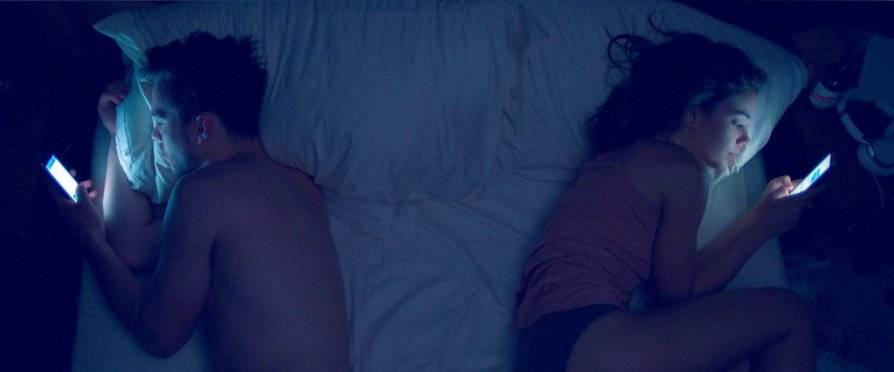 Welcome to the era of dating apps and relationship control by technology. Gone are the days when people secretly exchanged letters or had first dates in coffee shops. Love in the age of Tinder is quick, easy, and selfish. This is what happens when Martin and Gabriella meet on an internet dating app that they both use to meet new people. They return to Martin's place after their first date and have sex, with Gabriella subsequently moving in with him. However, things quickly deteriorate as they begin to argue, and one day, they both end up sleeping with someone else. They eventually confess their infidelity to one other and begin an open relationship. This film is available to view online.
No Other Woman (2011)

The three characters in 'No Other Woman,' a love drama from the Philippines, are furniture supplier Ram (Derek Ramsay), his wife Charmaine (Cristine Reyes), and heiress Kara (Anne Curtis). Ram and Charmaine have a wonderful relationship. However, after Ram meets Kara, their relationship begins to shift. Ram secures a big deal with her father's resort with Kara's help. Soon, he has forbidden desires and spends the night with Kara. When Charmaine learns about it, she determines that she will not be defeated so easily and conducts a violent counter-offensive against the wealthy woman. Ruel Santos Bayani, whose other credits include the 2009 TV series 'The Two of Us' and the 2010 romance-drama 'Paano Na Kaya,' is the director of the film.
The Girl on the Train (2021)

The Girl on the Train is a mystery thriller film based on Paula Hawkins' novel of the same name and a remake of Tate Taylor's 2016 film. Mira, a daring lawyer who takes on a case against a strong mobster despite the risks, is the focus of Ribhu Dasgupta's directorial debut. With her own personal life in shambles, she seeks solace in staring at a seemingly perfect couple from the train she rides to work every day. Mira decides to get engaged in their personal lives after noticing something unexpected one day, and herself up embroiled in a murder mystery.
The Love Affair (2015)

'The Love Affair,' the second Filipino film on the list, depicts Vince (Richard Gomez), whose world is turned upside down when he discovers that his wife Trisha (Dawn Zulueta) has been unfaithful to him. He meets gorgeous lawyer Adie, who helps him annul their marriage (Bea Alonzo). She turns out to be dealing with a similar issue in her personal life. Their common sense of heartbreak brings them closer over time. Trisha, on the other hand, isn't one to give up quickly, and the three shattered but determined people form a turbulent love triangle. The film, directed by Nuel C. Naval, has the distinction of becoming the second Filipino film to gross over $300 million in 2015.
The Mistress (2012)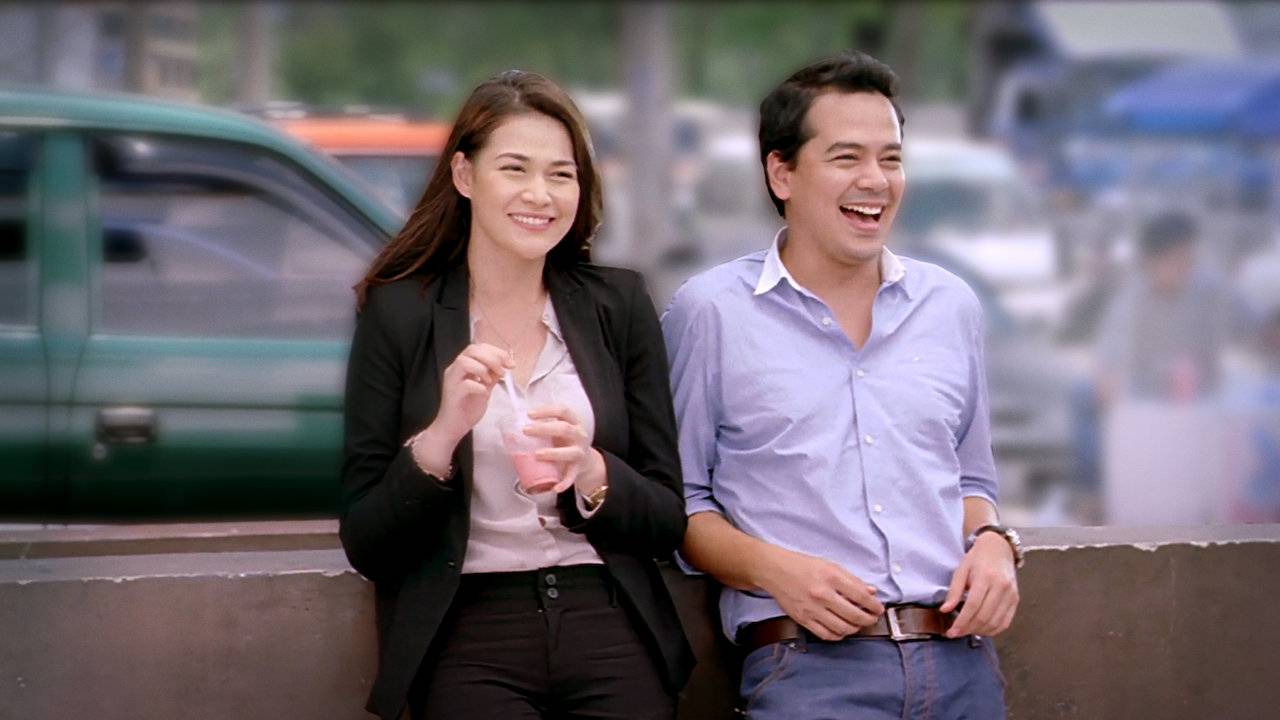 The Filipino melodrama film 'The Mistress,' starring John Lloyd Cruz, Bea Alonzo, Hilda Koronel, and Ronaldo Valdez, depicts a young seamstress Sari who can't choose between two men. JD, the younger, is passionate and kind, and she sees a future with him, but Rico, the elder, has been cheating on his wife for several years with her. Surprisingly, the older man is also the father of the younger children. When JD hears of Sari's father-daughter relationship, he resolves to leave. But it's too late by then; he's already fallen passionately in love with her.
The Players (2012)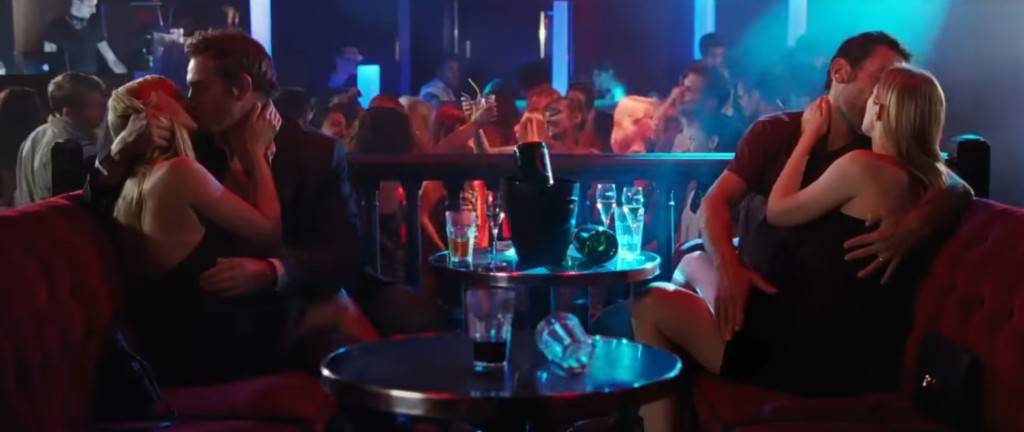 'The Players' is a collection of short films on male adultery and married men's unfaithfulness. The video revolves around many married guys in various settings, demonstrating how each, regardless of whether their marriage is joyful or unhappy, ends up cheating on their significant others with one or more sexual partners. However, none of these individuals are honest about their conduct, preferring to disguise their dishonesty through deception and trickery. 'The Players' offers a fascinating look into the mind of an unfaithful man while also delivering an entertaining comedy that sugarcoats the serious message.
The Unmarried Wife (2016)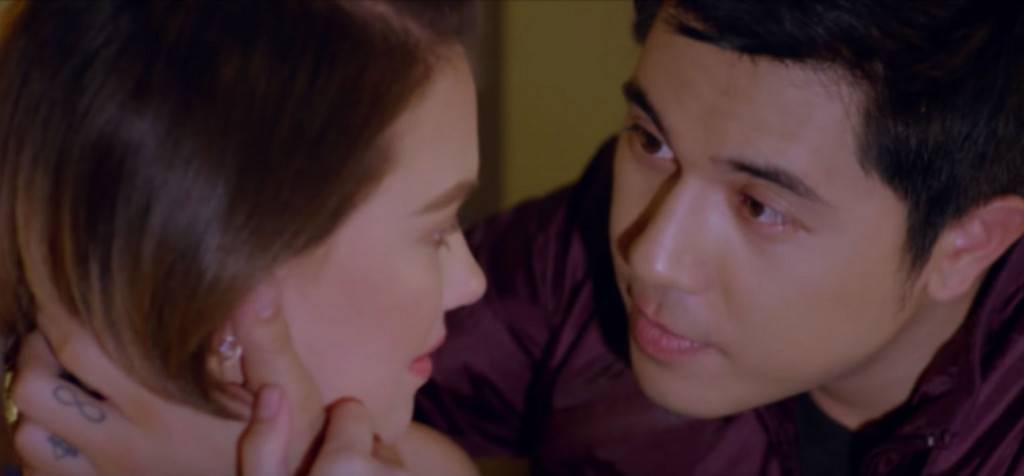 'The Unmarried Wife' is a Filipino film about Anne Victorio, a successful lady who aspires to be the perfect mother and wife, something she has never been in the past. She is married to Geoff, and their flawless union is the envy of their peers. However, many people were unaware that Geoff had cheated on Anne, and that their utopian marriage was just that: a sham. Anne meets Brian, another single, separated man, in order to get over her spouse, and the two begin a passionate romance. Anne, on the other hand, is still married to Geoff. The novel seeks to depict Anne's troubles as she tries to strike a balance between her motherly responsibilities and her unresolved affections for her spouse. This film is available to view online.
White Girl (2016)
'White Girl' portrays each of these aspects of the addiction world extremely well: copious amounts of cocaine, nudity, colors, money, and perverted intentions. What happens, though, when love is introduced into the midst of the chaos? Let's see what happens. When Leah, a college student, is looking for any kind of intoxication, she meets Blue, a Latino drug dealer. Both of them began selling narcotics and making money within a few days. However, Blue is apprehended and arrested one day, leaving a bag of cocaine in Leah's possession. Leah is now attempting to save Blue by crossing all boundaries. Is she, however, sincere? Is there a hidden agenda here? After all, she'd only known Blue for five days? Give it a look and you'll see what I mean.