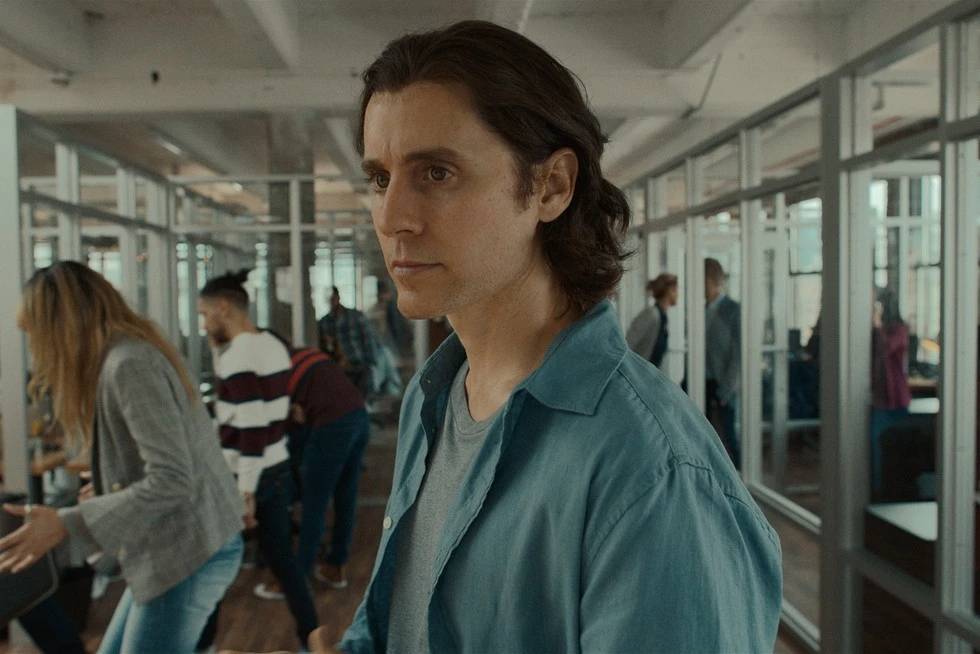 Is GreenDesk (As Shown In WeCrashed Series) a Real Company? Does It Still Exist?
'WeCrashed' is a biographical drama series that recounts the birth and fall of the shared workplace business WeWork, as well as Adam Neumann's relationship with his girlfriend-turned-wife Rebekah. However, the show's key relationship and titular startup have quieter, humbler, but equally remarkable beginnings.
On the show, Adam Neumann and Miguel McKelvey launch a nascent shared workspace startup called GreenDesk, which is geared at young, eco-conscious entrepreneurs. We decided to check up on GreenDesk because so much of the show is based on real life, and here's what we discovered!
Was GreenDesk a Real Company that Adam Neumann Started?
GreenDesk was founded by Adam Neumann and Miguel McKelvey before they co-founded WeWork, as you may have guessed. When the former landed in New York in 2001 after serving in the Israeli army, he was working on his business idea of selling baby garments with padded knees (known as Krawlers). At the time, the latter worked as an architect for a small firm in the same building.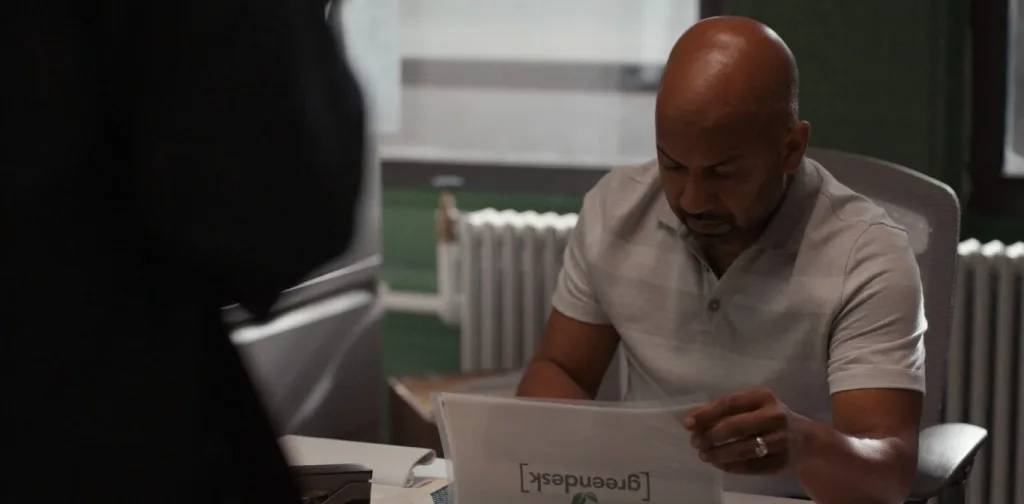 Soon after, Adam and Miguel noticed that the building they worked in was largely vacant, and they persuaded the landlord (which wasn't easy) to let them rent out small pieces of the vacant floors to other entrepreneurs. Surprisingly, the scene in 'WeCrashed' where Miguel works feverishly all night on a deck announcing the company appears to be based on reality, as the architect co-founder supposedly came up with the company's name, logo, and a working website in one night.
As a result, the idea that would eventually lead to the founding of WeWork was born. However, in 2008, Adam and Miguel launched a company called GreenDesk utilizing the first level they were given permission to utilize. GreenDesk's original site was in the Brooklyn area of Dumbo, and the company aimed for environmentally friendly workstations that employed recycled furniture and wind power.
Customers, known as members, might rent office space or a desk on a monthly basis. The members' piecemeal rental payments for little areas of the floor piled up to more than Adam and Miguel's lease payments, leaving them with a profit.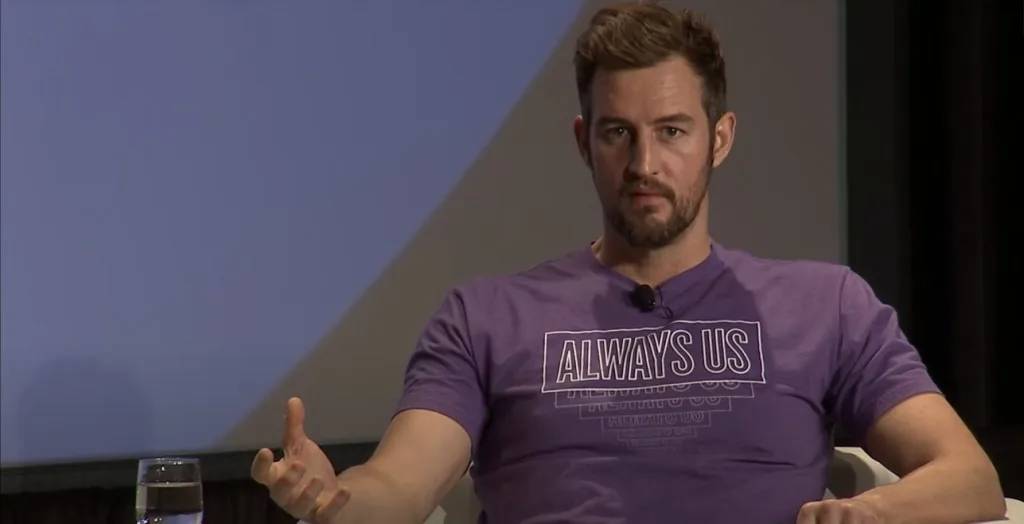 GreenDesk appeared to be a success immediately first, with the economic crisis putting financial strain on firms. The co-founders, according to Adam, discovered that the underlying power of the concept was the community that built in the shared workspaces. They sold their company to their landlord, Joshua Guttman, "for a few million" in 2010, and then founded WeWork.
Does GreenDesk Still Exist?
GreenDesk, as it turns out, still exists and has grown beyond its original Brooklyn site. Ben Shwartsberg, the company's current CEO, joined in 2014 as an IT operator. Ben said in a 2020 interview that GreenDesk has over 5,000 members. Currently, the company operates nine sites throughout New York City, including Dumbo, Greenpoint, Williamsburg, Downtown Brooklyn, and Long Island City, with more locations rumored to be on the way. They have a location in Israel as well.

The company's service remains largely unchanged from its original proposition of providing ecologically responsible office space or a work desk on a month-to-month basis, with most of the facilities that a growing business requires included. GreenDesk has evolved to include virtual offices and meeting rooms, as well as boasting substantially faster internet speeds.