Despite the fact that Manifest contains various fantasy elements, many viewers have pondered if it is based on a genuine story. The show's premise is upon the mysterious disappearance (and unexpected reappearance) of a commercial airline. For five years, the passengers onboard vanished from the planet and reappeared without realizing they had been gone for more than a few hours.
Manifest, which aired for three seasons before being unexpectedly cancelled, features a great deal of emotional drama as it depicts how these people must reintegrate into society as well as their families. The Flight 828 passengers were naturally distraught to see how some of their loved ones had moved on without them, as one might expect if something like this had happened in real life. Not only that, but they had to deal with the unwelcome attention that accompanied their bizarre situation. The character arcs in Manifest appear realistic in many ways, but there are a number of fantasy and science fiction tropes that further complicate matters for them, such as the cryptic messages and prophetic visions known as the Callings that come from an unknown source.
Manifest isn't based on a factual story in and of itself, but it is linked in some manner to the mysterious disappearance of Malaysia Airlines Flight 370, which puzzled millions of people when the news came in March 2014. The jet vanished while en route to China from a Malaysian airport and was never discovered. The plane carried almost 200 people, but none of them were ever discovered. Several governments collaborated on search-and-rescue missions, but nothing came of it. Although some bits of suspected wreckage have since been discovered, the true fate of Flight 370 remains a mystery, despite investigators' assumptions about what happened.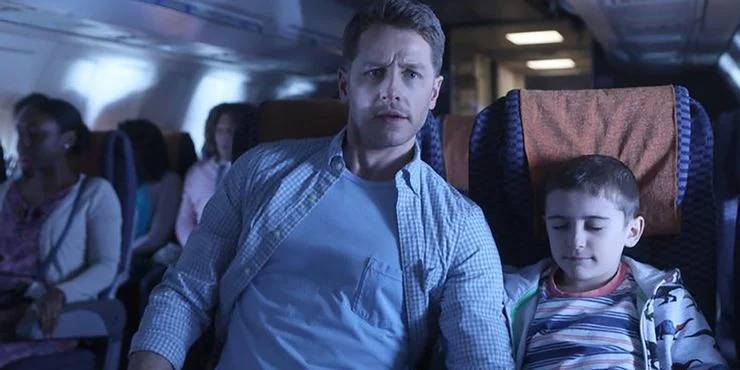 The Malaysian Airlines event, and all of the questions it raised among the public and the media, seemed to be linked to Manifest's account. Even though he came up with the main premise for Manifest before it happened, series creator and showrunner Jeff Rake stated in an interview that Flight 370 plays a "pivotal role" in the show. Rake says he came up with the idea while pondering about "togetherness" and "separation" during a family trip to the Grand Canyon. He attempted proposing the idea to many networks but was unsuccessful. When the Malaysian Airlines flight vanished, though, his concept became "a little more real." People became interested in bringing Manifest to life "in the context of Malaysian Air," according to Rake.
While the idea for the show didn't come from the missing Malaysian plane, it appears that the series' development was aided by the real-life tragedy, which made the tale feel more relevant than it had previously. Of course, the various mysteries covered in Manifest are all made up, but the way the plane disappearance gripped the public in the program may have been based on true events.
Our Team DCS includes 5 different writers proficient in English and research based Content Writing. We allow them and encourage them to follow the Entertainment news all day long. Our posts, listicles and even the exclusives are a result of their hard work.