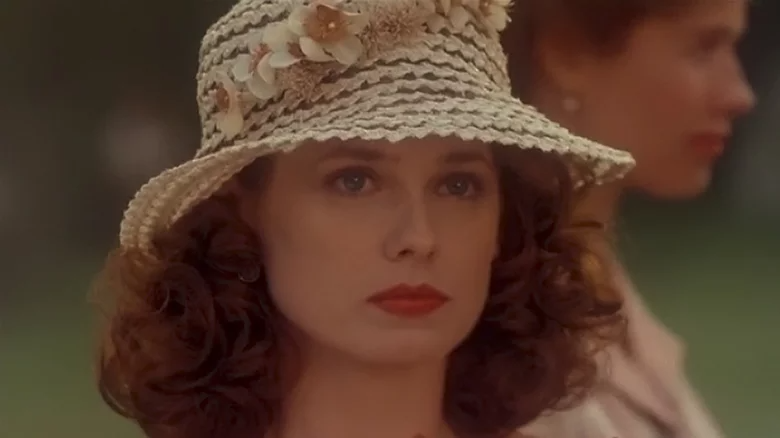 Who Is Isabel Glasser And Where Is Isabel Glasser These Days?
Many actors have had great potential over the course of Hollywood history, but their potential has never materialised. This is due to a number of factors. Actors may claim not to be interested in performing as a career. Other times, it can be that they don't like the kinds of jobs that are being given to them. Alternatively, artists might leave their line of work for personal reasons, which would force them to shift their attention to other things like their families or their businesses.
While some performers make an official announcement about leaving the entertainment industry, other actors abruptly stop acting, leaving fans to wonder why they stopped making appearances on television. Isabel Glasser is one such actor who received praise for her work in movies like "Pure Country," in which she co-starred with country music legend George Strait, and "Forever Young," in which she acted opposite Mel Gibson. She also made appearances on TV programmes including "NYPD Blue." Her final on-screen appearance, according to Glasser's IMDb, was in the 2006 movie "Fireflies" with Kate Mara. Right now, where is Glasser?
Glasser is currently working on a new film

The good news is that Glasser's followers won't have to wait too long to catch her in a new movie called "Pellett." Fred Fontana, who is directing his first feature film, wrote and directed the picture. In 2010, he wrote the movie "Florida Road."
The real-life tale of Clem Pellett, whose grandfather Clarence Pellett was killed in Montana in 1951 by a hitchhiker called Frank Dryman, serves as the basis for the movie "Pellett." After the killing, Dryman took Pellett's vehicle and drove it to the Canadian border, where he was apprehended and returned to Montana to face charges. After four years, his first death sentence was commuted to life in prison. After receiving his parole in 1969, Dryman travelled to California with his brother, got hitched, and then vanished in 1972. He was not discovered once more until Clem Pellett revisited the case in 2010 and hired a private detective, who ultimately discovered Dryman residing in Arizona under a different name (via Great Falls Tribune).
In the movie, Glasser will portray Cynde Pellett. Frank Dryman has been cast as Kam Dabrowski, but Clem Pellett has not yet been chosen. As Fontana was previously a production associate on "Pure Country," this film would be Glasser and Fontana's second collaboration.
While "Forever Young" is accessible on the streaming platform Kanopy, "Pure Country" is now available for rental on Apple TV.