"Who the (Bleep) Did I Marry?" on Investigation Discovery. In the second half of the first decade of the new century, Jack Ranallo, a serial fraudster, committed fraud in Cumberland, Rhode Island, as described in Forgive and Forget/Field of Schemes. He defrauded the parents of his young players of thousands of dollars while pretending to manage a junior baseball programme. Here is what we know about Jack Ranallo and how he was apprehended if you're curious to learn more.
Who is Jack Ranallo?
Early in 2000, Jennifer Ranallo was a single mother who was adjusting to living independently once more while also providing for her three sons. At her Rhode Island shopping centre, she noticed Jack Ranallo, an intriguing stranger. She remembered being at the mall with one of her kids when she noticed Jack talking to his friend about music behind her. "He said something that interested me," she recalled, "so I turned behind and struck up a conversation."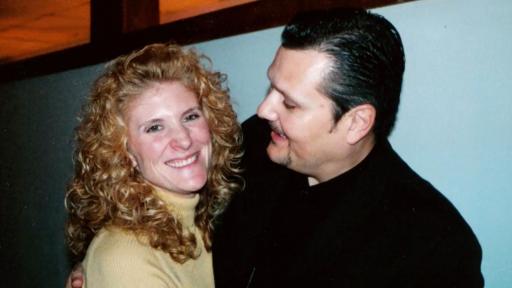 As a music licenser from Baltimore, Maryland who was in town for a conference, Jack introduced himself. The handsome and courteous man immediately piqued Jennifer's interest, and as they parted ways, he offered her his email address. Over the ensuing months, they engaged in flirtatious correspondence during which Jack claimed ownership of his music licencing company. However, he noted that baseball was his main interest, and he had previously played in AAA leagues. He said that despite being a talented pitcher, a severe injury forced him to stop.
The union took place in April 2001. Josh Gaudette, one of her sons, remembered: "I loved how Jack was very easygoing, and my mom was deeply in love with him." Working long hours from his Cumberland, Rhode Island, home's basement, his business appeared to be flourishing. She even put his name on the house deed because she trusted him with the family's finances. She was assured by Jack that she didn't need to worry about anything because he would take care of the bills and monthly mortgage payments.
By 2004, his company appeared to be struggling and money was scarce. While Jack concentrated on his former hobby of playing baseball, Jennifer returned to her job. In April 2006, he leaped at the chance to assist a neighbourhood junior baseball club. Later on, Jack suggested starting a baseball academy. In November 2007, Jennifer got a call from the bank. She was informed by the bank clerk that Jack had issued two $10,000 checks to her account, which Jack stated was due to issues with the academy.
She pardoned his justification for forging, but the police detained him for using bogus checks to pay. Although Jack was out on bail, the detectives decided to conduct a background investigation. They learned that he had used various aliases, including Jack Ranallo, Jack Dorvis, and Jack Norris, as well as had a history of petty larceny and financial fraud. Jack was detained in November 2011, and according to court records, between April 2007 and February 2008, he misrepresented himself as a former minor league baseball player with connections to the Baltimore Orioles.
Where is Jack Ranallo Now?
By claiming to have established a baseball academy and an elite summer league club with the full support of the Orioles, Jack deceitfully solicited and acquired money from families. He also made the implication that the players' ability to get scouted would be aided by his connections to the company. For the alleged running of the elite baseball club that would compete in up to 80 games against other elite teams during the summer, ten families paid $31,500. Additionally, he got two victims to give him "short-term loans" totaling $45,000 that had to be held in escrow.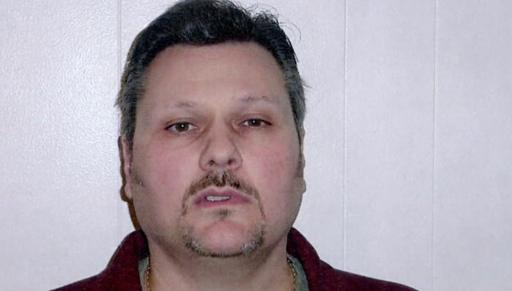 After Jack repeatedly made up a medical issue to delay his trial, he was found in contempt of court and given a six-month term. Jack's ex-wife Jennifer discovered that he hadn't made a utility bill payment in nearly five years while he was incarcerated. He never played minor league baseball, according to court documents, and utilised the money for his own living costs. Hours before his property was to be put up for auction at a foreclosure sale, he used a sizeable portion of the money to pay his mortgage payments.
In accordance with the episode, Jack had a history of deception, getting into jail for petty theft in Florida in 1983 and establishing a false baseball academy in Maryland in 1999. On December 6, 2011, he pleaded not guilty to writing fraudulent checks, receiving money under false pretences, or filing false paperwork. On January 9, 2012, the judge gave him a 15-year sentence, of which he had two and a half left to serve. The remaining time was suspended with probation. Additionally, he was mandated to make amends to the victims.
"Jack Ranallo preyed on every little leaguer's dream of one day playing for the Majors," stated Attorney General Kilmartin. His intricate operation to defraud industrious folks of tens of thousands of dollars for his personal use was driven by grandiose delusions and avarice. Jack Ranallo has finally struck out thanks to the families that came forward and the Rhode Island State Police's investigation. On January 12, 2012, he was additionally charged following a complaint by the Rhode Island State Police in Sixth District Court.
In an alleged scam to steal almost $100,000 from a Kentucky family in a Kentucky property transaction hoax, he was charged with one count of obtaining money under false pretences over $500 and a misdemeanour charge of supplying a false document, according to court documents. In order to pay off the debt Jack put her in, Jennifer, who is now divorced from Jack, works two jobs and lives in Cumberland. Jack is still in California, where he is following the severe rules of his probation and making amends to his victims.