Even though the Scooby-Doo movie got terrible reviews, it has become something of a cult favorite. Like Shrek, it has just the right amount of nostalgia for people who were kids when it came out but are now adults and slightly more mature jokes that those same people missed the first time they saw it. That, and it's an example of a movie where every role is perfect. Fred and Daphne are played by Freddie Prinze Jr. and Sarah Michelle Gellar, who are a real-life couple. Linda Cardelinni, who played Velma on Freaks and Geeks, made her a much more popular character than she was before. She did this by arguably becoming the film's hero. Then there's Matthew Lillard, who is the Shaggy of his generation in the same way that Casey Kasem was the Shaggy of his.
Even though this movie is great, many people were surprised to learn that there is an R-rated version of it. Here is everything we know about James Gunn's famous lost Scooby-Doo movie!
An R-rated Cut Exists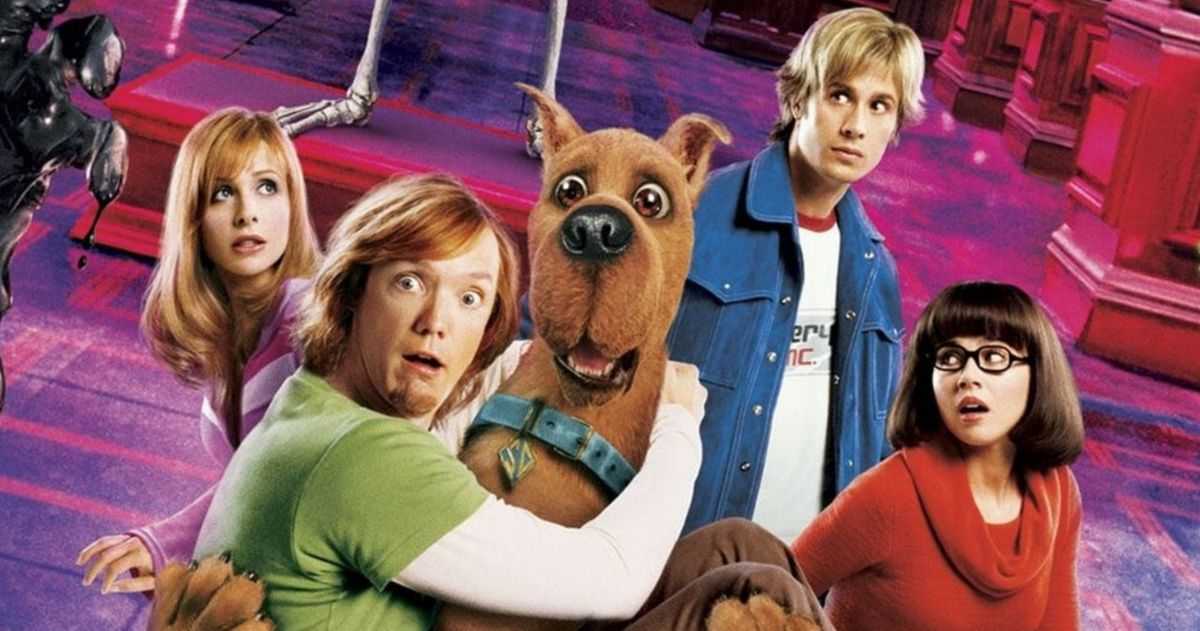 It has been known for a long time that the Scooby-Doo movie was meant to be a more grown-up take on the long-running kid's franchise, especially after it became popular again in the 1990s. It would have been like the grown-up version of Josie and the Pussycats, which came out in 2001 and was based on a cartoon from the same time. The original script got the attention of an all-star cast and was thought to be a surefire hit.
This R-rated version of the movie was made with more mature content, scarier monsters, and probably some bad language. This version of the classic characters was HATED by test audiences, so it was remade into the movie we know today. This cut is still around, but not many people have seen it.
CGI Had to Be Used on the Outfits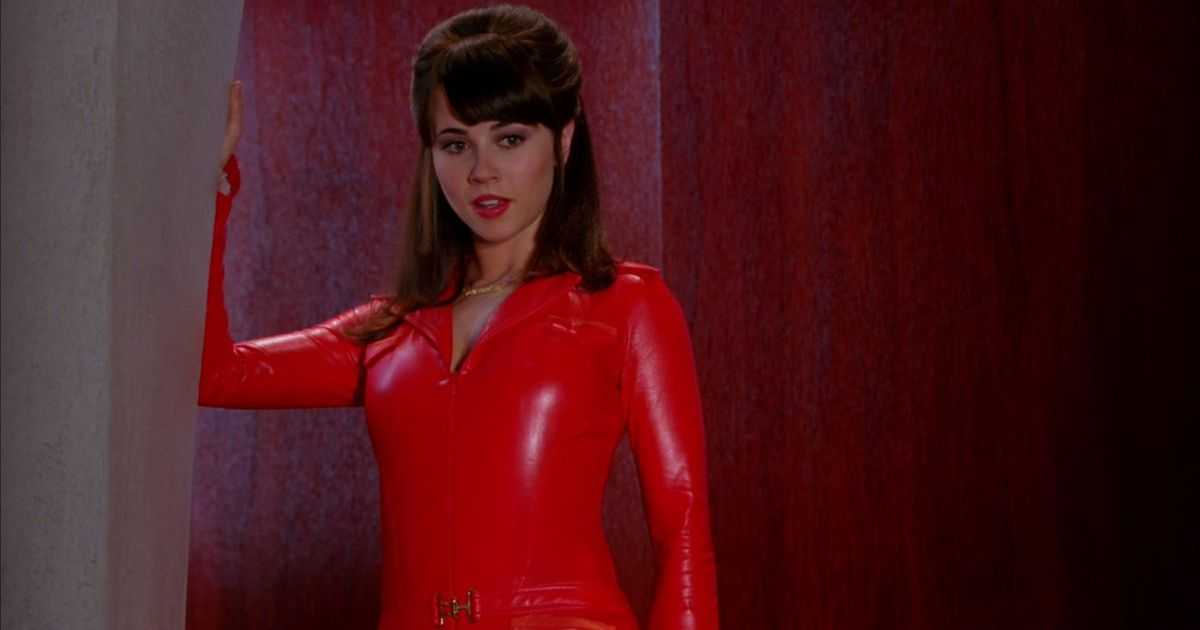 Fans of the final Scooby-Doo movie have talked about how nice the costumes were. People have talked about how racy Velma and Daphne's clothes are in the movie. It looks like this was much longer before it was cut. So much so that CGI was needed to make their costumes less scary for kids.
There was even a scene with Velma that would have been a racy dance number that fans would have been talking about long after the credits rolled. Velma must have been Gunn's favorite character, since he did so much with her. It's too bad that Gunn's version of her never came to life.
Don Knotts Had a Cameo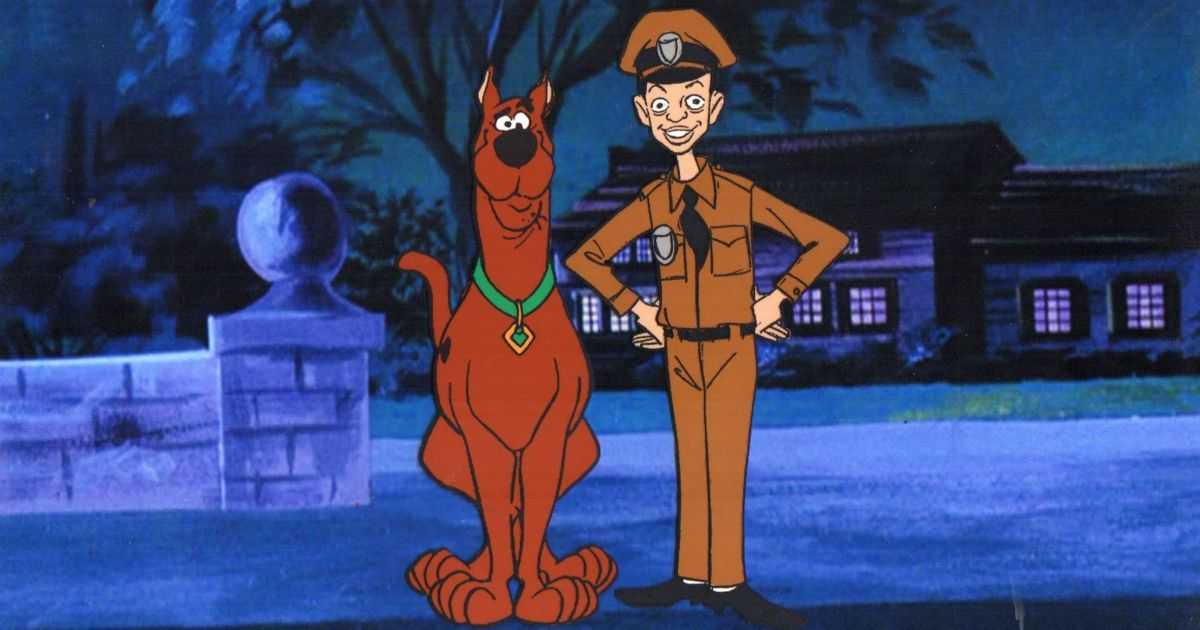 One of the funniest things that was cut from the original Scooby-Doo series was a cameo by Don Knotts, who worked on the show often. In 2002, the actor was in his seventies, but he was still working in small parts. This would have been his biggest part in more than a decade. It was clear that he was one of the main bad guys in the movie and was behind one of the many bad plans in the movie.
It's not clear if Don Knotts knew about the proposed cameo or if Gunn just liked this inside joke in his proposed script. In the end, it didn't happen, even in the R-rated cut.
Fred and Daphne Were Friends with Benefits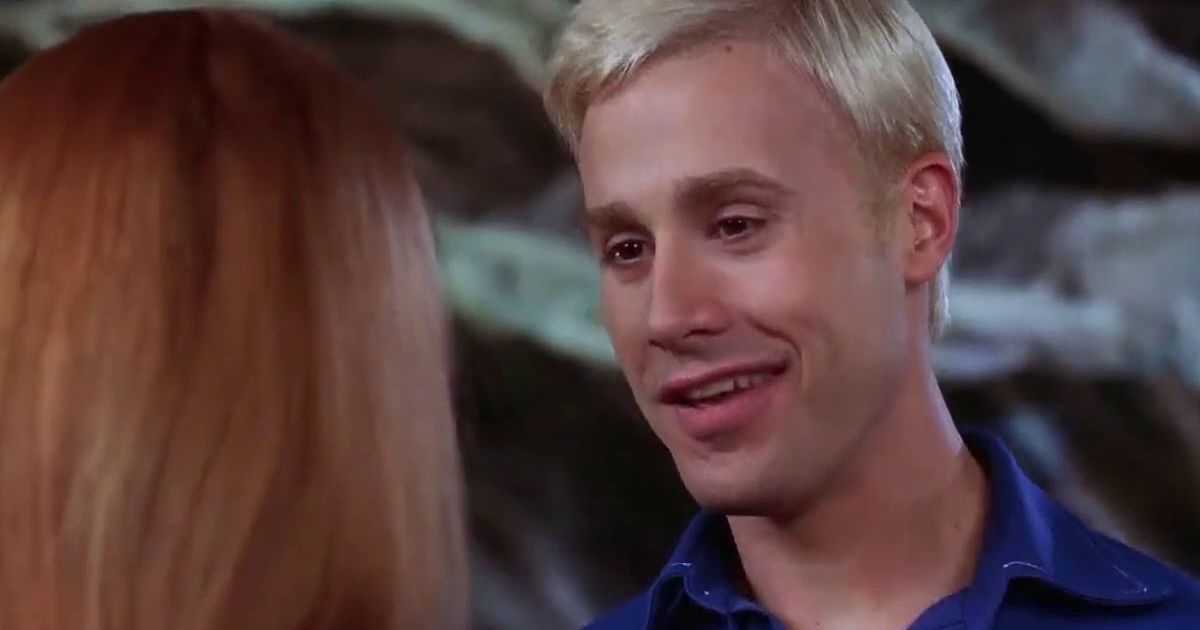 Fred and Daphne have long been seen as Scooby-Doo's power couple, but Gunn's original version of the characters was very different. They would not have been as romantic as they were in the original cut. In fact, Gunn's script made it seem like they were more like "friends with benefits" who were only interested in each other physically. One that didn't bring much happiness to Daphne either.
In one scene, Fred tries to sneak into Daphne's bed, but she kicks him out and talks about how little she liked their hookups. In fact, Fred seemed to be shown in an overall much less positive light. He seemed like a jerk and was the punchline to most jokes, but the new movie gives him a second chance. Even his famous ascot got into the conversation. So it makes sense that Freddie Prinze Jr. didn't want to play the part.
It Had Extended Flashbacks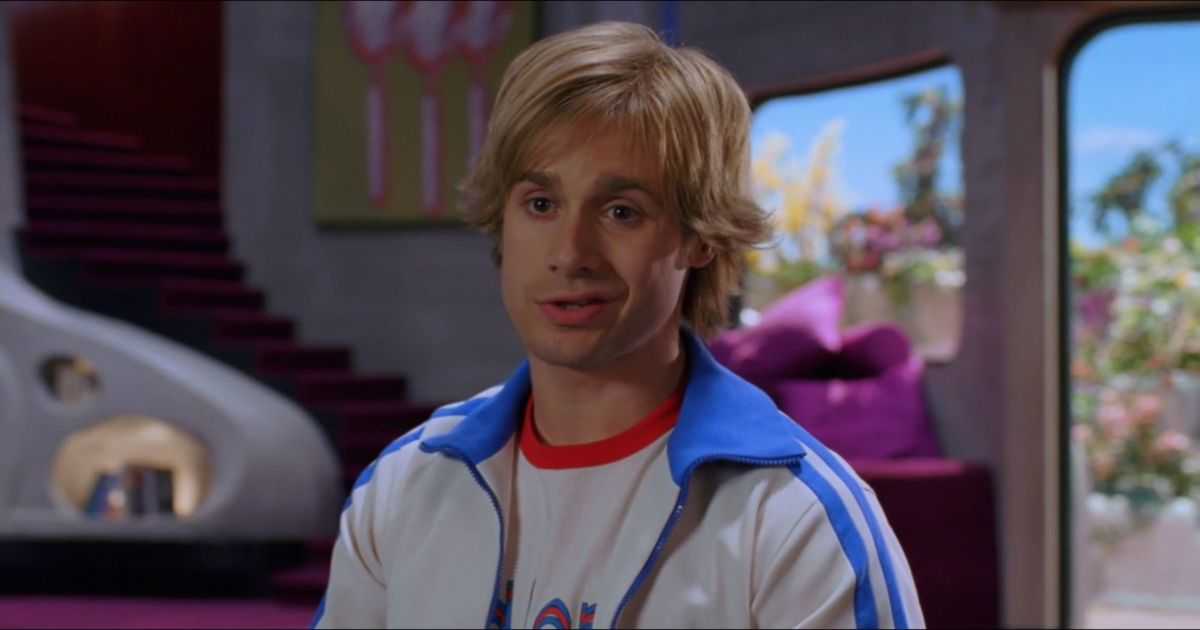 In the version of the movie that was shown in theaters, the group breaks up and doesn't get back together for years. We don't know much about what each person did during this time. Well, it looks like the R-rated version of this movie would have had longer flashbacks that showed what each member of the gang was doing at the time. It's not clear if any of this was actually explicit, but it slowed down the show, so it was cut.
Shaggy Loved a Different "Mary Jane"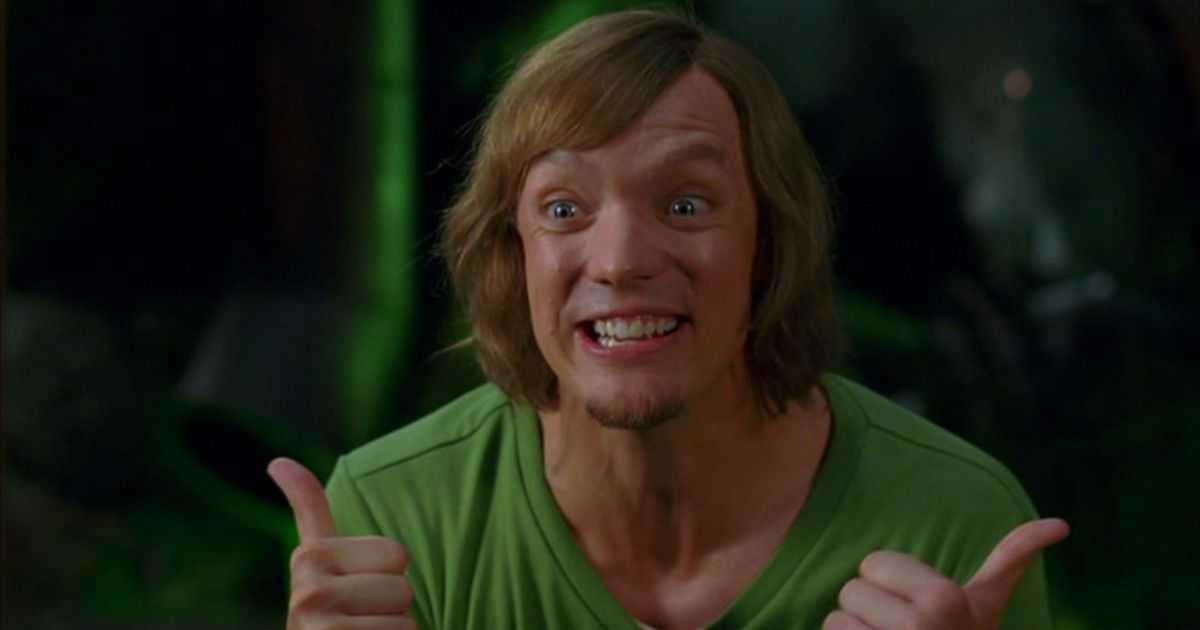 Adult Scooby-Doo fans have long joked that Shaggy, the man-child who loves food, was actually a po thead. Some people even think that Scooby-Doo can't really talk, but that Shaggy and the rest of the gang think he can because they all like watching That 70s Show.
It looks like this joke was already in the original James Gunn script. Shaggy would have been CLEARLY seen smoking, and there were a few jokes about his habit. The only thing left of this kind of joke is the name of his girlfriend, "Mary Jane," which is a common way to talk about Shaggy's favorite drug. No matter if Shaggy was supposed to be drunk in the final movie or not, fans can all agree that Matthew Lilliard did a great job with the role, whether it was meant to be family friendly or not.
The Opening Was Animated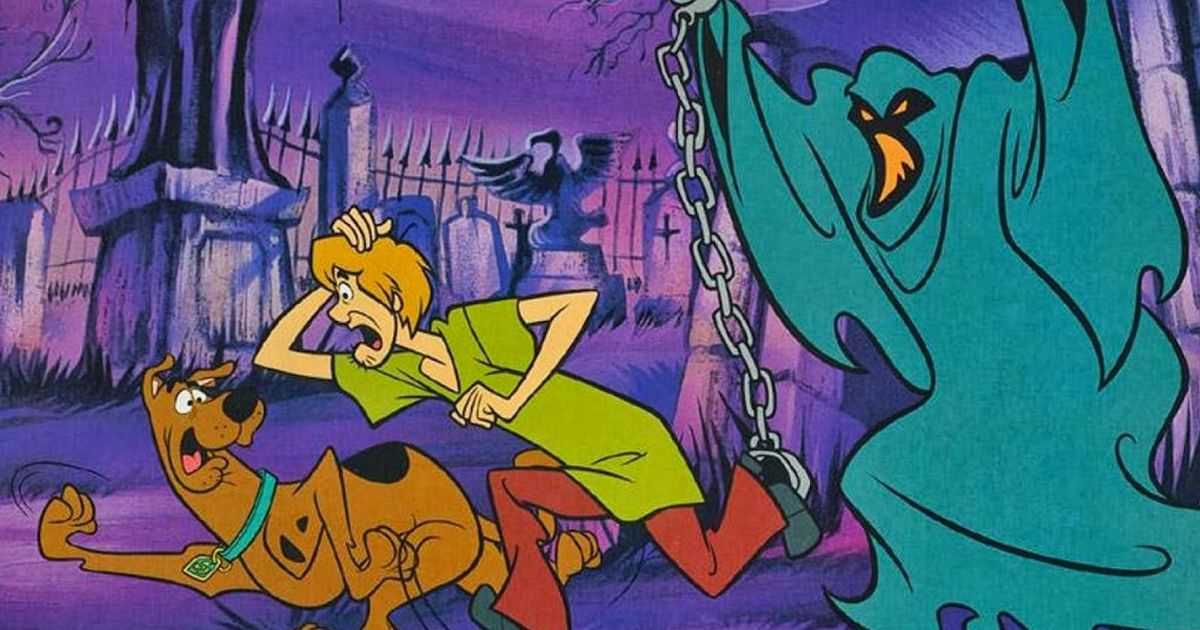 Even though most of the movie seemed to be a lot more explicit than the original cartoon, one part of the movie was much more like the original cartoon than the finished movie was. In the beginning of the movie that came out, the group caught a scary bad guy called the Luna Ghost. Originally, this villain would have been hinted at at the end of the movie, setting him up to be the main bad guy in a sequel that had nothing to do with Scooby-Doo 2: Monsters Unleashed. So, if you really want to see the original version of the Scooby-Doo sequel, the first five minutes of the finished film are pretty close.
Instead, the beginning of the R-rated version of the movie was very G-rated. It seems to have started with a long animation that looked just like an episode of Scooby-Doo, Where Are You? Not only did it use the same style of animation, but it also used the same theme song. The problem was that the transition from traditional Scooby-Doo to a much more grown-up version of the show made the sequence too long and a little confusing. Still, it would have been worth the price of admission to see an old Scooby-Doo cartoon voiced by Freddie Prinze Jr., Sarah Michelle Gellar, and Linda Cardelini.
Velma and Daphne Ended Up Together
Daphne was the only character in the finished Scooby-Doo movie who was very different from her cartoon self. She is usually the girl in trouble, but in the finished movie, she is an action hero in the style of Buffy the Vampire Slayer. With how it showed Daphne, the R-rated movie would go even further. She would have been shown as bisexual, and she and Velma would have had a romantic scene. At first, people thought that the two would just kiss. It's possible that the kiss was just a joke and not something important. But it sounds like it went much further than that. They would have ended up together in a relationship in the end. This would have changed a lot about the characters and about movies in general.
Velma Was a Lesbian
Velma from Scooby-Doo was the only other kid's character who was said to be a lesbian more than Peppermint Patty from Peanuts. It was such a running joke among fans that James Gunn was excited to put it in his version of the movie. It wouldn't have been enough to just hint at this either. Gunn has said that the movie shows her sexuality in a way that is very clear and has no shame at all. This wouldn't be a sequence where you blink and you miss it, like in Disney's Star Wars: The Rise of Skywalker. This would have been a very forward-thinking move that might have changed the way people are shown in movies for good.
In 2002, this had to be taken out of the movie for reasons that are easy to understand. If big-budget franchise movies still have trouble with representation in 2023, a movie from over twenty years ago would never have gotten away with it. Still, it's interesting to think about how different movies would be now if Warner Bros. had been brave enough to make this choice back then…
We Will Probably Never See It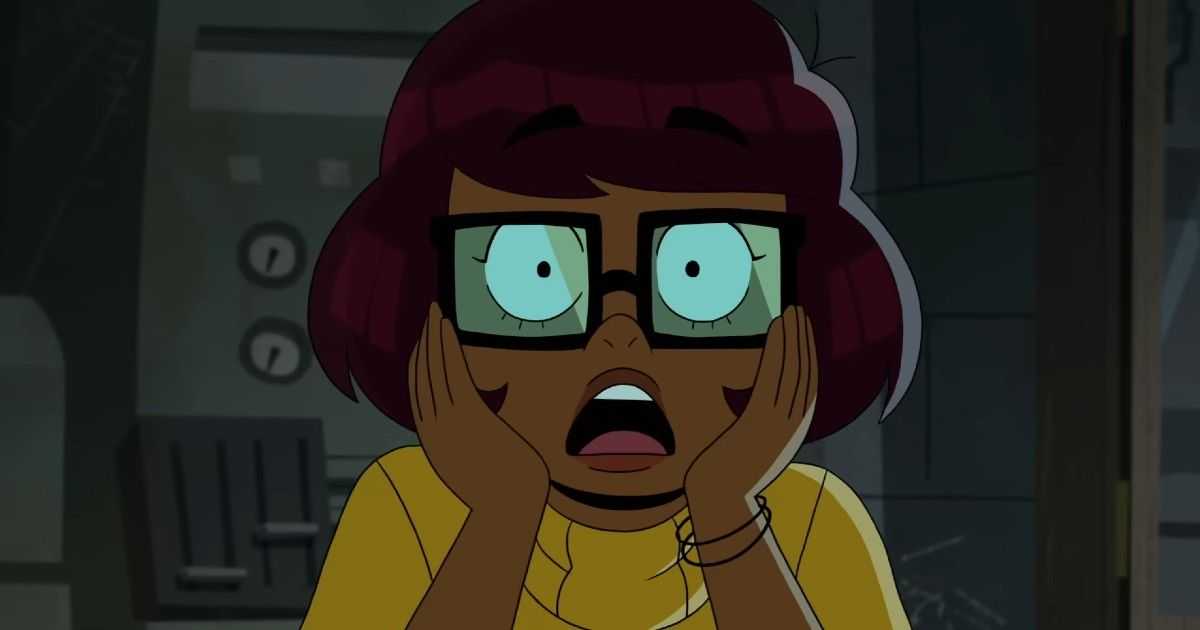 We do live in a world where movies are often cut in different ways. There are different versions of movies like Blade Runner, Kingdom of Heaven, Daredevil, Superman: II, and Apocalypse Now that are just as easy to find as the original versions. Most notably, Warner Bros. put out Zack Snyder's Justice League on HBO Max. It was a clear improvement over the first movie. So many Scooby-Doo fans were excited for an R-rated director's cut of the show to come out soon. Some of the cast members, as well as James Gunn and the director Raja Gosnell, agreed with this idea.
That seems very unlikely, though, because of another HBO Max project. When Scooby-Doo fans saw that Mindy Kaling's Scooby-Doo cartoon Velma was a very grown-up version of the franchise, they thought this might mean that the director's cut would be made after all. The only problem was how the project was received by the public. Fans and critics both hated this take on the Scooby-Doo characters, so it's unlikely that Warner Bros. will ever give the go-ahead to a similar project, even though James Gunn is now a big deal at the company.
Our Team DCS includes 5 different writers proficient in English and research based Content Writing. We allow them and encourage them to follow the Entertainment news all day long. Our posts, listicles and even the exclusives are a result of their hard work.