Japanese horror films are a veritable wealth of dread. These filmmakers have unquestionably mastered the art of terror, tormenting audiences with tales of vengeful ghosts, hostile curses, and psychotic murders. Given the overpowering sense of foreboding and dread characteristic of Japanese horror, the psychological staying power of these films lasts long after viewing.
These films have left an indelible impression on international viewers, prompting a slew of English-language remakes. Even still, their attempts to reproduce the originals' terrifying essence invariably fall short. These films are a must-see for everyone looking for a memorable scare.
Carved: The Slit-Mouthed Woman (2007)

Carved: The Slit-Mouthed Lady (, Kuchisake-onna) is based on a malicious spirit from Japanese legend known as Kuchisake-Onna, who appears as a young woman with a damaged face and a giant pair of scissors who sneaks up on unsuspecting victims in the dark.
The film, directed by Koji Shiraishi, is a masterful reimagining of this urban legend, turning it into a chilling meditation on motherhood and abuse. Kuchisake-Onna has the power to make any mother damage her child. It's all the more upsetting because it focuses on brutality towards children. This film combines the ferocity of slashers with the creepiness of ghosts to create a terrifying story.
House (1977)

House is a hyperactive fever dream set in the most crazy haunted house to ever grace the big screen, and it's a strange Lovecraftian nightmare. The twisted fairy-tale of Nobuhiko Obayashi relates the narrative of seven schoolgirls on a summer excursion to an aunt's isolated home. The fantasy-like beginning takes a nasty and unsettling turn that's impossible to put into words. The house is full with extraordinary scenes. The sights in the haunted house are as terrifying as they are thrilling to see. This film is one of the most imaginative and colorful horror films ever made and must be seen to be believed.

Ju-On: The Grudge (2002)

Ju-On: The Grudge must be mentioned whenever Japanese horror films are discussed. The film's non-linear plot is unsettling, but viewers can anticipate to face two terrible restless spirits who are eager to punish anyone who enters their home.
Everything about the movie is terrifying. Since the awful acts committed become the cause of the restlessly horrifying supernatural events, Ju On: The Grudge relies on atrocities from both the real and paranormal worlds. The eerie sense of foreboding that develops throughout the film persists long after you've seen it.
Marebito (2004)

Marebito is a disturbing depiction of mental degeneration and loneliness shown through the eyes of a tumultuous cameraman trying to grasp the essence of terror. He discovers a race of humanoid monsters beneath the dreary city streets, evocative of H.P. Lovecraft's "The Mountains of Madness."
The grainy footage in the film creates an unpleasant sense of voyeurism, capturing disturbing scenes of violence and danger in a dark metropolitan landscape. Marebito was directed by Takashi Shimizu, who also helmed Ju On: The Grudge, so it'll be a scary watch.
Noroi: The Curse (2005)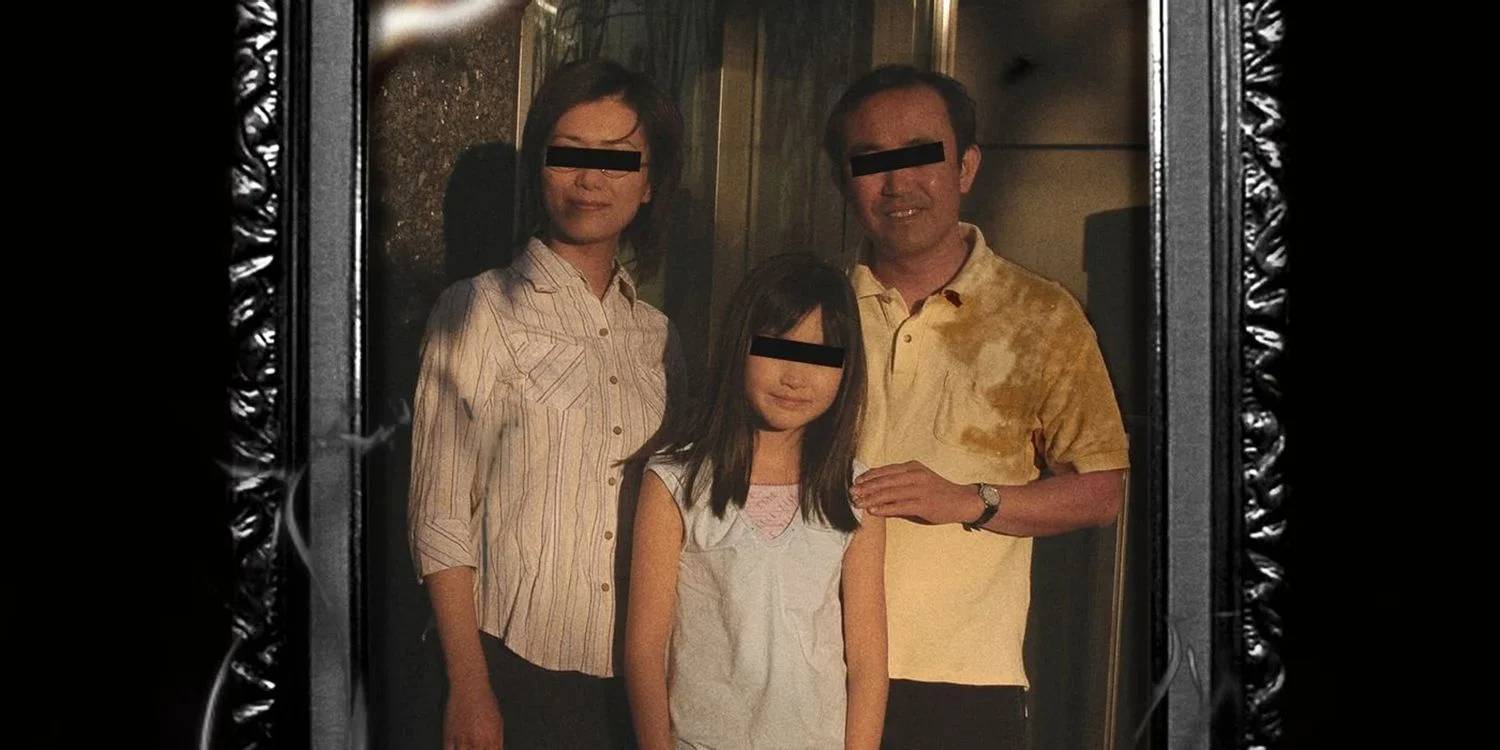 Noroi: The Curse is a must-see for anyone who enjoys found-footage horror. The video begins with a profile of paranormal investigator Masafumi Kobayashi, who has vanished while working on a documentary called The Curse. The documentary then starts playing, and viewers are left to figure out what mysteries he left behind.
The discovery of an archaic ritual that summons a monster named Kagutaba ties together seemingly unrelated mysteries involving odd and disturbing incidents. Noroi: The Curse is unnervingly realistic, which adds to the fear factor.
Perfect Blue (1997)

Perfect Blue is a film that was ahead of its time in terms of terror. The film begins with Mima, a popstar, announcing during a performance that she is retiring from singing to pursue a career in acting. This announcement causes enraged supporters to turn on the "new Mima" in a frantic attempt to preserve their idol's image.
Mima's delusions and paranoia take control as she tries to start her new life as an actress while being stalked and having hallucinations of her past self. Perfect Blue's central themes of duality, identity, and self-perception have grown increasingly frightening as technology has improved and privacy has all but vanished from our lives.
Ringu (1998)

Ringu is a cult horror film that has become legendary. Its status as one of Japan's top horror films has remained unchanged in the more than two decades since its release. Ringu delivers a brutal psychological assault that leaves spectators with an inexplicable and lingering sense of gloom.
The plot is simple enough: watch a cursed videotape and die a horrifying death seven days later. It's Director Hideo Nakata's superb use of fear to envelop Ringu that elevates the film. The terrifying jump cuts will stay with you for days after you've seen it, and the metallic screeching will ring in your ears.
Tag (2015)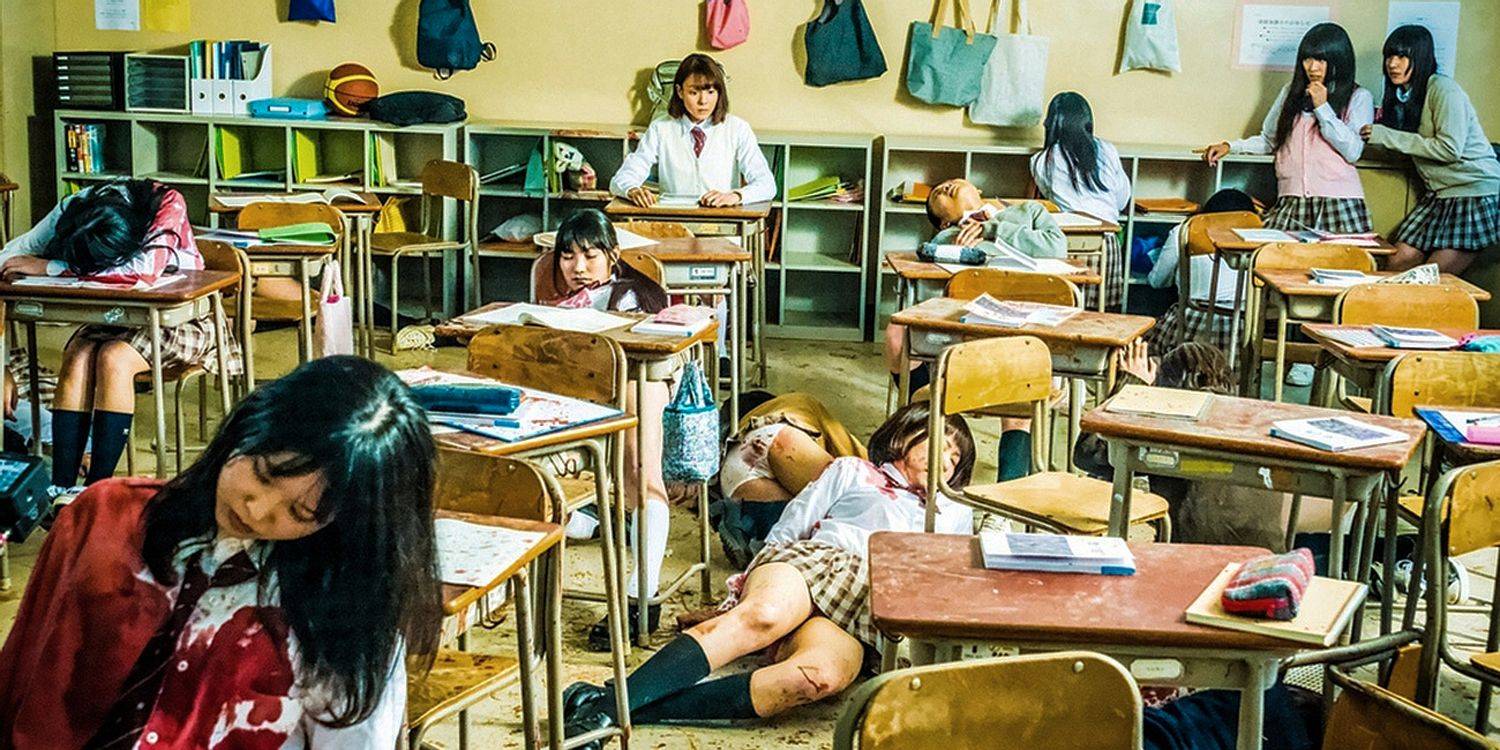 Tag's opening scene is one of the most startlingly terrible scenes in Japanese cinema, and it serves as the perfect prelude to the violence and madness that follows. Mitsuko, a young girl, finds herself battling between different realities, each with its own set of horrors to confront.
As moviegoers are pushed into a never-ending spiral of danger alongside Mitsuko, there is little room for exposition, making the film a heart-racing watch. Despite Tag's seemingly unending realm of horrors, the true reality shown at the end is the most horrific.
Uzumaki (2000)

Based on a manga of the same name, Uzumaki is a true freak of Japanese horror. The film explores a curious preoccupation with spirals that sweeps across a tiny village, resulting in a string of unusual fatalities. Despite its odd premise, the film succeeds in capturing surrealist terror with compelling graphics that leave spectators feeling uneasy.
Higuchinsky's feature film debut was his directorial debut, and he succeeds in capturing the essence of a live-action manga by combining episodes of bizarre morbidity with odd music. Uzumaki isn't quite as tense as some other films, but it's still a chilling piece of cinematic art.
Our Team DCS includes 5 different writers proficient in English and research based Content Writing. We allow them and encourage them to follow the Entertainment news all day long. Our posts, listicles and even the exclusives are a result of their hard work.