One of Hollywood's most popular actors is Johnny Depp. He is most recognised for his roles in a number of movies, including Sweeney Todd, Charlie and the Chocolate Factory, Finding Neverland, and Pirates of the Caribbean.
Johnny Depp received media attention last year as a result of his defamation lawsuit against his ex-wife Amber Heard. The Hollywood star continued living his life after the defamation case was over.
The Pirates of the Caribbean actor is a proud father to two children, according to information about his personal life. Johnny and his ex-girlfriend Vanessa Paradis, who he dated from 1998 to 2012, have a daughter named Lily-Rose and a boy named Jack.
Lily-Rose Depp has made the same decision to pursue an acting career as her famous father Johnny Depp. Continue reading to learn more about Jack Depp, the son of Johnny Depp, including information about his early years.
Here's all you need to know about Johnny Depp's son Jack Depp (including birthday, age, and more)
For those of you who don't know, Jack Depp is the son of Johnny Depp and Vanessa Paradis, who was his ex-girlfriend. On April 9, 2002, John "Jack" Christopher Depp III was born in Neuilly-sur-Seine, France. He is currently 20 years old.
Unlike his older sister Lily-Rose, Jack has avoided the spotlight and is hardly ever captured on camera. Vanessa has already expressed her intention to provide her children the choice to live privately.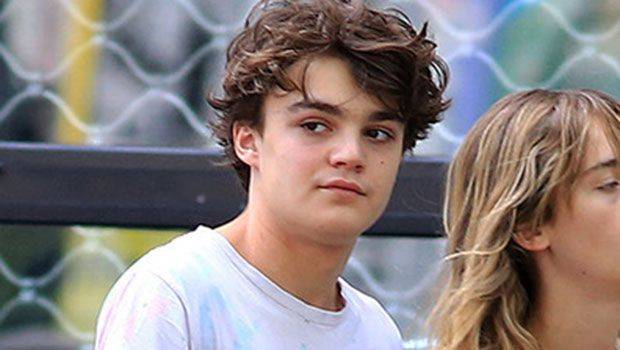 "Now I indeed keep them away from the cameras, because I don't want our children to be forced to join in our fame against their will," Paradis remarked in an interview with Weekend Knack magazine from 2007. That was not requested by them. Still not. I won't stop them until the day they decide to take actions that might make them famous on their own.
Jack shares a close bond with his elder sister Lily-Rose
Yes, it is what you read. Jack and Lily-Rose, his older sister, get along well. Lily-Rose previously admitted to talking to her brother Jack in French while they were both attending school in the United States in an interview with Interview magazine.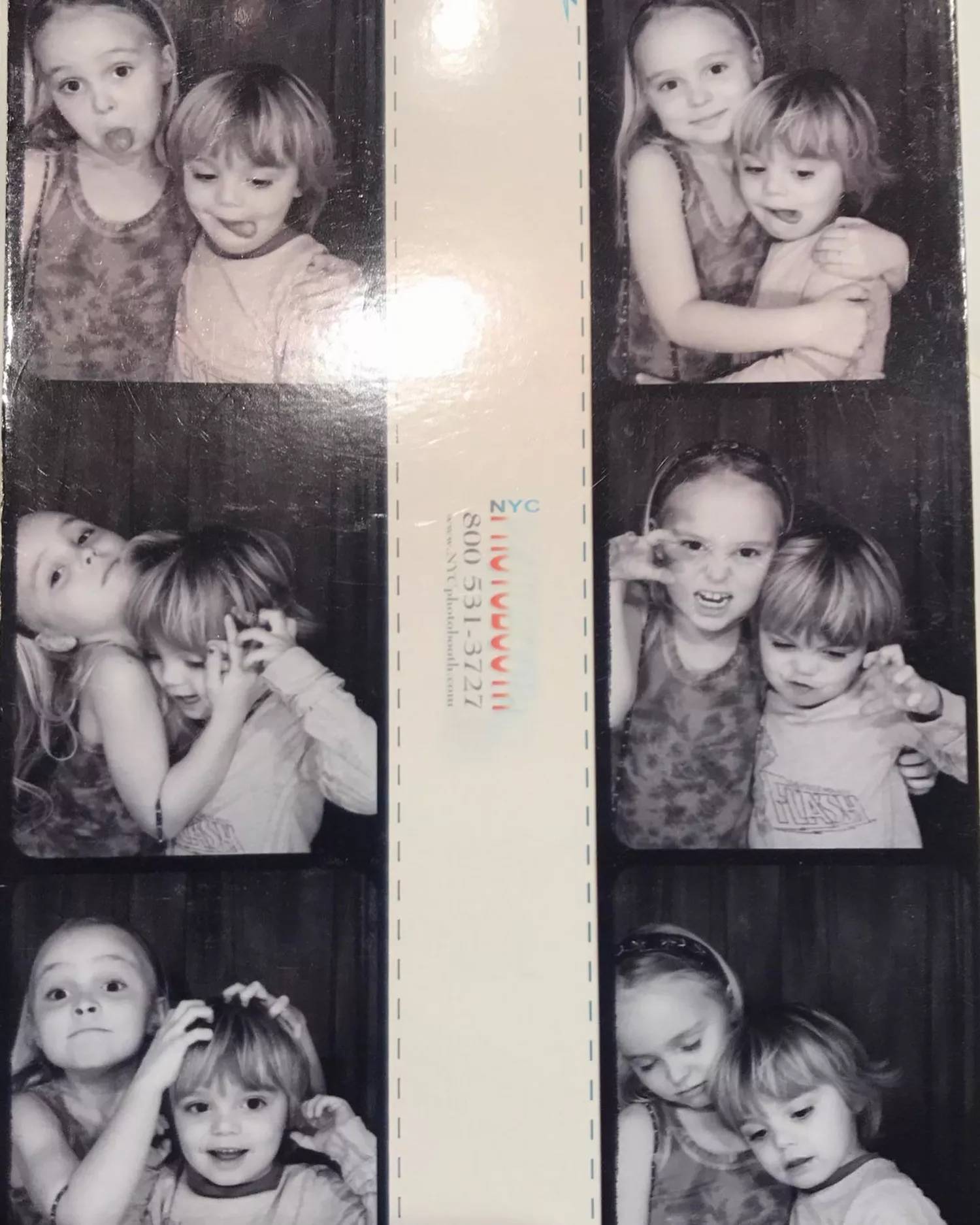 When my brother and I were attending the same school, whenever we wanted to say something that was going to be kept just between us, we could say it in French and nobody would understand, Lily-Rose said to the publication. They always spoke French at home with their mother Vanessa, she continued.
On Instagram, Lily-Rose shared a heartfelt birthday message in honour of her younger brother Jack's 18th birthday. She captioned a photo of the pair when they were young, "My little baby Jackie is 18My baby bro my heart and soul happy birthday I love you SO MUCH."
What did Johnny Depp have to say about his son Jack?
Although Johnny has previously stated that he had a challenging childhood, the Oscar nominee takes care to show his kids a lot of love. He stated to Rolling Stone in 2013 that his children were told they were loved 75 times every day. One thing I am certain of is that they sense love, security, happiness, need, and belonging.
Johnny avoids discussing his children in front of others, but he has acknowledged that he is pleased of his son Jack's talent. He talked warmly of his son Jack in an interview he gave to The Philippine Daily Inquirer in 2014.
The Charlie and the Chocolate Factory actor remarked at the time, "My child Jack… draws really very well. He is an excellent musician as well. He has an excellent sense of that. Apart from school plays and other things, he hasn't demonstrated any interest in acting. Whew!"
Depp revealed to Rolling Stone in the year 2018 that one of his finest life moments came when his son Jack announced the formation of a band and shared the name with Depp. He then remarked, "The child says 'Clown Boner.'" There's no need for a paternity test. That is my child.
When Amber Heard first accused his father of domestic abuse, Johnny voiced his sorrow for his son Jack for having to face criticism from the public.
The A Nightmare on Elm Street actor admitted to GQ magazine in the same year that "I'm sure it wasn't easy for my 14-year-old child to go to school; you know what I mean?" With people saying, "Hey, look at this magazine, man," he continued, What, does your dad assault women or something? Why was that something he had to endure? Why was my daughter forced to endure that?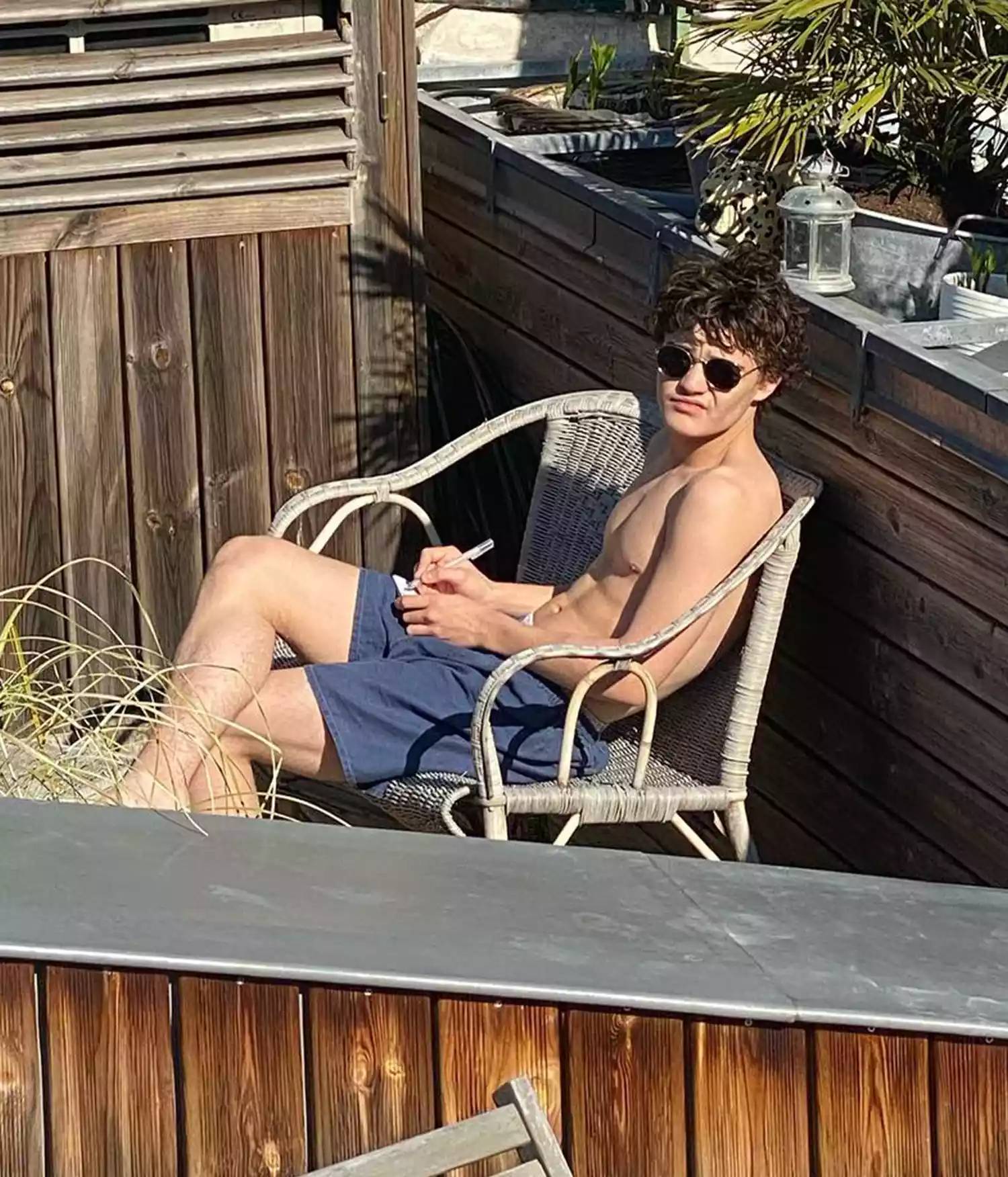 A little bit about Jack's Depp personal life
Jack is one of those famous kids who prefers to maintain his privacy. He was romantically associated with model Camille Jansen in August 2020. The couple was seen together out and about at that time.
Then, according to a People magazine report, Jack was photographed by the paparazzi while strolling with Camille Jansen, a French model. During their outing, the pair was photographed walking together.
Jack wore a denim button-down shirt and slacks while Camille wore a white tank top and dark pants for the day's activities. They kept their relationship a secret from one another.
On Jack's birthday in April 2020, Camille posted a heartfelt birthday message. Happy birthday to my love, she captioned the Instagram picture. The image showed Jack with a bucket hat on his head and Camille with her hands around him, looking at the cameras.
View this post on Instagram
Do you think Johnny Depp and his son Jack Depp look alike? Please share your opinions with us in the space below. Keep checking back with us for the most recent information from the entertainment industry.
Being a binge-watcher himself, finding Content to write about comes naturally to Divesh. From Anime to Trending Netflix Series and Celebrity News, he covers every detail and always find the right sources for his research.